Round 36: April 2043 (Autumn)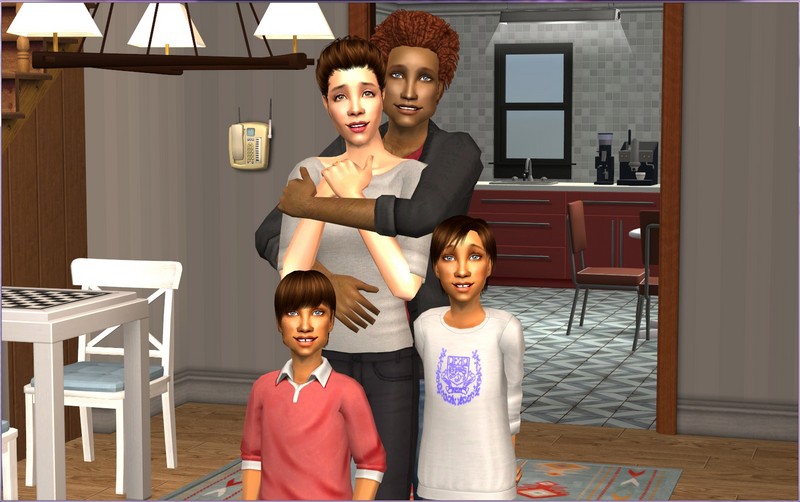 Narrated by Troy Clarke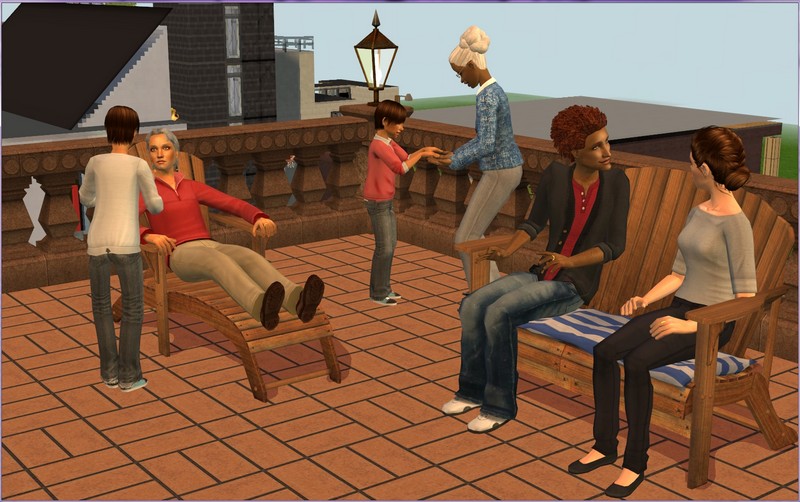 It'll be winter before we know it so for the last few weekends, we've been making the most of the currently mild weather.
Last weekend, we had my mum and Lake over for a rooftop barbeque.
Lake wanted to teach Andrew how to play darts, which Andrew is always begging to be allowed to play.
Andrew with projectiles is always somewhat of a concern but he behaved himself and had a ball with the game.
Jude started Grade 6 this year but he's not enjoying school as much as he did in Grade 5.
He's not completely on his own - his best friend Ryan is in the same grade - but he is missing the others.
Both he and Ryan are looking forward to moving onto high school next year and having the old gang together again.
Andrew is in Grade 2, along with his best friend, Patrick. Best friend or boy he uses to do his bidding, depending on what he feels like that day.
Patrick can be very easily led astray and will go along with whatever trouble Andrew wants to get into.
Not that Andrew needs any help acting up.
He does that just fine without any help for anyone else.
Jude is often good at keeping him on the straight and narrow but he's a kid too and sometimes food fights at dinner are just funny.
Academically, at least, Jude and Andrew are doing great. I guess they take after Josie in that area - both the boys always get straight As.
Josie was an excellent student too and as an adult, she's a very hard worker.
She has fairly regular office hours as a GP but she often ends up working back anyway, seeing patients when her appointments have run late or just finishing paperwork.
I think she works too hard but she says it's just the way the job is. Josie and I have really different attitudes towards work though.
I did fine at school and then at college, I did as little as possible without actually flunking out. Which is basically what I do at work now.
I work from home, doing mostly online game support and a bit of beta testing. A lot of days, I'm much more thorough with the beta testing than I am with the game support.
I'm probably too much of a slacker to be working at home but it's convenient with the boys. I'll probably start working on site again next year.
Jude has been telling Josie that when that happens, he'll be old enough to watch Andrew in the afternoons and they won't need anyone to watch them after school.
We're not quite sure how Andrew would go with no adult supervision. We might still need a nanny or something.
Josie has been so excited about having Zoe in the family that I thought maybe there was a chance for us to have #3 and finally fill up that spare room we have.
But one toss in the air and one vomit all over Josie was enough to remind her of everything she was glad to leave behind with babies and toddlers and I think we will most definitely be remaining a family of four!
But we've still got that spare room! We've been in this house since before Jude came along but we've never done anything with it.
We thought about turning it into a spare bedroom but Josie didn't want to give the impression that we were up for overnight guests. I know she was referring to my mum but I let it go.
So my next idea is that I really want to turn it into a games room, with a pool table and maybe a couple of arcade machines. We never had the space for anything like that while I was growing up but I've always wanted one.
The boys are both a bit more outdoorsy than me and Josie but I imagine they could get some use out of a games room as well.
Josie was a bit hesitant, because it's probably going to be an expensive project. I have to admit, I hadn't really considered that at all.
I joked that I thought being rich was supposed to be one of the benefits of being married to a doctor but she didn't appreciate that very much.