Round 36: May 2043 (Autumn)
Augustin Novak is 88, Naomi is 68 and Owen is 66.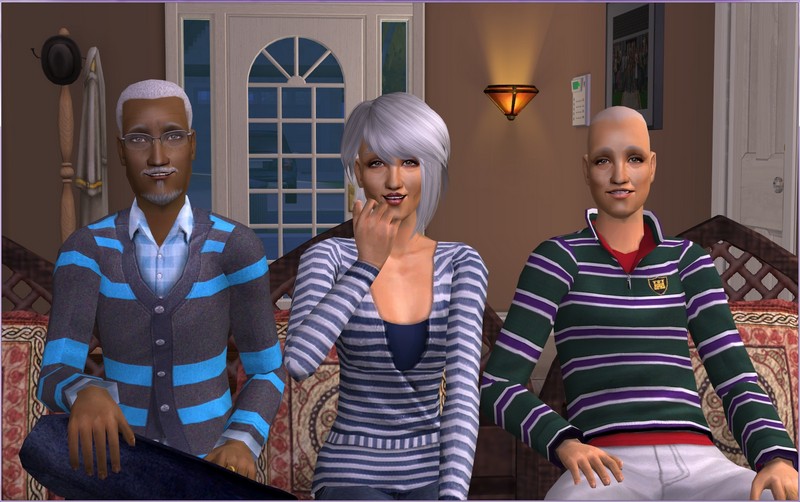 Narrated by Naomi Novak
It's been over a year since we reopened Vestiti at our new location and I couldn't be happier with our progress.
I had hopes that we would at least retain all of our regular customers but we've done that, as well as gained some new ones.
I keep saying "we" but really, I should say "I". I've been doing it all on my own until now.
I've just hired someone new though - Carly - so hopefully, having her around will make things a lot easier on me.
After she learns how to use the cash register anyway. Lucky our customers are mostly quite patient.
Dad initially tried to save me some money by offering to take up Carly's position himself.
I had to gently turn him down. He's 88 and honestly, his mind is not what it used to be.
I'm not even confident he could stay awake for an eight hour day. Even just pottering around at home, he's often ready for bed before dinner time.
I don't think he's ever been quite the same since Mum's death but he does still find joy in things in life. He was very happy about my nephew Connor's engagement.
Dad has always adored kids though, so having a couple of new little ones around is what makes him most happy.
He loved introducing Elisa to our dog Diesel, thought she was a bit apprehensive at first.
But they were bonding in almost no time at all. It was sweet to see.
Dad's been seeing more of Tim this year too, because Tim works part time at Owen's law firm while he's studying and comes home with him sometimes.
Despite not liking going to the doctor himself, Dad has been so proud of Tim entering into medical school. He loves hearing about it.
But still, I worry about Dad. We'll often be talking over breakfast and Dad is suddenly a million miles away.
He also tends to push himself too hard. He can't just take a brisk walk or a swim - he has to go for a run.
He could handle it once upon a time but I don't think he can any more.
I suggested he see a doctor for a check-up and he said he wasn't sick and didn't need a doctor to tell him so. He's always been so stubborn.
Maybe I should have but in spite of my worries, I never expected to come home to Dad collapsed on the floor.
Of course, I called for an ambulance to take him to the hospital but it was too late. He was already gone.
When Owen came home, I could hardly get out the words to tell him what had happened.
Even Diesel is upset. He seems to instinctively know Dad is gone.
Before Dad's death, we had planned to hold a first birthday party for Elisa here at home. Owen and I really had to think about whether we wanted to go ahead with it.
In the end, we decided we would go ahead with it. We knew that Dad would have loved it and would not have wanted Elisa to miss out on anything on account of him. We invited the entire family, including Amar's side, seeing there aren't many of them anyway.
Amar just has the one brother, along with his wife and son. We rarely see them but they're nice people.
Zane and Chloe's son Cole is Elisa's cousin and she just adores him. It made everyone laugh.
It was actually very comforting to have everyone around us at a time like this. It made it all seem a bit more bearable.
I don't really see my brothers as often as I should either. Dad would have been happy to see us catching up. We've promised to try to do it more often.
Of the kids, Beau was the only one old enough to notice that his great-grandpa wasn't around.
Adrienne explained it to him but I think he's still too young to really understand.
At least Beau will have memories of Dad to look back on though. I feel sad that Elisa and Mason won't have the same.
Dad adored them all so much. I wish he could have lived a little longer to see them grow up.
Augustin Novak (1955-2043)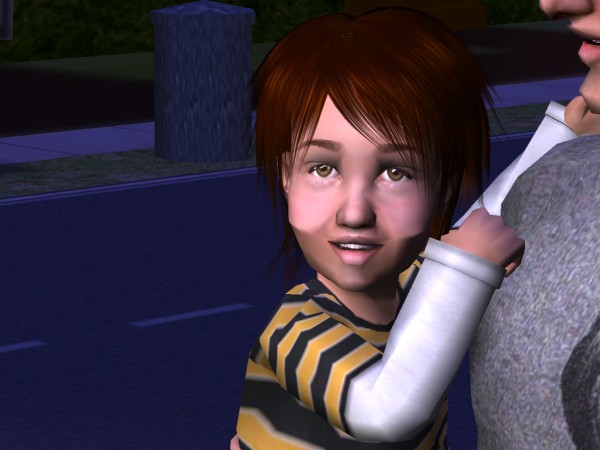 Augustin was born in Sullivan, to Lukas and Raffaella Novak, in 1955.