Round 36: June 2043 (Winter)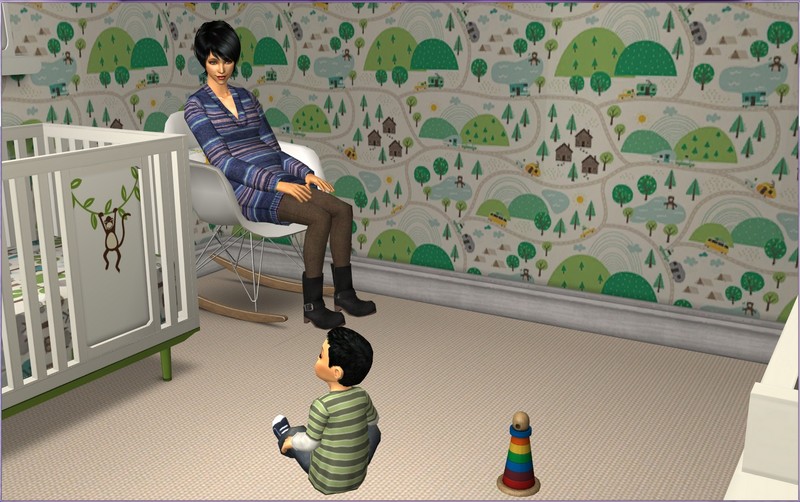 Chloe Hamilton is now at the tail end of her pregnancy and is spending her days at home with son Cole.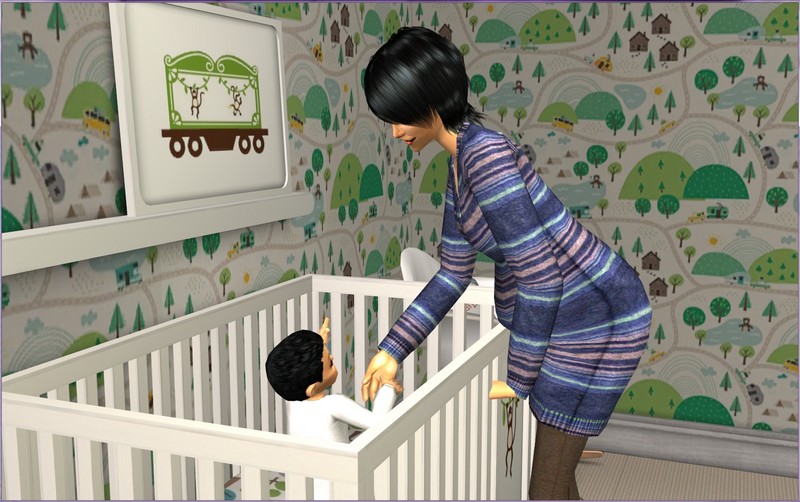 She definitely finds herself looking forward to Cole's afternoon naps! This pregnancy has been very tiring for Chloe. Baby Hamilton is due in August.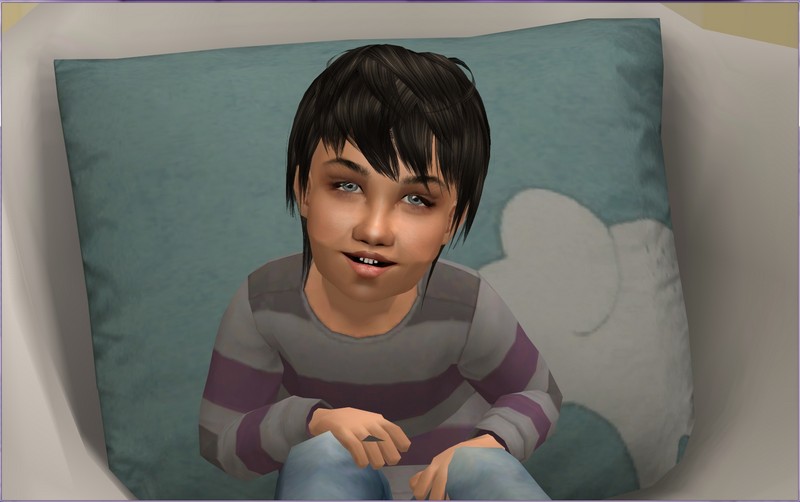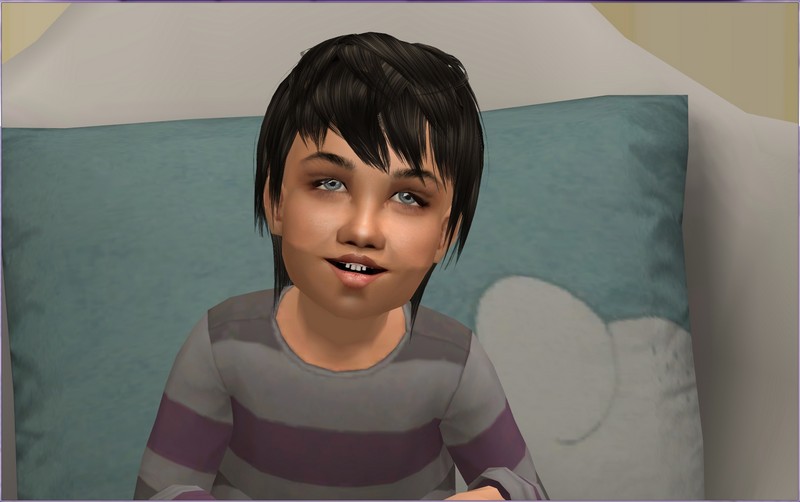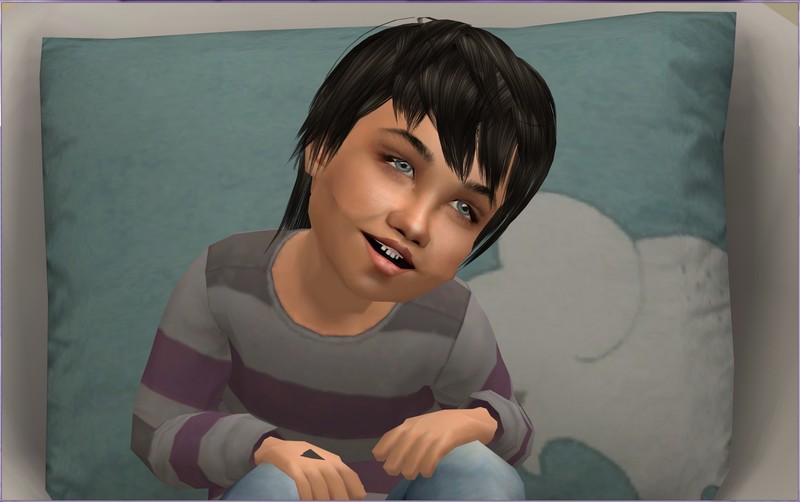 Mason loves being outside and playing with the family cat, Romeo.
Extras: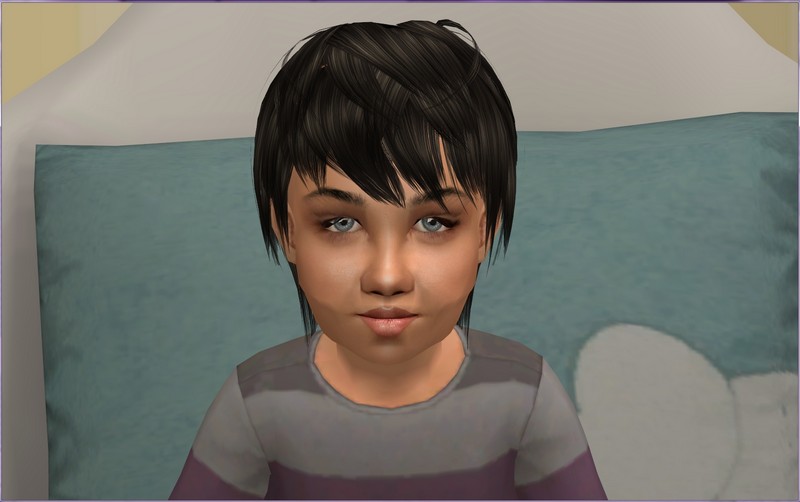 Okay, here's a nice, straight-on picture of Mason.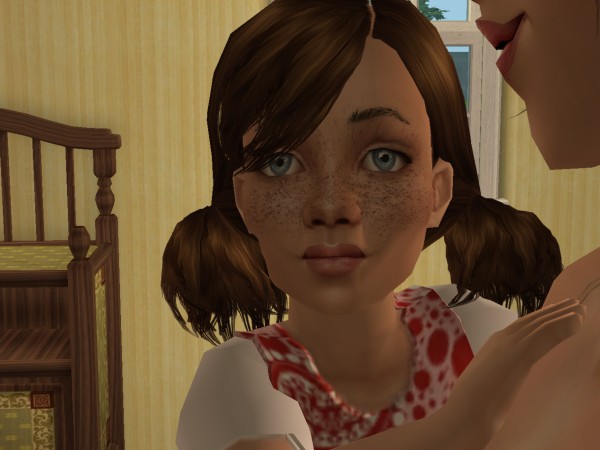 There's hardly any point at all in posting a picture of his mother Hope...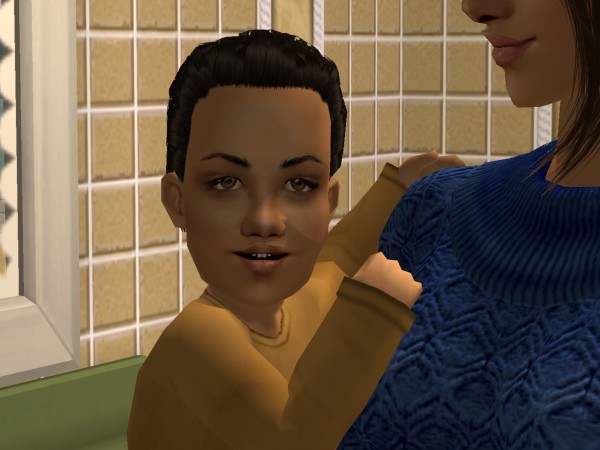 ...because he pretty obviously resembles his father Malcolm very closely.
Notes:
As I type this, I haven't done Mason's profile yet. I'll get to it but I am rushing this before work, so I didn't have the time to do it at the moment.
Geez, did Mason inherit anything at all from Hope, lol? I think he has her chin, as Malcolm's chin was already very prominent as a toddler and Mason's doesn't look like that. But otherwise, I think he might be all Malcolm! Oh, and the blue eyes - he got those from Hope too.
I'm going to try to keep up this pace with the updates but Fallout 4 is downloading as we speak, so by the time you read this, I'll be playing! So the next update might be out a little bit later than what you've got used to after the last month but is hopefully not much longer than a week away. :)