Round 36: May 2043 (Autumn)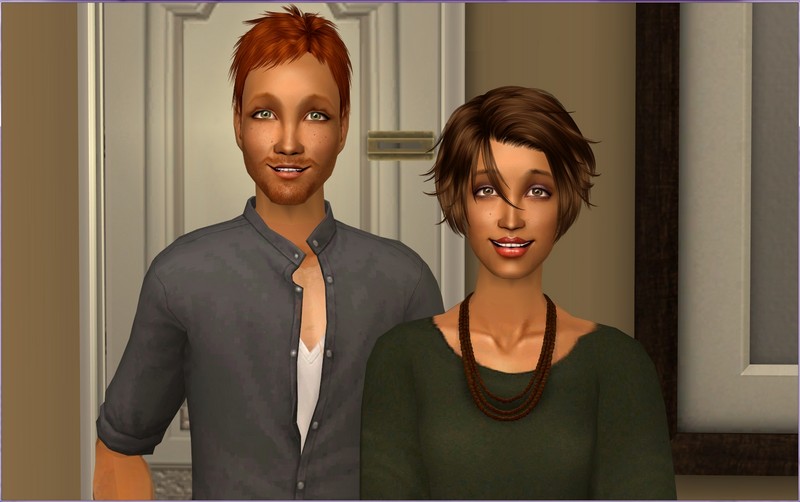 Narrated by Sam Whitney
Julia was really not thrilled with me when I left NKL without another job to go to and I didn't really blame her.
Fortunately for both of us, especially me, I figured out what I wanted to do instead pretty quickly and have been working at Sullivan Town Hall for almost two years now.
I really love it too. I was so bored in the corporate world but I really feel challenged now.
I'm a campaign manager, which I never would have guessed could be a full-time job before. But it is.
I'm much, much happier overall now, even though I do have to work the occasional Saturday.
That makes it hard to spend time with Zac, seeing weekends are supposed to be our time together.
I like doing things with him during the day when we have him but it can't be helped. We just make sure we go out for dinner instead.
Zac loves that anyway, so he's happy.
He's a little picky and rarely ventures far from the kids' menu but he just likes doing something different.
I think he'd be quite thrilled to be able to order from a menu at home. He's always requesting hot dogs for dinner when we've already started preparing spaghetti.
If I'm working, he spends the day time with Julia, often just hanging out at home.
I've been really pleased that Julia and Zac get along so well. It's definitely something I worried about, giving Zac a stepmum. But it couldn't have gone better.
She often says Zac is like a miniature version of me. He's exactly the way she imagines I would have been as a kid.
She's not too far off the mark. Zac definitely gets his temperament from me.
While working at NKL, I grew quite close with Zane - he was even best man at our wedding - and not seeing him and my other former co-workers as much is really the only thing I miss about my old job.
But we can still catch up in our own time, of course, so we've been making an effort to do that since I left. We recently had Zane and Chloe over for dinner at ours.
They're expecting their second child in August, so things are pretty exciting for them right now.
They just moved house a few weeks ago and they're all good to go when the baby arrives.
I don't think either of them talked about anything else all night. They can't wait for their son to finally be a big brother.
It didn't bother me but apparently, it really bothered Julia. Not that she told me about right away.
I could tell something was on her mind but she wouldn't talk about it, so I went to bed clueless.
The next morning, she admitted that it was torture for her listening to Zane and Chloe talk about their baby, when we've been trying since we got married and she's not pregnant yet.
It wasn't totally fair, seeing we don't really know how long it took for Chloe and Zane. But I also understood what she meant.
As fun as trying for a baby is, the monthly negative tests have been very discouraging for Julia.
Julia was so sure she'd get pregnant on our first try, so even though six months isn't really that long, she's getting a little anxious about it now.
We kept trying though and finally, this week, we got a positive!
Julia had been feeling sick all week. We didn't want to get our hopes up but she tested and we got the result we were after.
It's very early days, so we're still being cautious but we're both incredibly excited.
We've just made our first appointment to see Dr. Moretti, so we can make sure we're doing all the right things from the very start.
Title is from I Took Your Name by R.E.M.
In real life, I think campaign managers sometimes travel around working on campaigns for different politicians. But I see this Political Strategist career as a local politics thing, so my campaign managers will be spreading themselves around, in terms of their duties. :)
New town hall is by Starr, from the N99 Goodies last year . It's in a bit of a state right now, as I didn't install any of the CC (I never do) but I am slowly making it over. You can't really see much of the mess in the pics, due to very selective photography.
Sorry those restaurant pics are so dark! I've fixed the lighting situation there, so it'll look a lot better next time.
Six months is definitely not a long time to be trying for a baby. But you know, Julia hates not getting her way and in the context of this session, getting pregnant actually took forever! My young couples usually get pregnant on their second try, if not their first. I think the photo booth was Julia and Sam's fifth or sixth try. But, finally, we have baby! Julia is due in March 2044, one month after Rebecca. In an effort to condense my birthday updates though, their second and third trimester updates will be in the same birthday posts.