Round 35: March 2041 (Autumn)
(Louisa is 21 and Lauren is 20)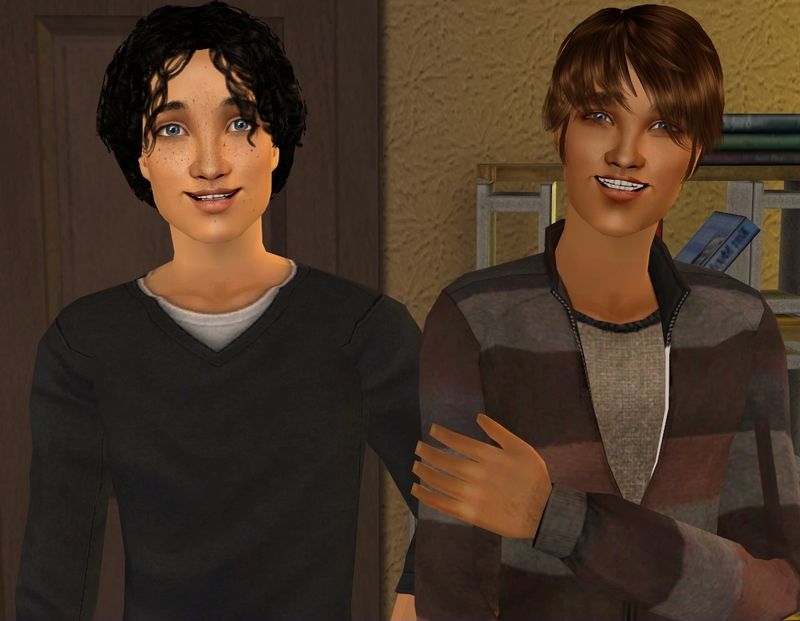 Narrated by Tim Lane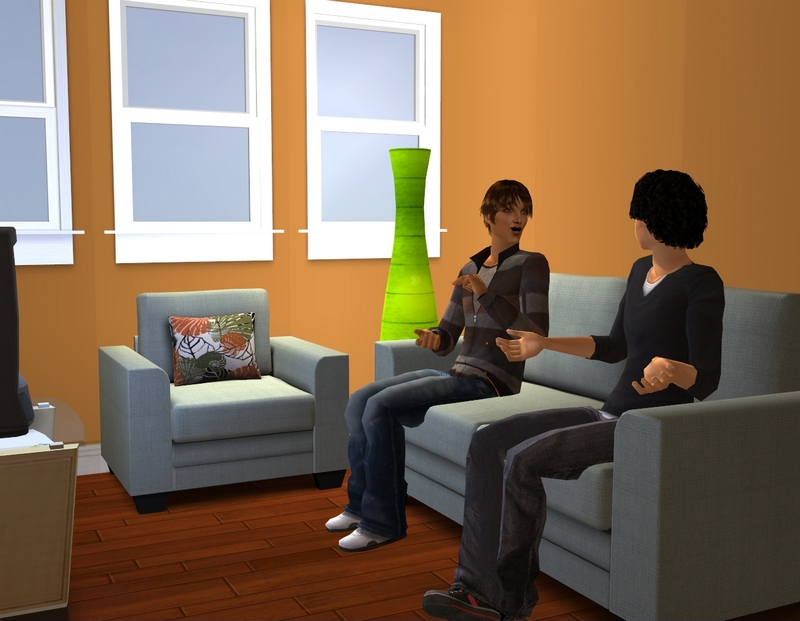 Mitchell graduated at the end of last year, so this year, it's just me and Eddie.
When Mitchell was here, he was more than happy to do all the cooking but now that he's gone, there's been an awful lot of pizza and Chinese food consumed in this house.
It's not that we can't cook. We just don't usually feel like it and it's so easy to just call up and have something delivered.
So bad for you as well. I've been neglecting my fitness since I started uni but all this fast food has made me sit up and take notice again.
I feel better getting some regular exercise again. Thank God there's a gym on campus. It makes it a lot easier to fit a work out in around classes.
Eddie and I are seniors this year and our workload is heavier as a result.
At least we have two computers now. We converted Mitchell's old room into a study and put an extra desk in there.
I don't know how three of us were sharing one PC last year. I can't imagine having to share now.
Plus, we can't have SSX 3 competitions with only one PC in the house!
Eddie's trying to really stay on top of his grades this year. He's still not sure what he wants to do with his life and he figures a good GPA will help him keep his options open.
Even if he ends up in a job that doesn't need a degree, it can't hurt to have a strong academic record behind him.
He went to a careers counsellor here on campus, who ended up being quite helpful to him. She was the one who advised him to look into career fields that might not necessarily line up with his major.
Eddie didn't like the sound of that at first and resented the idea that he might have studied for four years "for nothing".
But he heard her out and realised he's never going to be happy in an office job, which were the kinds of jobs he was looking at.
What Eddie really wants to do is paint. He'd like to do it for a living but if he can't, he's thinking about the fire service. Crazy hours but a good stable non-desk job.
It's not what I would have seen him choosing but he seems enthusiastic about it. He's been a bit down lately, so it's good to see him happy about something.
He's been dating Lauren since freshman year and she just recently decided to end it.
Lauren told him she wants to start seeing other people and that she feels too young to be tied down.
Eddie was pretty gutted. For him, it came right out of the blue.
For Lauren though, it was something she'd been thinking about for a little while already.
She didn't want the way she was feeling to reach a point where she'd be tempted to cheat, so she broke it off before that happened.
That didn't make Eddie feel any better about it. They were together for six years, after all, and Lauren was Eddie's first and only everything.
Every time his sister Louisa comes over, Eddie asks her about Lauren.
It's probably a bit awkward for Louisa at the moment, given Lauren is one of her best friends.
Hearing about Lauren only makes him more miserable, so Louisa tries to gently steer the conversation to another topic.
Eddie's misery almost makes me feel guilty about my relationship with Marius, which is going scarily well.
Eddie hasn't said anything but even if it was bothering him, he's way too nice to ever say something anyway.
We're trying to balance not rubbing it in his face with not leaving him alone in the house night after night.
I'm just glad Eddie and Marius get along. Introducing Marius to everybody has generally gone really well.
It's just all been much easier for me than I could ever have imagined.
Marius and I are both looking forward to graduating, though neither of us are done with studying just yet.
Marius wants to be an architect and wants to go on and do his Master's of Architecture, which will be another two years.
We're both a bit nerdy like that and are actually looking forward to it though.
I get all giddy just thinking about all the new things I'll be learning over the next four years.