Round 35: March 2041 (Autumn)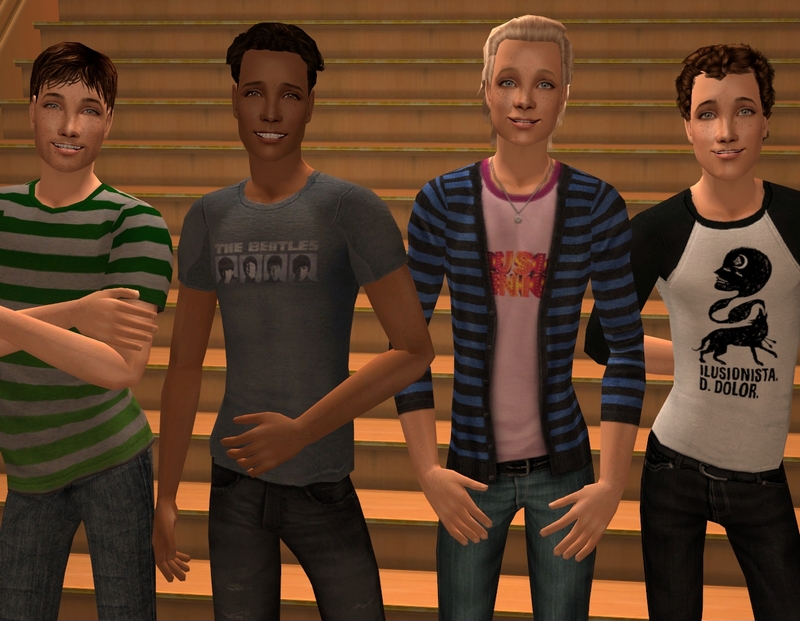 Narrated by Brendan Lachance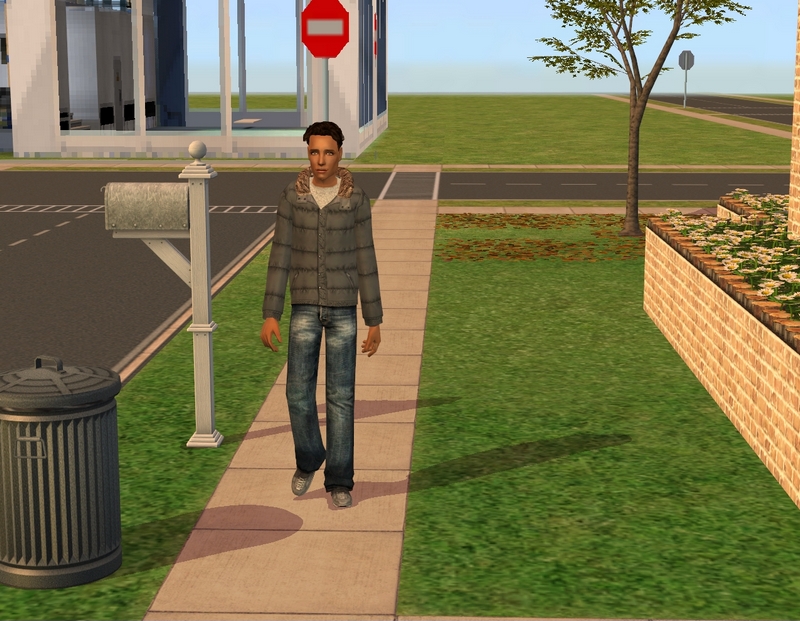 My 18th birthday was also the very first day of classes, so it wasn't the most fun I've ever had.
One class in and I already had quite a bit of reading to do and I know there'll be a lot more coming as well.
I really want to stay on top of it all, so I want to try not to procrastinate and leave everything till the last minute.
I was going to get started right away but that night, I ended up going out with the other guys in my dorm instead.
It turns out that Declan's birthday is fairly close to mine, so it was kind of a combined celebration for both of us.
Austin, Declan's girlfriend Jessica and Caitlin came along too. Caitlin is Declan's younger sister but also my ex-girlfriend.
We all had a great time. We just went to this bar on campus with some pool tables and dartboards, played a bit and had a few drinks.
I knew Declan, Justin and Xavier from school but being a couple of years ahead of me, I never really had much to do with them. We've got to know each other better since I moved to the dorms in January though, which has been good.
Celebrating your birthday with an ex isn't always the best idea but it was a lot of fun.
Things were bad between Caitlin and me for a while after we broke up but I hope that's all in the past now.
I know it is for me, anyway, and Caitlin isn't the type to hold a grudge.
Considering it was my first birthday away from home and away from my family, it was a pretty nice one.
Caitlin and I live in separate dorms but we still see each other a fair bit. She likes to drop by and check out what her big brother is up to, so she's about as familiar with our dorm as she is with her own.
Declan ends up going to hang out with Jessica after a little while, leaving Caitlin free to come and monopolise my time.
Not that I mind at all. As nice as the other guys are, I feel a little like I'm intruding with them sometimes, seeing they've been friends for forever and I'm so new.
But I've been friends with Caitlin since before we even started school and I always feel comfortable with her.
Caitlin is excited right now, because she's decided she's mapped out her entire career.
She's going to major in psychology and then become a social worker, before moving into the political arena and becoming Queen of the Universe.
I told her I didn't think that was an actual title but she just laughed and was undeterred.
She says she'll settle for mayor, governor, president…whatever means she'll be in charge.
Caitlin wants to change the world, which might sound cheesy but Caitlin is someone who could probably actually do it.
Caitlin is pretty busy now that classes have started though, so I haven't been seeing her quite as much. I've been mostly hanging out with the guys here at the dorm. I knew Declan the best, from when I dated Caitlin. I thought it might be a bit awkward, seeing we hadn't really talked at all since Caitlin and I broke up.
It's been fine though. We actually get along really well but Declan seems to get along with everyone.
Except for this one girl in our dorm who seems to have taken a disliking to Declan.
I asked around and no one is quite sure what her problem is. She just hates Declan.
Justin is a creative type and is really into his music. His true passion is piano but he can't exactly fit one in his dorm, so he recently invested in a synth.
It's not the kind of thing I usually listen to but he's created some pretty amazing sounds on that thing.
I have the most in common with Xavier. We're pretty similar in terms of personality and we also share a major. Xavier is majoring in Literature too, so we study together sometimes.
He did the same classes as me two years ago and he works his ass off to do as well as he does, so he's a good motivator for me.
Sometimes it's just easier to work when there's someone else there slogging it out with you.
I think most people in the dorm have that philosophy. The study room is usually pretty busy.
When he's not studying, Xavier is often working on his novel, in his room.
He tries to take afternoon classes specifically so he can stay up late to write, when everyone else is either asleep or out partying.
Xavier is a little cagey about his writing but just recently, he agreed to let his girlfriend Ashlee read a little of it. She was very enthusiastic about it and said he's definitely a talented writer. Ashlee even told him he should send it out to some publishers when he's done, which he's not sure about yet.
Maybe once he works up the courage to show it to a few more people, he can think about eventual publication but he's not quite ready for that.
All four of us guys have girlfriends. Declan has Jessica, Xavier has Ashlee and Justin has Louisa. I'm the only one whose girlfriend isn't living here on campus.
Before classes started, I could go back to Sullivan any time I wanted, so I could see Georgina any time I wanted.
It was awesome and no one could say we didn't make the most of it.
I was in town at least once a week during the summer but now that the semester has started, I have the weekend and that's it.
Sometimes the weekend is taken up by studying or I'm just worn out and just don't have the energy to make the round trip.
It sucks - I've only seen Georgina once since classes started back - but neither of us can see a way around it. Nothing besides running up a hell of a phone bill, anyway.
When the guys are out and I can't see Georgina (which is fairly often now), I've been hanging out with this girl, Amanda.
I was a bit wary of her at first, because she's roomies with the crazy girl who picks fights with Declan but she's actually really sweet.
I'm starting to feel like we might be spending a little bit too much time together though.
It's starting to become clear that Amanda wants to be a bit more than friends and to be honest, sometimes I feel that way myself.
Seeing Georgina so rarely and with Amanda being right there all the time, it's really difficult.
I'm hoping Georgina and I can make it until Georgina comes to campus next year. If we can, I think we'll be okay.
Title is from Brick by Brick by the Arctic Monkeys.
Justin, Xavier and Brendan all have 4.0 GPAs right now. Declan somehow got a B+ on his first semester final and dropped his GPA down to 3.8. Declan must be horrified and I'm kind of horrified myself! I must have sent him to do his term paper and then maybe one of his motives dropped too low and he autonomously stopped writing to go fix it. His grade meter was full but College Harder Grades requires a full meter and a completed term paper to get an A+.
I was a massive nerd when I was playing this and actually looked up what major you'd need to study to join the CIA (which I figured is the RL equivalent to the SCIA, which Brendan wants to join). Apparently, they don't encourage one track over another, so I just let Brendan go with his want to study Literature. I'm going to pretend he's also minoring in French though, as a second language would probably be useful to him eventually.
I feel like there was a lot of Caitlin in this and she'll probably narrate her own update too, so you'll be getting a lot more. Oops. Hope you guys don't mind! I just really love Caitlin, lol!
As for Brendan, well...he's a confused little bunny. He has the intermittent want for Georgina to go to college and rolls the want to call Georgina every now and then. He can't roll romantic wants for her because she's still a teen, so that's about as good as it will get. But you know, he also rolls the want to call Caitlin and his mum, so that doesn't necessarily mean much anyway! He also rolled a low-grade romantic want (something like "Dance With") for Amanda. There was autonomous flirting going on between them but not much else. I haven't decided what to do with him and Georgina. I started the session pretty sure they'd make it until she gets to campus next year but now I'm not sure at all!
Just in case anyone is looking for the household profile for this family, I'll mention here that I won't be doing them for the uni households. They change too frequently, not to mention the fact that there's often no better reason for them to be living together than my own convenience.