Round 34: March 2040 (Autumn)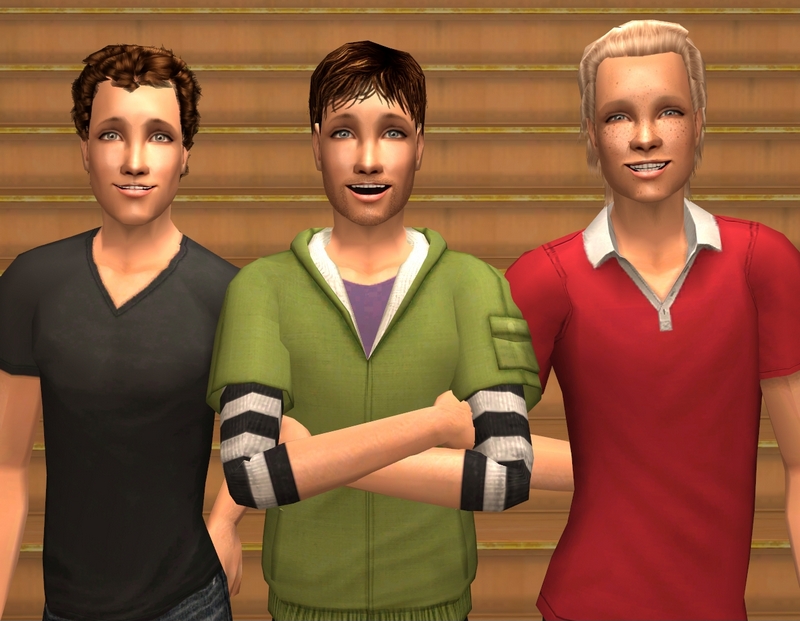 Narrated by Declan Romilly
We've just started classes again for the semester and Justin has been spending most of his spare time at the natural history museum.
Louisa usually tags along with him. You'd think she'd be sick of it by now but she's used to Justin and his obsession with the natural world, after 5 years of dating.
Justin spent a good portion of last year helping Louisa get off academic probation, so I think she's just enjoying doing something together that's not studying.
They haven't had a whole lot of opportunity to do that until recently.
Justin is only a sophomore but he's already decided he wants to work at the museum after graduation.
His other main option would be working at the science faculty here on campus but he's much more interested in bringing science to the general population as opposed to working in academia.
He'll probably need some kind of post-graduate qualification to do that which means he'll be in the same boat as Xavier and me after graduation. I'll hopefully be spending two years doing my Master's in Architecture, while Xavier is aiming for law school.
I wish Austin had come to university with us but he was just never interested at all. We still see him all the time. Either he comes here to go somewhere on campus or we hang out when we go back home to visit our families on the weekend.
He still doesn't have a girlfriend. He hasn't really met anyone he's super into yet, so he wants to keep himself available, in case he does.
In the meantime, Austin is just planning on keeping everything very casual.
Not that that stops Jessica and Louisa attempting to play matchmaker and set Austin up with their friends.
They haven't been very successful yet. Austin is pretty happy with his lifestyle the way it is.
Austin and I are very different in that way. I'm not really interested in dating around.
I don't know if Jessica and I will end up together for life but it's been almost three years now. So far, so good.
We've met each others' families and we're looking towards the future together, even if we're not positive what it holds yet.
We're both very committed to our classes, so if one of us can't go out because we're snowed in with work, the other understands.
Often though, we'll just head to the library together to work on our respective assignments. It beats studying alone in my dorm room and we get to take coffee breaks together.
I still have plenty of solo study sessions, unfortunately, because Jessica is much busier this year than last year.
She's a junior now, which means she has been able to take up an apprenticeship with a chef at a local restaurant, so she works nights sometimes.
Her dad offered her a position at his restaurant but she doesn't want anyone going easy on her and she's pretty sure her dad would. So she's at a place called Zoe's instead.
She's really worn out but she likes the restaurant a lot. She's learning more every time she walks into that kitchen.
I'm happy she's getting so much out of the apprenticeship but at the same time, I do miss her when I can't see her as much.
Last year, Xavier had a huge crush on a girl named Elisa and we all thought he was working his way up to asking her out.
He never did though and instead, he set his sights on another girl named Ashlee.
She seems sweet. Kind of shy, though not quite to Xavier's extent. I think she might have been the one who actually made the first move when they started hanging out.
It's been almost five years since Lauren broke up with him, so I'm glad he's found someone he wants to be with again.
They've only been going out for a month or so but they've condensed an awful lot of dates into that short amount of time.
Xavier's natural inclination is to hang out on his own at home a lot but Ashlee has been getting him out of his dorm more and he feels better for it.
She hasn't declared a major yet but since she's been with Xavier, she's considering Literature.
Xavier is studying Literature as an avenue into law school but Ashlee thinks she might actually like to be a writer.
That's part of what Xavier loves about her. He wouldn't mind publishing a novel one day himself. He's always been too nervous to show his writing to anyone though.
Ashlee also gets along amazingly well with Justin, which is really important to Xavier. Our family is huge but still close, so you're in for some trouble if you start dating one of us and end up clashing with our relatives.
She hasn't met the rest of the family yet, except me, but Xavier is very keen to change that. He wants to invite Ashlee home for Easter.
Easter is only a few weeks away now but it seems like so much longer. I have a ton of work to do before then.
We all do. The good thing about that is that it means the weeks until our break are just going to fly by, rather than dragging.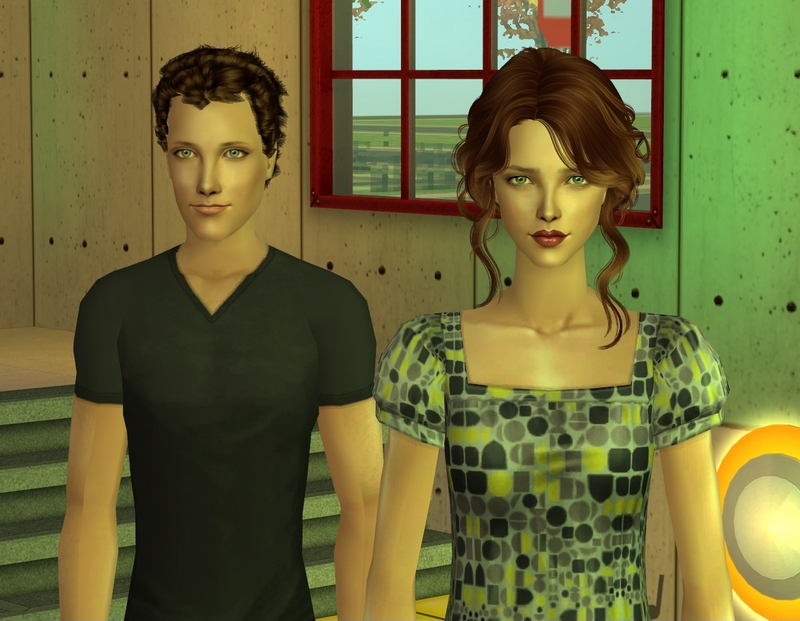 I'm loving the face templates I'm using! Ashlee has such a perfect little doll's face. But there are also some less perfect but still human looking faces wandering around and I'm really enjoying the variety.
Notes:
Title is from Major Leagues by Pavement.
Justin and Declan are both maintaining 4.0 GPAs. Xavier's previous GPA was 3.6, which I've been unable to replicate, even with InSim's Education Adjuster. I'm going to try again now that I have College Harder Grades in.
Aw, I miss Austin! I still haven't played him properly as an adult, so I'm looking forward to doing that. I think it's slim pickings in the ladies department for him, I have to say! He hasn't had much chemistry with anyone so far. When I do get around to him, by the way, he'll have his proper hair!
Jessica's restaurant that she is apprenticing at is one that I downloaded from Sims Community Project. I'm pretty sure it's featured in more than one update since I started blogging again, so you have likely caught a glimpse or two of it.
I was actually planning on letting Xavier get together with Elisa, from Sullivan 1.0 but I forgot to export her! In fact, she is one of TWO relatively prominent townies I forgot to export. :( But he likes Ashlee a lot and she was the only dormie in non-fugly clothing (I need Christianlov's clothing rack back!), so I am satisfied by this pairing. She really does seem to get along with everyone. I'm sure I will get some weird dormie enemy/constant fighting situation eventually, but I don't think Ashlee will be involved in it.
Reminder: Declan is first cousins with Xavier and Justin. Declan's father is Finn is X & J's mother Ione's younger brother. I'm never sure how many of you are aware of the family ties in my hood outside of immediate families, so I try to remind you where it might be relevant.