Round 34: December 2039 (Summer)
(Rose and Joanna are 44, Rob is 38, Josie and Patience are 37, Troy, Aaron and Calvin are 36, Chris is 24, Sylvia is 13, Jude, Will and Levi are 7, Felicity is 6, Amy is 4, Patrick and Andrew are 3, Natalie is 2 and Curtis is 4 months old)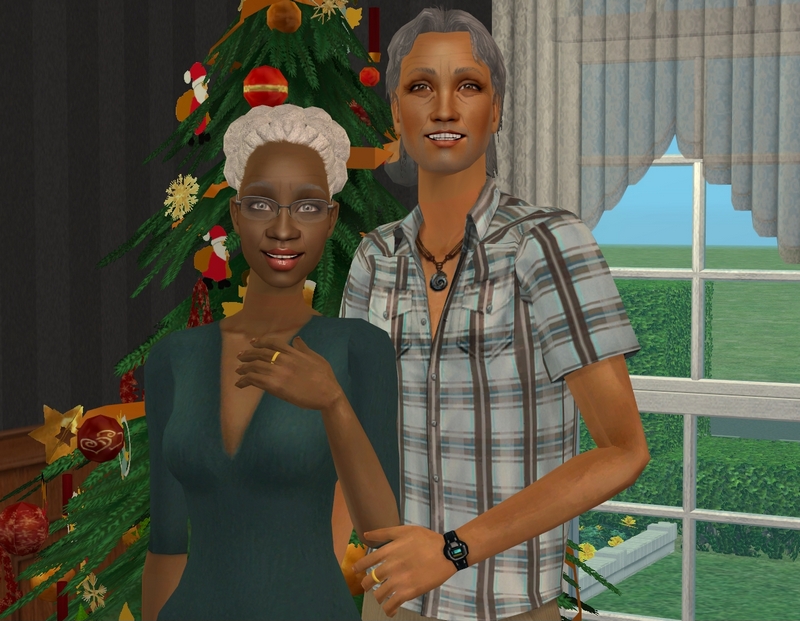 Narrated by Kendal Draper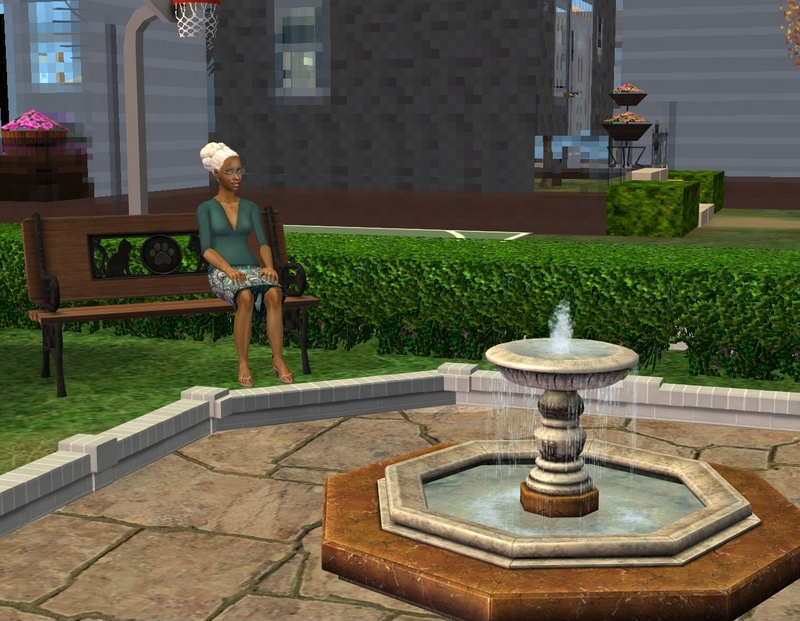 Now that school is out for Christmas, I've been enjoying some much needed relaxation time.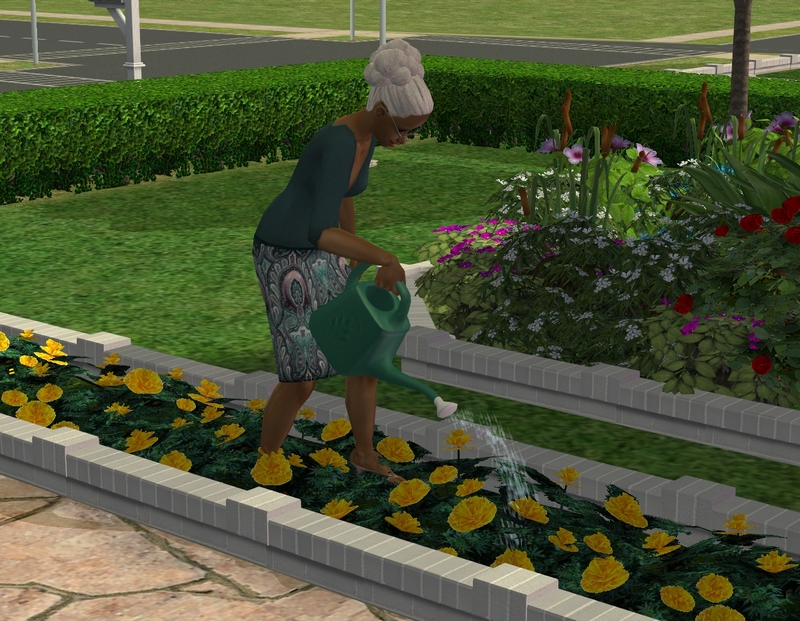 Every time I have a break from work, it's like a little taste of what retirement might be like.
I have to say, I think I'm really going to enjoy it when the time comes.
It's very nice to be able to spend so much time with Lake, as well as see what he gets up to when I'm not at home!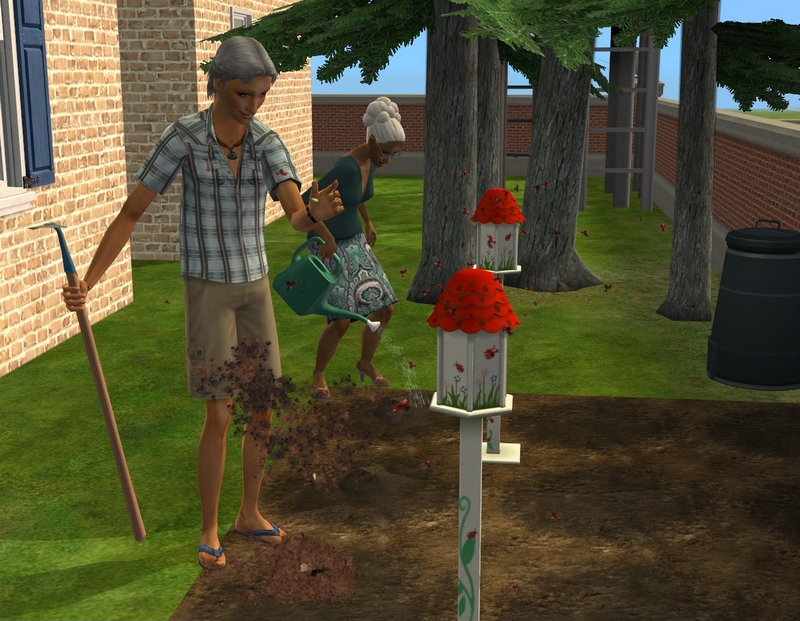 Mostly, he works on his garden, which I've been helping with since I've been home.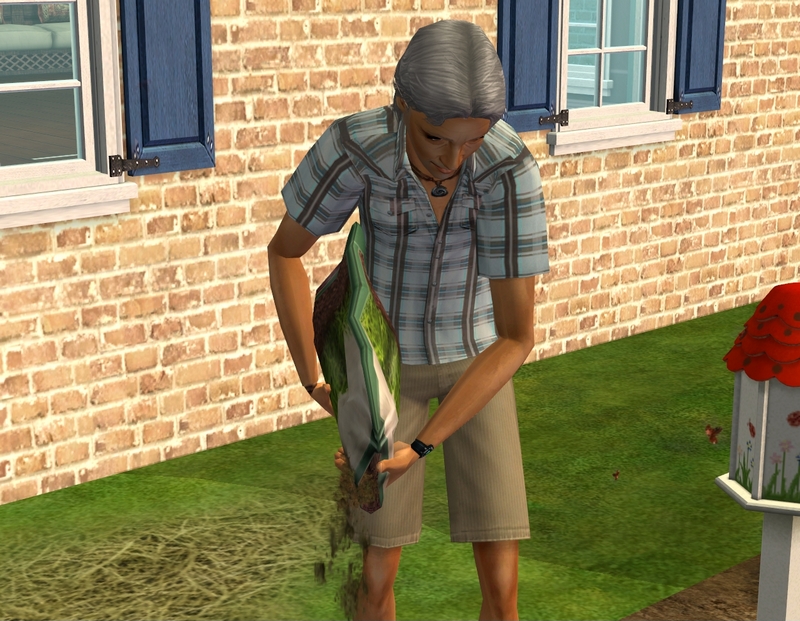 He just adores being out there and getting his hands dirty.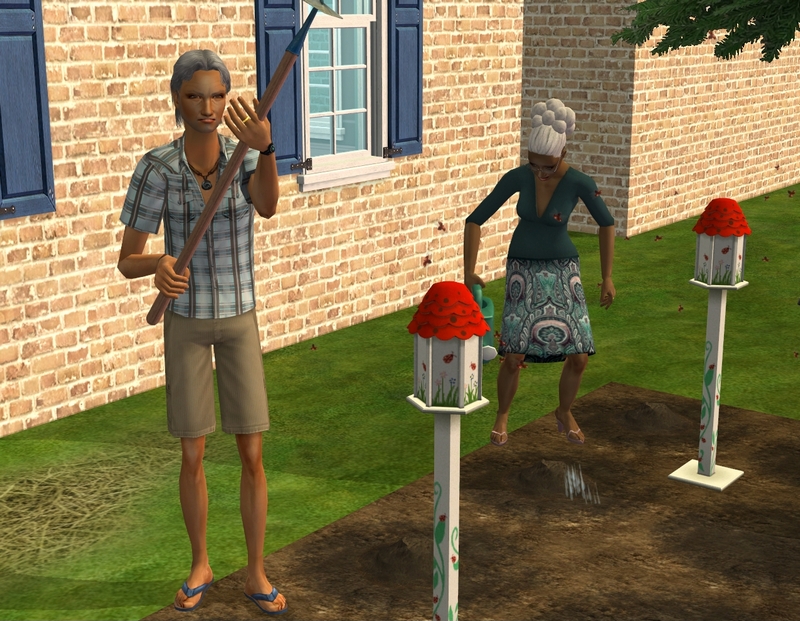 He's got it in his head that he wants to grow most of the ingredients for our Christmas meal this year.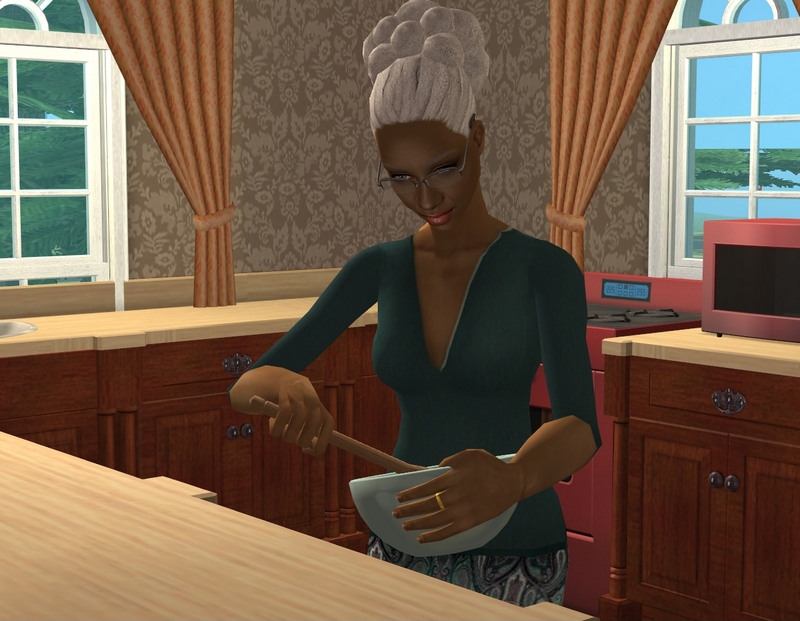 I'm doing all the cooking, because it's best for everyone that Lake stays out of the kitchen. I don't mind though. I actually enjoy cooking, even for big events like Christmas.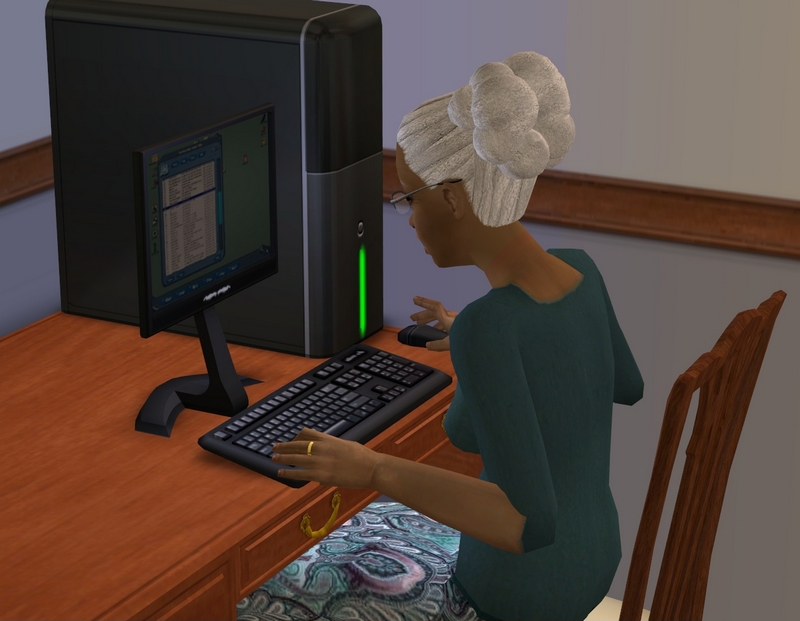 I decided this year that we were busy enough preparing at home without adding the madness of the stores to the equation. We did it all online.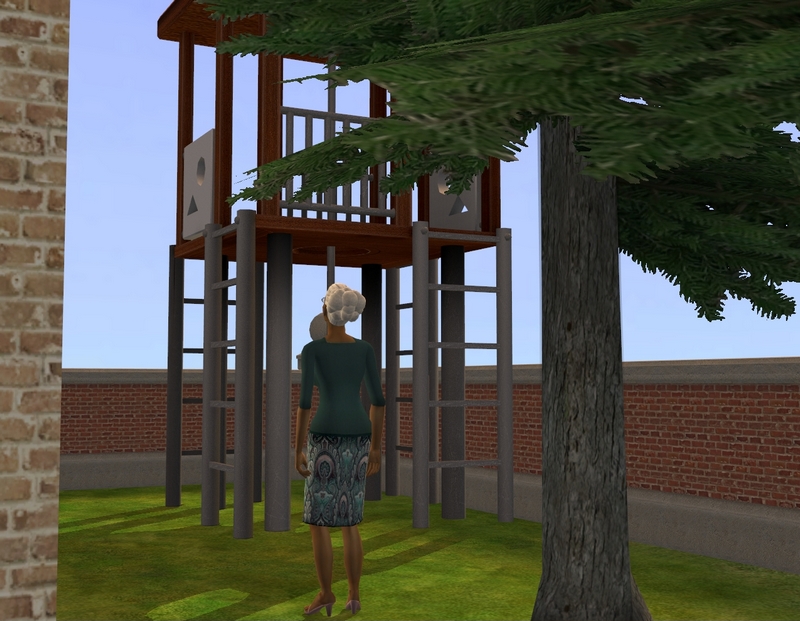 The big present this year is for the younger grandkids to share - a cubby house. Rose and Joanna had one in their backyard when Sylvia was little and she loved it.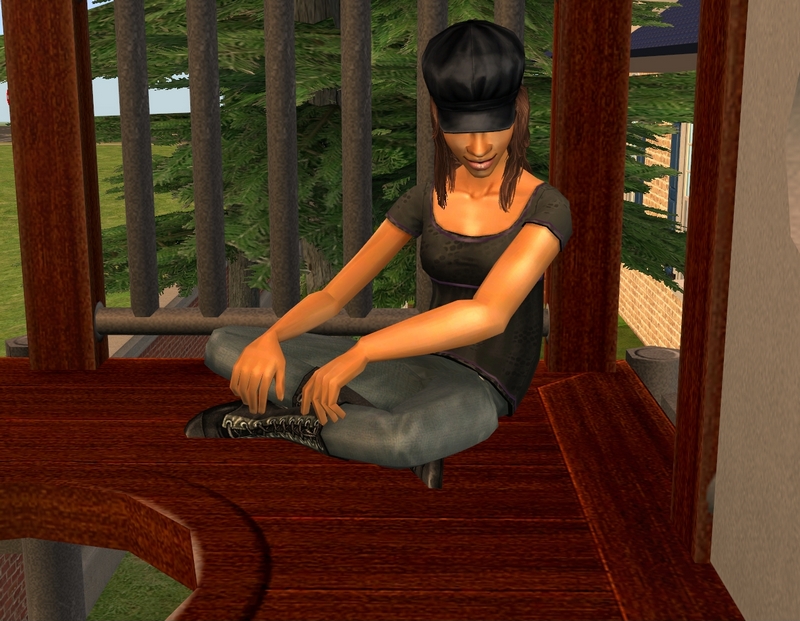 As it turns out, Sylvia is still not too old to enjoy a cubby house.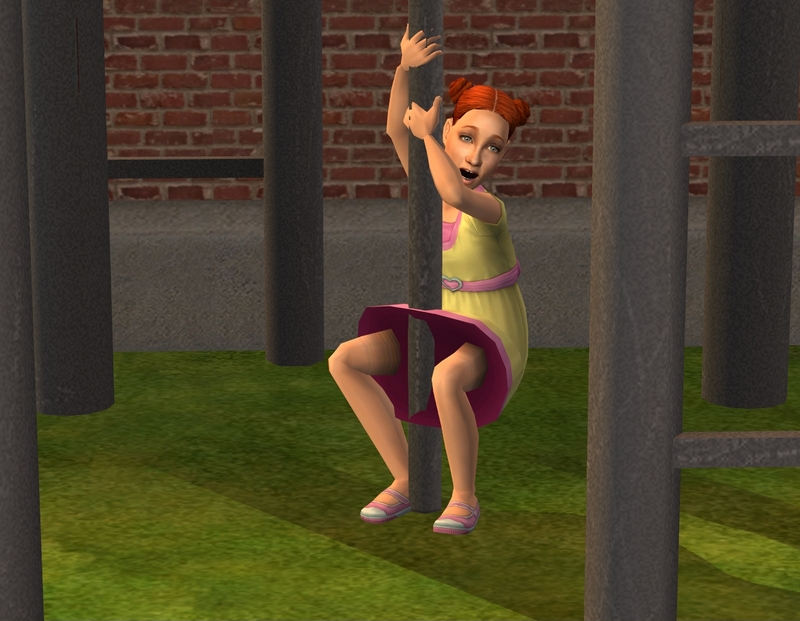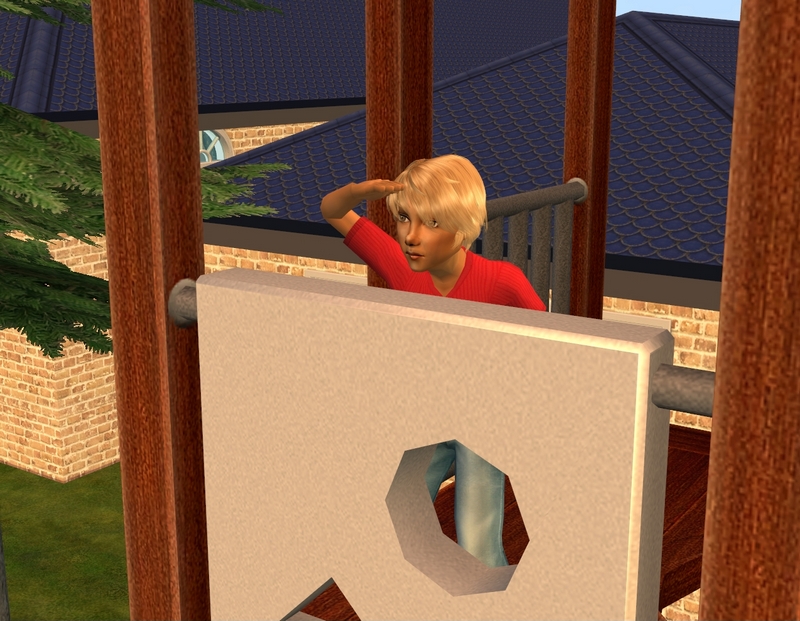 Granted she wasn't playing look out like Levi or going up the ladder and sliding down the pole over and over like Amy but she seemed to like having a nice shady place to sit outside.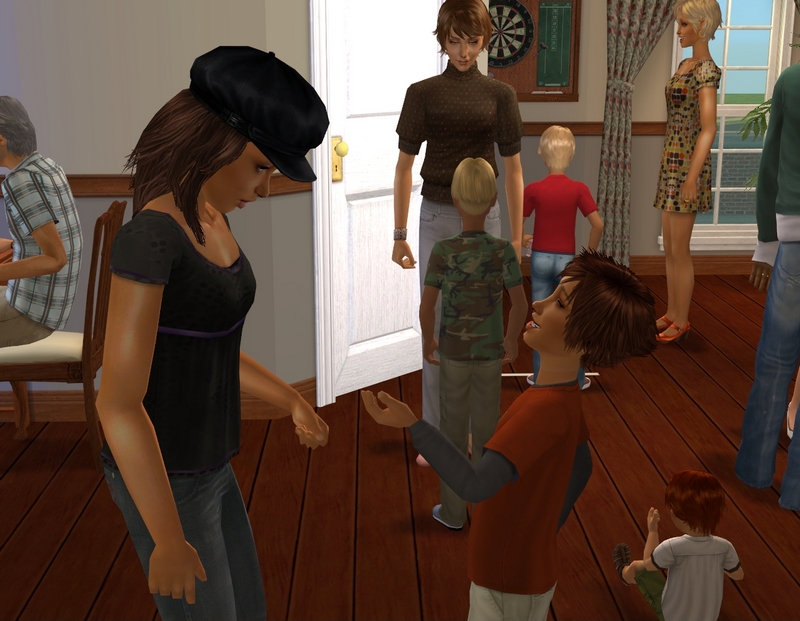 Sylvia is the oldest of our grandchildren and there's a big gap between her and the next oldest.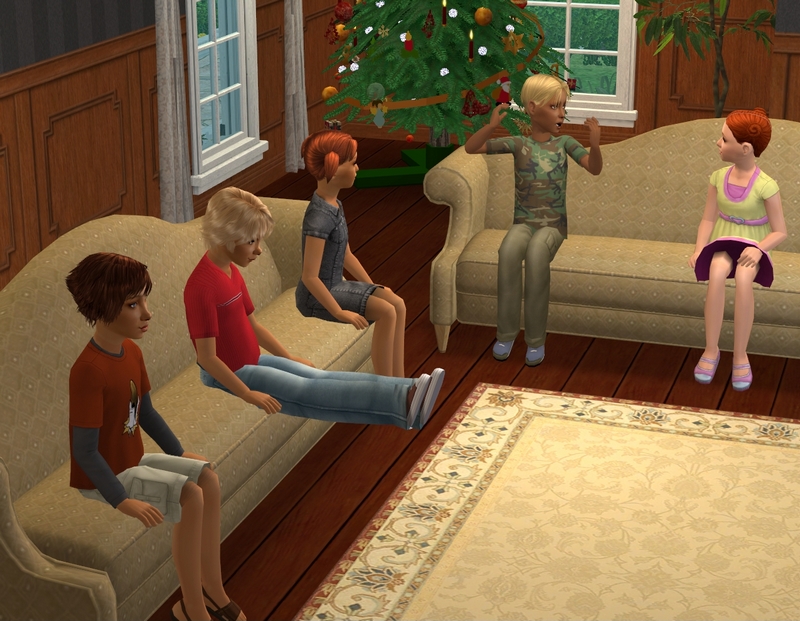 The primary-aged cousins all stick together and being 13, their chatter doesn't hold much interest for Sylvia.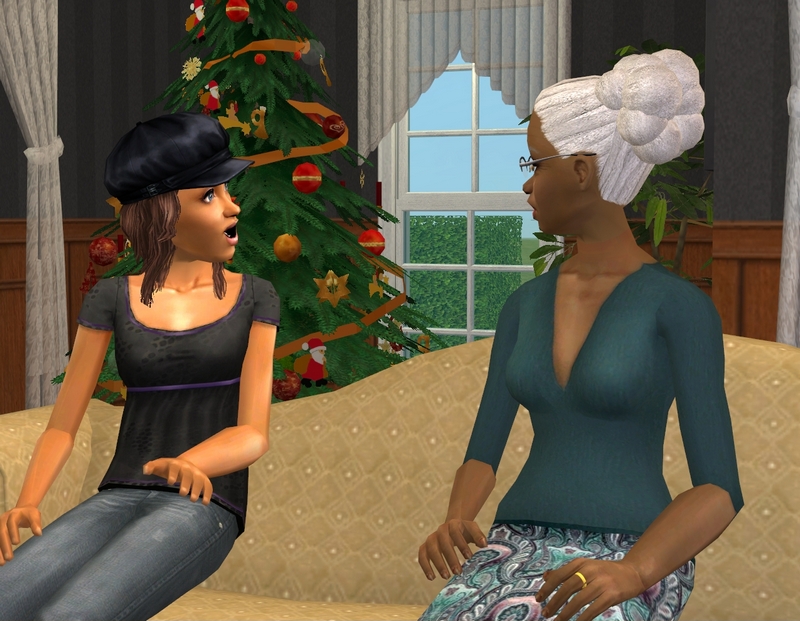 I think she finds our family gatherings a bit boring sometimes as a result but she seemed to be in good spirits on Christmas Day.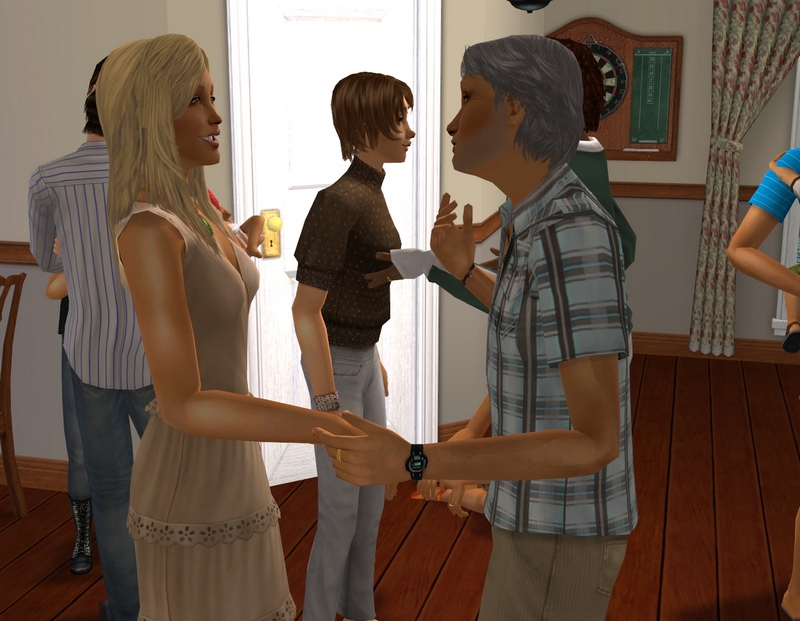 Rose says Sylvia has been less sullen lately in general but she's a fairly moody teen. She and Joanna rarely know what she'll be like from one day to the next!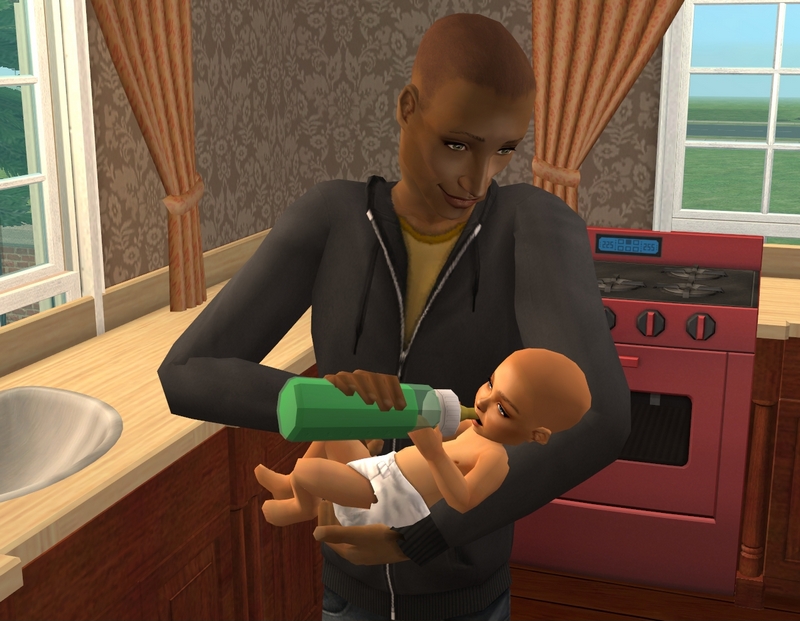 Our youngest grandchild is Curtis and this year was his very first Christmas.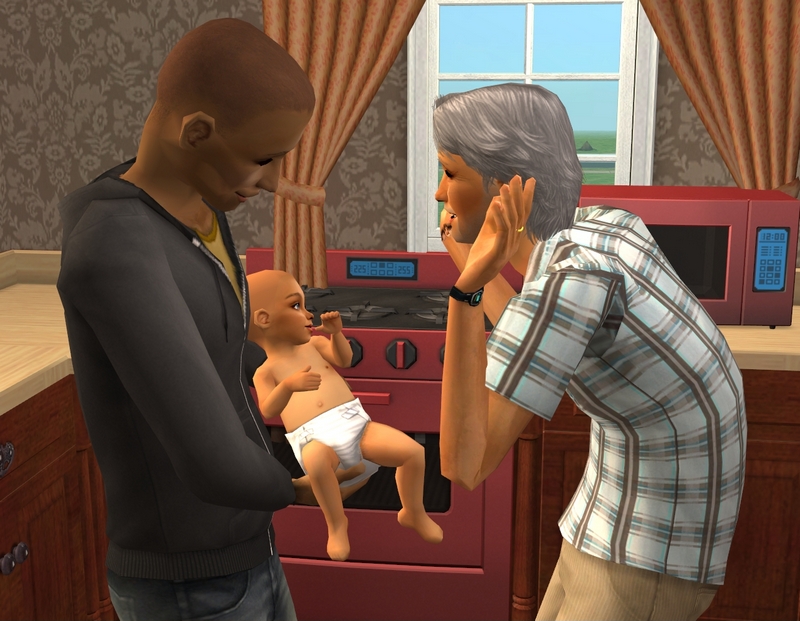 He's much too young to know or care what was going on but we were so thrilled to have him with us anyway.
Compared to some couples, Calvin and Aaron didn't wait too long for Curtis. But when you're the one waiting, it feels like a lot longer. I'm glad they finally have their baby with them.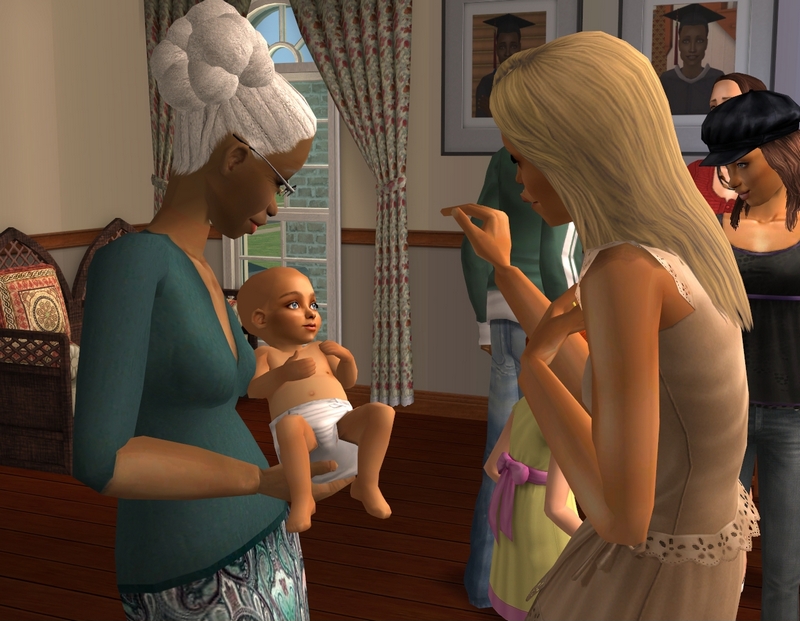 And selfishly, I'm glad I have one more grandchild to spoil!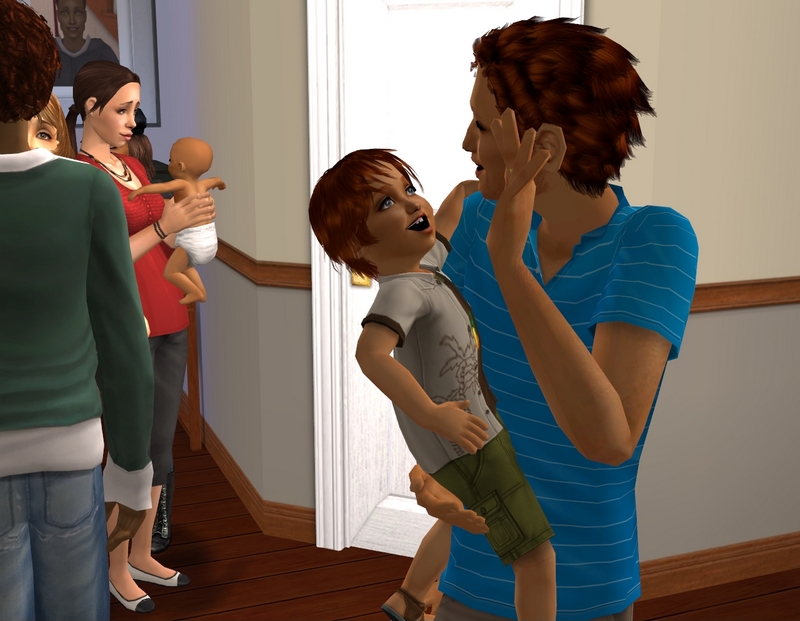 It feels like they're all growing up too fast. Patrick and Andrew will both start pre-school next year, along with the big kids.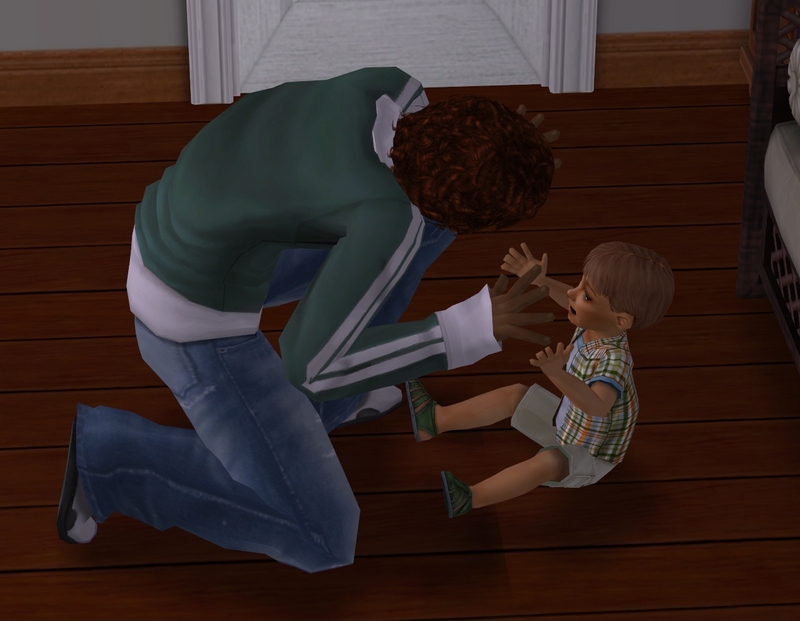 It's hard to believe that Curtis will be the only baby in the family soon.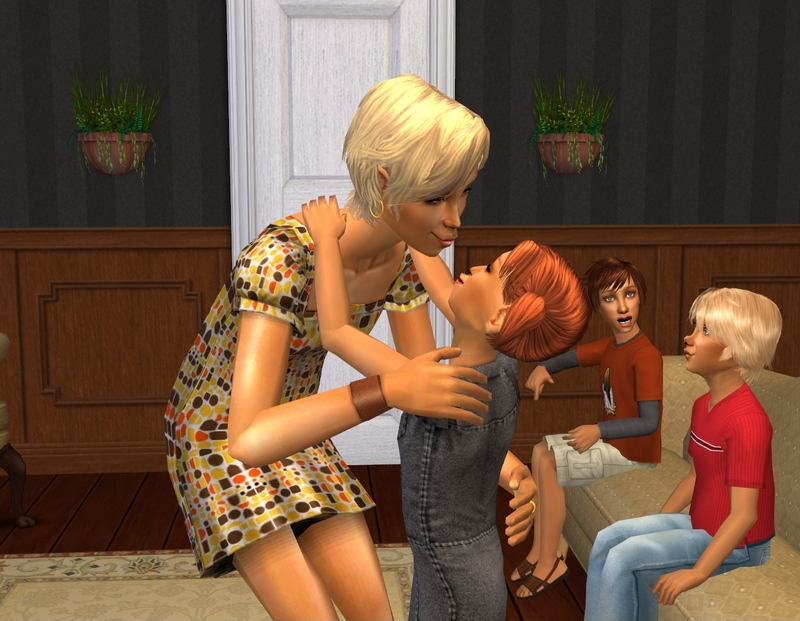 It might be a while before there's another. I've accepted that Troy and Calvin are done adding to their families and I don't think we'll see any more babies from Rose or Patience either.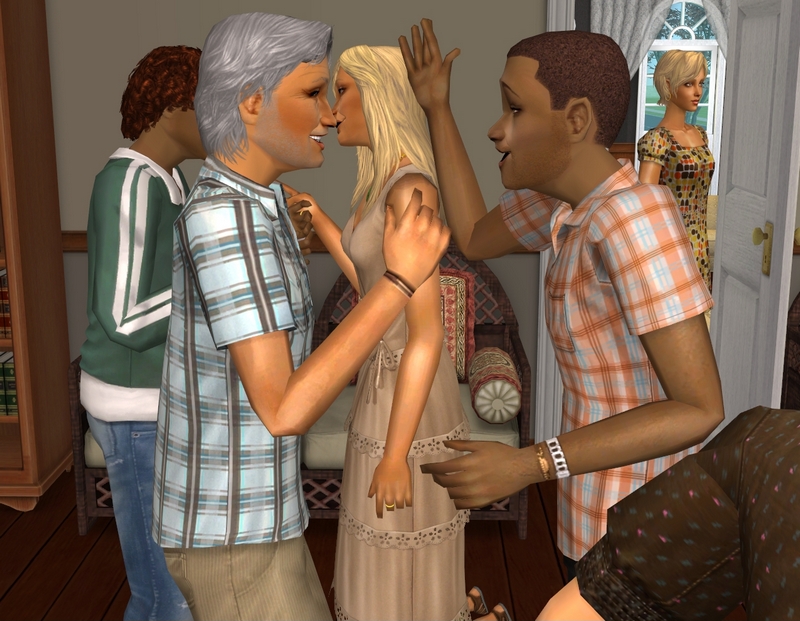 That leaves Chris, who remains steadfastly single. Up until this year, he was still studying, so it was understandable that he wasn't after anything serious. I was hoping that would change this year but he hasn't told us anything about a girl, so he's still unattached.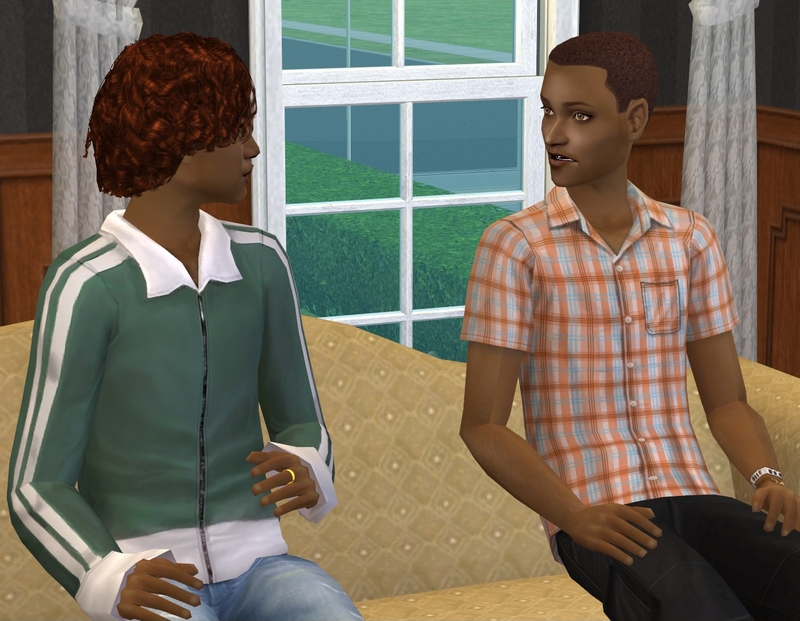 Well, he hasn't talked to me about a girl anyway. I see him in conversation with his brothers sometimes and they quickly hush up when I approach.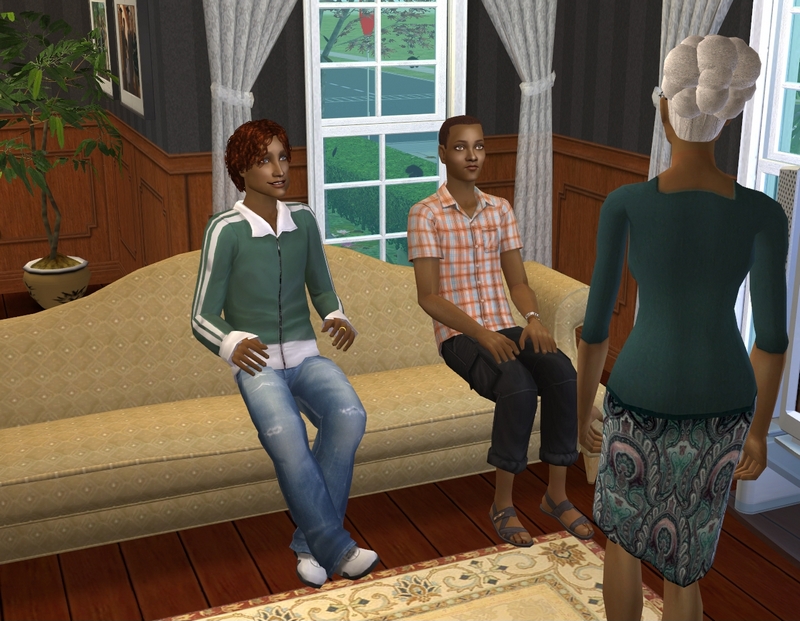 Most probably, Chris is dating around and doesn't want to share that information with his mother. Which I can understand but it doesn't stop me waiting for the day when he'll get serious with someone.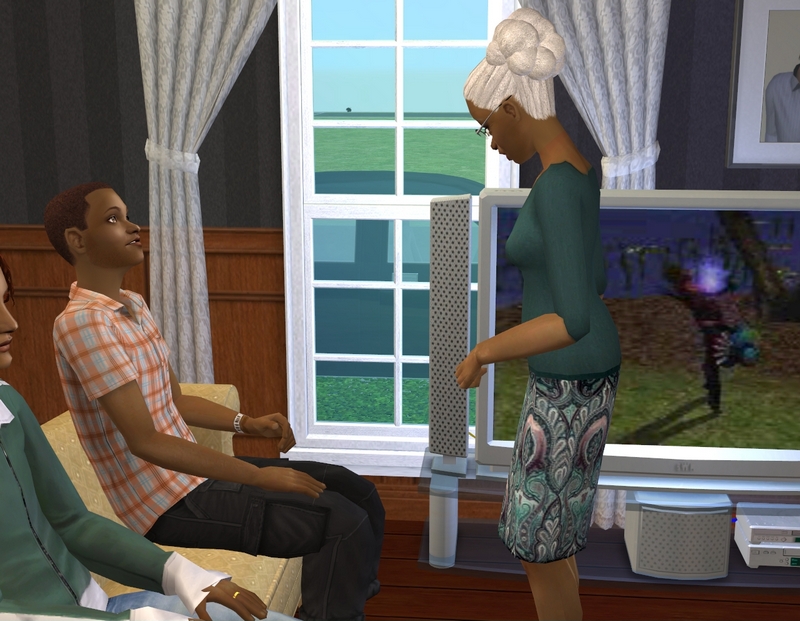 He mostly talks to me about his job. He's the youngest at the architecture firm he's at and it's a lot of hard work. Chris is enjoying the challenge though.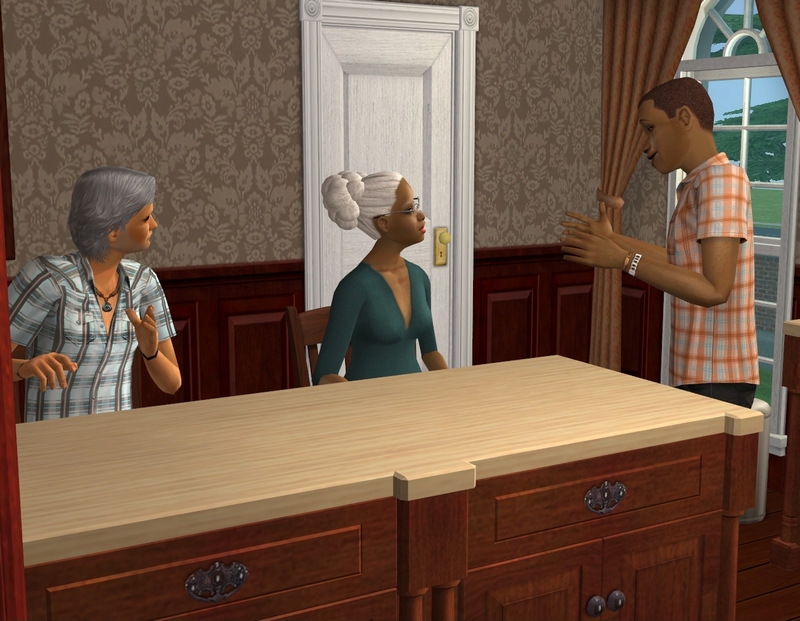 I know he's happy though and that makes me happy in turn.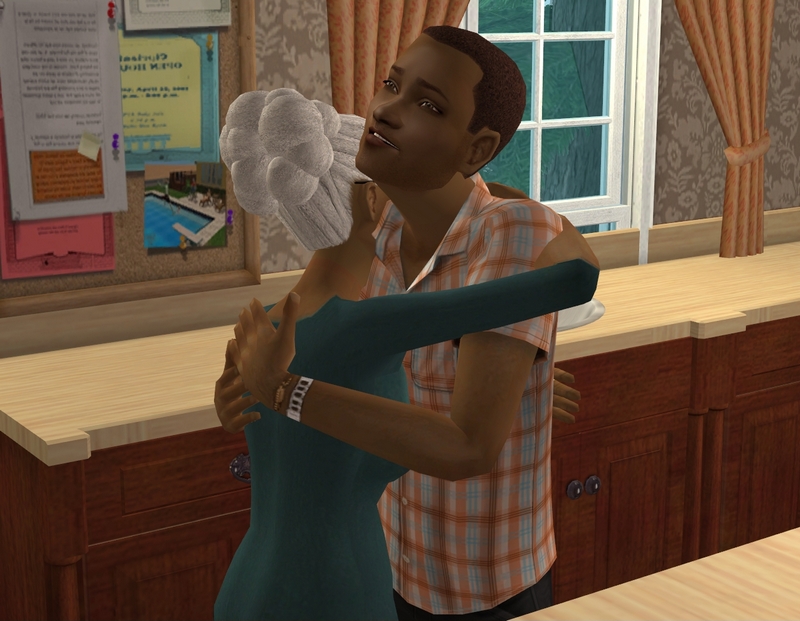 But I'll be happier if he brings a girl home for Christmas next year. I'd love to see him a little more settled.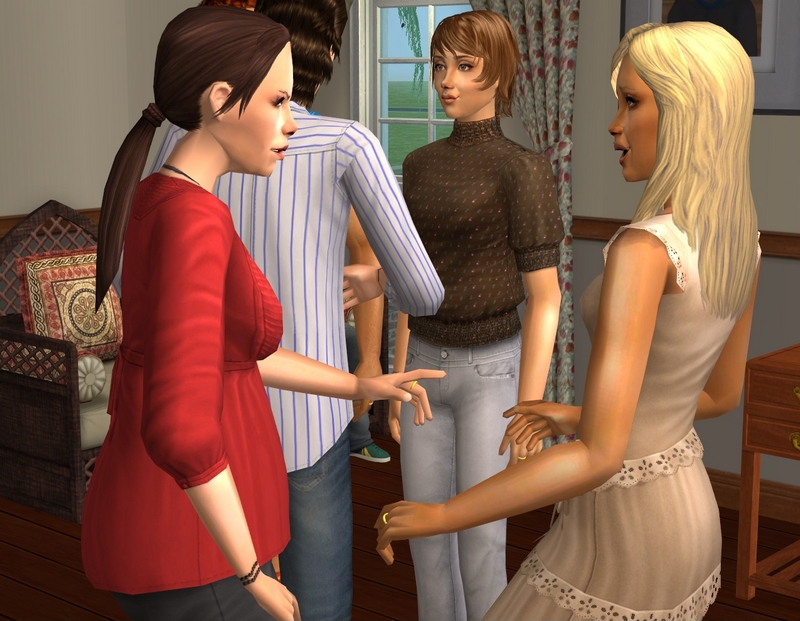 All in all, the day went well, but we did have some drama when Josie started an argument with Rose.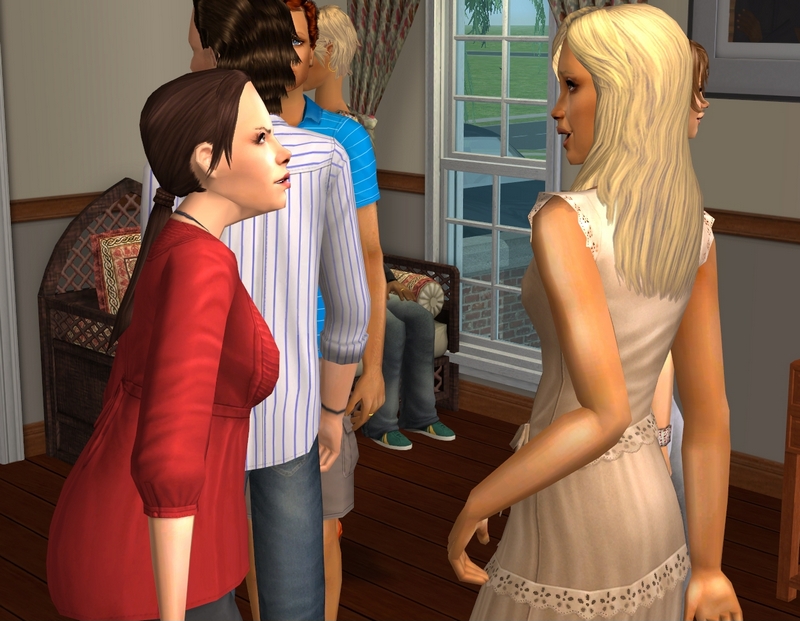 I didn't hear what went on, exactly, but it's not a long bow to draw to assume Josie was the instigator. Rose is not one for conflict.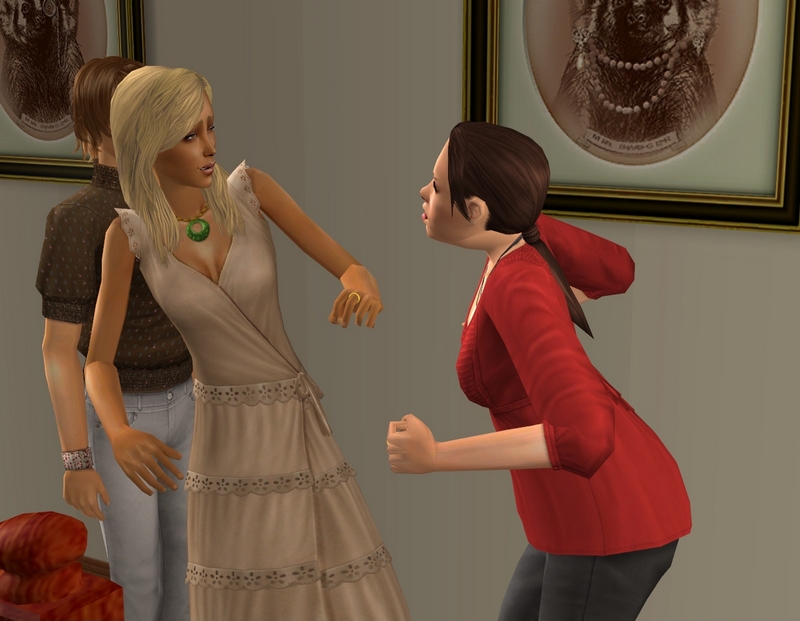 I like Josie well enough but she has always had a bad temper.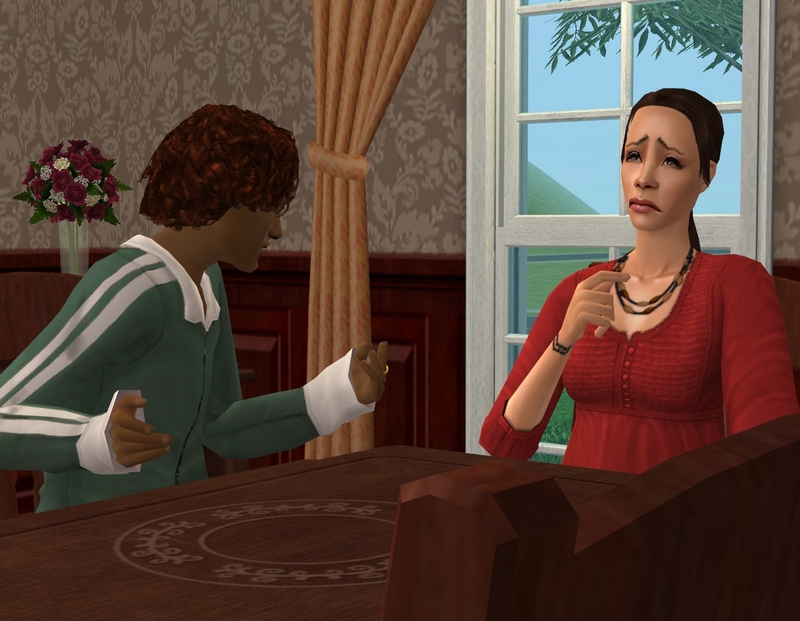 Troy took her into the dining room to calm down, as she was quite emotional.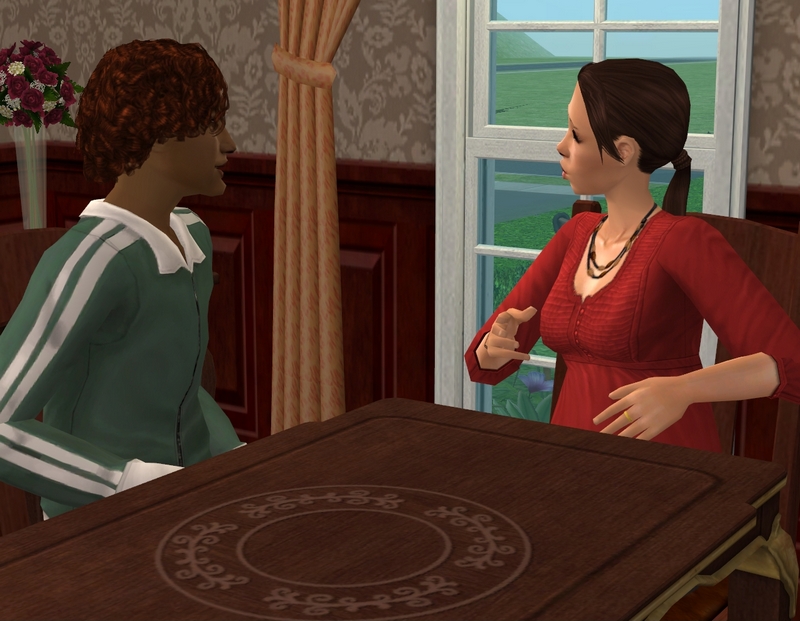 That seemed to help, though I'm a little concerned about our next family get-together now. Things between her and Rose were left up in the air, so I'm not sure what will happen next time.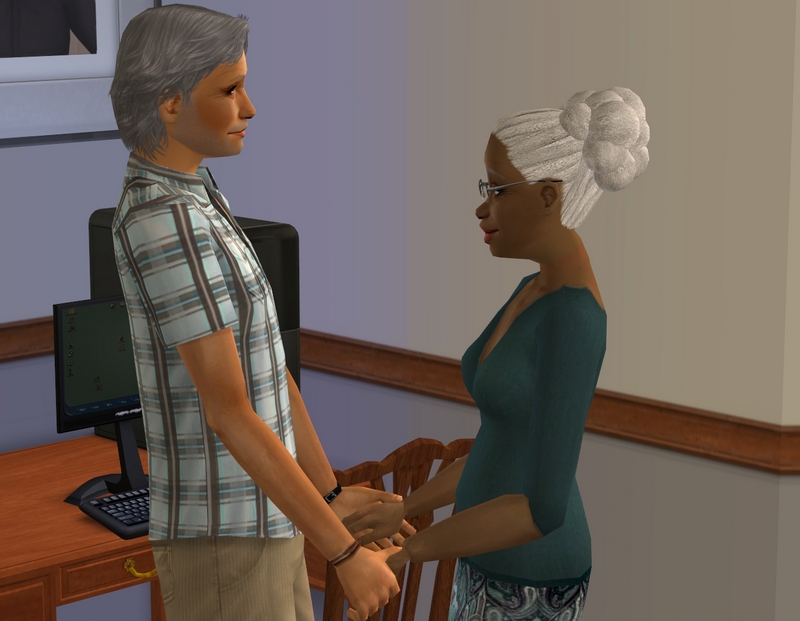 I'm hopeful everything will have blown over by then. Lake and I are trying not to concern ourselves with it too much and just preparing to enjoy a quiet New Year's.
Notes:
I'm doing all right getting these out about once a week so far! I'm going faster than I thought I would be able to but then again, I'm not back at work yet. We'll see how I go once I am (which will be February).
The next update might take a bit longer to get out, as I haven't made most of the sims I need. I think the lot I need comes pre-decorated, so that might save me some time. Honestly, the most tedious part of this process so far is all the editing in SimPE - personality, interests, etc. Bleurgh. Really wish there was some kind of automatic way to do it!
Anyway, here it is, my much belated Christmas update! I feel like the Drapers have had Christmas like 3 times now, so I might make sure it's someone else's turn next time. But I like getting this family together.
Josie and Rose: I have NO idea! Like Kendal, I don't think it's a stretch to assume Josie started it but I really don't know what happened. I teleported everyone over and let them all start interacting. The next time I saw Josie, she'd just finished shoving Rose and they were furious with each other, with a relationship score of -67. Josie attacked Rose (and Rose won, lol!) shortly afterwards, so their relationship score is now -100 and they're enemies. They were actually friends in Sullivan (in game, anyway - I never considered them to be particularly close story-wise), so it's quite strange! Josie clearly needs close supervision.
I love that Kendal is still Kendal. She was unemployed when I played this session, so you'd think she'd want a job. But no. She wants a grandchild and for a relative to get engaged. There is only one relative who is both old enough to get engaged and single and that's Chris. So pressure is still on, Draper!