I was going to save this lot tour until I was completely finished with the high school but have
decided instead to post it in three (possibly four) parts. I took 25 pictures of the first storey alone, so if I do it all as one tour, I might end up with over 100 pics in the one post. So watch out for more of the school, hopefully soon!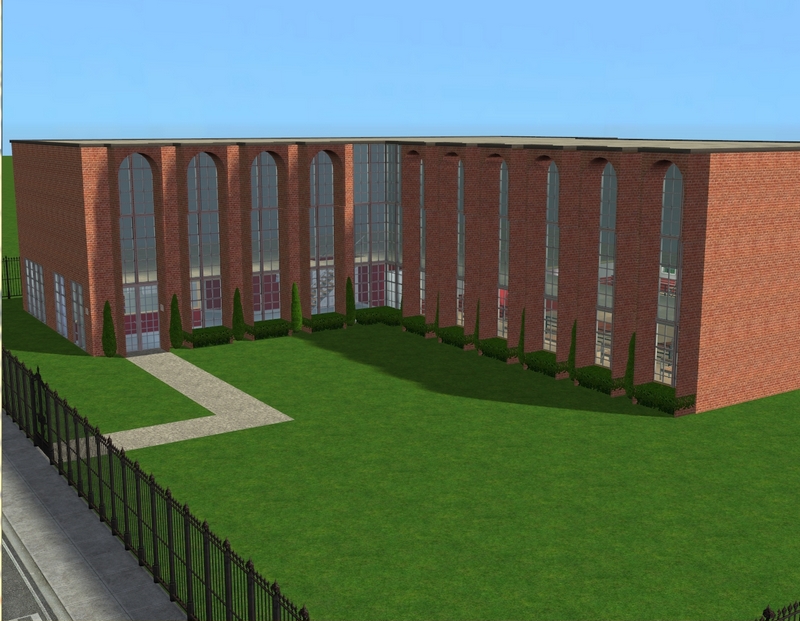 I haven't really done landscaping yet but this should show you the basic shell of the school.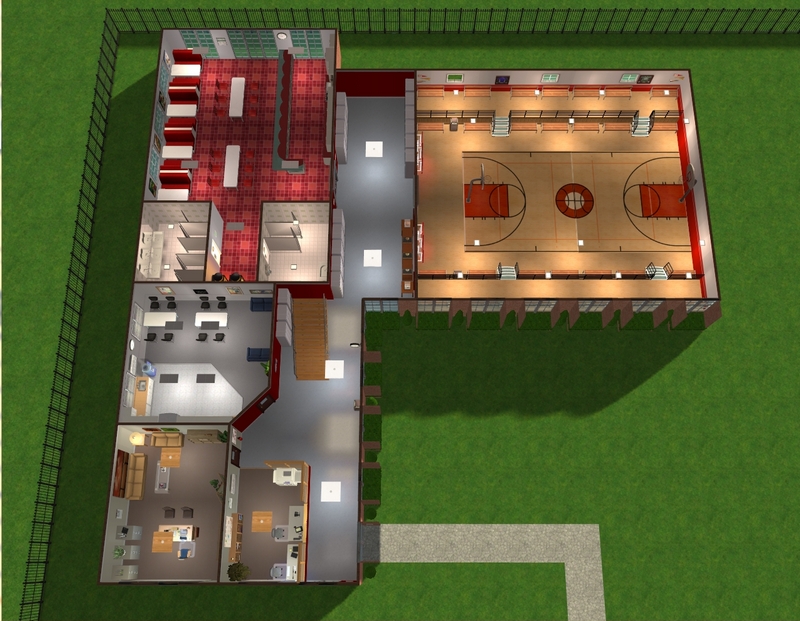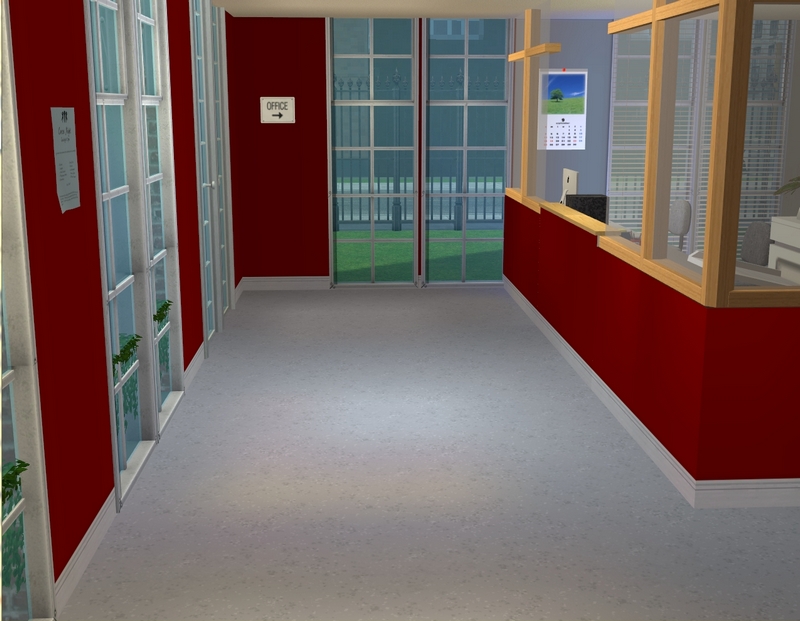 As you enter, the first thing you'll see is the admin area, where the school secretaries work.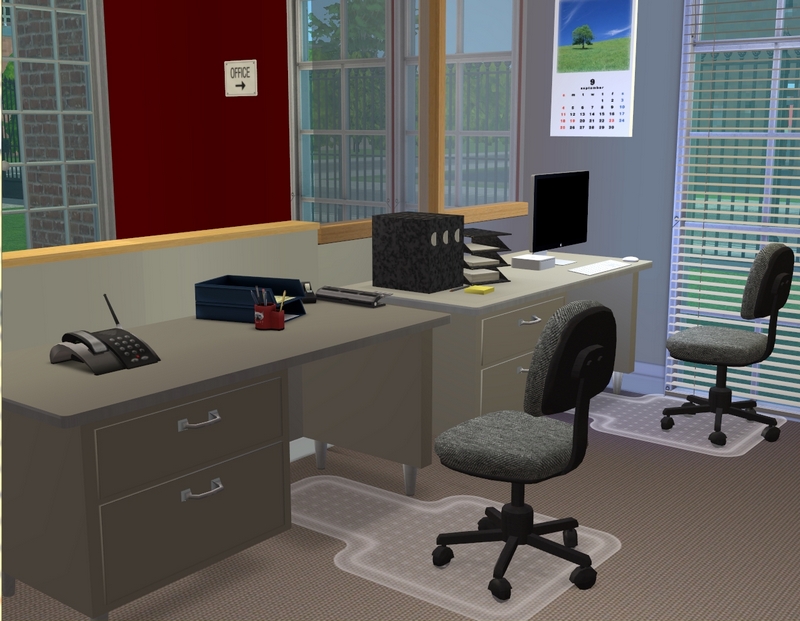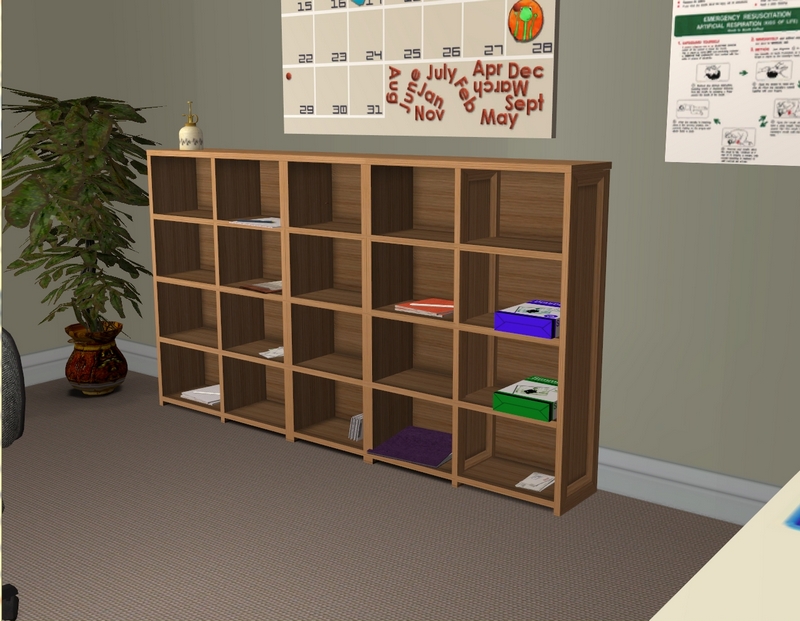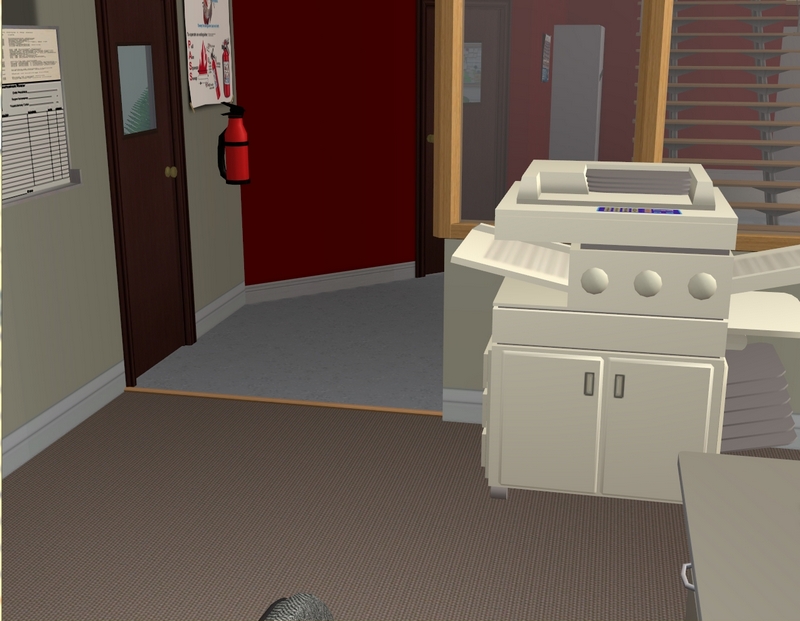 It's based loosely on the admin area of the school I work at.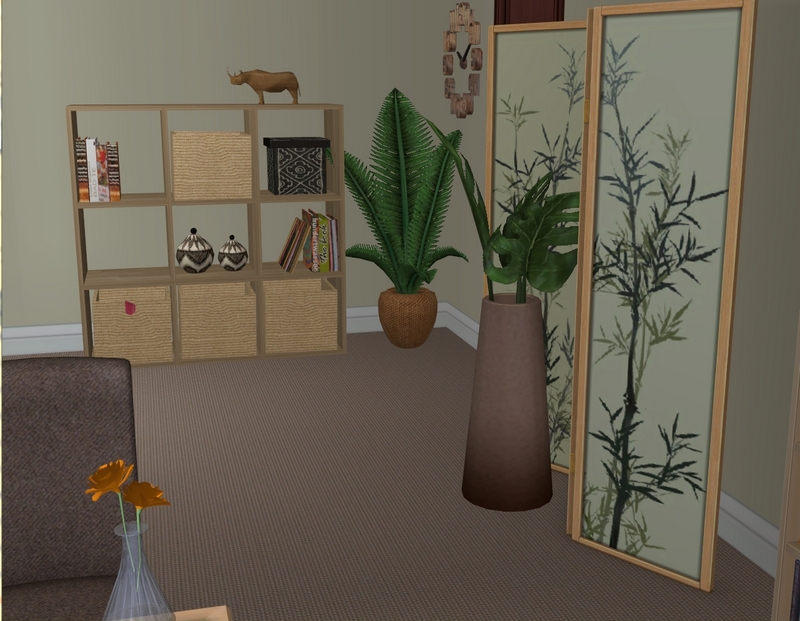 That door leads right into the principal's office.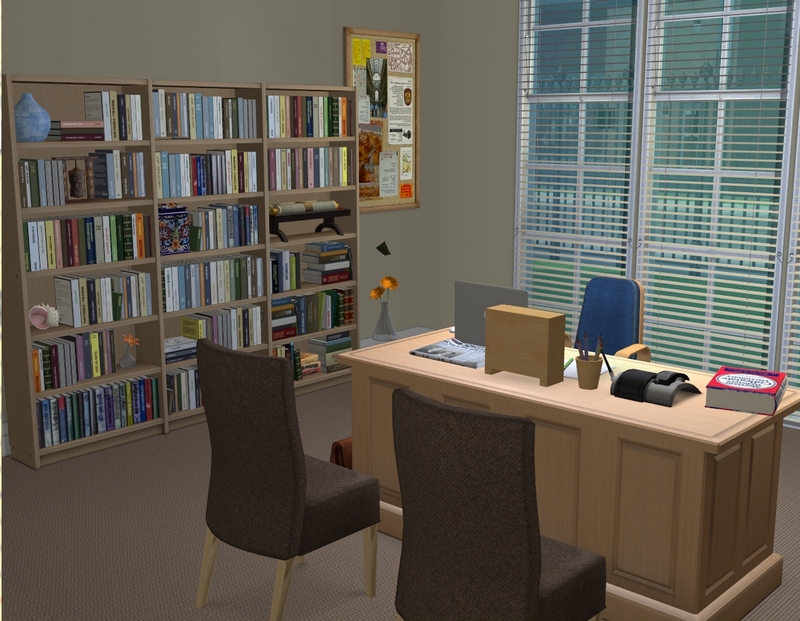 This is where Kendal will work. Sidenote but I just realised I still have not fixed that bloody floating vase!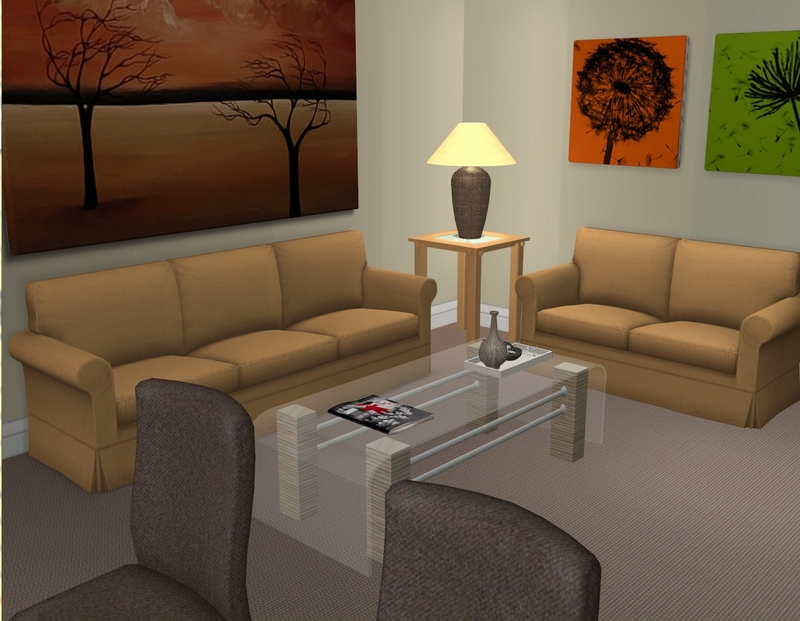 Kendal has the option of holding meetings and conferences on the comfy couches, as well as from behind her desk.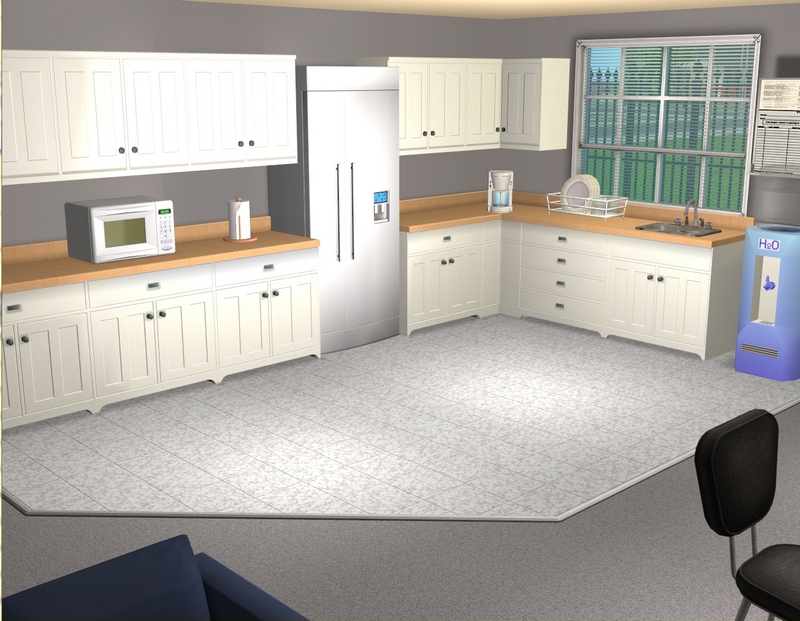 Next door to Kendal's office is the faculty lounge/staff room, where she can catch up with
the rest of the teachers.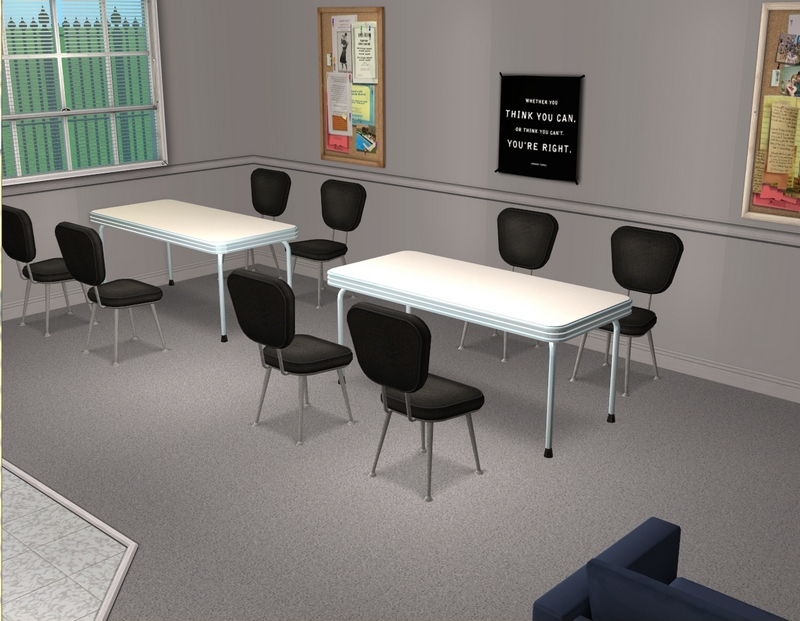 Assuming they're not on duty in the cafeteria, the teachers will eat their lunches here.


If they just want to chat or have a cup of coffee, they can sit on the couches rather than at the
tables.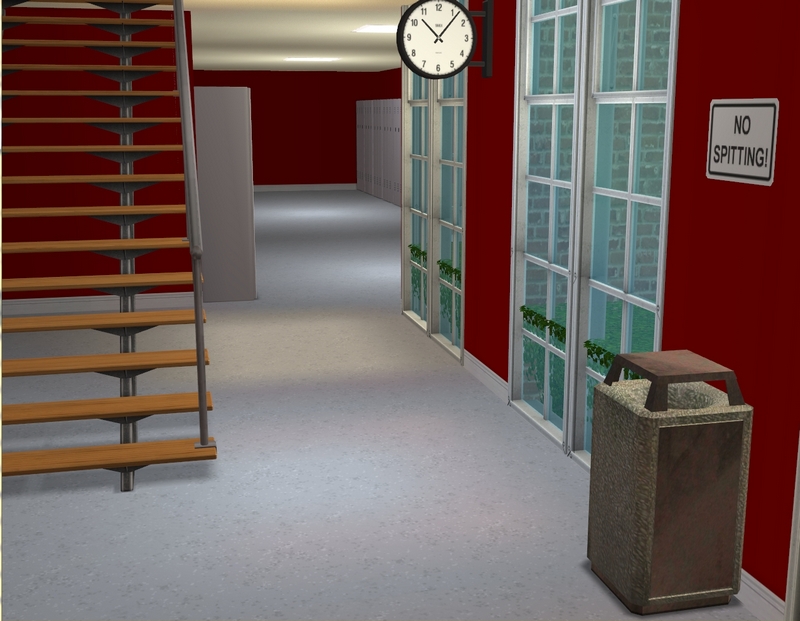 This hallway is just past the admin area and leads to the cafeteria and gym.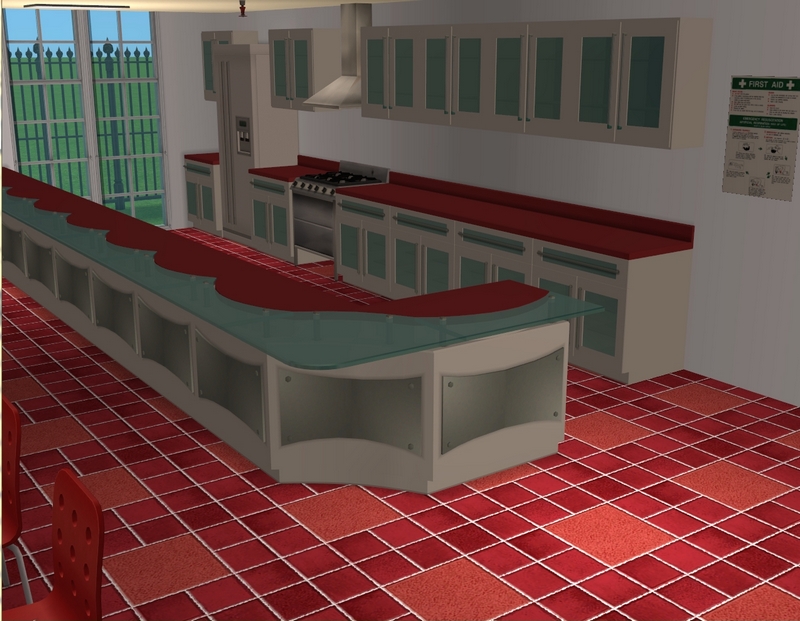 The kids need a place to eat too, of course, and they'll be in the cafeteria.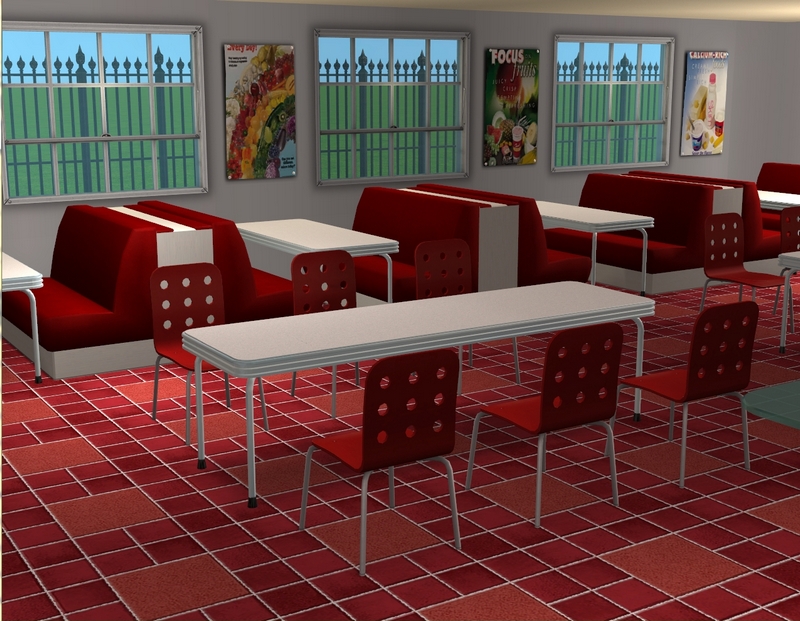 I'm still not sure about these tiles. I may change them.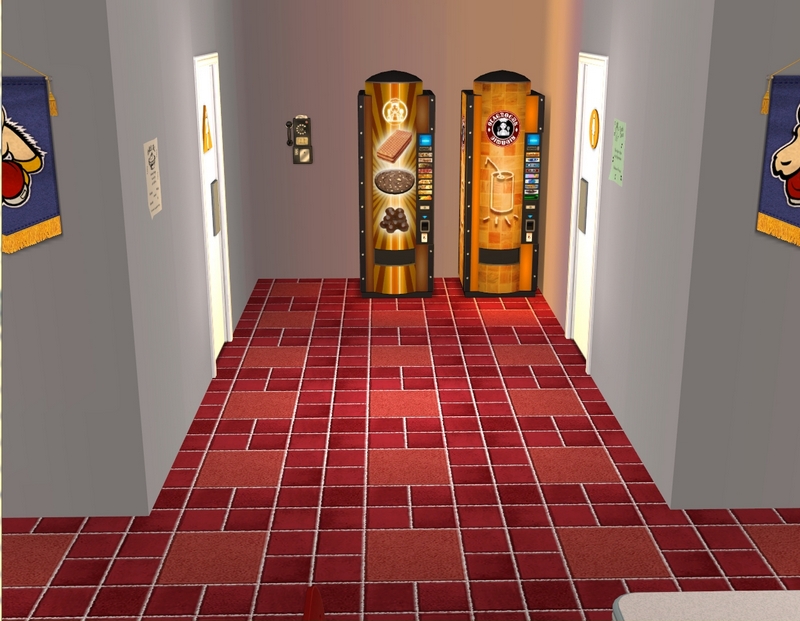 There are plenty of filling meals available for lunch but if students would rather eat junk, they
have that option too!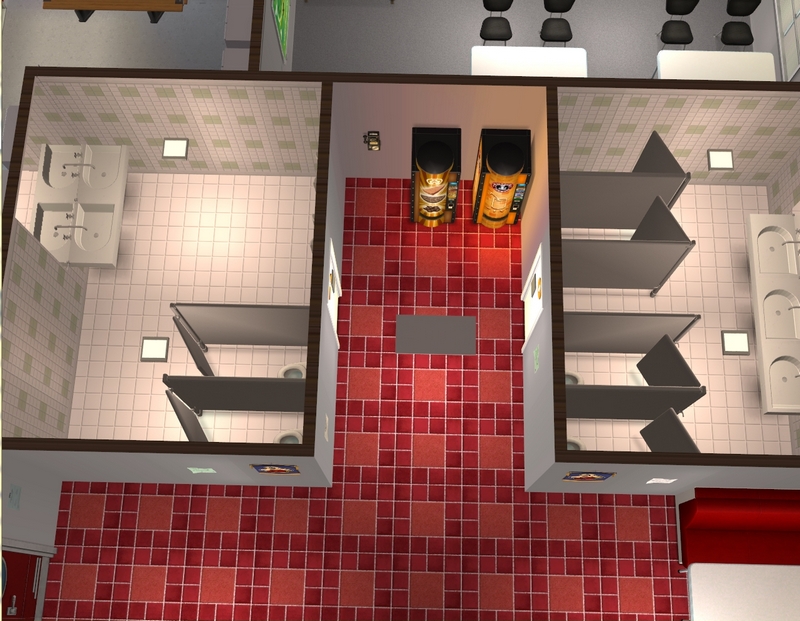 The toilets are also located in the cafeteria, though I will probably add another couple
somewhere else in the school too.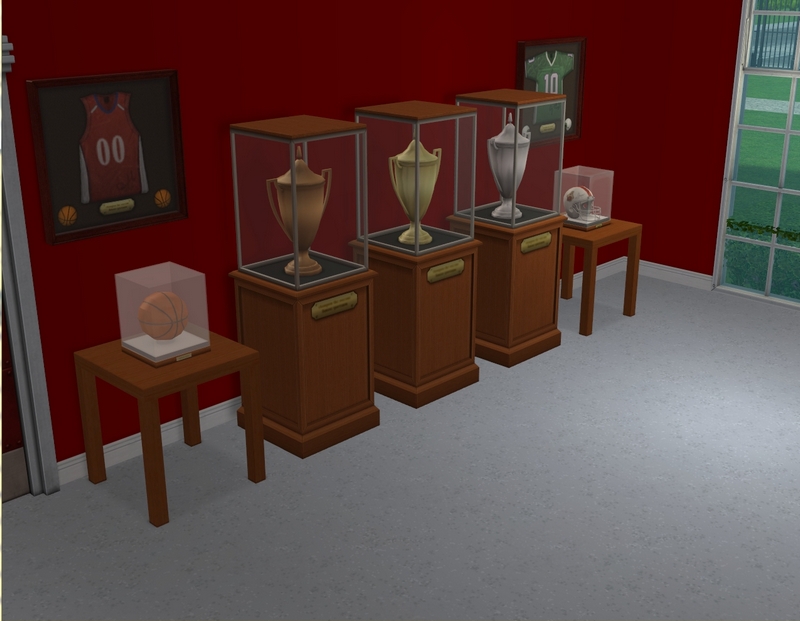 Back out to the hallway and outside the gym, there is a display of some of the sporting awards won
by Sullivan students.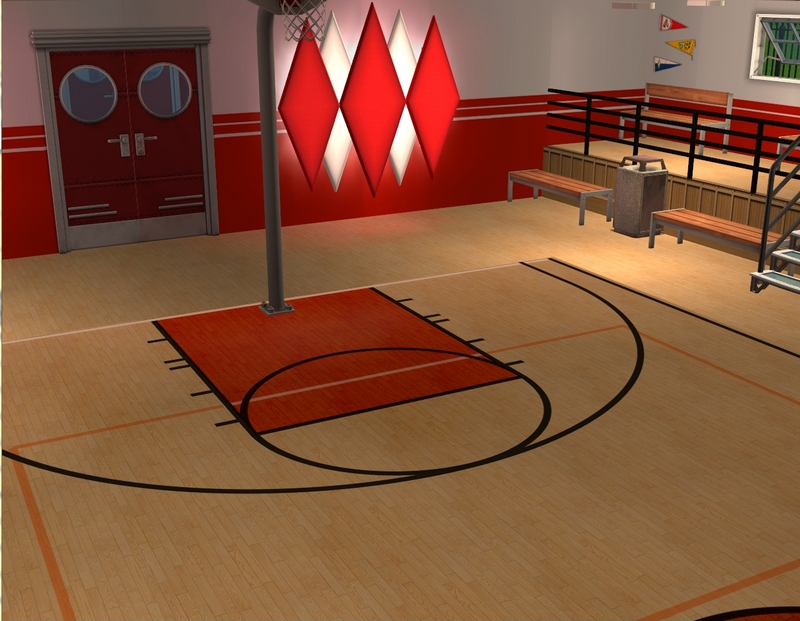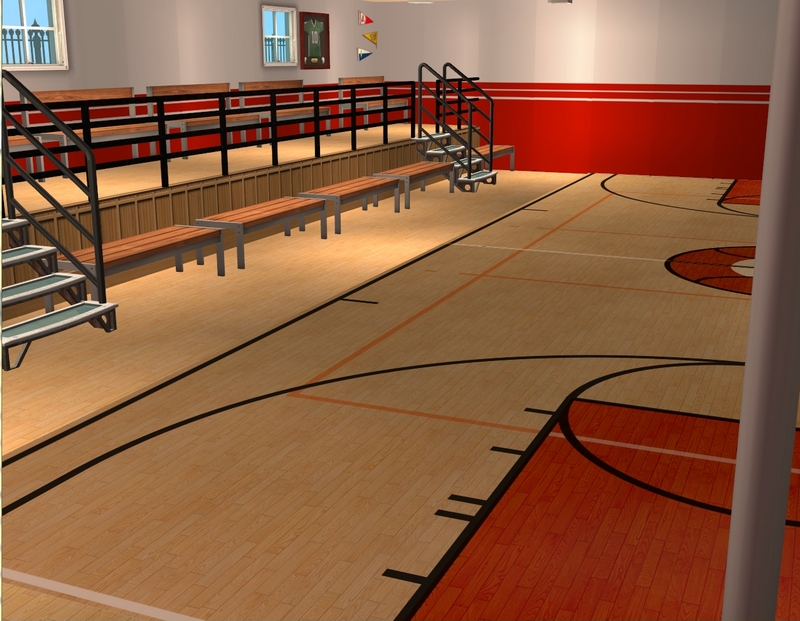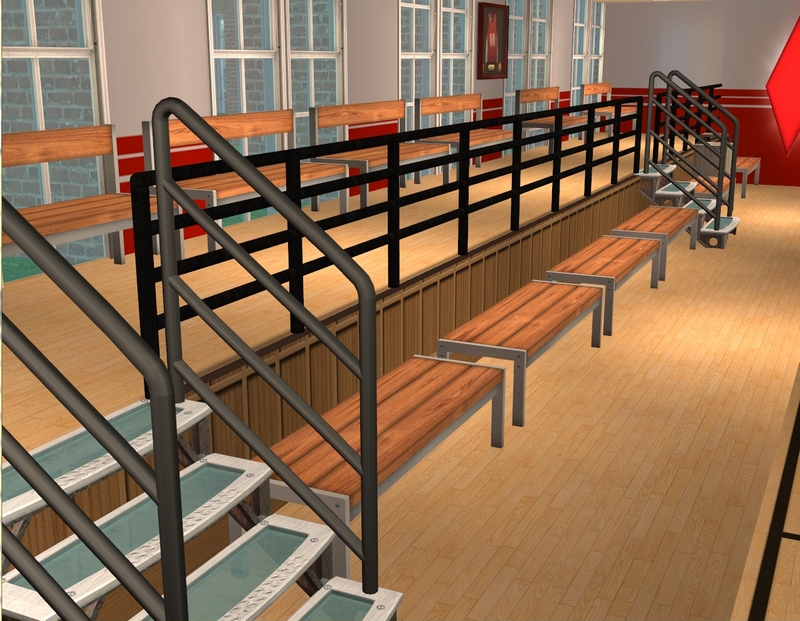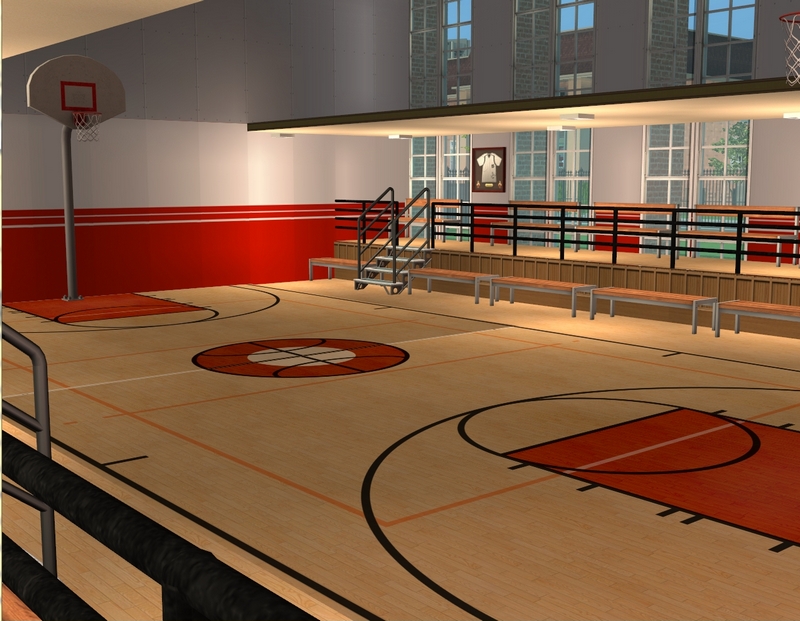 And then we have the actual gym! Don't mind the unpainted walls upstairs in the last picture. I
haven't done anything at all for the second storey but those will all be fixed up by the time I start using this lot.


Hope you enjoyed the tour!
Notes:
I'm still doing battle with Blogger's new editor. This looked fine in KompoZer and fine in the editor but the text is out of alignment in some places in the preview. Hopefully it will be fine in the published version but probably not.
These pictures are not clickable, unfortunately. Normally, you can click my pics to get to the full-size versions but I'm still trying to figure out how to have that feature and have pictures at a custom size with this new editor. S