Round 36: September 2044 (Spring)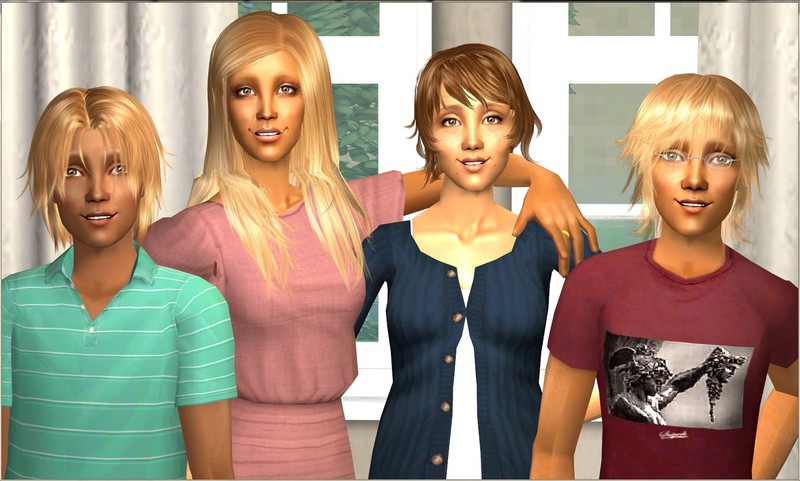 Narrated by Joanna Draper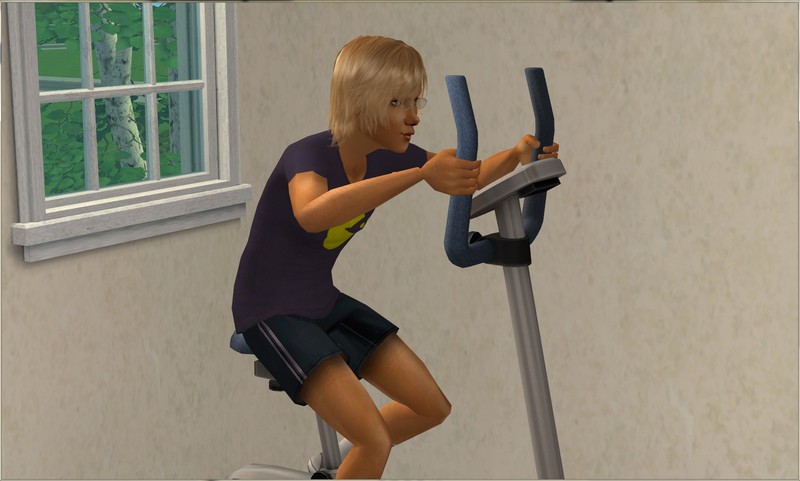 Now that Sylvia is away at college, Levi has converted her bedroom to a home gym.
He's told us it's the family gym and we're all welcome to use it but he's really the only one in the family who is at all inclined towards workouts. It's definitely Levi's room.
He's decided he wants to play soccer professionally when he gets older, so this is all preparation for that, as far as he's concerned.
I blame Rose's stepbrother Calvin for this. He played basketball professionally for years and now coaches. Levi thinks it's the coolest job possible and wants to do the same.
Every time Calvin comes over, Levi corners and interrogates him.
Rose and I aren't sure if it'll stick. He's not quite 12 yet, so he has a lot of time to change his mind.
I'm secretly hoping he does change his mind, or at least comes up with some kind of back-up plan if it doesn't work out. It's hardly the most stable career path in the world.
Will is quite different to Levi. I don't think his dreams will be quite as unrealistic but he does change his mind a lot.
Will might be a teacher like I used to be, or a journalist like Rose. He hasn't decided yet. He seems to have a new idea every day.
He was saying he wanted to join the police force a few months ago, so who knows?
Journalist and teacher, I can see. Cop? I can't imagine it.
I think he'd be happier doing something with a little less action than that though. You rarely see Will without his nose in a book.
Since starting high school, Will has buddied up with some other like-minded boys, like Ryan Moretti and his cousin Michael.
I'm glad he's got those kids to hang out with, because he and Levi often don't want to do the same things.
Fortunately, they still get along really well, so no worries about fighting or arguments breaking out.
We've been waiting to see that teenage moodiness emerge with either of the boys but so far, we're safe. We have enough of that with Sylvia at the moment.
Sylvia is at uni, studying literature and planning on going into acting and then hopefully writing/directing.
She writes all the time, to the point where her grades this year have been…less than spectacular.
She's in no danger of flunking out but her grades have been very average. I was honestly expecting her to fly through with straight As, like she did in high school.
I got on her back about it a little when she came to visit last weekend.
She wasn't especially receptive to my criticisms and told me I should mind my own business.
We're paying for her tuition, so her grades are very much my business!
I wasn't really getting anywhere with her, so Rose had a chat with her a bit later.
Sylvia was still annoyed at both of us but after much eye rolling, she did say she would try to focus on her classes more in the future.
I really hope so. I'm not sure how I'll react if she gets another semester of mediocre grades.
Title is from In Clouds by Kay Hanley.
I wouldn't always focus so heavily on careers for really young teens but Levi and Will both already have the want to get a job. It seemed fitting! Will's LTW is for Law Enforcement, which doesn't fit him at all. Levi's is for Gaming...which also doesn't fit him. So my career ideas for them are based on my careers criteria, adapted from Starr's original ideas.
People who started reading more recently may not know about Joanna's history. She maxed out her skills either as a teen or sometime in college and then ended up graduating early. She has very high expectations for Sylvia...and Sylvia's main wants at college have been to read and write novels! She's got a C average so far.