Round 36: October 2044 (Spring)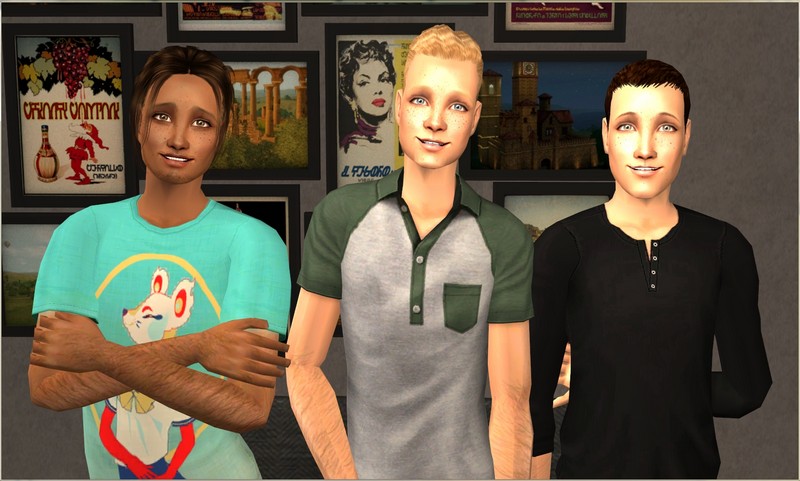 Narrated by Declan Romilly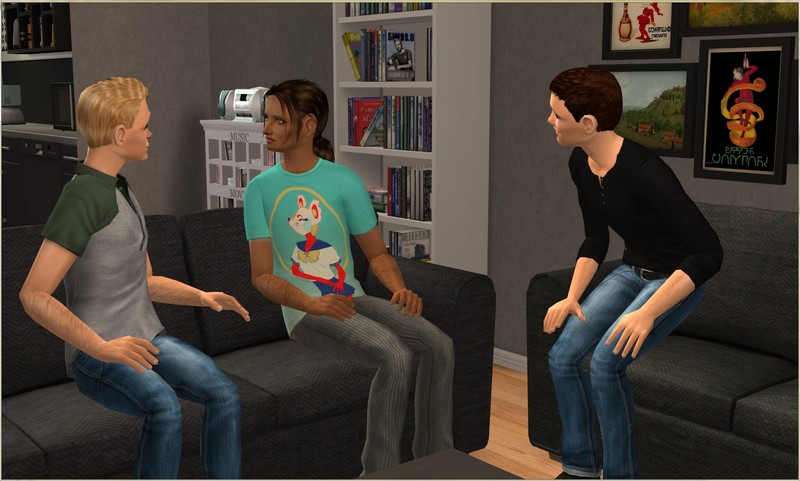 I'm living back in Exeter now, rooming with Xavier and Austin. Other than Austin being the messiest and laziest person I've ever lived with, it's all going pretty well.
I don't even mind Austin's slobbish tendencies that much, to be honest. They're mostly confined to his bedroom, where I never have to go anyway.
Poor Nora is the only other person who has to put up with Austin's bedroom.
She's sticking around though, so I guess it doesn't bother her too much.
I do a lot of the cleaning and Xavier takes care of the cooking. None of us are very good but Xavier is the only one of us who can manage more than cereal and sandwiches.
Austin would say he provides the entertainment, because Xavier and I are apparently lacking in that area!
Xavier and I are both still studying, so we'll often set up on the kitchen table and work together for a while.
I'm almost done with my studies - this is my last semester - but Xavier has two more years of law school left.
I think I might actually miss it when I'm finished. Many would probably call me crazy but I've really enjoyed studying.
Xavier isn't quite as enthusiastic. It's a means to an end for him, whereas I could see myself going back and doing another degree for fun one day.
Austin didn't go to uni at all but he makes more money than either Xavier or I do.
While we were studying, he was establishing himself as a photographer. He's not top of his field or anything but he does all right.
Meanwhile, Xavier and I aren't quite in our dream jobs. Xavier is in law, at least, though only as a paralegal right now.
I'm working from home, getting paid to write blog posts for a few sites. It doesn't pay very well at all but I can set my own hours. It's convenient for now, if nothing else.
I'm looking around for a new job though, hopefully at an architecture firm willing to take me on as soon as I graduate.
Xavier's got the job part covered, as the firm he's working for now will almost definitely keep him on.
But he hasn't dated anyone since he broke up with his college girlfriend, Ashlee, and he's admitted that he'd like to get back out there.
Austin keeps trying to drag him out to bars but I don't think Xavier will ever meet anyone that way. He's just too shy to actually approach anybody.
He doesn't want to be set up, not that I even know anyone who's single.
One of the best things about being back in Exeter is being so close by to Jessica again. She's right across the street.
We had a year where we couldn't see each other nearly so often, while I was finishing my undergrad at Suffolk. Seeing each other every day, sometimes even a couple of times a day, is still a bit of a novelty.
If Jessica's working around here, she sometimes stops by here for lunch. It's nice to take a break from studying or writing and hang out with her for a bit.
Jessica works in catering, so she's often at a new place every day, though most end up pretty nearby.
Sometimes she brings leftovers from work, which are always very welcome!
Caitlin is graduating soon and I've been on her back about nailing down a place to live.
She wants to live in Exeter but she's got this idea of doing the roomie thing with a group of four. The kinds of places in their price range that will accommodate that many are few and far between.
Caitlin is not a worrier though and is sure everything will work out fine.
She's been more interested in talking about Mitchell, the new guy she's dating.
I already know Mitchell, as he's Austin's brother and was only a couple of years ahead of us at school. I also remember Caitlin having a little crush on him back then.
And Mitchell lives just next door now, with his roommates, so I see him around quite a lot.
They've only been dating a few weeks but Caitlin seems pretty happy with how things are going, so that's good enough for me.
I'm on strict orders not to say anything to Mum or Dad yet. Once Dad finds out, he'll want Caitlin to bring Mitchell around and she's not quite ready for that yet.
Notes:
Title is from Nuclear by Ryan Adams.
Nora is also a slob, so she probably doesn't mind Austin's room! Also, it's really hard to make a tiny room messy (unlike real life, where it's spectacularly easy). The only reason Austin can still get into his bed on both sides is because I use Inaccessible Beds!
Okay, so I discovered a new ACR interaction that I've never seen or heard anyone else talk about. Austin and Declan both have girlfriends, so a couple of times this session, they'd get the woohoo icon in their queue and then I'd notice their girlfriends arriving for a "Booty Call". Nothing unusual there. At one point, I noticed Xavier had that same woohoo icon in his queue. I was confused as to who he'd be booty calling but when I moused over it, it didn't say "Booty Call", it said "Socialize". Anyone seen this before?
I've just realised that Mitchell and Declan look like they could be brothers! Ha! Must be a tad weird for Caitlin. ;)
The last part of this was very annoying to take pics of. For some reason, I cannot have Declan interact with Mitchell while I'm playing Declan's apartment. If I'm in Mitchell's apartment and I take control of Declan, it's fine. If they're both on another lot, they're fine. Everyone else can interact with Mitchell with no issues. So I had meant to have a few more but didn't. But it's Mitchell's birthday next month, so I might choose him as one of the sims to get a mini-update.