I've had Hubris Games (named after Hubris Comics, from the Fallout series) sitting around my hood for more than six months now. I started it, went full bore for a while and then lost steam for months. Last night, I had a sudden flash of motivation and decided to finish it.
I'm intending this as a career lot for both the Gaming and the Game Development careers, so both Troy and Elspeth will work here. It's inspired by the Life Invader offices in GTA5, as well as various photos I've seen of Facebook and Google offices over the world. I still want to add/fix up a bit of the deco and I may turn the roof into *something* but for all intents and purposes, it's done.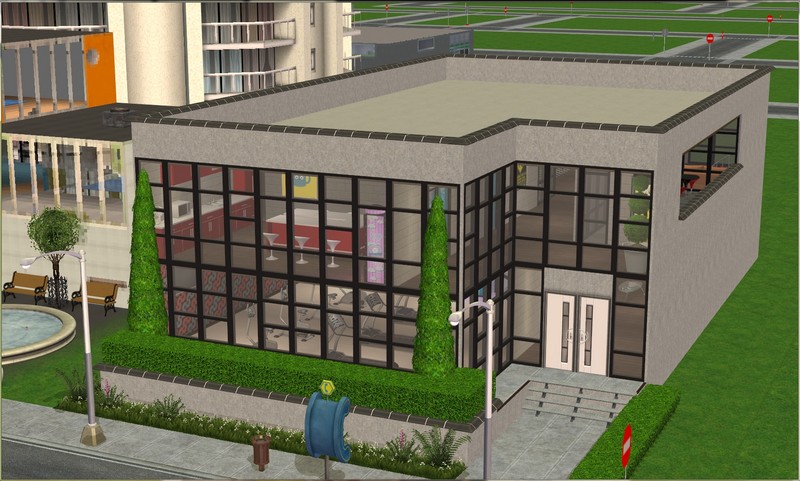 So here is the exterior. It was originally three storeys but I brought it down to two, because having all that space to fill was part of what made me lose steam with it to begin with.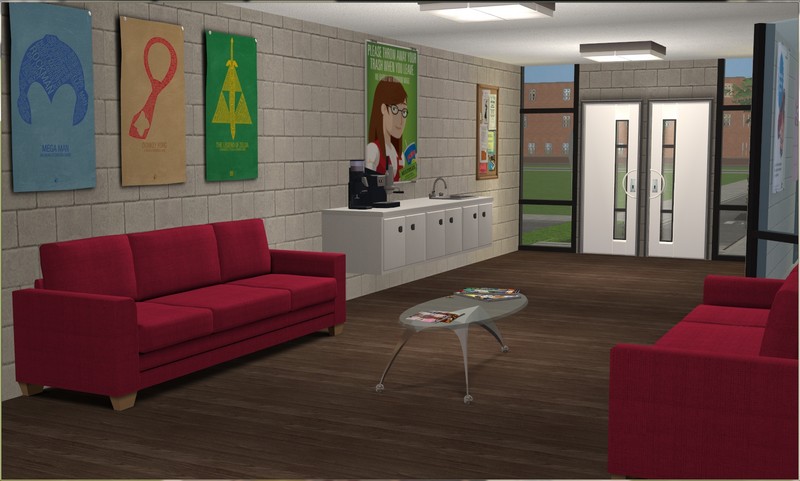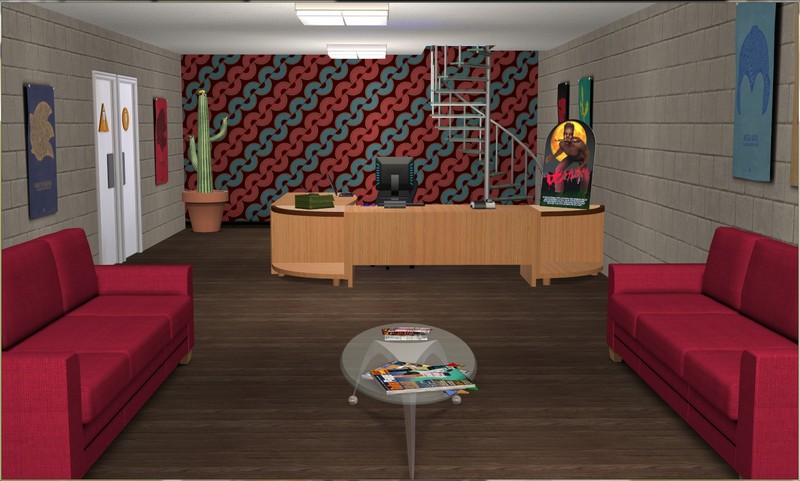 Reception area, with lounge.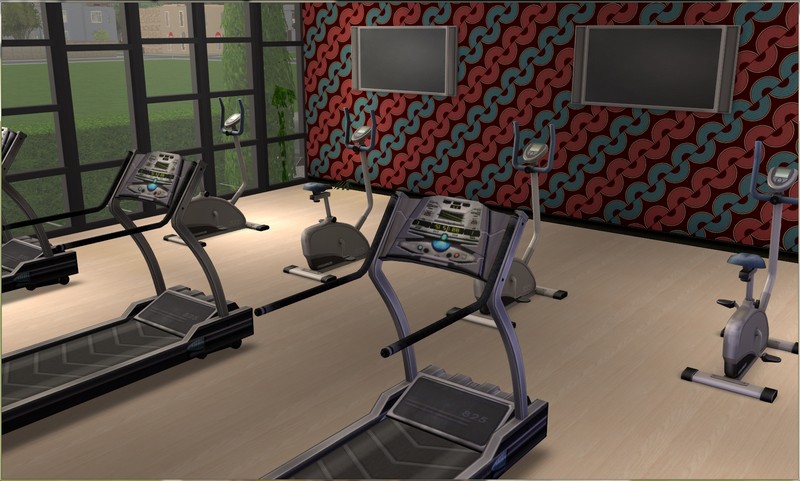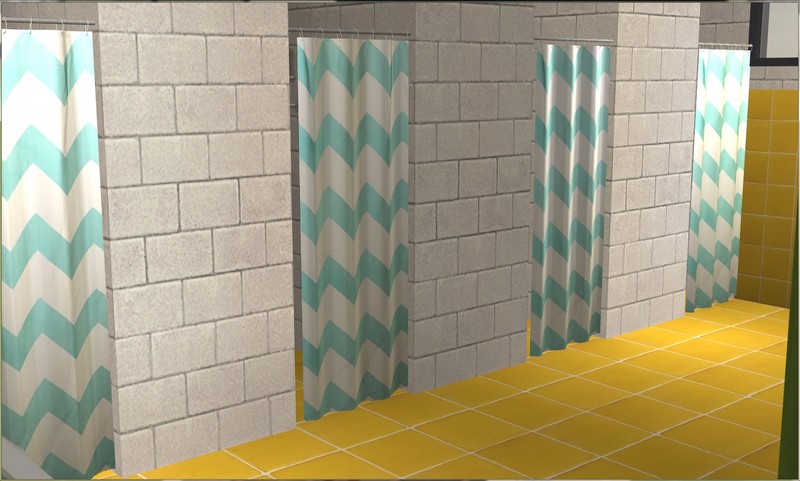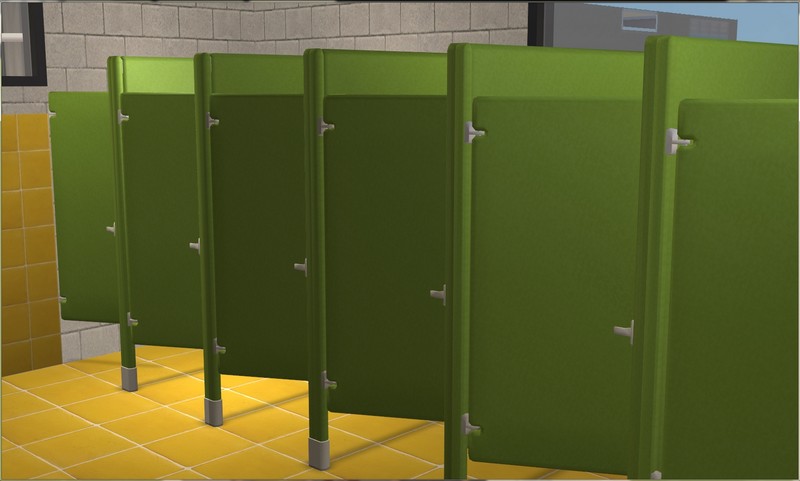 Employee gym and locker room.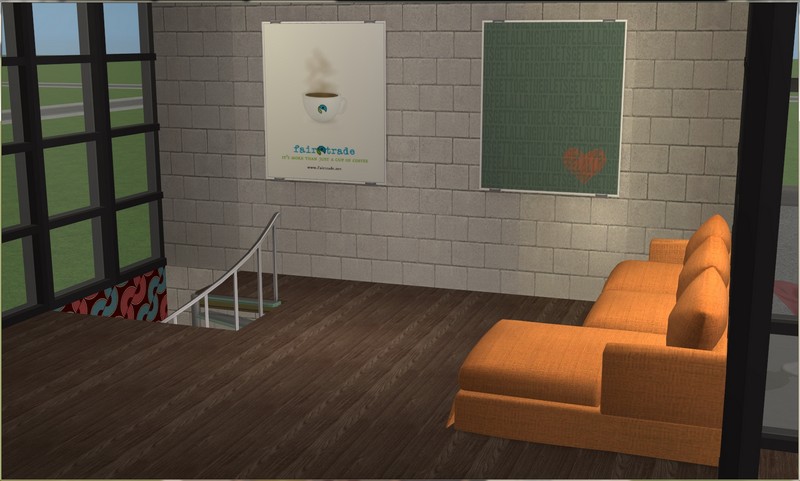 Another little lounge area.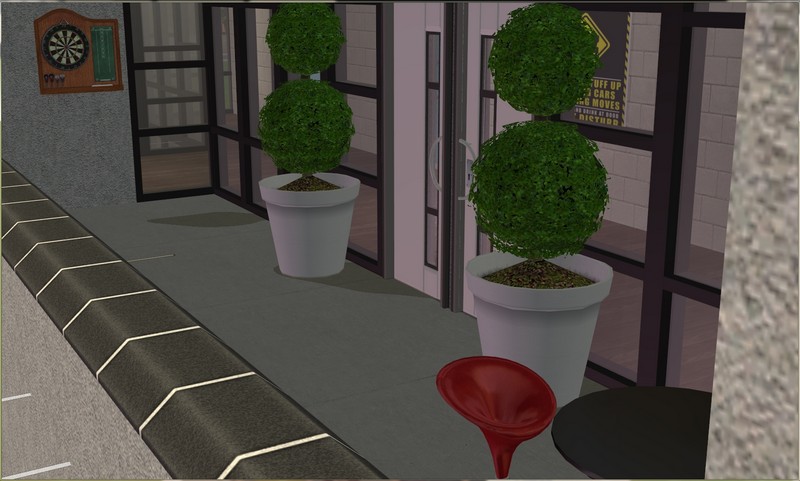 Balcony, where employees can enjoy a coffee, snack or play some darts.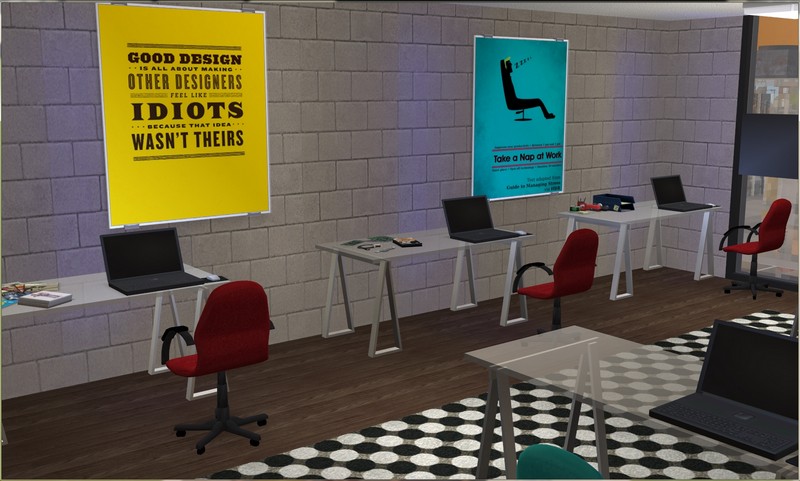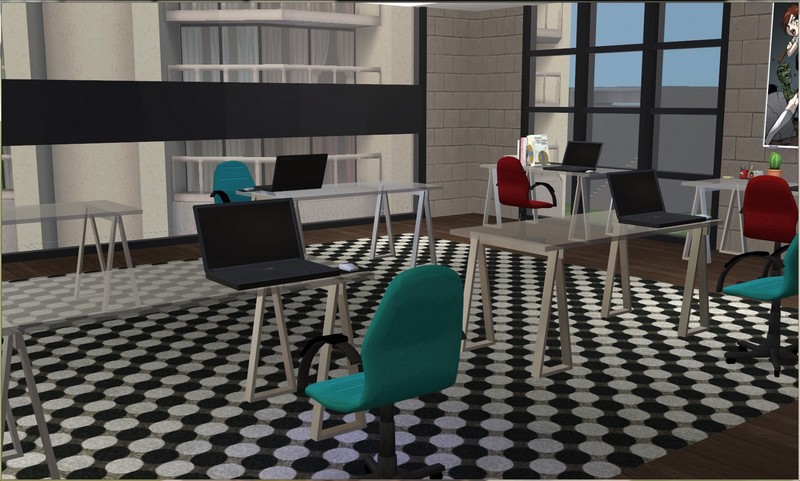 The actual office part. I was going to have a separate office for the boss (who doesn't actually exist in my game anyway, as Elspeth and Troy are both pretty low-level) but I decided to make it all open plan. Hubris Games is a modern company. It would be a nightmare for me but hey, I don't have to work there!
This is one of the rooms I want to add some deco too. I may add some blinds. But I also feel like I need some cool stuff hanging from the ceiling. I'm just not sure what yet. Suggestions welcome!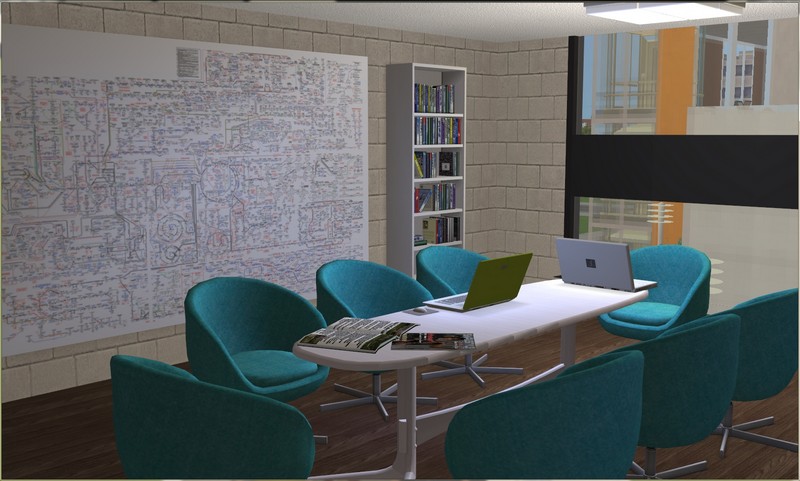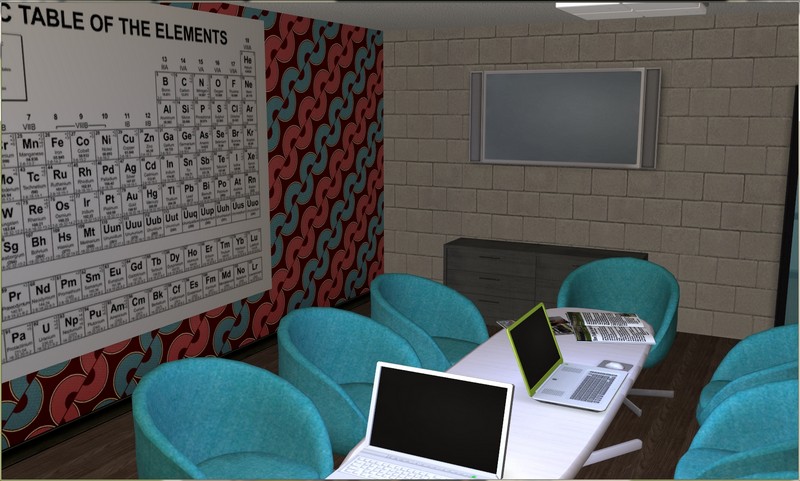 The conference room. This is a place where I need to fix up the deco. The periodic table of the elements is obviously not ideal! The board on the other side can stay for now, because the writing is too small for me to read anyway. ;) I'm on the lookout for more appropriate recolours of 2 Dogs and an Olive to use in its place.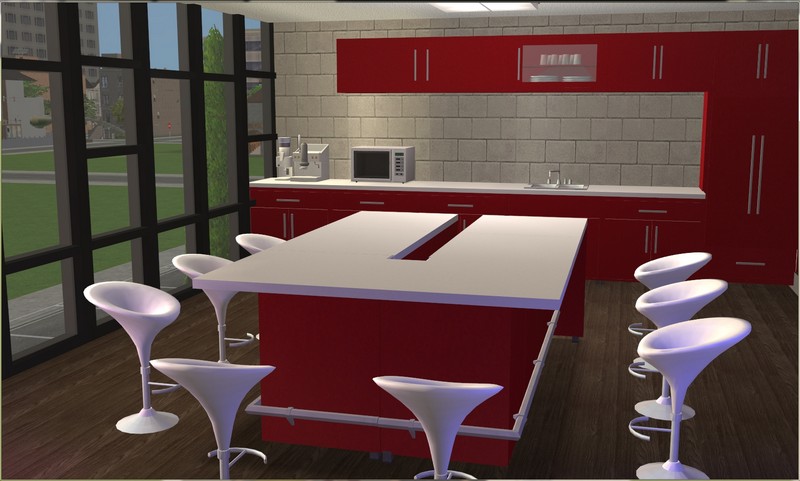 And finally, the kitchen. I had completely neglected to add it until the last minute but I like how it came out, plain as it is.
Hope to have a story update out for you soon. :)