Round 36: February 2044 (Summer)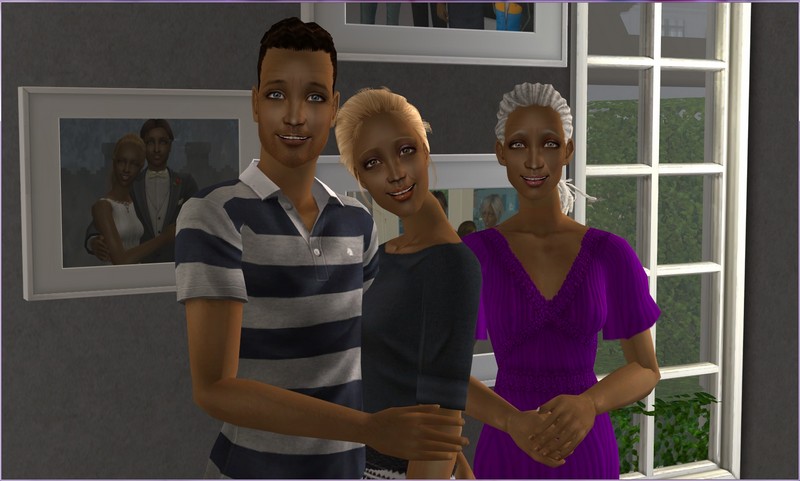 Narrated by Zaria Royce-Nihill
Max and I loved our trip to Cape Elizabeth so much a couple of years back that we bought a house there!
We haven't yet had a chance to stay there since we flew out to decorate but we cannot wait to go back.
Initially, we'd been looking at a bigger place, so that Mum could stay with us when we went up but she told us not to worry.
At 80-something, she doesn't expect she'll want to wander too far from home any more. Our last trip a couple of years ago was very draining for her, as much as she enjoyed it.
So our vacation home is just a small one bedroom and we love it.
Max was a bit dubious about the tiny kitchen but I talked him around. If the kitchen was huge, I'd probably never get him out of there! He cooks enough at home and at work; he doesn't need to go crazy with it on vacation as well!
We're too busy to think about vacations right now anyway. For Max, it's the usual stuff at Front Page.
Summer is always an especially busy time at Front Page, so they've all been run off their feet down there of late.
Max always tries to put a few new additions on the menu each season, so he has been hard at work creating those as well.
I'm busy with a few of my own projects. There's an election next year and I want to get everything in order before my term is over.
I also wanted to invite more businesses to set up shop in Sullivan and I think we did that too. There are a lot more things to do and places to go around here than there were when I took office.
That goal is one that never really ended though and I'm still finishing up deals with a few companies. The biggest one is the game development company, Hubris Games, are moving their main office to Sullivan.
They've always had a small office here but having the big one here is a big coup for us.
Josh's girlfriend, Elspeth, works for Hubris and she's pretty excited to move into her new office.
Their current office is tiny and they're all working on top of each other.
I thought maybe they would buy a house but they don't seem to be in a rush to do that. They're happy in the apartment and have said it's plenty big enough for them for the foreseeable future.
Never having lived in an apartment, apart from when I was too young to remember much, it seems like conditions would be very cramped, especially if they plan to add kids to the mix.
But Josh and Elspeth's place is one of the biggest apartments I've seen, so they probably will be fine there for a while yet.
They've been together since college and I've not heard either of them mentioning marriage but I'm not planning on asking.
Max and I are hardly ones to talk about that topic. We'd been together 20 years by the time we actually got around to getting married.
We just didn't feel a strong drive to get married until then. If Josh and Elspeth end up feeling the same way, it's not going to upset me at all.
I'm not fussed if she says anything to Josh but I really don't want her to bug Jessica.
I'm hoping Jessica waits a few more years before she starts thinking about marriage.
She and Declan aren't even living together yet though, so I think marriage might still be a way away.
The pair of them are very focused on their careers right now anyway.
Whenever they come over, she and Max start talking shop. It gets a little boring for the rest of us, as you can imagine.
Jessica is still pretty low down on the ladder at her catering company and she can't wait to one day to have the kind of freedom Max does.
She'll have to wait a while for that though, as Max is nowhere near ready to retire and pass down the cafe.
Declan is about to begin the second year of his Master's program and is working from home as a blogger.
I've never visited the blog but it's a sci-fi review and discussion blog. It doesn't pay very well but it's something not too taxing that he can do while he's studying and he can set his own hours.
It's a fun thing for him but he's keen to start working in his chosen field. He just wasn't as successful as Jessica in getting a job on the lower rungs.
He's determined to walk right into a job in architecture the second he finishes his Master's next year.
Regardless of what happens on the job front, Jessica has the idea of taking him away for a few days to relax once he's finished with his studies.
I'm going to talk about it with Max but I would love to have them stay at our new holiday house when they go. I know they'd both appreciate it and it'd be nice to be able to take some expense away from the trip for them.
Title is from Pieces of What by MGMT.
I was about to write that Zaria had never lived in an apartment and then I remembered she was born in one. It was teeny, because Kit and Leo were so poor back then. I really struggled getting them to teach her to walk, because there was so little room to do it. Josh and Elspeth's place would have been like a mansion to them.
It's super hard to keep Kit's aspiration up right now. Her two major wants are "Relative Gets Engaged" and "Relative Gets Married". Occasionally, she also rolls the want for a grandchild. Considering her youngest daughter is 47, that's not going to happen. Her other wants are all piddly little things that don't give much of a boost. So Josh is going to have to get moving for his grandma's sake, lol. 😉
Jessica has the want to go on an island vacation. I wish I could remember if she had that want before her parents bought a house there! But I will let her and Declan visit sometime. I wish there was an easy way to lend it to them but the only way I can think to do it is to have Zaria/Max go and then teleport Jessica and Declan in (yes, I know about inviting them as guests - that doesn't give you a full range of interactions, even if you make them selectable). It won't fulfill the want but I'll consider it fulfilled anyway.