I wanted to get another story update out this weekend but then I realised that a) this weekend was Christmas and I wouldn't get the time and b) a lot of you would probably be busy as well! So instead, I've got this lot tour for you today and another coming up hopefully in a few days.
As those of you who are caught up would know, Daniel and Susannah got married recently. They're keen to have a baby but for that, they needed more space. I found this house for them and then proceeded to spend basically all their money decorating it. They have just $313 left!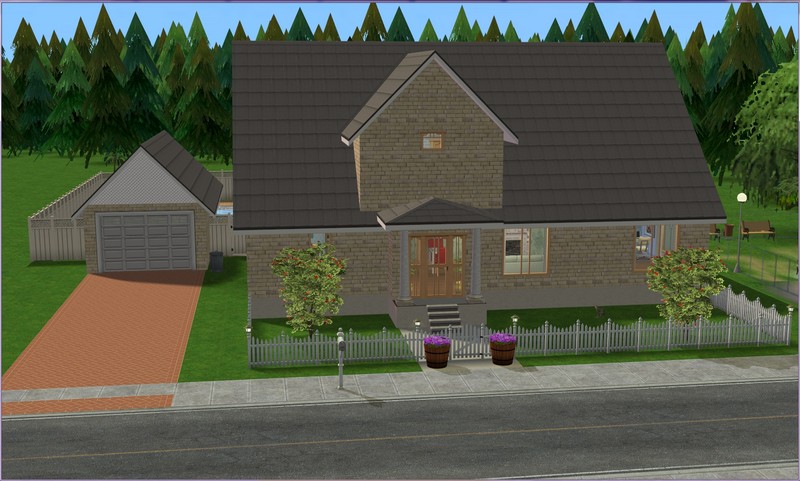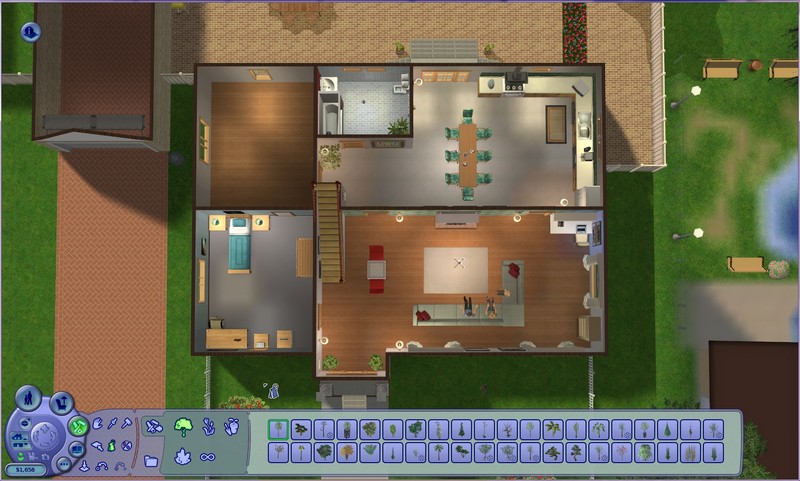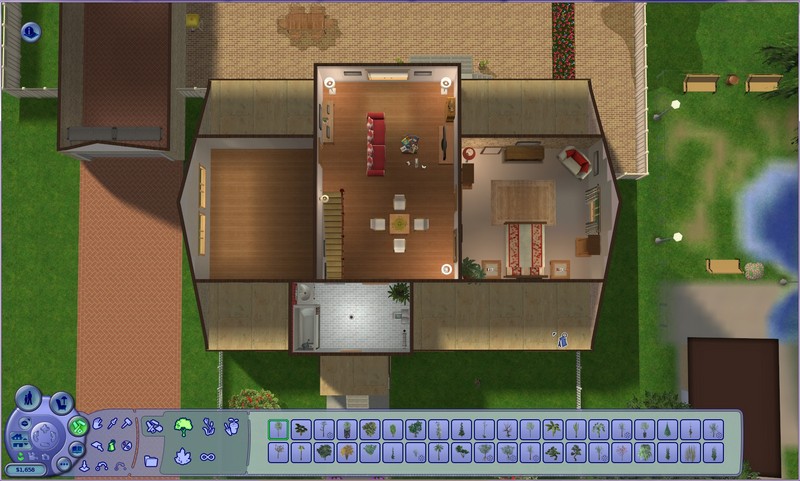 Excuse the visible build catalog! This is the last time you'll see it. Please note the empty bedrooms - can't wait to fill those with babies!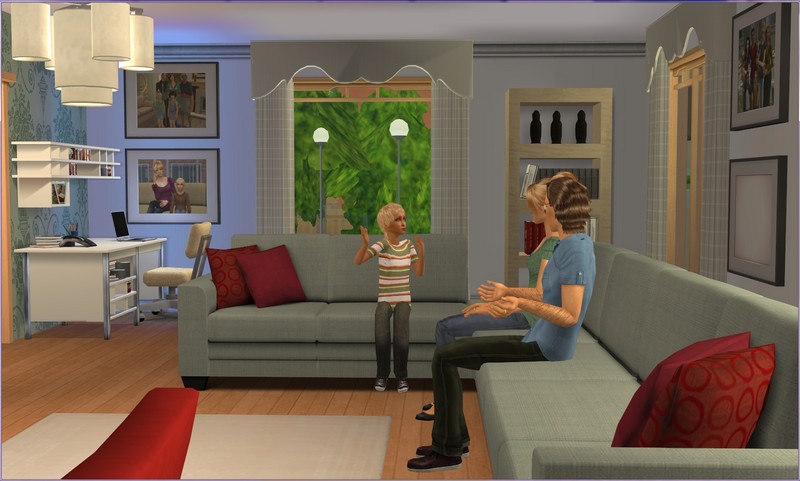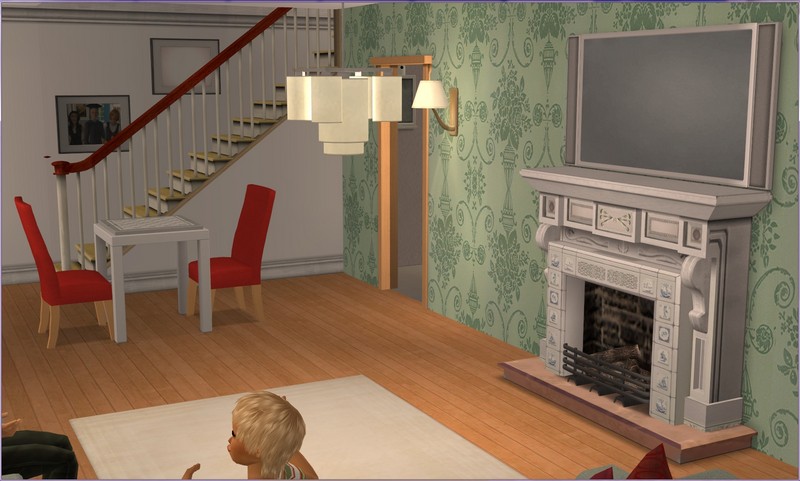 I'm trying to continue my more recent thing of bringing some furniture from the old place to the new one. So they have the same couch, as well as some other bits and pieces throughout the house.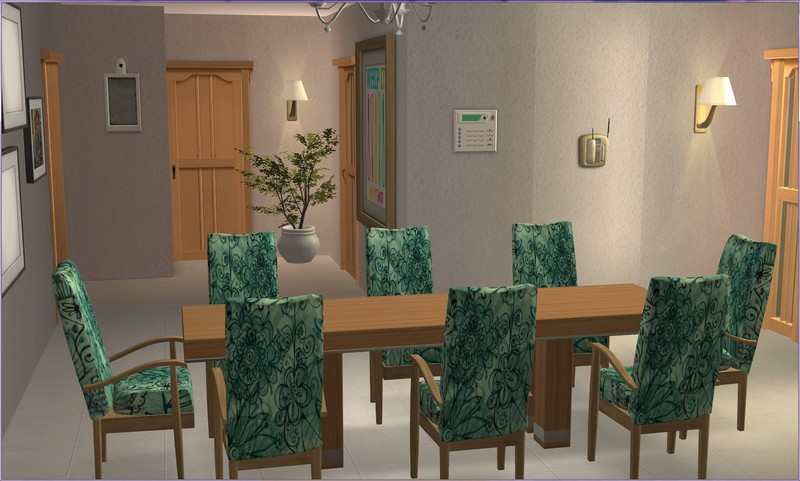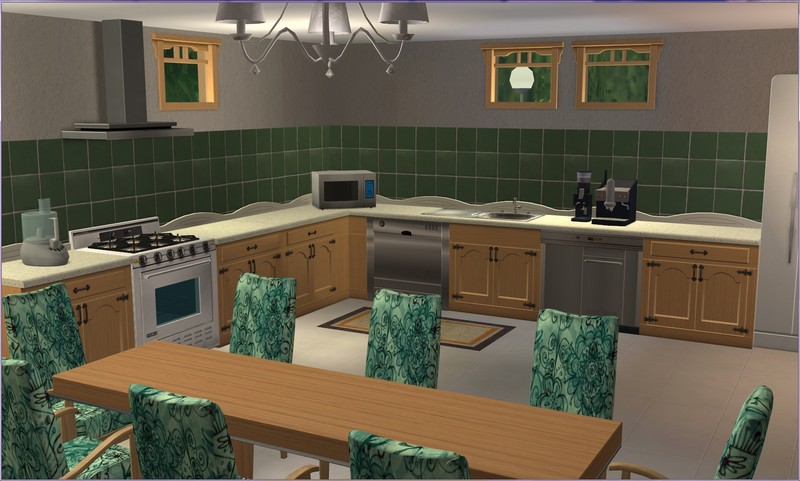 Susannah, being a chef, is very excited about the massive kitchen! Her last one was pretty small.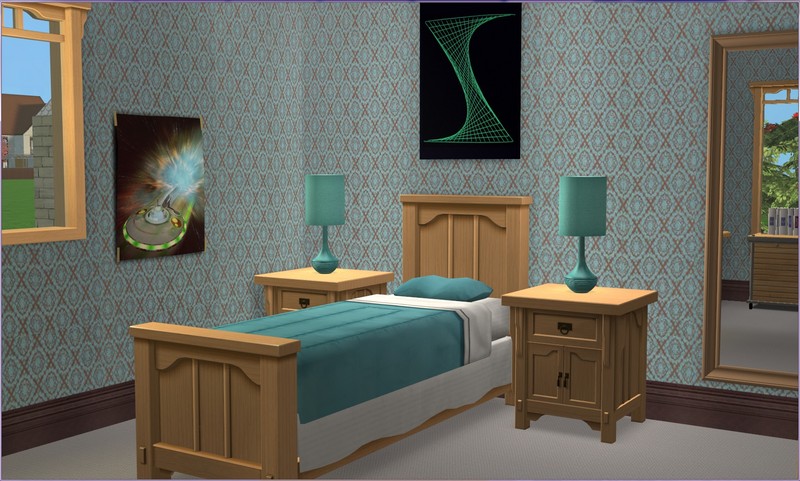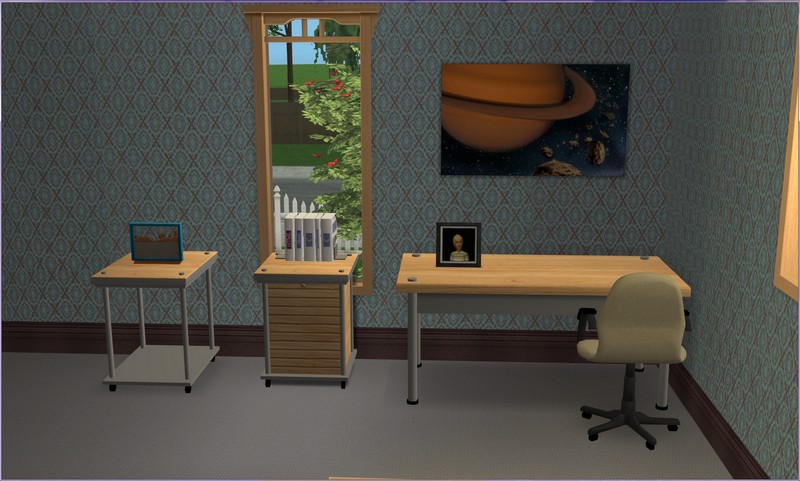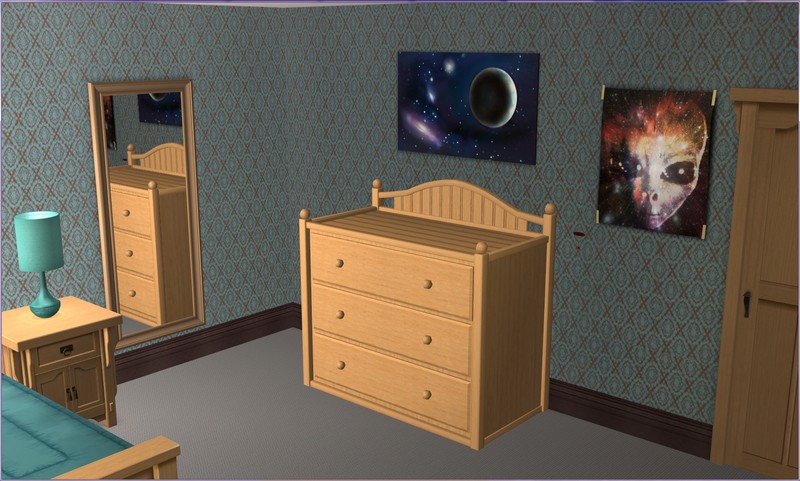 Zac's bedroom.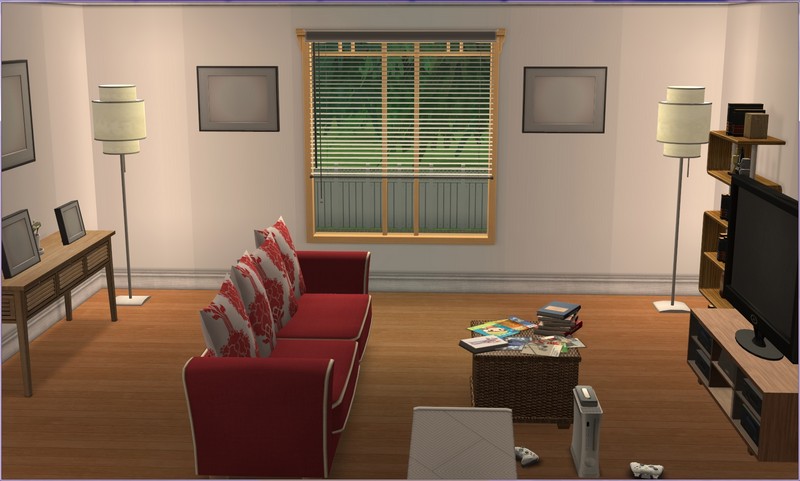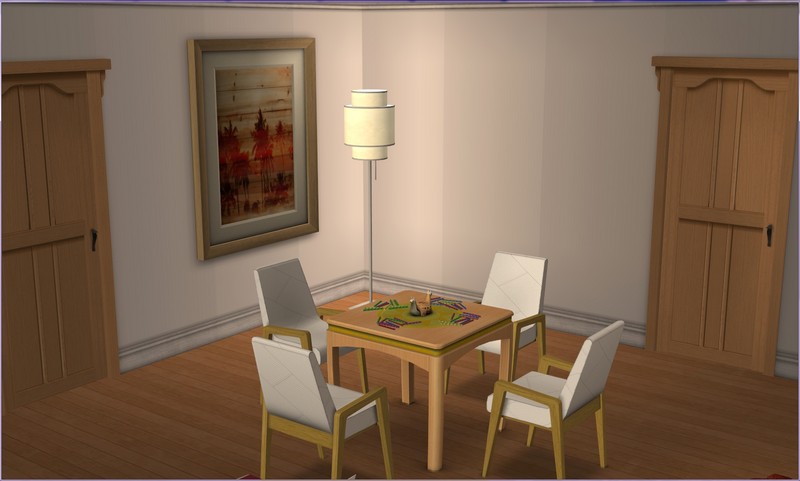 The upstairs hallway/landing/whatever you want to call it was already decorated as a second living space, so I just went with it and filled in my own stuff.
Don't mind the empty frames, by the way! I haven't done their wedding pics yet!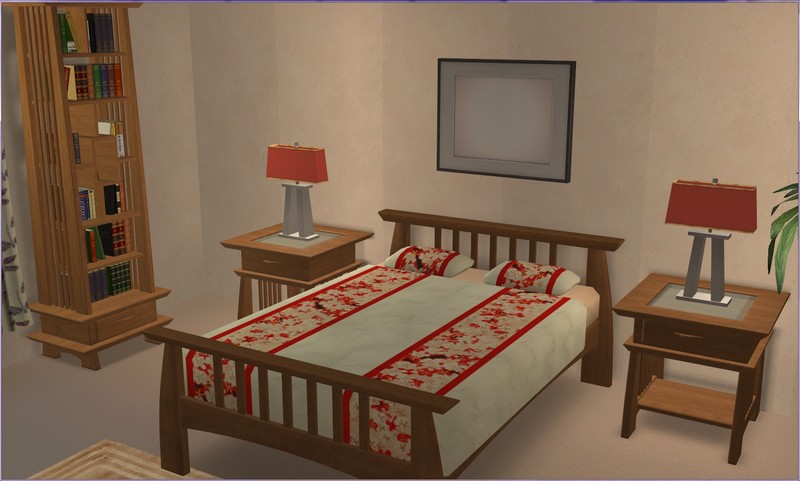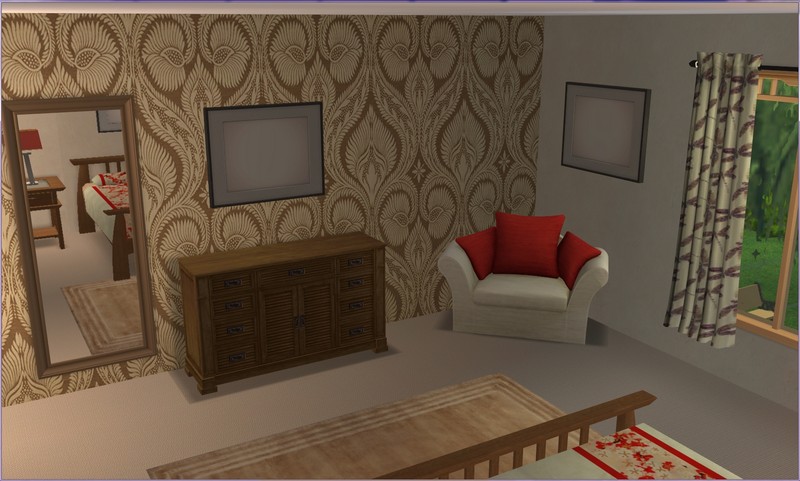 Susannah and Daniel's bedroom. I think I'm still working on loving the pattern clashing going on here! But I do like it and don't think I'll change it.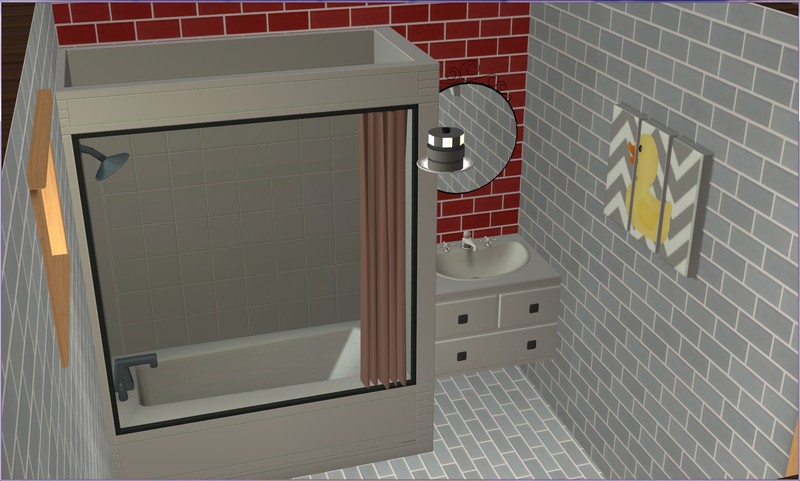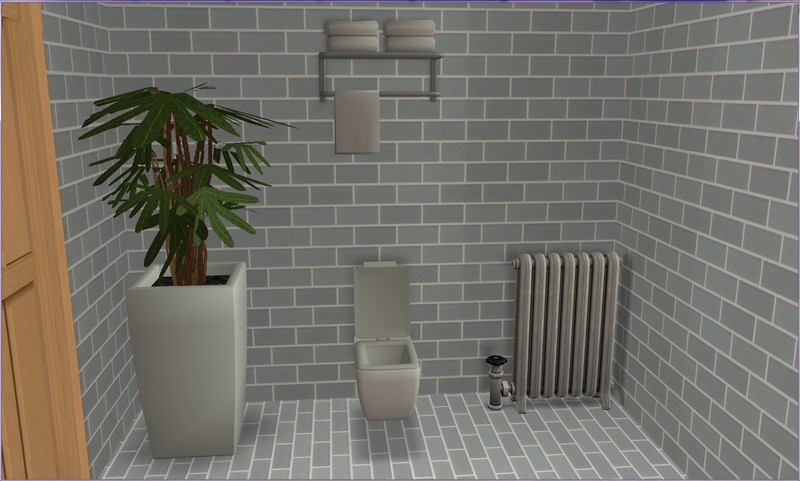 The bathrooms are roughly identical but here's one of them.
And here's where I ran out of money! After I did the pool, there was not a ton of money left for the patio, so there's not even any lighting out here. No evening barbecues for the Halmi-Whitney family!