Round 36: February 2044 (Summer)
(Grace is 14)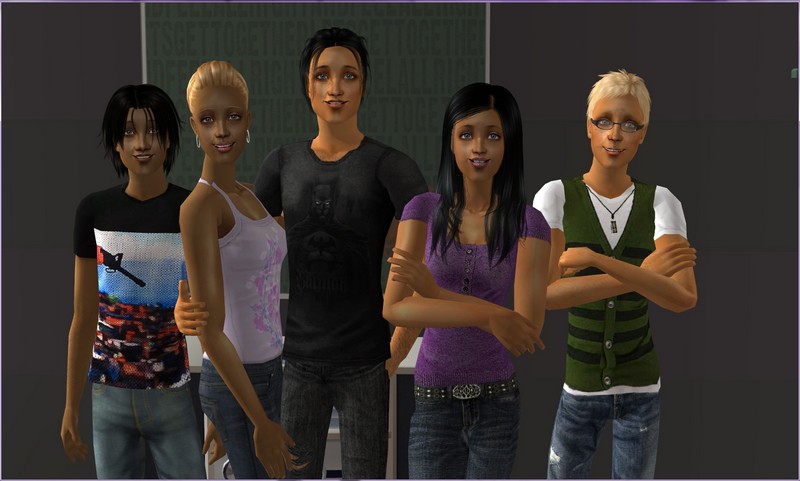 Narrated by Marcus Lane
Dad is semi-retired from touring now, so he's been at home a lot more recently.
Ramona's mum
's work after school a few years ago and has decided she wants to be a fashion designer.
Everett
but I've never had all that much to do with Grace.
my cousin Josh's girlfriend
is in game development and suggested I talk to her about it before I decide anything.
Notes:
Ruby scored a 52 on her SAS. Not enough to get half-tuition normally but because she also earned the Quigley Visual Arts Scholarship and is choosing a creative major, she'll get half-tuition based on that. Not that Luc and Asha would have any trouble affording full price anyway - kind of a power couple, like Rob and Patience!
The thing with Marcus and Grace was a little experiment of mine. I've always known negative bolts could disappear but I was curious to see exactly what it took. So when I noticed Grace and Marcus had negative chemistry and hadn't yet met (and so had a 0/0 relationship), I wanted to see what would happen. And what happened was that they became friends and the negative bolt was still there. But the next time they saw each other, it disappeared. They now have neutral chemistry but with matching turn-ons, I could probably get it up to positive. I'm just seeing what will happen though. I don't have too many expectations that they'll ever date. They're good buddies now though.