Round 35: November 2042 (Spring)
Luc Lane is 49, Asha is 45, Ruby is 15, Marcus is 13 and Felix is 11.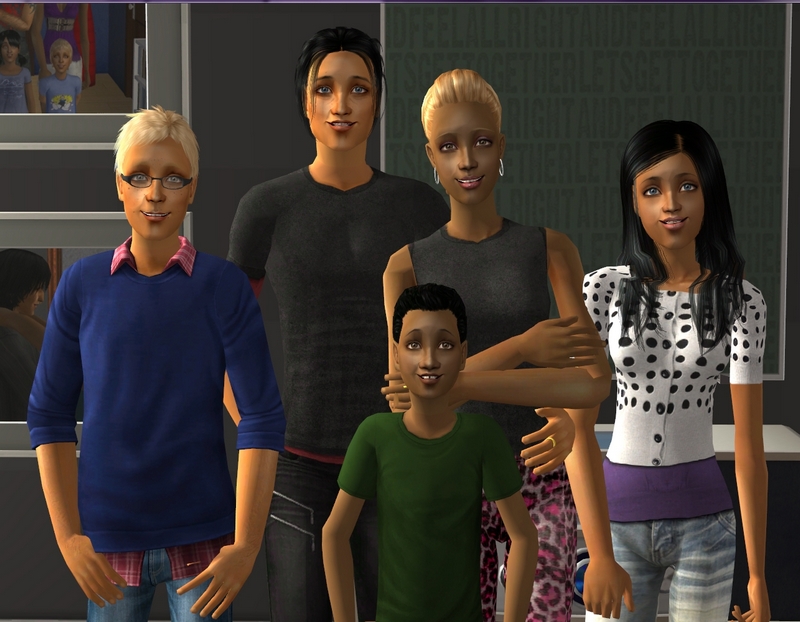 Narrated by Ruby Lane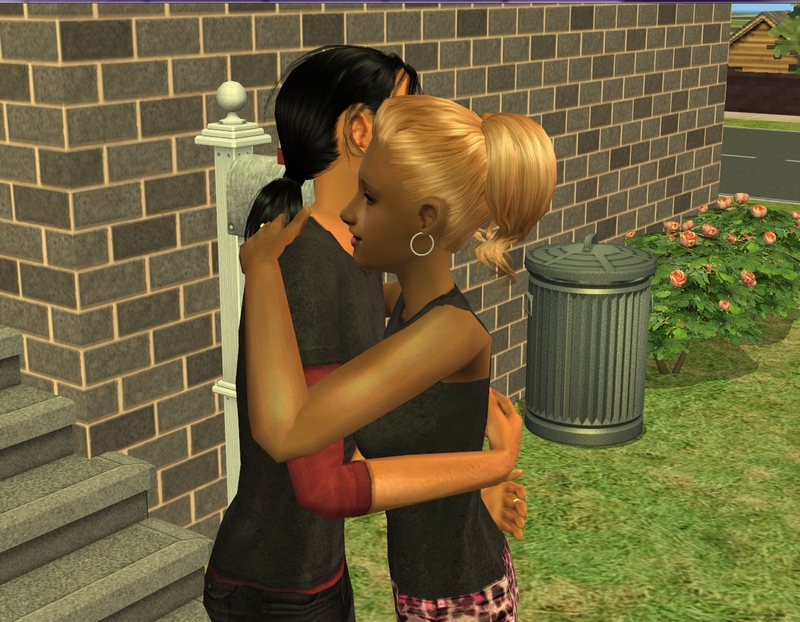 It's normally Dad who goes away on tour but Mum recently got the opportunity to do the same and she jumped on it.
She does more session work than live shows but a band she's recorded with asked her to fill in for their drummer for a part of their tour.
So that left Dad in charge for a few weeks. He's a little softer than Mum, so that was a fun change.
Mum isn't really strict or anything but she definitely doesn't let us watch gory horror movies and stay up late like Dad does.
She's also a bit keener on balanced meals, whereas Dad just orders in, because he hates to cook.
I was getting a little sick of pizza every single night by the end of Mum's time away.
I was so glad when she came home - to see her but also because it meant a break from pizza for a little while!
The first thing Felix did was tell Mum about all the movies Dad let him watch, so I'm guessing Dad got in trouble once we all went to bed!
Mum and Dad are on the same page about some things and one of them is that we all have to get a job once we're old enough. For me, that was this year.
I turned 15 in June and since then, I've been working after school at Ramona's mum's fashion company.
I go out and get coffee for people or I run things from one floor to another or any other random errand one of the designers wants to send me on.
It's what Ramona used to do but seeing she's been working there unofficially for a while now, she has more responsibilities.
She's at the front desk, so she answers phones, greet and directs visitors and does a bit of data entry.
So we have different jobs there but we walk there together after school and we get some opportunity to chat a little throughout the afternoon, so it's still fun.
It's exactly what we always wanted in an after school job. I was dreading getting a job, because I really didn't want to end up doing fast food or anything boring.
I'm seriously considering becoming a fashion designer when I'm older, actually, though I haven't made up my mind quite yet.
Marcus isn't old enough to work, so his "job" is watching Felix after school.
He doesn't care that much though. Marcus likes to use his afternoons to study and he can do that easily while watching Felix.
Marcus is the only one of us who really loves school.
He's become such a nerd since he started high school. He got really good grades right off the bat, without trying and decided to actually put effort in and see how he went. Then he started getting amazing grades.
I think he's such a geek but he gets a lot of attention from girls anyway, especially Jacinta.
Ramona says Jacinta likes every boy she comes across, so it probably doesn't mean too much.
But she also said I only think Marcus is gross because he's my brother. Other girls see him differently.
I don't want to even consider that but I guess most boys are someone's brother.
Not that I know all that many. There's a severe imbalance of boys and girls at our school.
Ramona has a boyfriend though, Jonathan and I'm pretty jealous. Not of her, specifically, because Jonathan doesn't do anything for me but just of generally having a boyfriend.
I'm allowed to date. Dad doesn't want me to but Mum always says she'll take care of him, if I ever meet a boy I like.
But it's not going to happen for me until college, I just know it.
I've tried flirting with older guys, like college-age, and it hasn't gone too well.
I guess they're not into 15-year-olds. I'm actually pretty mature but they can't see it.
I'm just going to have to try not getting too down about it. If there's no one around, there's no one around and there's not much I can do about it.
Notes:
Title is from The Moon by Cat Power.
More scenes at my school! It's not finished but I have a couple of classrooms now, so I'm not limited to scenes outside, around an empty building selectively photographed to hide the emptiness. ;) I love seeing it all come together. I'm just over a third done now.
That picture of the huge group of teens outside at school shows all of my teens, minus Marcus. There are four boys in it and two are Ruby's cousins. The boy situation at Exeter High School is really sad for a Romance sim like Ruby but there's not much I can do about it! And there's definitely nothing she can do about it. Brendan's not interested, lol!
Marcus is Pleasure secondary, so I'm probably going to have to get him a date next round. ;) He was rolling all Knowledge wants at the beginning but more Pleasure wants towards the end and he was getting pretty depressed!