Round 37: October 2045 (Spring)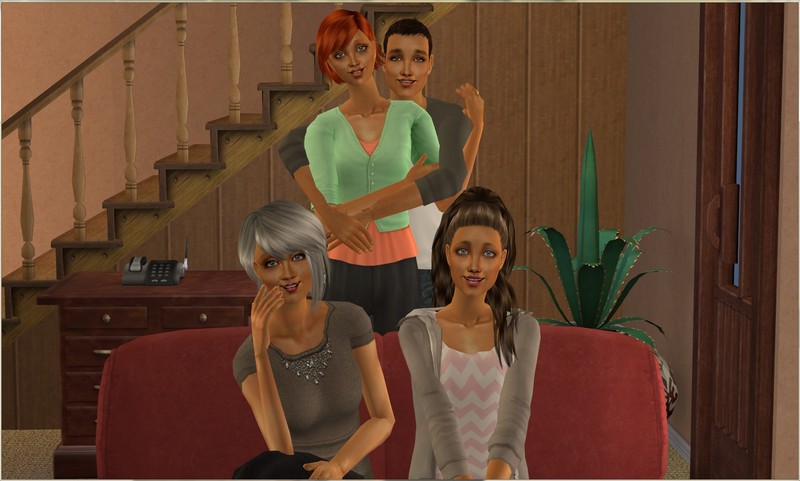 Narrated by Charlotte Lane
My parents both hate it that my grandma spoils me so much but personally, I love it.
It's probably just that I'm the only grandchild she actually lives with but we've become very close.
It's not just the presents, though those are very nice!
It's nice having someone to do active stuff with. Mum and Dad are both pretty sporty but they work a lot and can't devote the same time to fitness that they'd like to.
And Grandma is surprisingly fit for an old lady!
I know Mum has struggled with her relationship with Grandma for most of her life but maybe we just mesh better.
Though Mum and Grandma have been getting along a little better since she moved in with us, so maybe it's just that one or both of them have changed over the years.
As much as I like my parents and my grandma, it's still a little boring being in a house with all old people.
My brothers are annoying but I kind of miss having someone around to play video games with.
Or to spar with. If I mouth off to my parents, I just get grounded.
Tim, the golden child and almost-doctor, doesn't come around very often but he tries.
He's in his final year of medical school and he works about 80 hours a week, so he likes to sleep when he's not.
He and Marius have started looking around at houses, hoping they might be able to get their own place when Tim starts his residency next year. It's expensive though, so it's not a sure thing.
Dad recently got a $55,000 bonus at work and he's offered Tim and Marius a portion of that, to put towards a house.
Even better than that, Mum told me later that they'd also be putting some away for Matthew, Simon and me as well, for us to use once we finish uni. I'm pretty pleased to hear that!
Matthew and Simon visit a bit more often. They only have two or three hours of class a day and they don't work.
Academics tend to come pretty easy to both of them, so I doubt there's all that much studying going on either.
Last time they came over, Simon brought his new girlfriend Sylvia with him. They've been together for a few months now and my parents have been asking to meet her.
But things are going well with them. Simon is happy, as is she. So I guess we'll just see how it goes.
I'm mainly focused on preparing for uni at the moment. Next year, it'll just be me and my cousin Marcus in Grade 12 and we're both keen to go to Suffolk.
We've never been super close but we've been hanging out a bit more than usual lately. I'm glad I won't be the only newbie on campus when the time comes.
I wish Grace and Jacinta were coming with me though. They start Grade 11 next year, so they're a year behind me.
They're pretty keen to be done with high school and don't fancy a whole extra year of it after I go…but at least they'll be doing it together.
But I'm trying to stay positive about it anyway. I've decided to go into teaching and I'm excited to start learning all about that.
I've already sat the SAS and I scored a 50. That safely gets me in but isn't high enough for me to score discounted tuition or anything, though I will get a laptop as a result of my straight As, so that's something.
I'm still a little bit disappointed by my score though. I was hoping to get at least 60, so getting 50 was a bit of a shock for me.
My parents have both said that getting into Suffolk is the most important thing and I should be proud of that.