Round 37: October 2045 (Spring)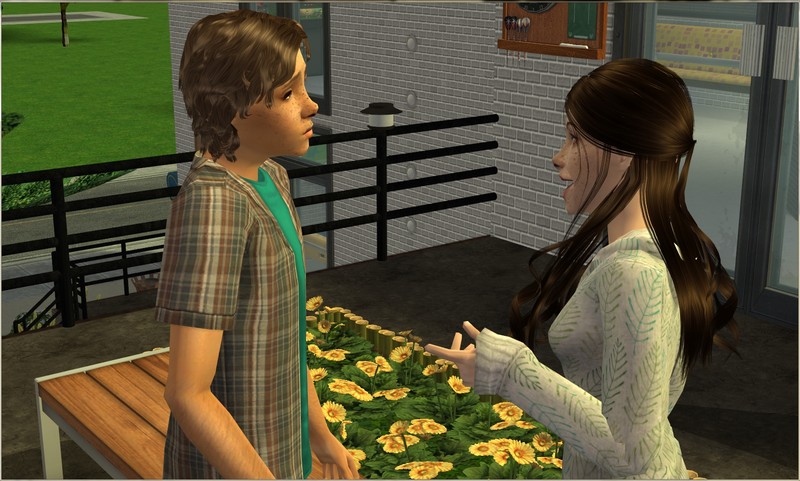 Everett Benton
has had a crush on
Daphne Kirby
for a while now and much to his dismay, she's never reciprocated. She's always been friendly but never wanted to take it any further. Up until now, he's been able to tell himself Daphne is just not interested in boys yet and when she is, maybe then something will happen.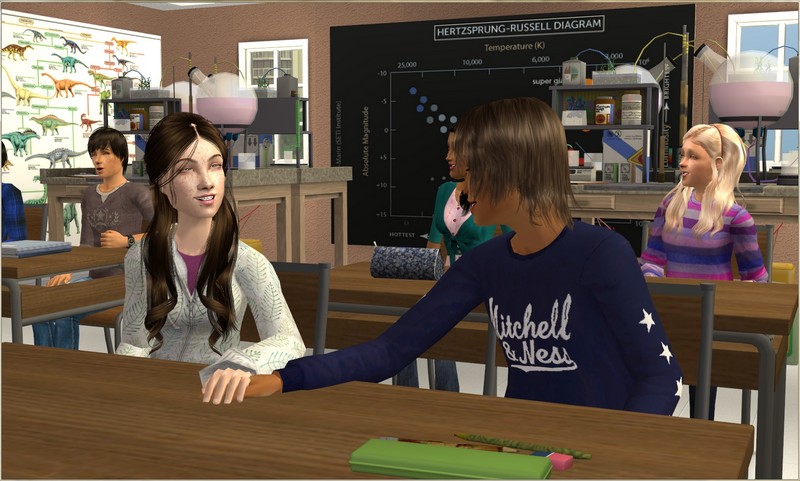 But the revelation that Daphne is now dating Joaquin Miguel has been hard for Everett to swallow.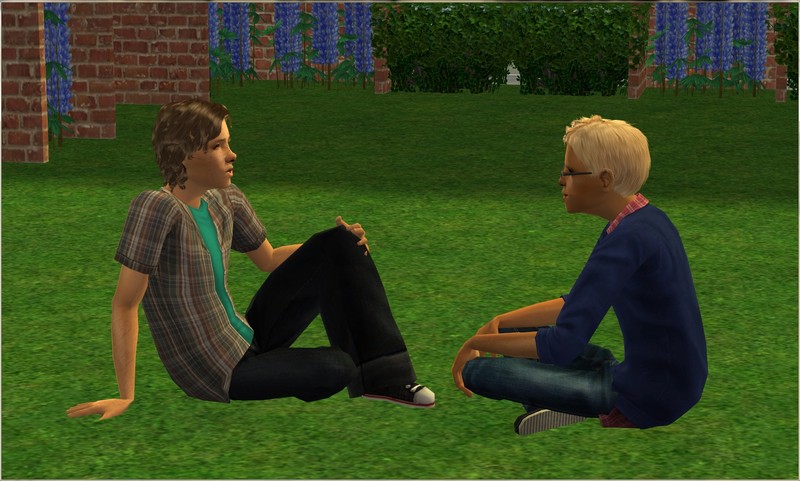 Marcus
is trying to be a good friend and hear him out but Everett can tell he's getting tired of it.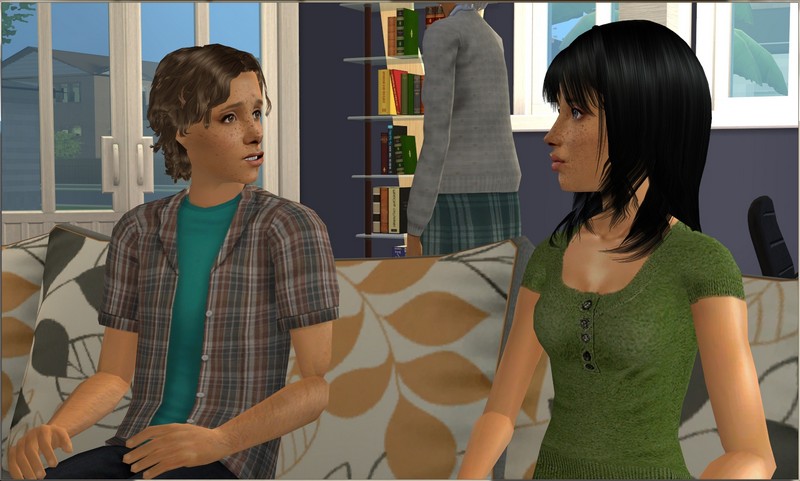 He's started unloading his troubles on his twin sister
Grace
instead.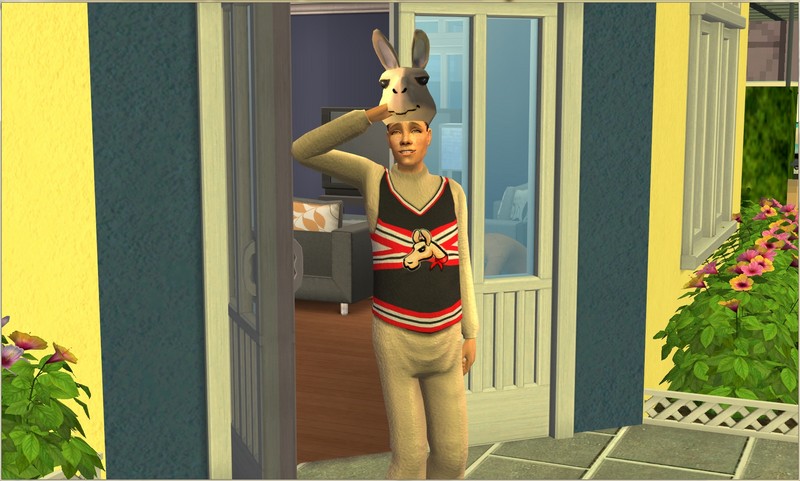 At least they both have after school jobs to focus their energies on these days. Everett can't spend all his time moping!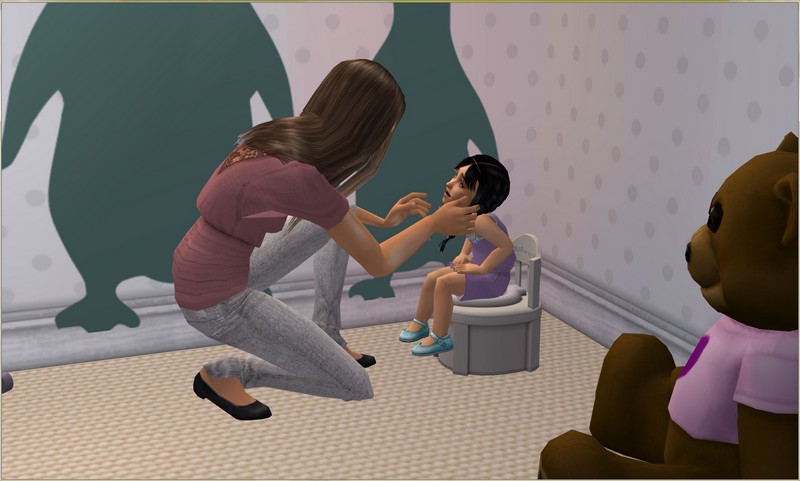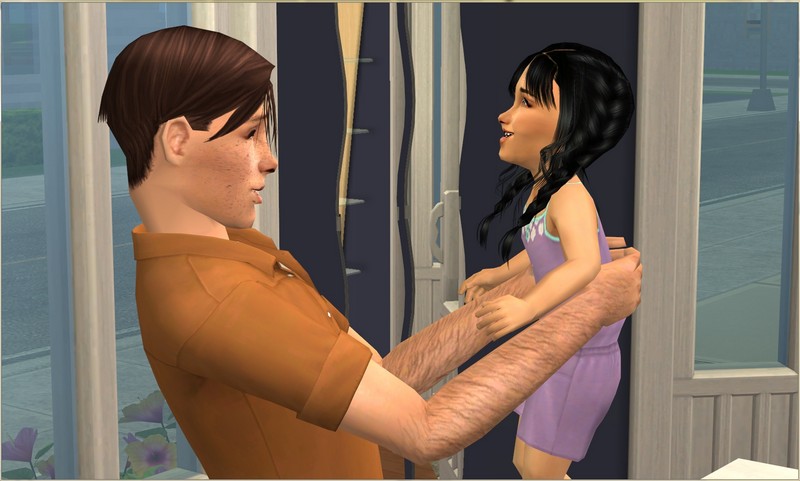 Charlie can't believe Eliza is almost old enough for school already - she still seems like a baby to him!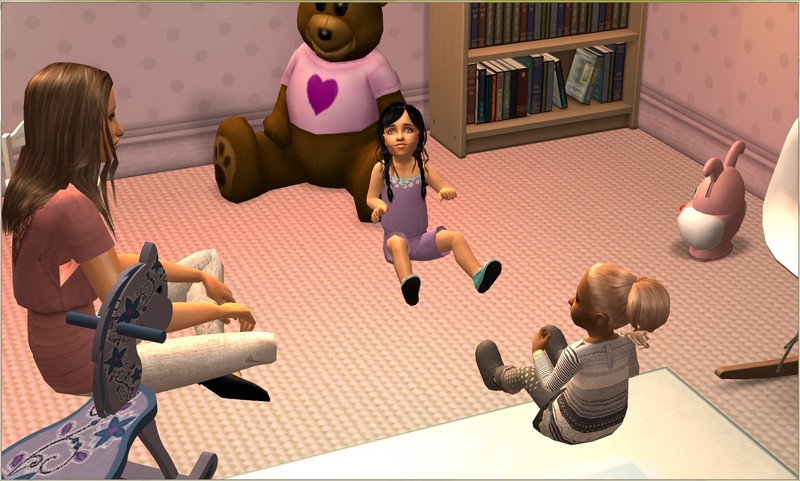 Hopefully, adjusting to school won't be too difficult for Eliza. She's already buddies with
Elisa Hamilton
and her cousin
Zoe
will be in her class too.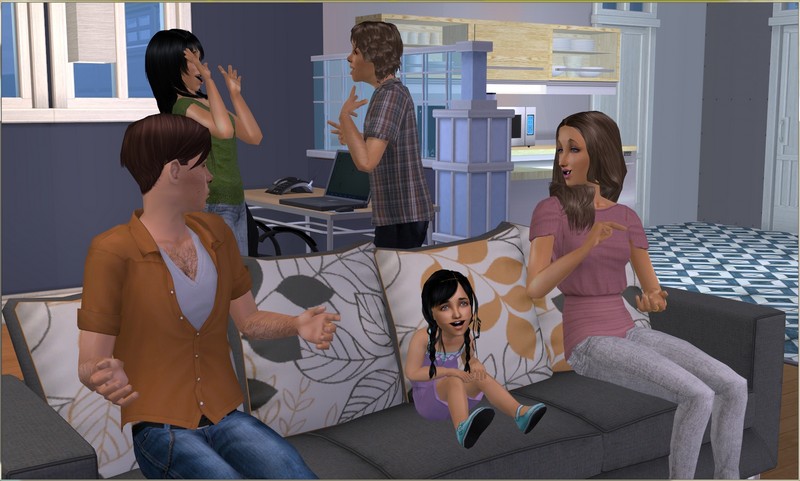 She's on the more outgoing side, like her mum, so Charlie and Camilla are hoping she will absolutely thrive at pre-school!
**********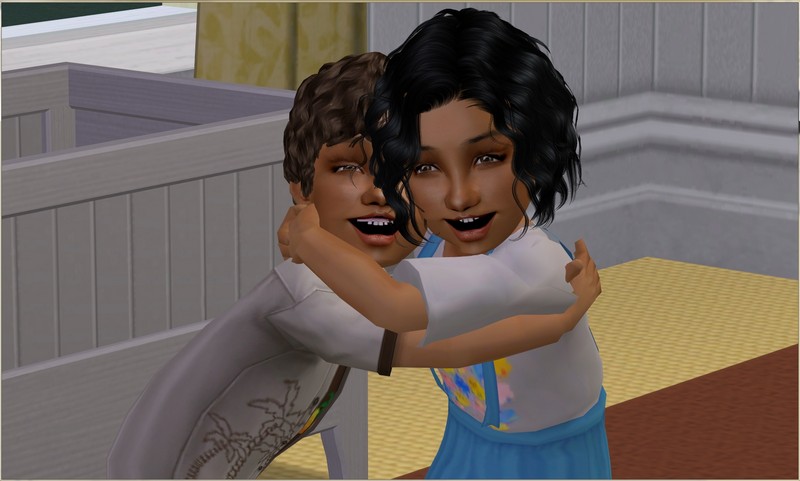 Over at the Lachance farm, twins
Colin
and
Gwen
are celebrating their first birthday!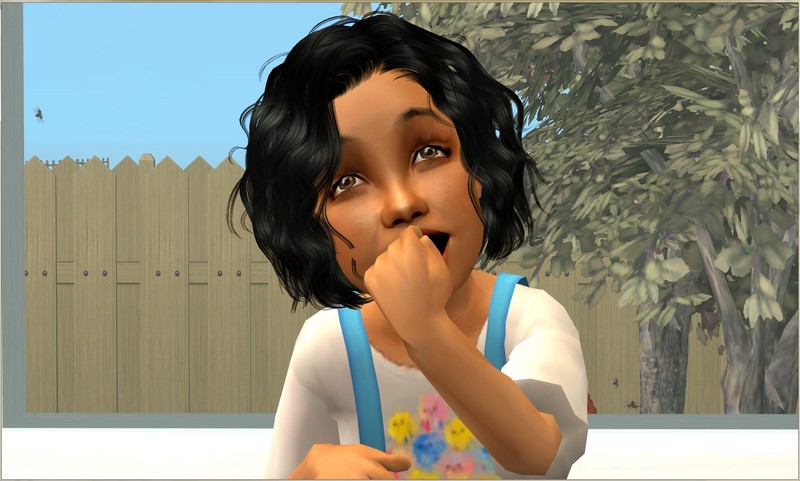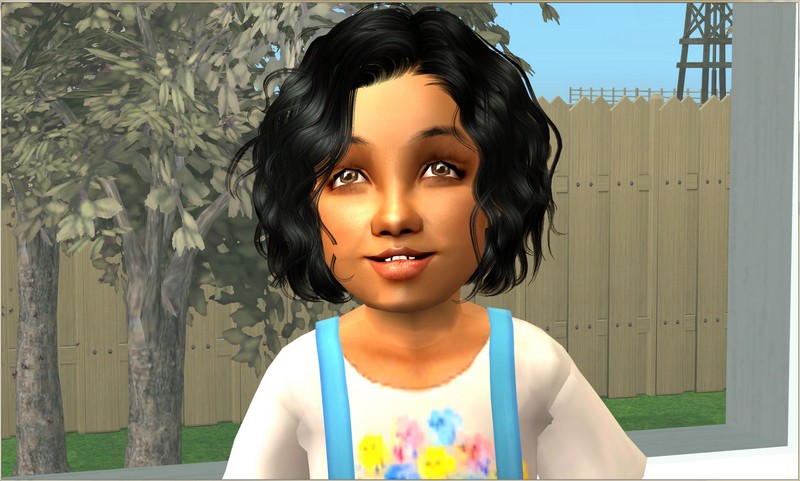 The twins have fairly similar personalities, but Gwen is just a tiny bit shyer than her brother.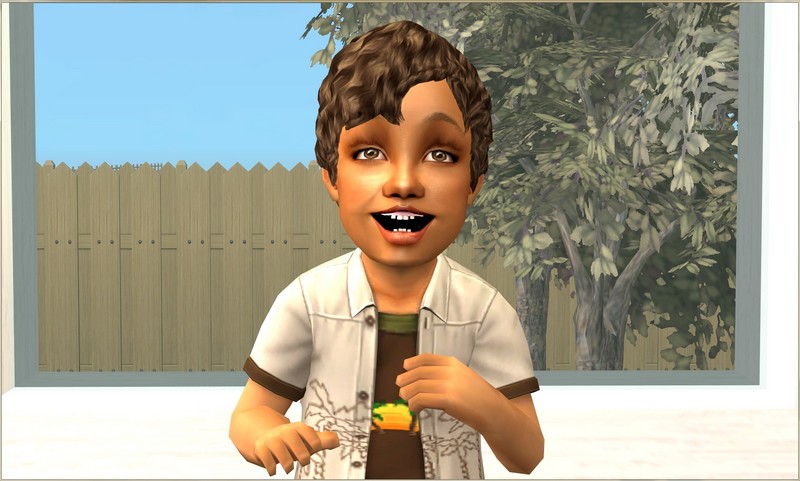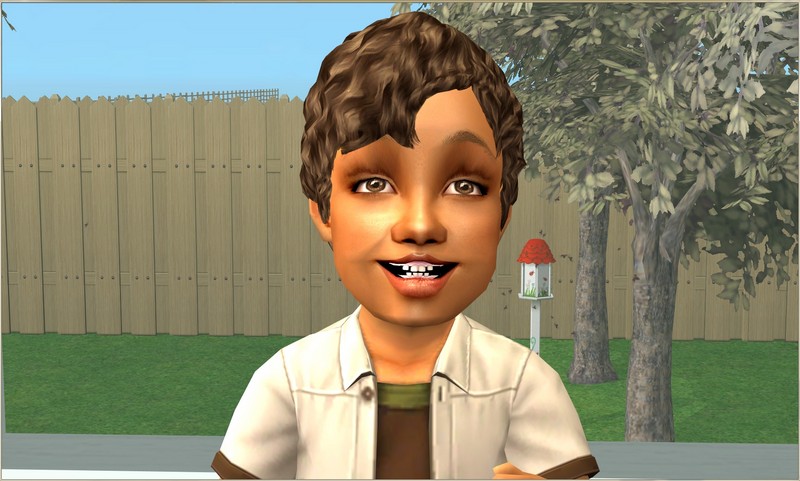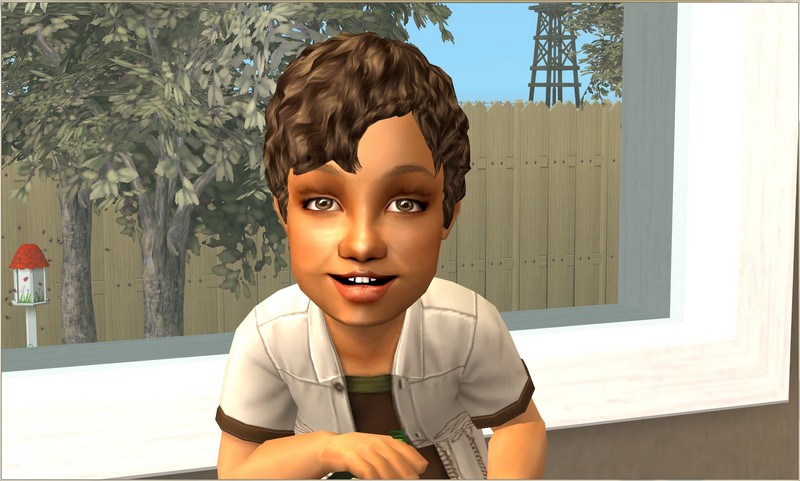 Both Gwen and Colin are keeping their parents on their toes already but Colin is the more lively one so far.
**********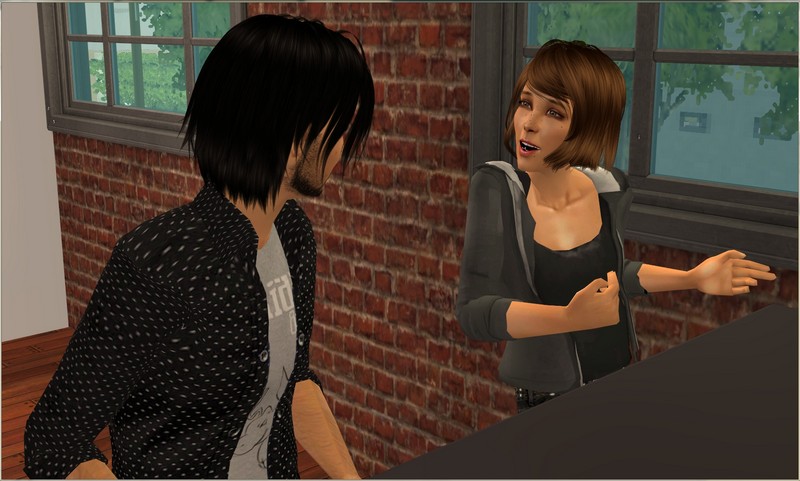 Adelaide
has been feeling like her relationship with Sebastian is growing a bit stagnant lately. Turning 27 this month, she's quite keen for a sign that things are moving forward, so she decides to broach the topic directly.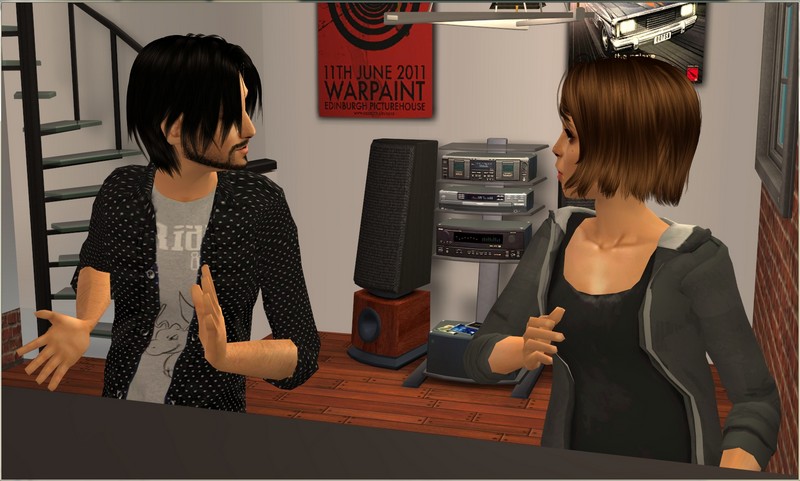 She decides against mentioning her desire for a baby. She's not quite sure Sebastian is ready for that and she's willing to wait on that for a few years. But she does want them to live together.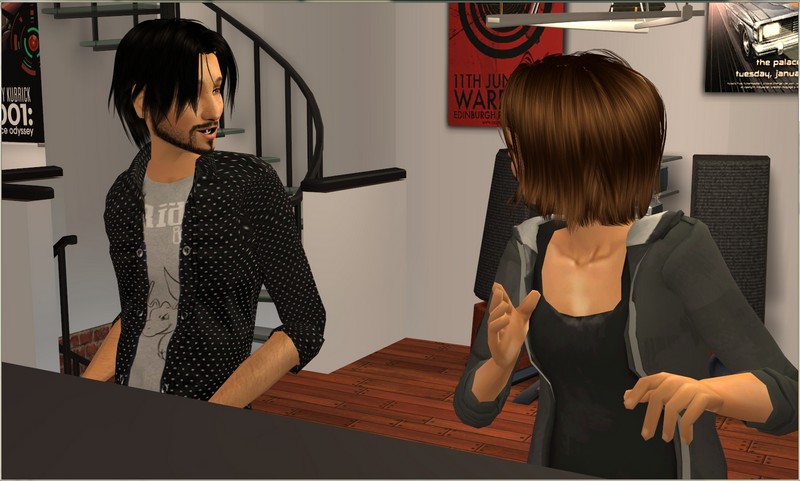 Sebastian isn't particularly alarmed. Quite the opposite, in fact. When he imagines his future, Adelaide is always there with him. Seeing they've been together for so long already, why shouldn't she move in?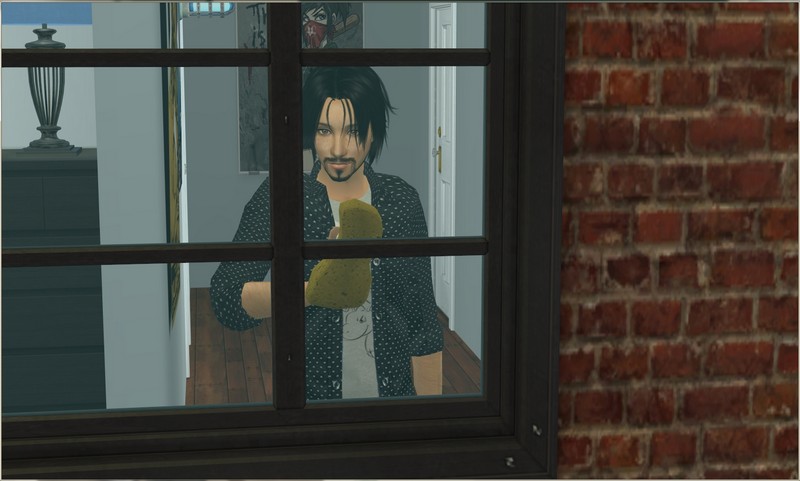 He's been having similar thoughts as Adelaide. She stays over quite a bit but when she's not around, it's pretty boring and lonely for Sebastian, since Oliver moved out when he got married.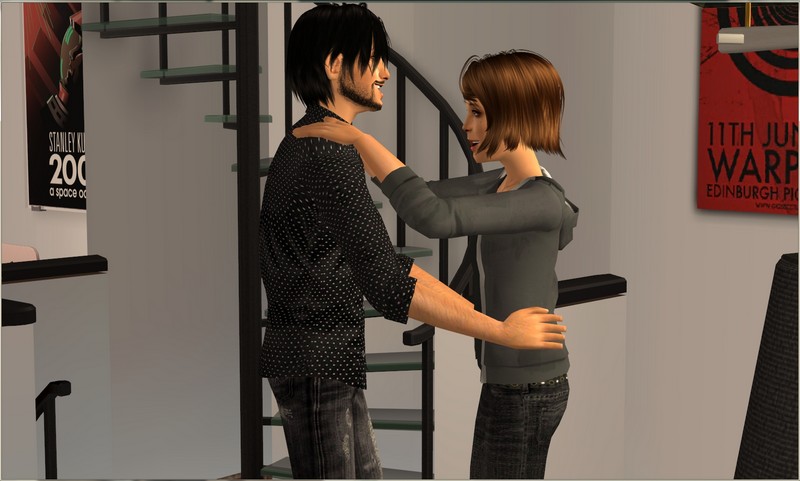 So eventually, Adelaide will move in with Sebastian. They'll have to wait until Chris and Veronica get their own place but they're both excited to take that step.
Other September birthdays:
Matias Miguel turns 4
Alex Moretti turns 6
Michael Gottlieb turns 14
Gisele Couderc turns 20
Annabel and Georgina Nott turn 21
Patience Ashton turns 43
Amar Hamilton turns 44
Wade Gottlieb turns 55
Kirstin Sitko turns 61
Madelyn Novak turns 65
Owen Novak turns 68
September wedding anniversaries:
Connor and Lila Novak - 2 years
Steve and Olivia Nihill - 19 years
Trent and Megan Kirby - 49 years
Comparison pics:
Colin and Gwen...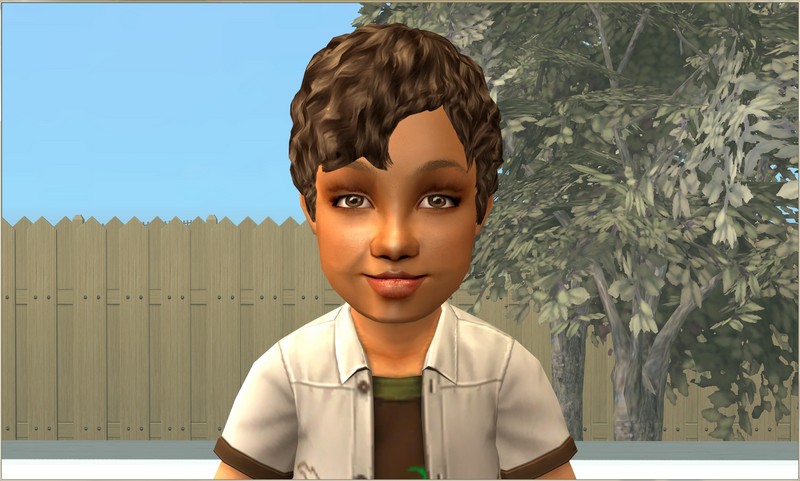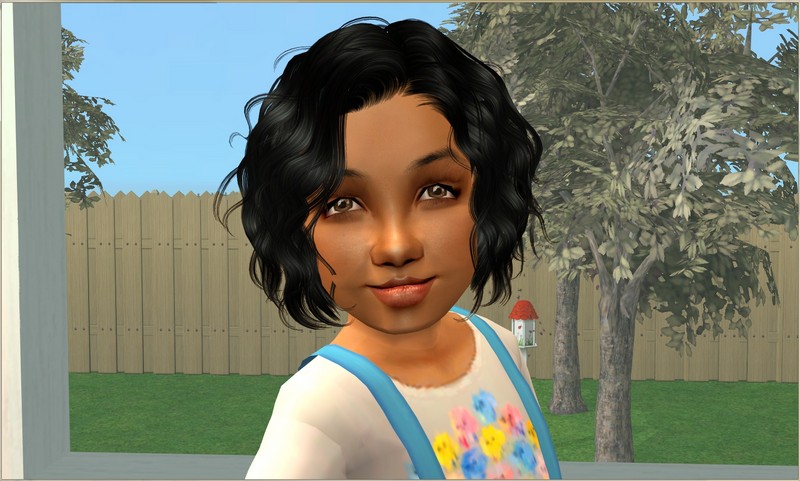 ...and their parents Edward and Lucy!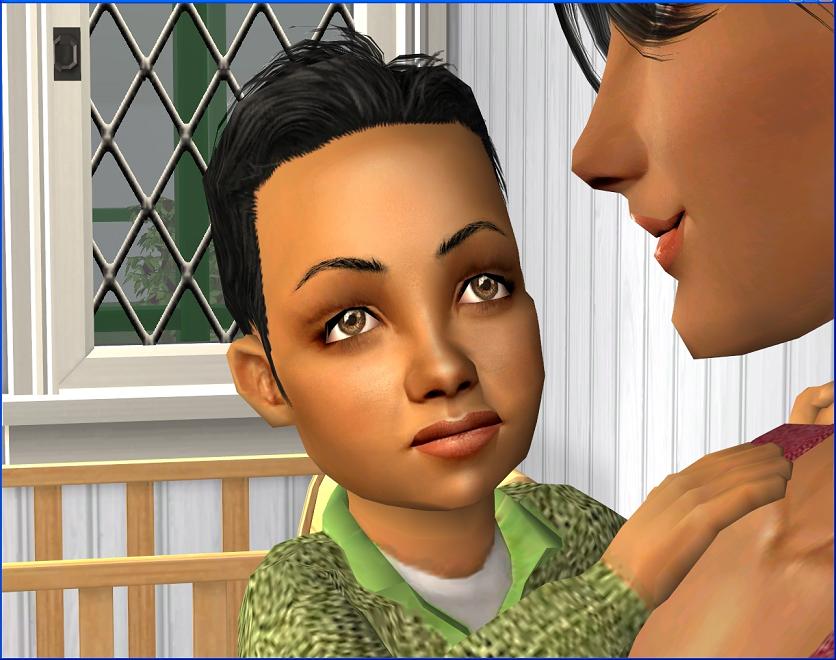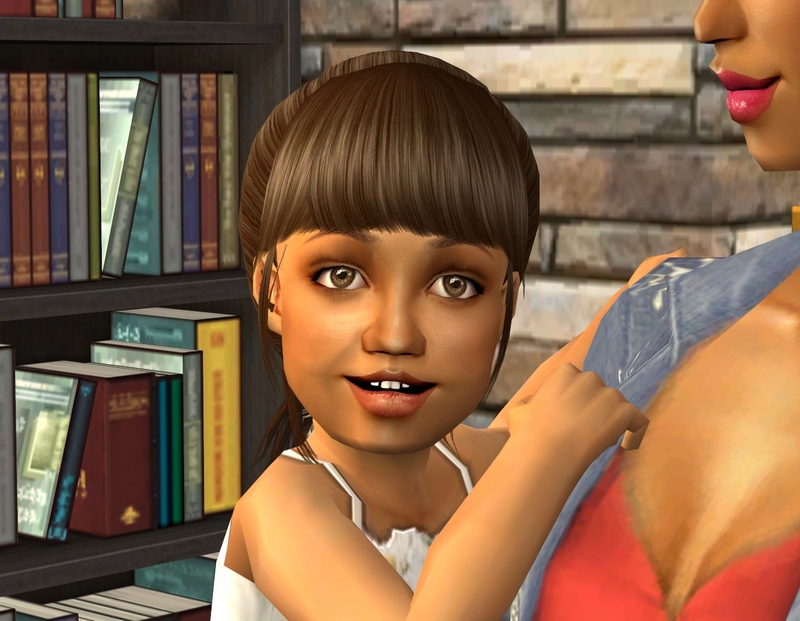 Notes:
I will be very, very busy over the next few weeks but I am going to endeavour to get these updates semi-regularly. I don't want another two month hiatus again if I can help it! After these few weeks are up, it's school holidays and I'll have more time on my hands.
I lost a few pics from the Benton mini-update and didn't notice until I was putting together the update. Gah. Why are they never just random pics that go missing? They're always ones I definitely wanted to use!
I think both twins favour Lucy, though they have Edward's eyes and Gwen got Edward's hair colour as well. They're cuties. Colin is VERY smiley! It took me forever to get a semi-neutral pic of him for his profile.
Speaking of profiles, I haven't done them yet for the twins! I'm typing this quite late at night and I'm hoping I'll get a chance to put them up in the next couple of days.
Adelaide will just move in with Sebastian, so there won't be a lot tour. Once I find a place for Chris and Veronica though, I'll definitely do a lot tour for them. :)