Round 37: September 2045 (Spring)
Emma Gottlieb and Jessica Royce-Nihill are 25 and Lauren Carmody is 24.
(Athena is 85, Amelia is 56, Wade is 55, Sophie is 32, Eddie is 25 and Declan is 24)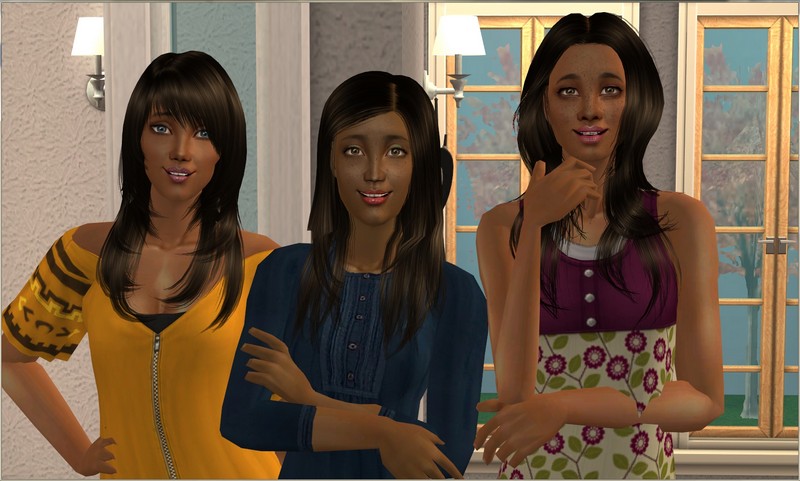 Narrated by Emma Gottlieb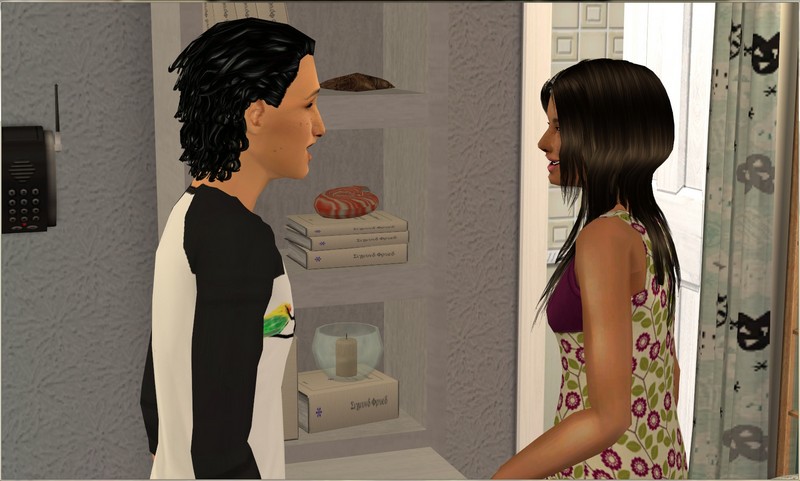 I was a bit skeptical when Lauren and Eddie got back together, after she dumped him so suddenly all those years ago. But I guess they knew better than me, seeing they're still together.
They don't get as much time together as they'd like. Eddie is a firefighter and often works nights, while Lauren is a copy tech and starts work insanely early.
Somehow, they're coping. Eddie only works four days a week to make up for his long hours, so they just try to see each other whenever they can.
Assuming they stay together, this will be their life for the foreseeable future, so I guess they may as well get used to it.
Declan and Jessica are getting a bit more quality time this year, seeing Declan is no longer studying.
They've both had a pay bump: Declan, because of his new job at an architecture firm and Jessica because she was finally promoted.
Declan can't take any time off work yet, because he's still pretty new but they did have a weekend away at Jessica's parents' holiday house recently.
I'm jealous as hell of this arrangement. Not only do my parents not own a holiday house, I've never even been anywhere further than Suffolk.
I guess if I want to travel, I'll have to save up for it like everyone else.
Despite my lack of funds for a holidays, I'm still pretty happy at the moment. After spending my entire adult life unhappily single, it's nice to finally have met someone. I was very cautious early on with Cleo. It all seemed to good to be true. But it's been a few months now and things are still going smoothly, so I'm letting myself relax a little and just enjoy it.
I was on the verge of giving up on all those dating apps and websites until I got Cleo's message. We clicked right away, met up pretty soon after and have basically been inseparable ever since.
We're both creative types. Cleo is an interior decorator and I have my art.
We're similar enough that we don't argue too much but different enough that it's not boring, like I'm dating myself.
It's still very early days but I can see the potential for something long term with Cleo and it's exciting.
Cleo and I have been hanging out a lot here at home, so naturally, she's got to know Jessica and Lauren as well.
I wanted her to get along with all my friends but especially Jessica. Thankfully, everything has gone smoothly on that front.
I hadn't meant to introduce her to my family so early but seeing Sophie took that into her own hands when she spotted us out together, I decided to just go with it.
My parents have been pretty chill about my eternally single status but they were obviously happy I'd found someone and they really love Cleo.
Grandma has been decidedly unchill and she was thrilled to say the least.
I'd say she might get off my back now but I'm expecting her to ask when we're getting married any day now.
We're definitely not ready to even start talking about that yet!
My sister Sophie is having a baby and I'm hoping Grandma's focus might stay on her for a bit longer.
I'm not so sure I would cope as well, so I'm glad unexpected pregnancy is fairly unlikely to ever be an issue for me.
I'm so excited for Sophie and Oliver though. Baby Gentry will be my first niece or nephew and I can't wait to play Cool Aunt!
Title is from Windowsill by Arcade Fire.
I genuinely can't believe I'm actually getting an update out but am very happy I did! It's been almost two months now. Sorry for the delay - it's a very long story (some of which you'd know if you follow me on Twitter) but basically, it was just one thing after another for most of that time.
I'm hoping to get October birthdays out pretty quickly after this - within the week. Edward and Lucy's twins are growing up and I'm excited to see what they look like, finally!