Round 37: March 2045 (Autumn)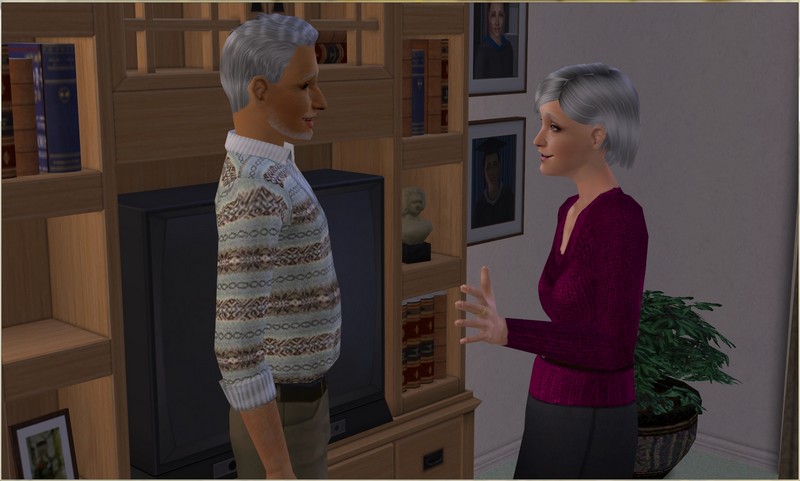 James could probably be described as a little cheap and at the moment, he's not keen on spending that kind of money.
So the couple have been spending some quality time at home, rather than in the mountains like Madelyn was hoping.
Before Jonathan, James and Madelyn had four granddaughters and only two grandsons, so having another boy in the family has been lovely.
Even just four weeks into it though, Lila is complaining of being bored at home all day. She has six months' maternity leave and is already wondering if she can go back early.
It's up to Lila to decide what to do with her leave but until she figures it out, James and Madelyn would happy to take Jonathan off her hands for a few hours, so she can get some time to herself.
**********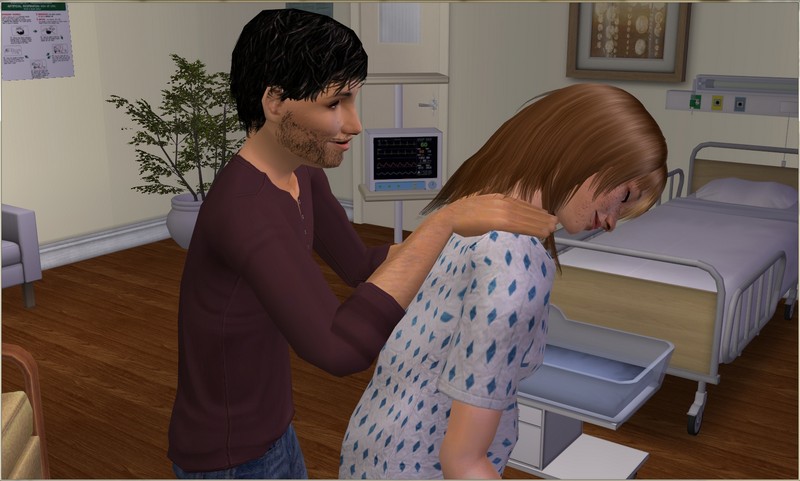 Finally though, it's time for Baby Novak to make his/her debut!
Malcolm isn't an obstetrician but Hope feels slightly comforted having two doctors in the room during her labour. It can't hurt, right?
And it's a girl!
**********
Meanwhile, Hope's best friend Julia is celebrating the first birthday of daughter Penny!
Having a toddler in the house has been quite an adventure for Julia and husband Sam.One minute, Penny is whining...
...and the next, she's all smiles and has forgotten all about whatever was causing her to fuss!
Penny is still willing to nap for a couple of hours a day at least, so her parents get a little break from her antics!
Everett and Grace Benton turn 15
Alice Jacobson turns 19
Brendan Lachance turns 22
Declan Romilly turns 24
Audrey Benton turns 33
Julia Whitney turns 34
Nathan Collins turns 35
Sarah Moretti turns 40
Miles Jacobson turns 42
Joanna Draper turns 50
Virginia Jacobson turns 53
Cara Moretti turns 56
Kit Royce turns 85
Max Nihill and Zaria Royce-Nihill - 23 years
Eliot and Cordy Lane - 30 years
Tate and Zelda Benton - 46 years
Comparison pics: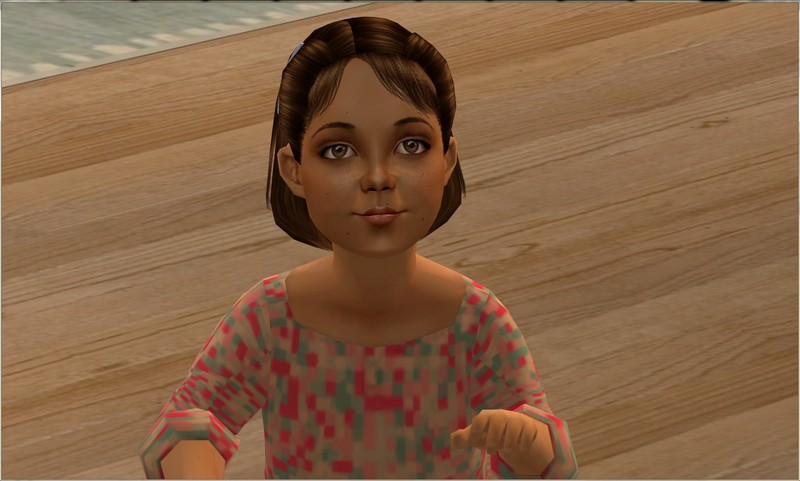 Here's a nice close-up of Penny!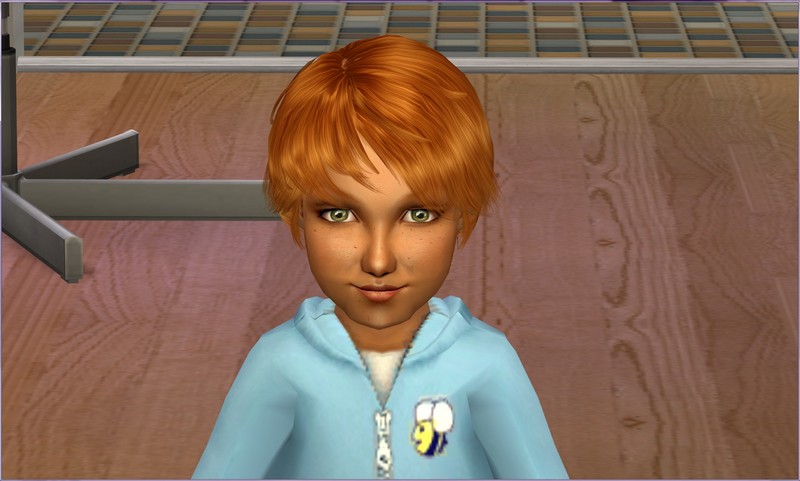 Here's Sam when I aged him down...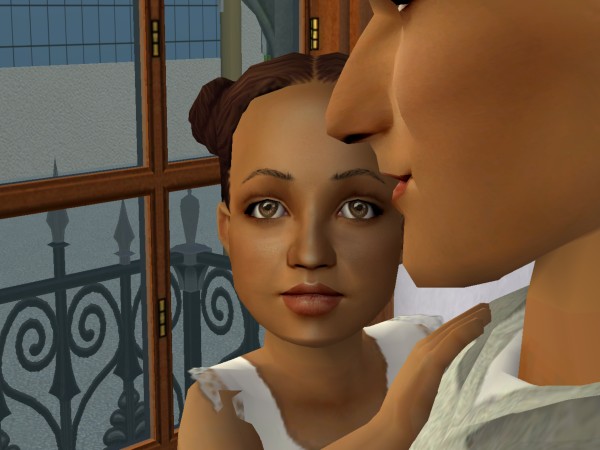 ...and here's Julia!
I think she mostly looks like Sam but she has Julia's eyes and general face shape. An adorable combination, if you ask me!
Notes:
I love the hospital gown I downloaded from Fanseelamb! I'd been meaning to put it in my game for ages and finally did it. I like it so much more than using pyjamas or any of the other hospital gowns out there.
Caroline's middle name is after Malcolm's grandmother, Hanna Novak.
I wanted a girl for Hope and Malcolm, so I brought back my old rule for rerolling. I am allowed three tries, including the initial birth. If I still don't get the sex I want, I have to live with it. I only needed one reroll this time.
Hope and Malcolm's kids have the possibility of getting any of the four hair colours, because Malcolm is black/blonde and Hope is brown/red. Even knowing that, Caroline being blonde surprised me! I loved seeing these long dormant recessive genes pop up again. :)