Round 37: March 2045 (Autumn)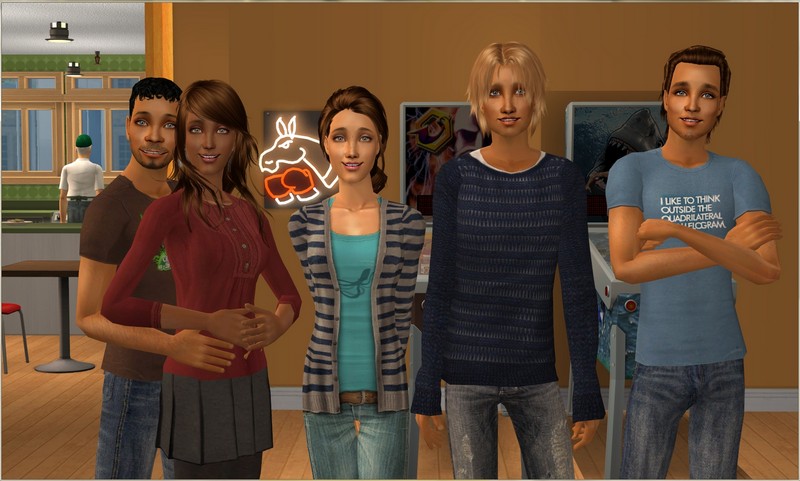 Narrated by Gabriel Nott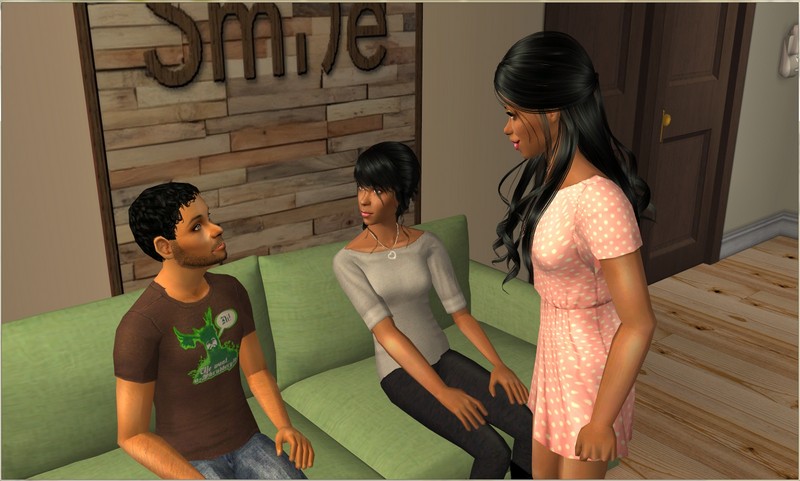 My sisters Georgina and Annabel moved into their own place on campus at around the same time I arrived.
There's a third bedroom but I wasn't invited to move in. Annabel told me in no uncertain terms that she couldn't have their baby brother around cramping her style.
Not that I even asked to move in. I'm actually perfectly happy to live in the dorms.
I have to share with my roommate but honestly, I don't see him that often, so it's almost like I have my own room.
And besides that, Bianca lives in the same dorm, so we can see each other whenever we like.
Bianca also shares a room with her twin sister Aurora. They didn't at home but they're so alike that they got used to it pretty quickly.
Aurora started dating Brendan last year, who has since graduated and gone back to Sullivan, so now they're doing the same long distance thing Bianca and I did last year.
Brendan has his own car though and doesn't have to beg his dad to use it every weekend, like I did. I think they get to see each other more of then than we did.
Bianca feels bad for her and tries to invite her out with us, which isn't the most thrilling idea in the world to me.
Aurora always insists she's fine and that we should go off and hang out together. Bianca just feels guilty going out while she's alone in the dorm.
She really is fine though. Ramona Nihill is here this year and both Aurora and Bianca are friendly with her; Aurora has been hanging out with her a little so far, so she's not lonely.
After being apart for a year, I've really been trying to make up for lost time with Bianca.
We did see each other last year but it was never as often as we wanted to. We mostly communicated via texting and Skype.
I love not having to wait until the weekend to see her. Now, I can just walk downstairs.
Bianca is obviously already all settled in on campus, while everything is still really new to me.
Aurora's ex-boyfriend Matthew lives in the same dorm as us, much to Aurora and Bianca's chagrin.
I've never really had much to do with him, positive or negative. But I'd definitely be getting the side eye from the girls if I ever became too friendly with him.
Honestly, even without his history with Aurora, I'd rather avoid him. The other day he got into a physical fight with another guy in the dorm cafeteria.
When I told Aurora what I'd seen, she wasn't particularly stunned. She said it wasn't the first time and that he'd taken a disliking to that guy pretty quickly.
Matthew's twin Simon is quite different to him but I was still a little surprised to learn that Bianca had buddied up with Simon Lane last year. I don't remember them hanging out much at all in high school.
And yes, I was a bit jealous at first, if I'm being totally honest.I'm sort of glad she didn't mention much about him last year, because I would have driven myself crazy worrying about it.
After seeing them together though, I'm confident there are no romantic feelings there, on either side.
I still don't really like that they hang out together but I have to trust her.
Bianca and I have to fit our classes and study in around each other but it hasn't been too bad so far.
I really love my classes, so they don't feel like a chore. Yet, anyway.
I'm mostly just happy I don't have to do so many subjects I'm not interested in any more, like I did in high school. It's almost all reading and writing fiction, so I'm totally in my element at uni.
It's too early to say what my grades will be like but I'm feeling pretty confident about them at this stage.
Hopefully, I can keep up my enthusiasm for my classes all the way through. I'm not even halfway through the first semester at the moment. I don't need a degree write a novel…but I know I'll need a day job, at least to start with, and all the day jobs I might want to do require a degree.
Bianca thinks I should be a journalist and work at a fashion magazine, so I can get her designs some exposure.
I don't quite think that'll be my area but journalism is a definite possibility!
Title is from Sway by Bic Runga.
Sorry for the delay on this! I actually just finished up two weeks of holidays...but got barely any simming time in! This is the first of three uni updates this year - next up is Sylvia, Alice, Ruby and Ramona and then we'll visit Annabel and Georgina.
Grades: Gabriel, Bianca and Matthew are all at 4.0 GPAs, Aurora is at 3.4 and Simon is at 3.2 I'm interested to see if Simon actually finishes his senior year before he flunks out. He's at the point where he needs to earn skill points for his classes and he never rolls skilling wants!
A lot of fights happen in this dorm, to the point where it actually gets really annoying to play. Matthew fights with Dane all the time, for no reason I've ever been able to pinpoint. Brendan's ex-girlfriend Amanda also lives in this dorm and she now starts fights with Aurora every chance she gets. I didn't realise she was still in love with Brendan but I guess she was. But you know...not any more!
So, what also happened this round was Dane and Amanda fell in love autonomously. So I'll bump their ages up a few years (Dane especially should have already graduated) and move them in together as playable NPCs. I'll have a new family to play and I'll get rid of the constant fighting! Win win!
A few of you may have seen me say something on Twitter about the unexpected romance that happened this session. I was not referring to Dane and Amanda and there wasn't a good place to deal with it in this session. I won't be dragging it out too long though, so stay tuned!
Gabriel and Bianca seem to have picked up right where they left off, which is what I was hoping for them. They rarely roll wants for anyone but each other (apart from family - Bianca likes to call her mum, and Gabriel likes to call his sisters). They're very cute. I suspect Bianca's friendship with Simon will probably fade somewhat now.
Also, I have decided to keep the last update/next update thing but gradually (so gradually, lol) switch to using Laura's method of first name tags over surname tags, which makes finding the last/next updates less tedious for me.