Okay, so here is the requested lot tour of Josh and Elspeth's house. I was sick this week, then busy with work and other things and didn't end up getting a chance to play, so there was no story update on Thursday. I prefer lot tours to be extras rather than in place of story updates but I figure a tour is better than nothing!
Anyway, it's going to be a short one, as it's a pretty small place, really. There is an empty bedroom and an extra bathroom that I haven't shown off. There is also a sizeable backyard but there's nothing in it, so no pics of that either!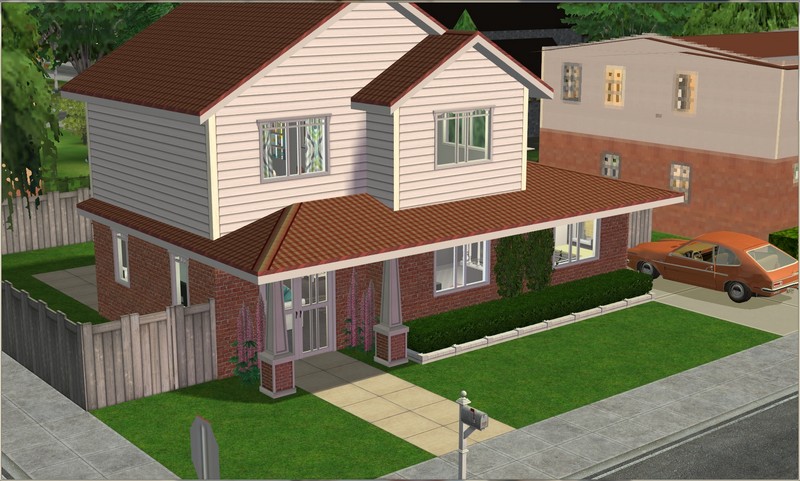 Here's the exterior. Normally, I'm pretty good with links but I don't have one for this house! It's from MTS and that's all I can tell you! I'll keep looking and add the link if I find it.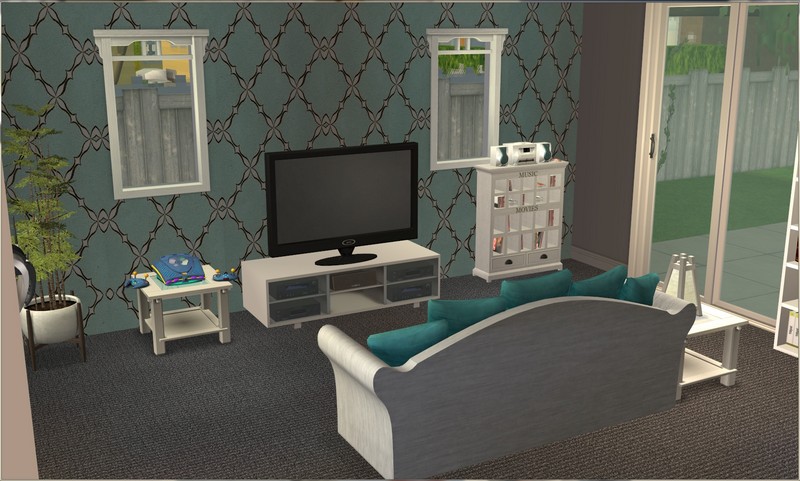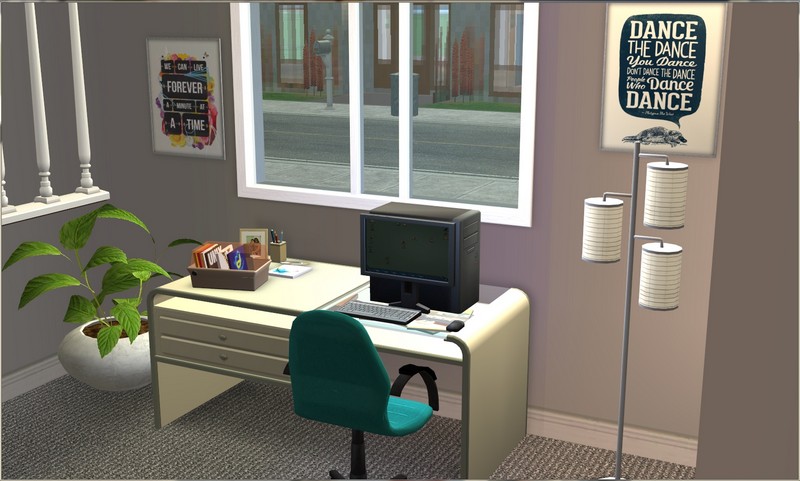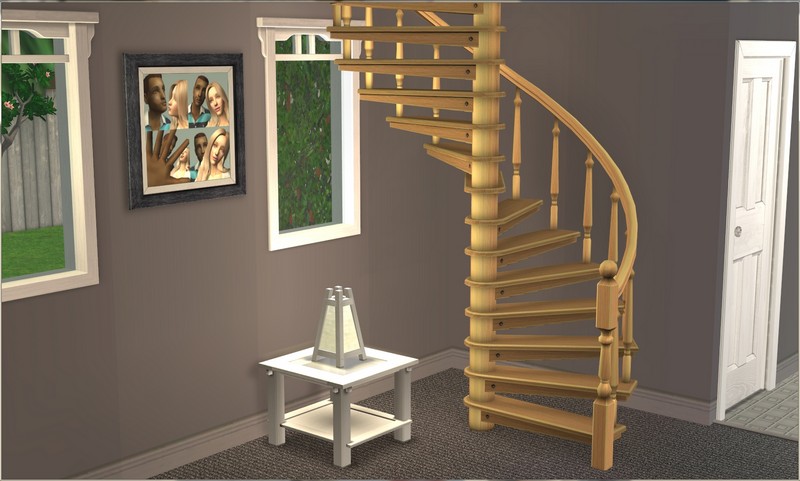 Their living room. I may still change the staircase. I considered bringing some of Josh and Elspeth's furniture over from their old place but in the end, I didn't even check what they used to have. This is their new life as a couple on their own, so all new stuff seemed fitting anyway.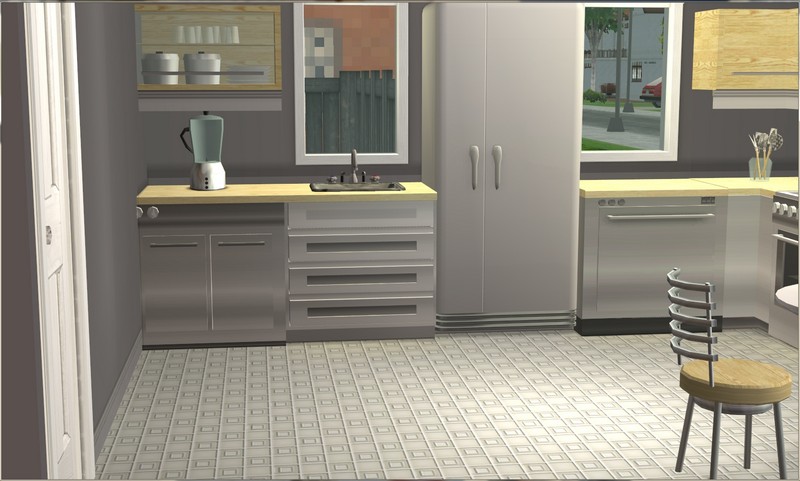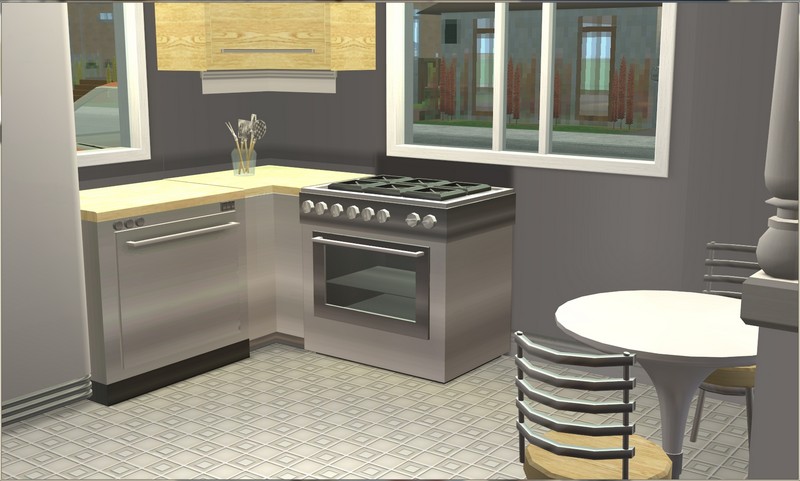 The kitchen. Taking pics of this, I've decided I need a better wall. Something that pops a little more.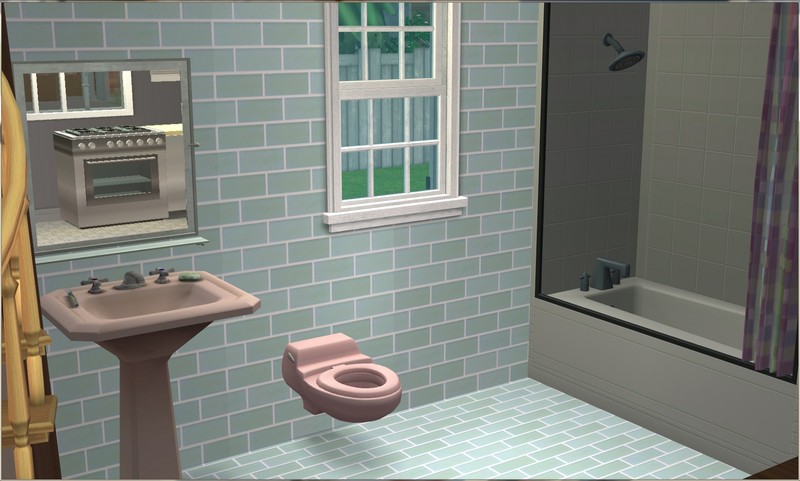 The bathroom, which is basically identical to the one upstairs.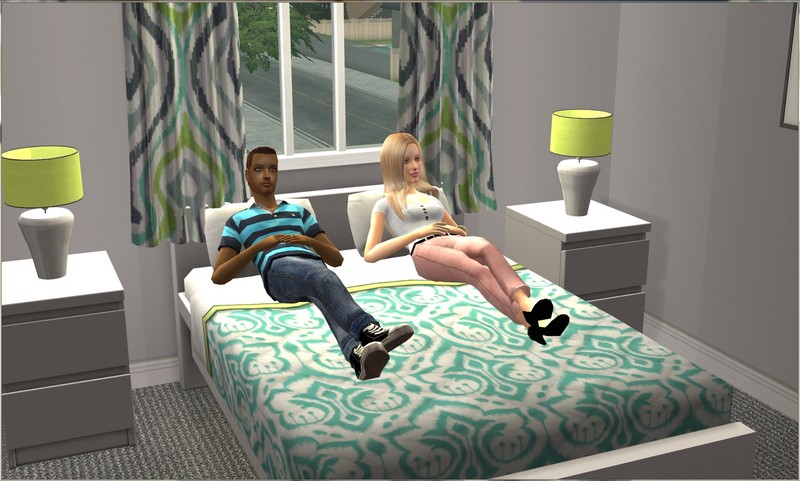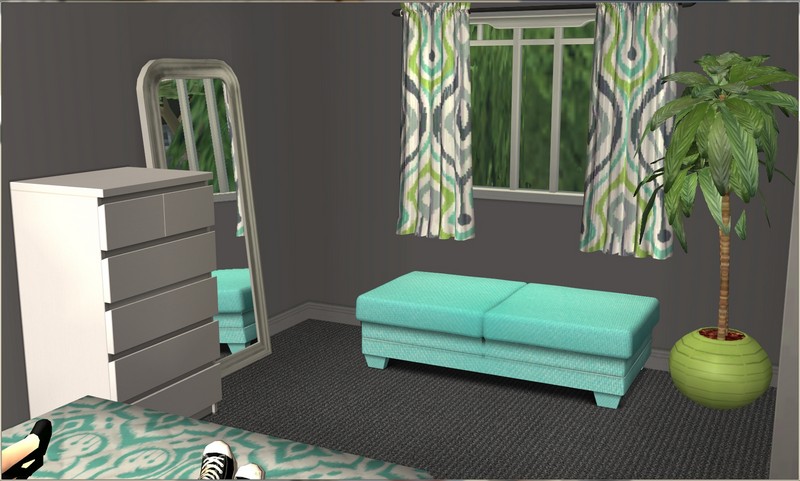 And finally, the bedroom, which might also need a slightly more eye-catching wallpaper. Nothing too garish but maybe a pale blue or green or something.
So there it is! Josh and Elspeth should be able to stay here for a while, as there's space for at least one kid. I do consider it their first home and not their forever home though, so I imagine they'll move at some point. :)