Round 36: August 2044 (Winter)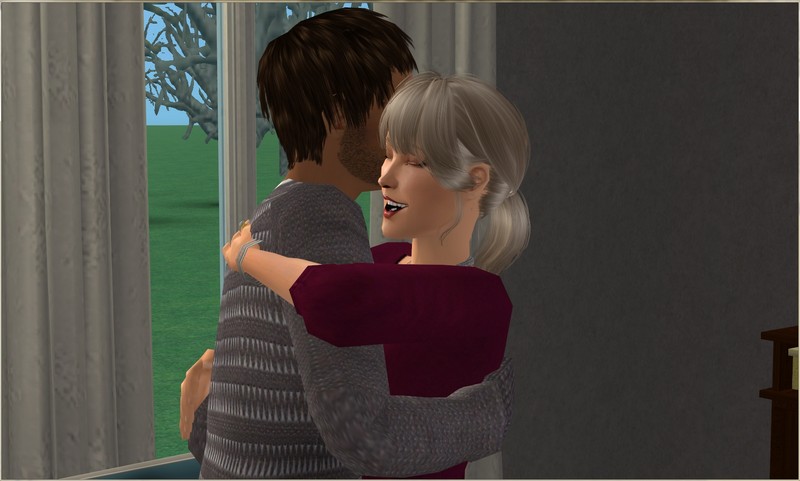 This August,
Brigit Gottlieb
is turning 25! Fortunately for her, her birthday falls after the first semester exams are over and not during, as she had feared.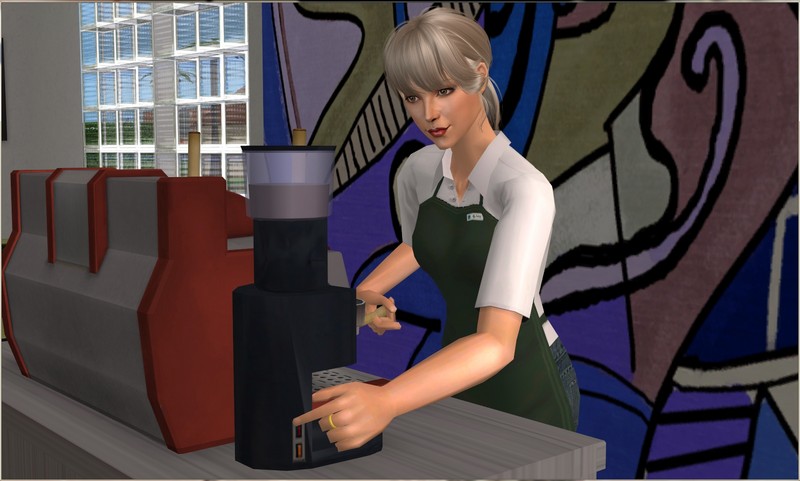 Unfortunately for her, she still has to work a shift at the coffee shop on her birthday.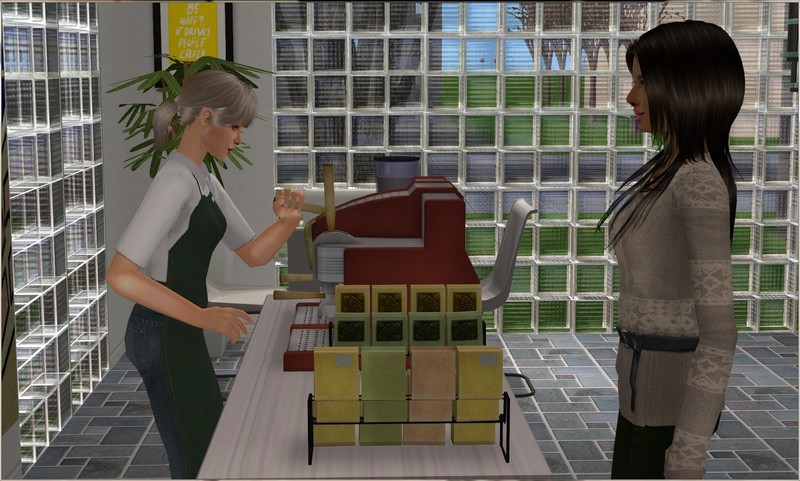 She didn't want to work but she and
Noah
are living on only one full-time income at the moment and she really can't turn down the cash.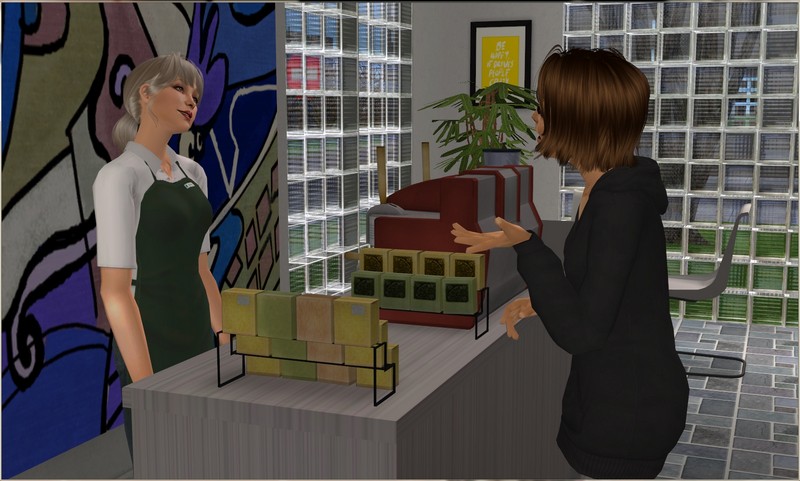 It's not so bad. It turns out to be a quiet day, with no difficult customers.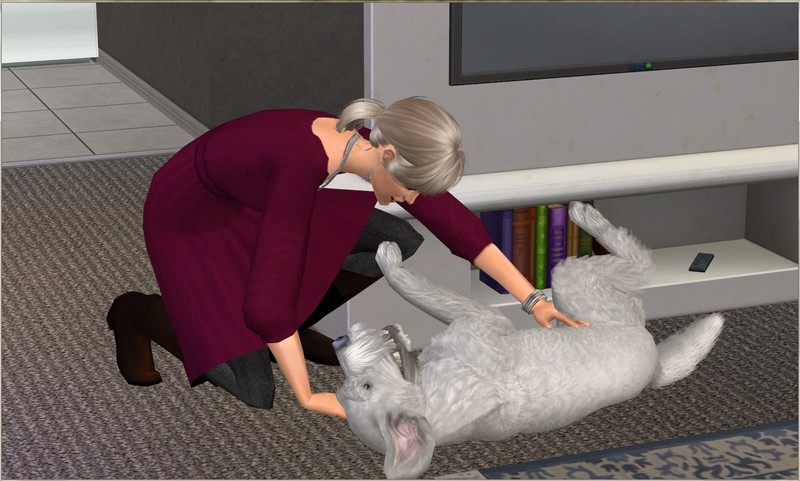 When she gets home from work, Noah is already waiting with Brigit's birthday gift. His name is Scooter. He's not the brightest spark, or the cleanest, but Brigit loves him right away.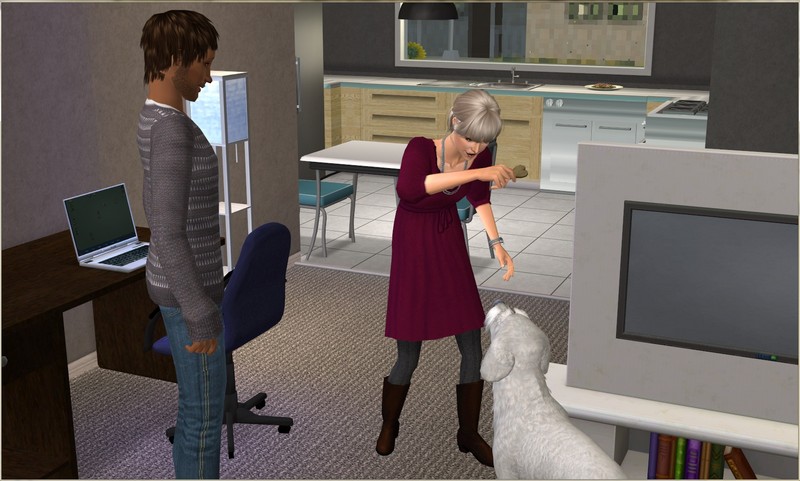 Noah and Brigit have both been talking about wanting to start a family lately but seeing Brigit is still studying, that might have to wait a while. Scooter willl be their practice baby!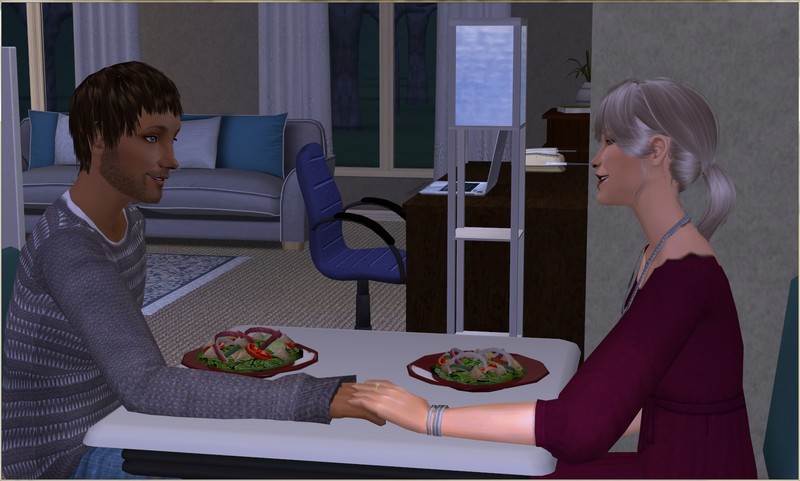 Scooter is definitely Brigit's favourite gift ever, though he does make the prospect of a birthday dinner out a bit trickier. Neither Brigit or Noah want to leave him alone on his first night, so they share a quiet dinner at home instead.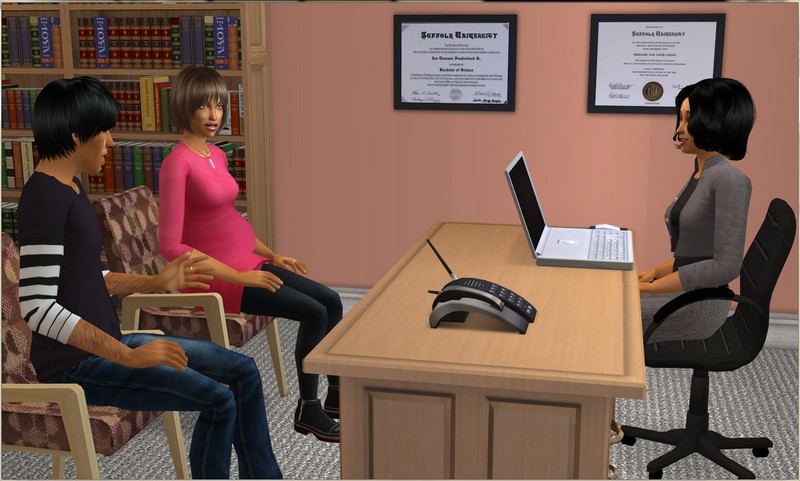 As uncomfortable as she is at the moment, Lucy is struggling to see the downside!
Sarah's final birth turns out to be her quickest yet - 45 minutes and baby was ready!
And finally, we have a first birthday to celebrate!
Cary Hamilton, son of Zane and Chloe, is now a whole year old!
This why I'm removing that iPod from the hospital room! They were all doing this, every time I snapped them out of a pose! I think Nick is actually dancing in that first pic of him in the update but I thought it was animated talking when I snapped the pic. ;)
A while back, I aged down all my former townies so I could use their pics for comparison with their kids. So let's look at Cary and his parents!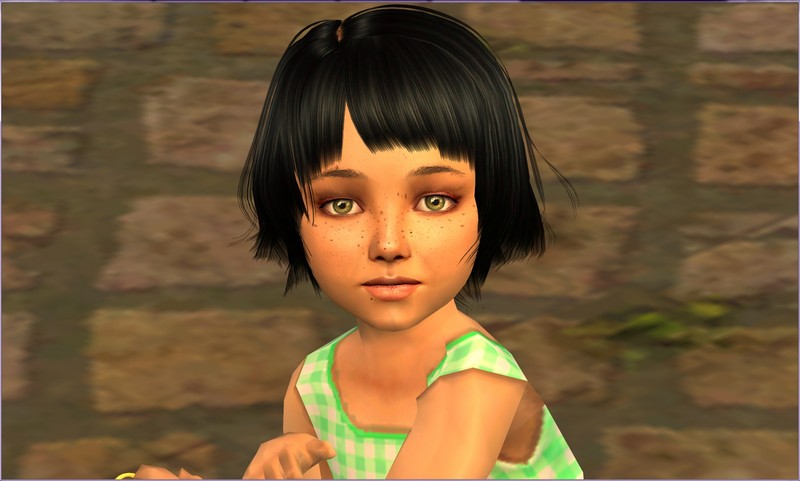 Here's Chloe...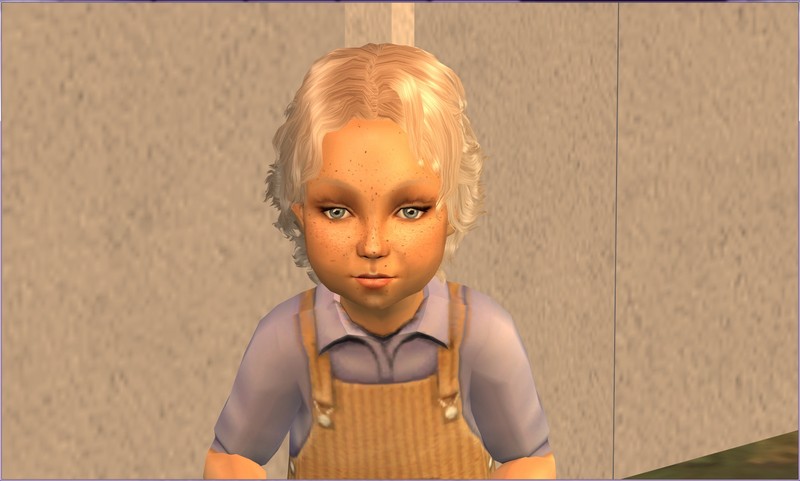 ...and here's Zane!
Notes:
I think Cary is almost all Zane apart from his eyes. He looks very different to his big brother Cole, in any case.
I was really hoping Richie would be a girl. :\ I almost exited to try again and then realised I couldn't be bothered. There's a satisfying symmetry with two boys, a girl and then two boys anyway. :)
And with that, Nick and Sarah's household is officially full! According to me and according to the game, lol. By the time Thomas goes off to college, Sarah will (hopefully) be too old to get pregnant again. I honestly think these two would never stop if I didn't say enough!