Round 36: July 2044 (Winter)
Louisa Gentry is 24 and Justin Moretti is 23.
(Jairus and Vanessa are 55, Eddie is 24 and Lauren and Xavier are 23)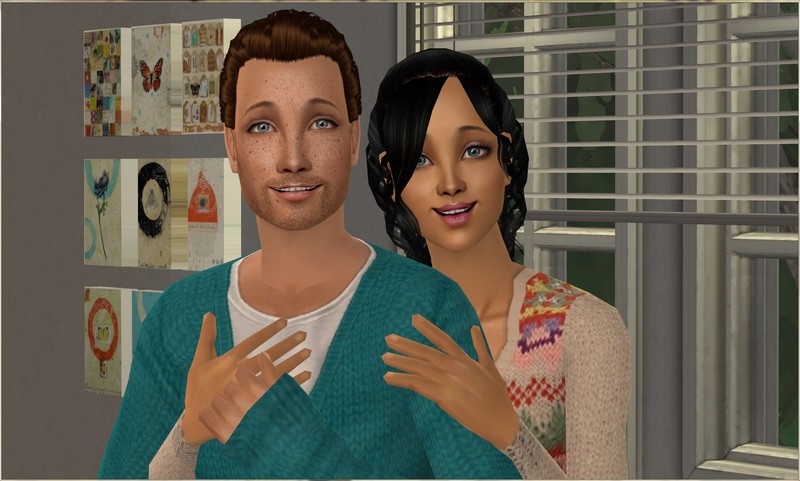 Narrated by Louisa Gentry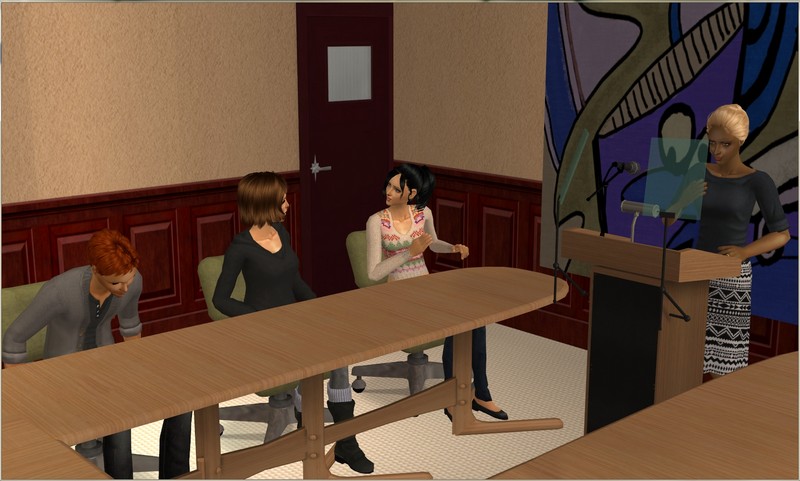 Since graduation, I've been working at town hall. It's not my preference but I had to take anything I could get.
Somehow I was promoted to campaign manager, which gave me more money but also more responsibility and more duties than I don't especially enjoy.
I'd like to work in the field I actually studied for, so I usually use my lunch break to apply for jobs.
I've been called for a few interviews, only to be rejected every time.
My last interview was for a position as the school counsellor at the high school in Exeter. It went about as well as my other interviews.
As soon as they see my transcript, with my fail and subsequent academic probation, I'm quickly out of the running.
It's so frustrating. I was on academic probation in my first year and I really worked hard after that and did so well.
I've gone as far as I'm willing to go in my current position, so to earn more money, I really need a new job.
I feel bad that I'm not contributing as much to our bills as Justin is, as much he says he doesn't mind.
Justin and I decided to buy a house after graduation rather than live with roommates, so we also have a mortgage to think about paying off.
It's not a huge amount. We could probably pay it off within five years, even if I stay in my job. But it's still on my mind a lot.
Justin's parents were fine with our choice; Justin's mum was my age when they got married, so they couldn't say much even if they did object. My parents were not so thrilled.
Even now that we've been moved in a year, Mum and Dad will comment on how we could have had a nice holiday if we hadn't bought a house.
Never mind that we would have been saving our money anyway. And never mind that my parents have never been anywhere since Mum moved here from Takemizu.
We don't engage much with it. We just smile and change the subject.
Justin and I are happy and that's enough for me. I'm glad we bought a house. It's nice to have our own little place.
I feel very settled here and I was surprised how quickly it started to feel like home for us.
I love coming home and having Justin right there and waking up next to him every morning.
It's too small for a family but it's just right for us and our little kitten, Aesop. Justin and I aren't quite ready for kids yet anyway.
Well, Justin says he's ready. He's quite keen for fatherhood lately.
He hasn't been pressuring me about it but I know if I said I wanted to start trying, he wouldn't hesitate.
I can't imagine giving him the go-ahead for another few years yet though. I want to enjoy some time with just us as a couple.
We have pretty frequent visitors, so we're not always on our own. Justin's twin brother Xavier is over quite a lot.
He's pretty busy with law school but he jokes that not having a girlfriend frees up a lot of his time.
He says he doesn't mind but I think he's feeling a little lonely at the moment.
I've suggested to Justin that we set him up with somebody but he said Xavier would hate that and feel so awkward.
I was planning on setting up my twin brother instead but as it turns out, Eddie has taken care of that himself.
Lauren is a very close friend but I don't want to see Eddie unceremoniously dumped again before he even knows what's happening.
Eddie told me they've talked a lot about last time and he's really confident that things will be different this time.
We decided to have Eddie and Lauren over for dinner together, partly to catch up and partly so I could see how they were together.
They're still in very early days, but they do seem really happy.