Round 36: May 2044 (Autumn)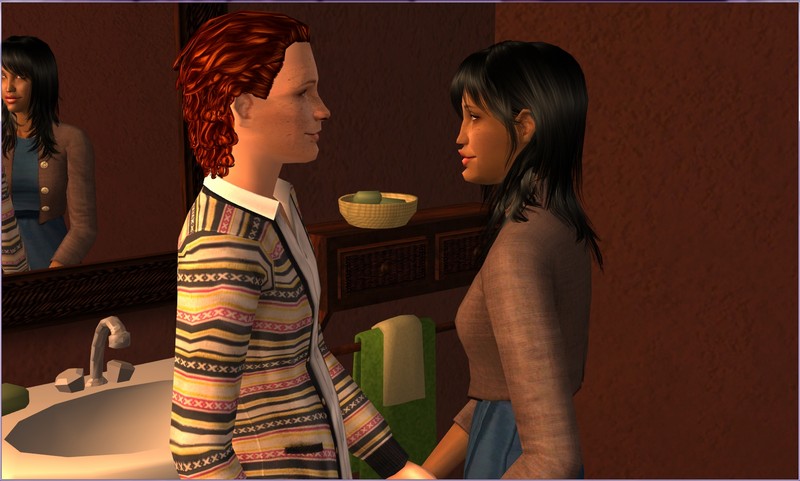 Steve Nihill
has earned two promotions in fairly quick succession and wife
Olivia
thinks that's a pretty good reason to celebrate!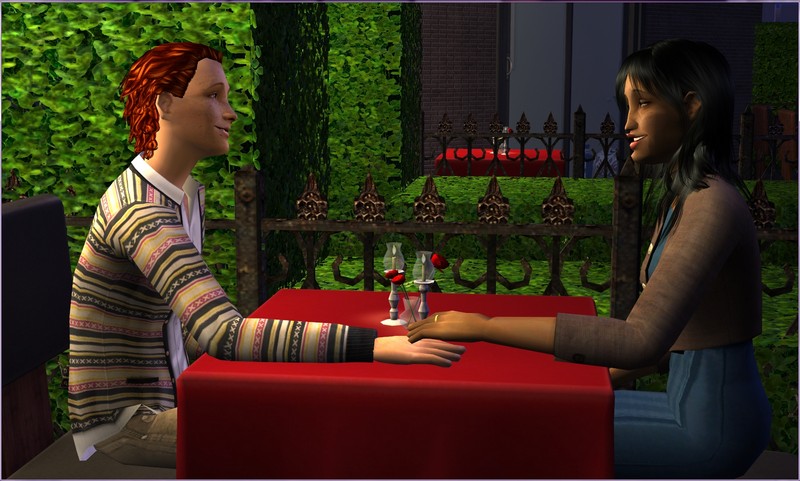 They choose a little restaurant not far from home and enjoy a nice quiet dinner together.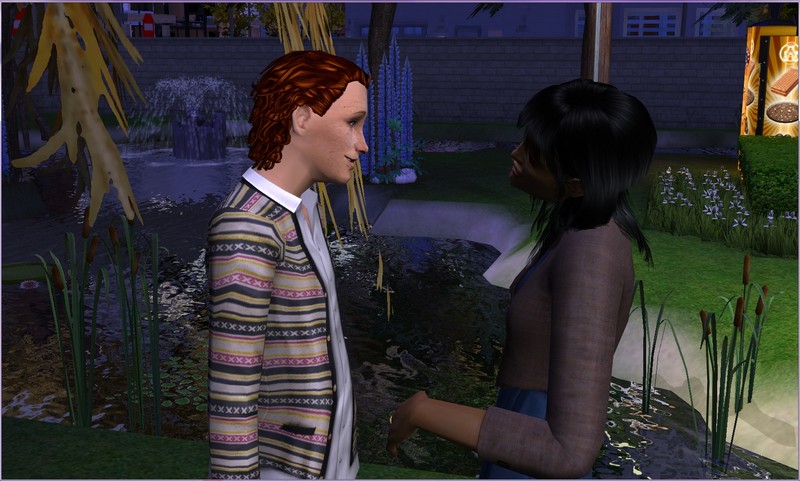 They swing by the park on their way home for a stroll, before the weather gets too chilly to contemplate it!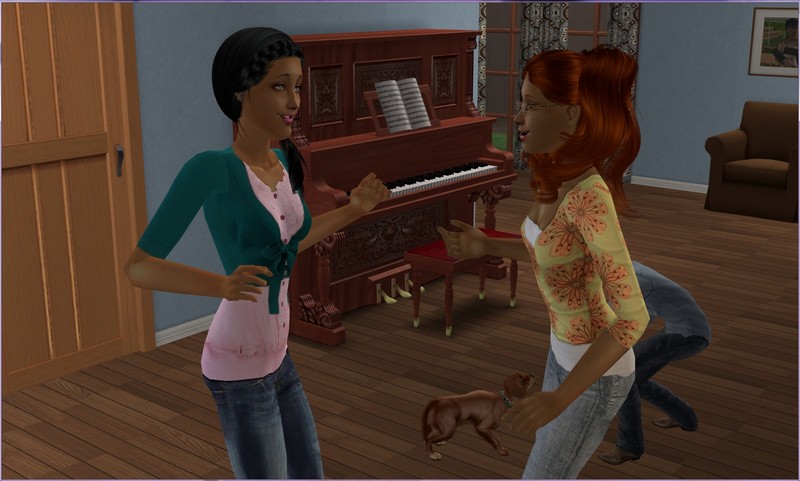 With two teenage daughters,
Ramona
and
Jacinta
, date nights are not too difficult to organise these days. One or both girls are usually willing to stay home and mind
Theo
.
Not that he's particularly difficult to mind. If he's at home, he generally likes to practise his piano or violin.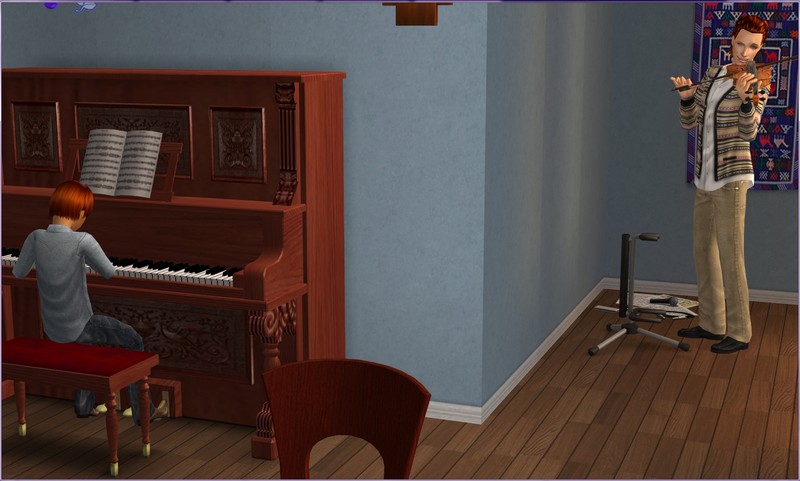 He is obviously following in his amateur musician dad's footsteps!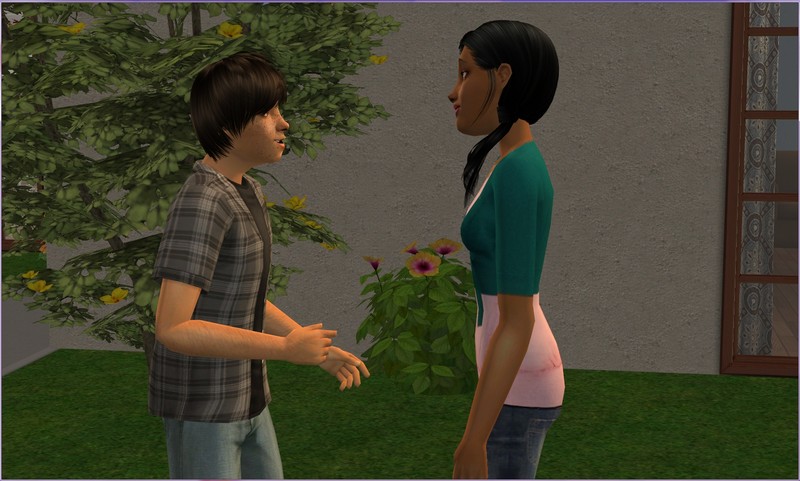 Jacinta has, as usual, boys on her mind. This time, it's
Thomas Moretti
, who has asked her on an actual date.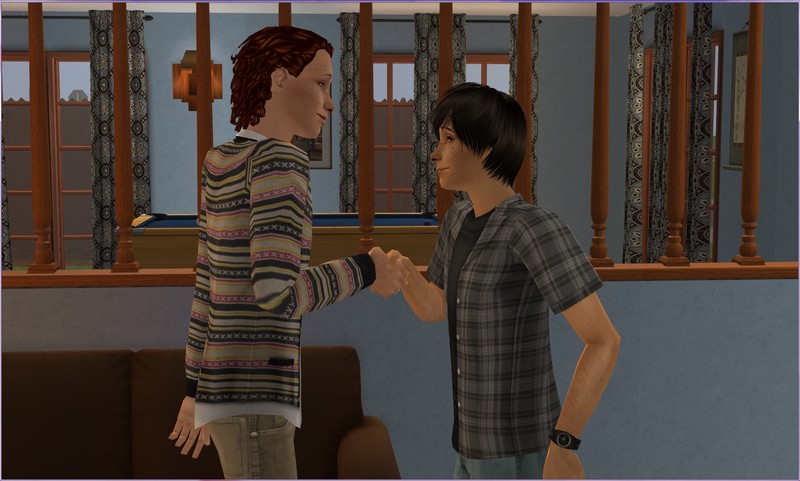 Steve says she can't go unless he meets Thomas first. Finding nothing objectionable, Jacinta gets her wish.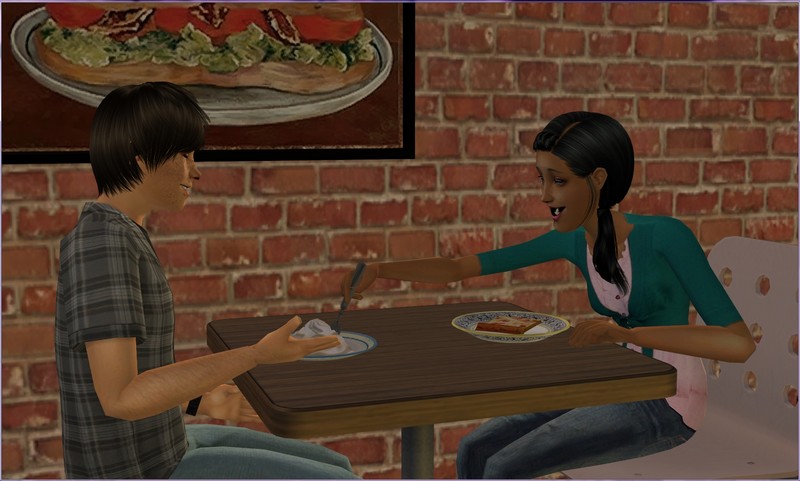 They start out with a very healthy lunch - pizza for Jacinta and baked Alaska for Thomas.
The pair then move onto karaoke...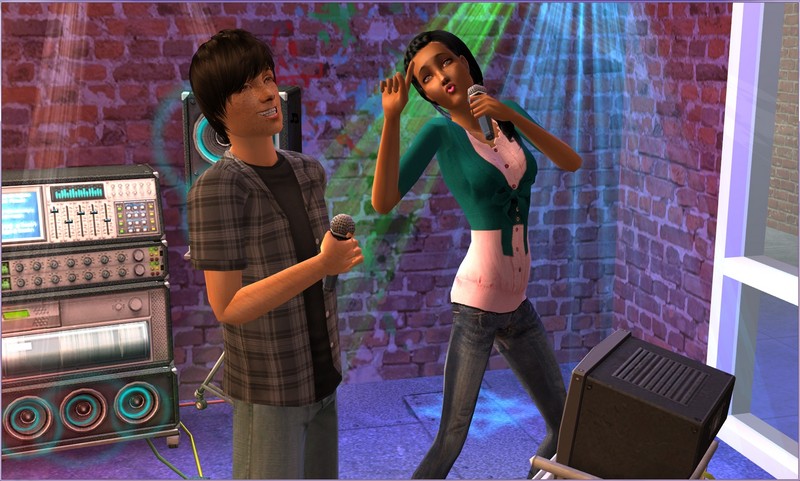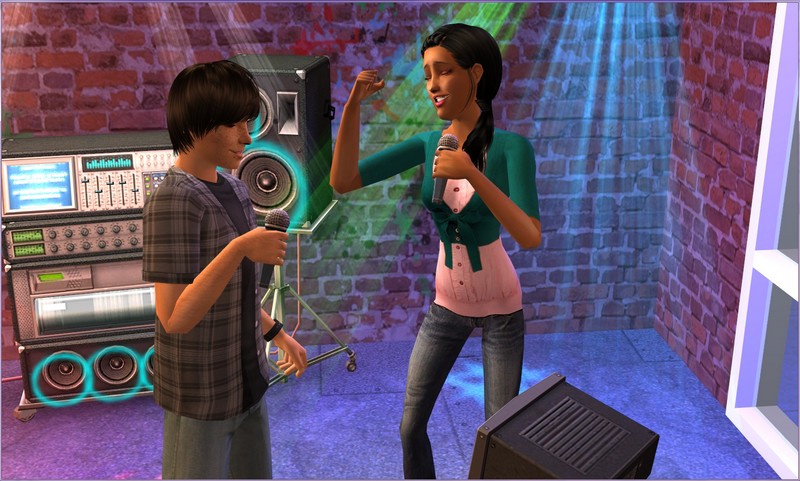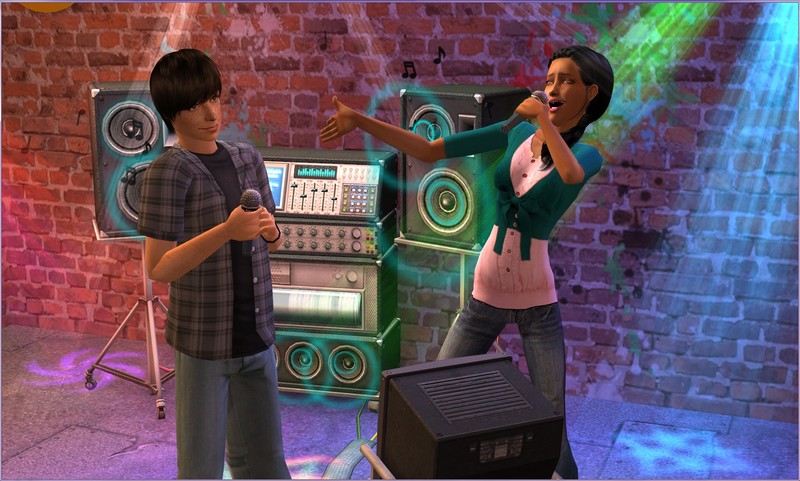 ...which Jacinta is just slightly more enthusiastic about than Thomas!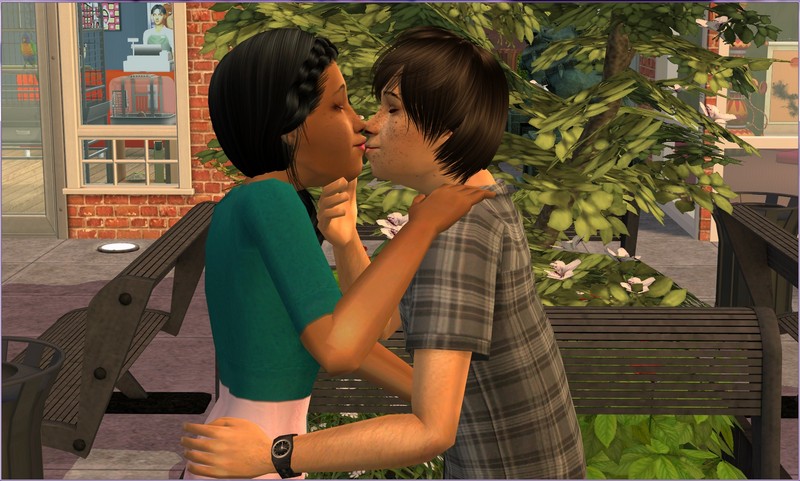 And their first date ends in the best way! It's the first kiss for Thomas but the second for Jacinta, who kissed
Everett Benton
a while ago. He hasn't shown any interest since, so she's moved on!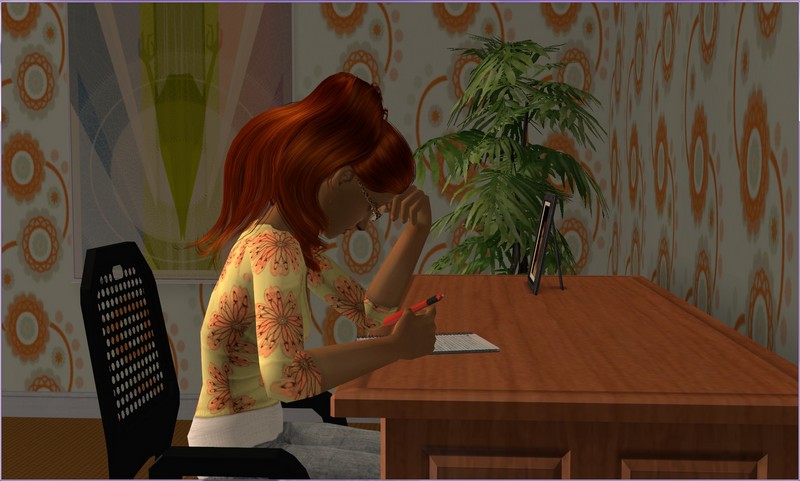 Ramona is in her last year of high school and is focused on acing all of her classes and making decisions about college next year.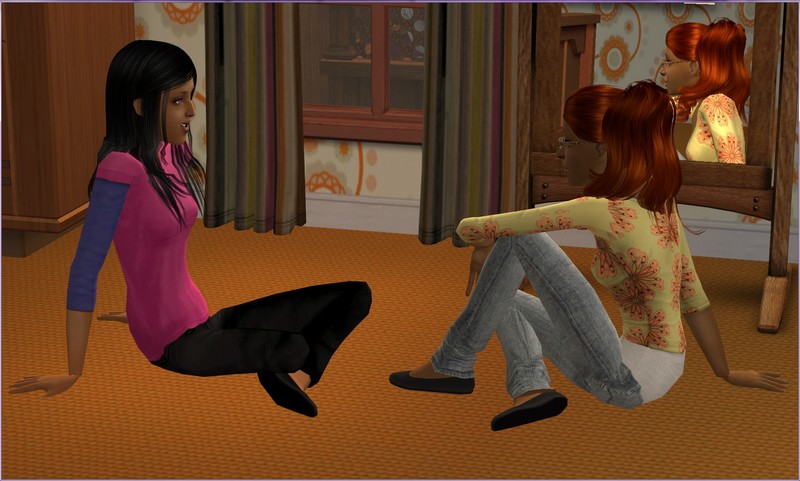 She and
Ruby
were pretty keen on sharing an apartment somewhere on campus but their parents' refusal to pay for that has killed that dream. The girls are trying to get excited about dorm living instead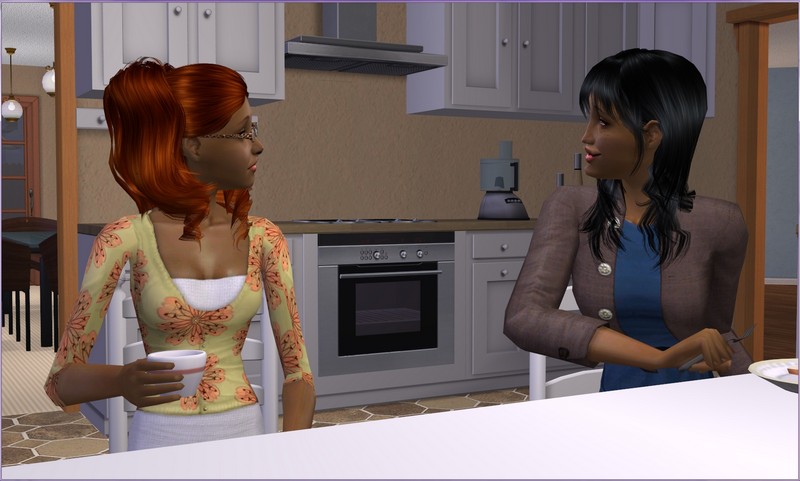 Ramona is still a bit nervous about her SAS results, as much as Olivia assures her she'll do just fine.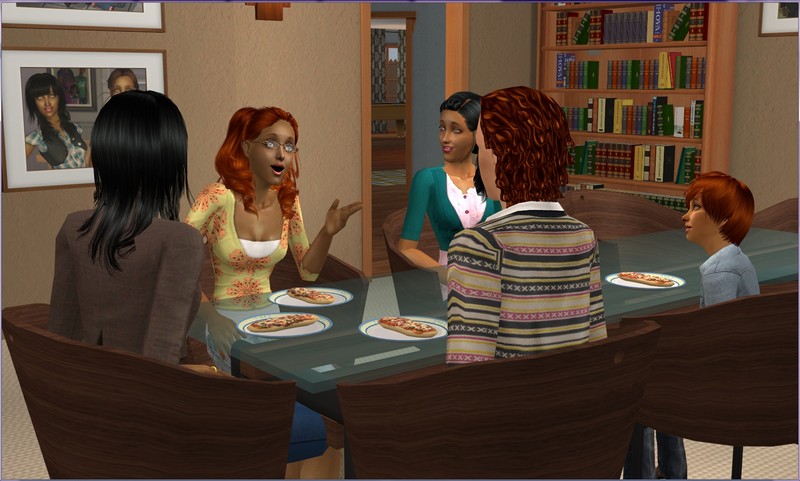 As it turns out, Ramona has done more than just fine. Not only is her score the highest of all the teens in her grade, it's the highest score since the SAS was instituted.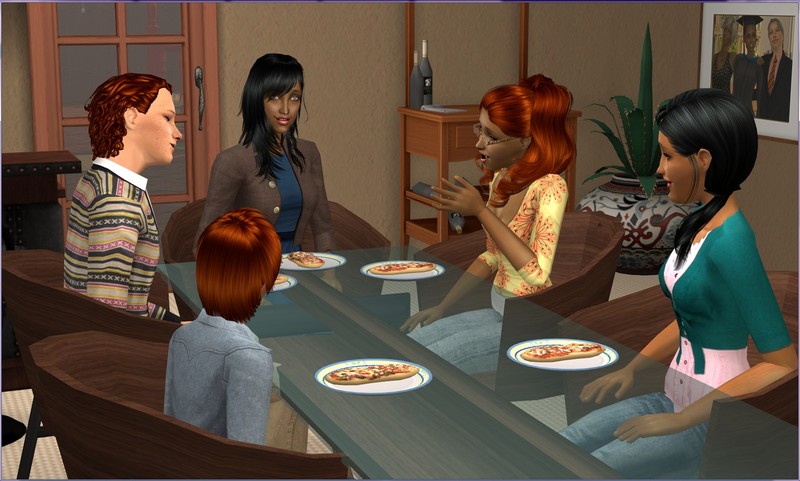 Ramona's score is an unbelievable 77, which means her tuition at Suffolk will be completely free. Her family is obviously incredibly proud of her.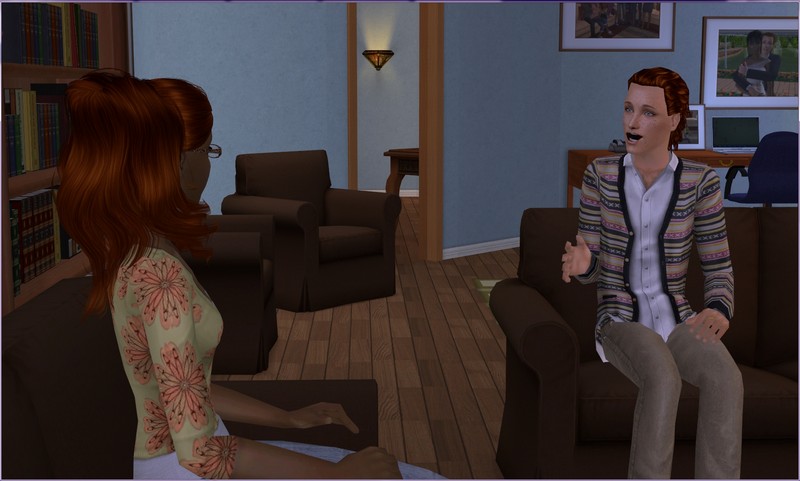 Steve is just that little bit extra proud though! Ramona has decided to go into journalism and has spent the last few weeks pressing her dad for details on his profession.
**********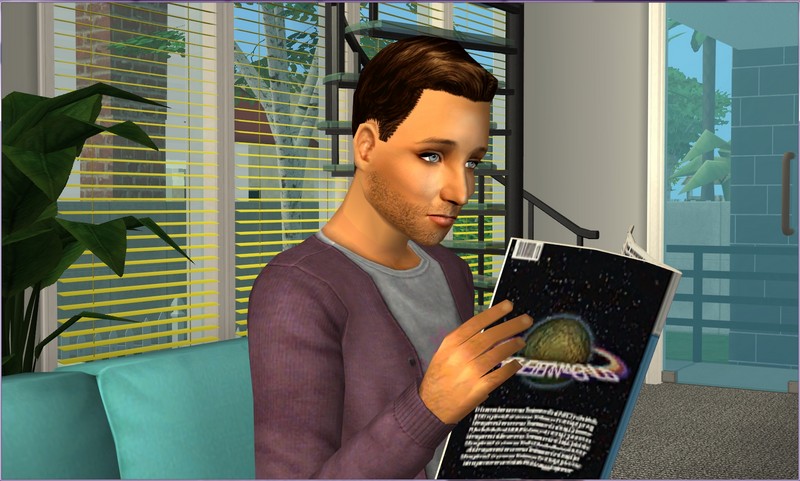 After recently deciding that his life's mission was to own his own bar, he found the perfect place. It's exactly what he's imagined and he's managed to find out the owner will be selling soon.
Problem: it's about $15,000 out of Anthony's price range, even considering the largest loan the bank will let him take out.
Cara is immediately unimpressed, while Caleb is a little more open-minded about the idea.
When he hears just how small this "small loan" is though, Caleb has no choice but to say no. He and Cara just don't have that kind of cash.
Anthony tries a bit more sweet-talking on his parents but it's fruitless. The money he wants just doesn't exist.
He says goodbye to his parents with no hard feelings but his brain is going a mile a minute, trying to come up with another way to make that extra money.
**********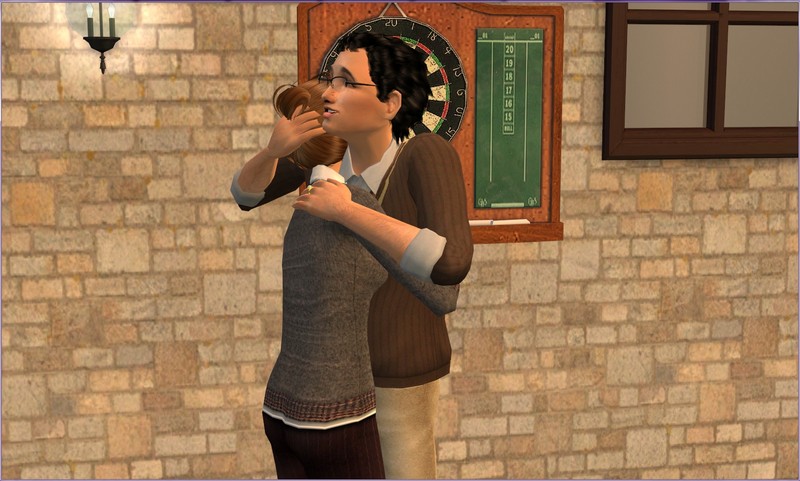 He's really been getting into the game lately and is ecstatic that he now doesn't even have to leave home to play!
Maybe with so much opportunity to play, Connor will finally cotton on to why Lila always, always seems to win.
So the Nihills were my guinea pigs for my new system for scheduling updates and it really worked for me! I had a lot of fun with them, without the pressure of writing a whole update. I almost think I could have written a whole update, actually, but that won't be the case with all the families. Some family check-ins will be much shorter than this one. The Nihills just happened to have a fair bit going on. Steve's two promotions were unintentional - he got the first and then he won a chance card for the second, after I'd forgotten to put the Job Stopinator in his inventory. I could have just ignored the chance card...but I have a compulsion to always do them, lol!
Very excited about Ramona's score! This is like a Joanna Draper/Nick Moretti level score, if anyone remembers when they went off to college. I wasn't doing SAS scores back then (the criteria was number of scholarships - Joanna and Nick both earned at least 8 and got free tuition) but I imagine this is the kind of score they both would have earned.
If Cara and Caleb had had the money to lend Anthony, this would have been a more difficult story decision for me. Would they give him that amount of money, if they could? I don't know. Seeing they're about $10,000 short though, the decision was made for me. Anthony's going to have to find another way. :)
That darts interaction is the first time I have ever seen that in my game...or anywhere, I think. I've seen the interaction pop up before when I've clicked on the dartboard but I'd either never selected it or my sims were interrupted and didn't do it. I chose my favourite pics from the scene but there were so many more that I took! Some great reactions that might work well for other scenes too. I'm going to post the whole shebang on Tumblr.
And yes, a baby Novak is on the way! I missed Connor and Lila, so I thought I'd check in on them for Connor's birthday and then remembered their mutual baby wants and let them give it a shot. Third time was the charm. :)