This week has been a bit crazy and I didn't get the chance to play and write an update for Charlie and Camilla's family like I wanted to. So instead, I bring you a lot tour. Some of you may have already seen this at N99.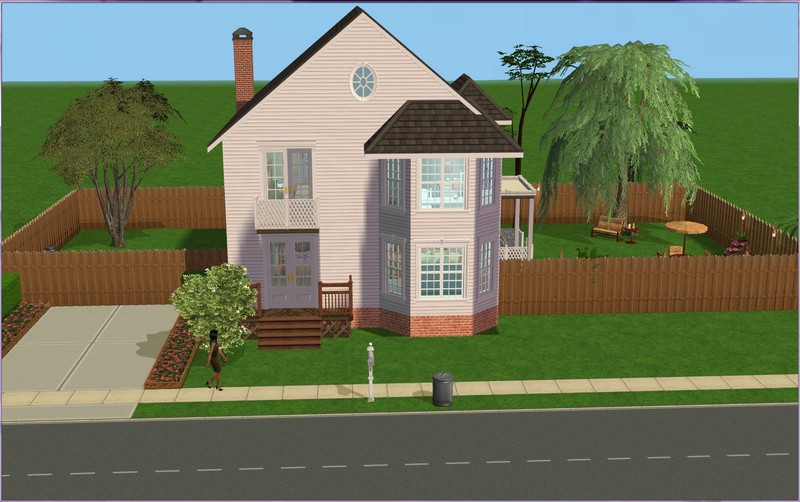 Last time I played Sam and Julia, he got quite lucky with the chance cards. Seeing I had also noticed their apartment lot getting buggy, it was the perfect time to move them. Once I moved them to the bin, they had over $100,000 and I immediately thought of Bramble Cottage, which has been sitting in my hood - empty - for over a year.
I was happy with how I'd decorated it before (which you can see
here
) but it didn't suit Sam and Julia. So I got to work redecorating. It was so nice to work with no real worry about budget! I'm in the middle of two other decorating projects right now and don't have nearly as much cash to work with as I did here.
If you haven't read Sam and Julia's latest update, there is a spoiler for it at the end of this tour, if that sort of thing bothers you.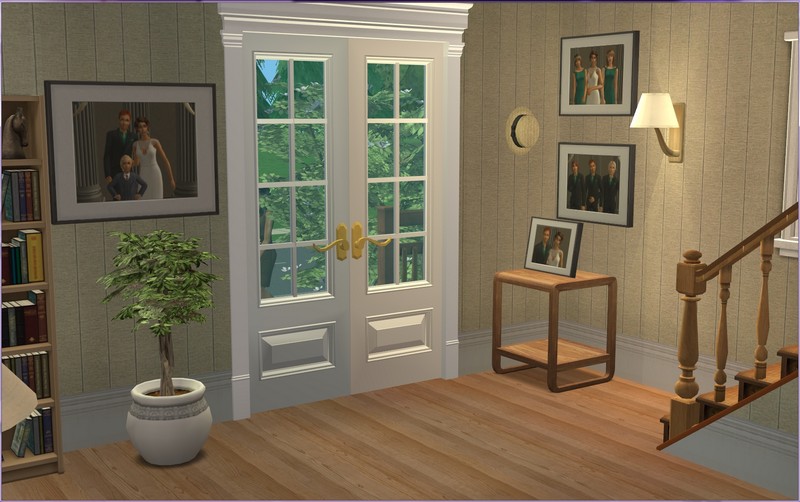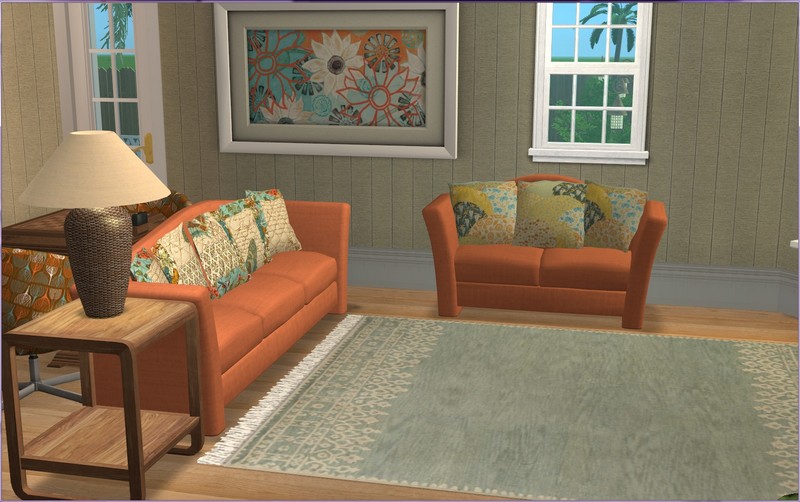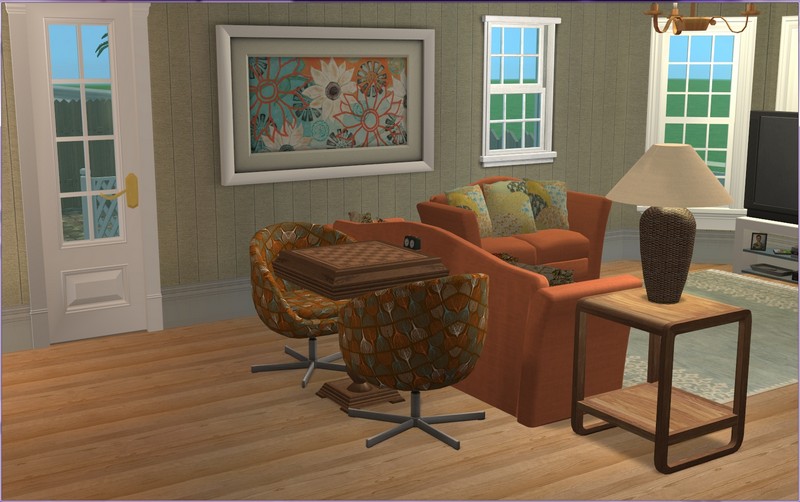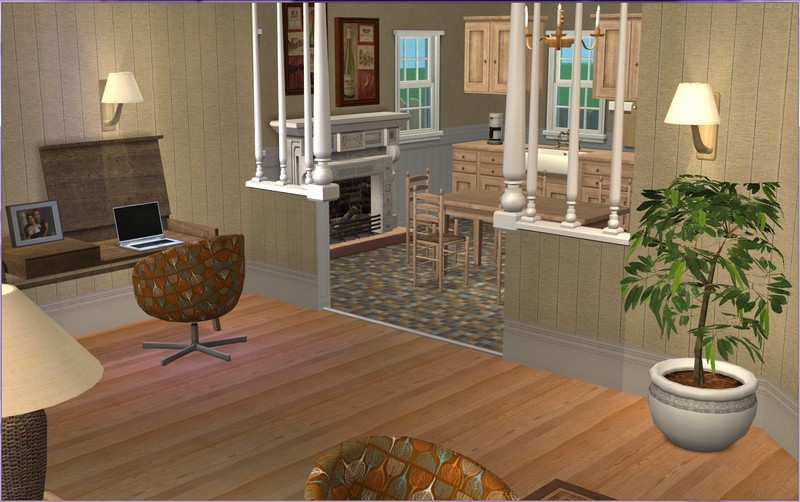 The living room/study area. I will be abusing those Skruvsta chairs from now on, along with Pru from N99's fantastic recolours of it. When I downloaded them, I loved them but was under the impression they were armchairs. But they're desk chairs and I am so excited! When I first installed TS2 all those years ago, one of my disappointments was that you could no longer use armchairs with desks or chess sets, as I used to do that more often than not with TS1.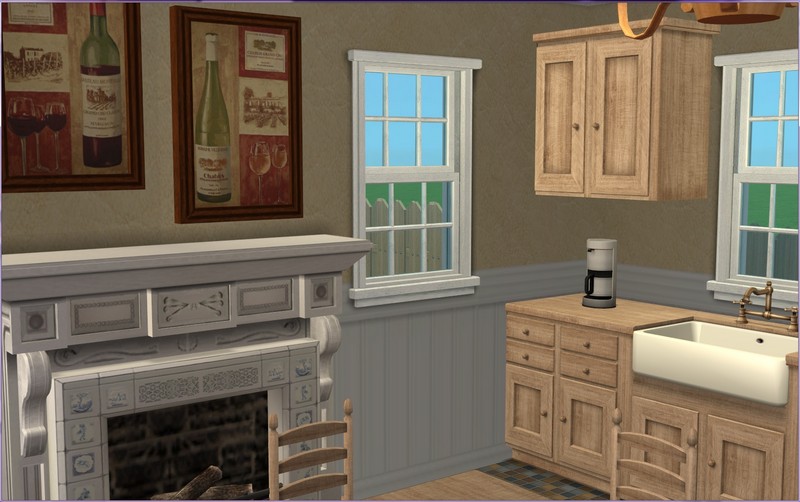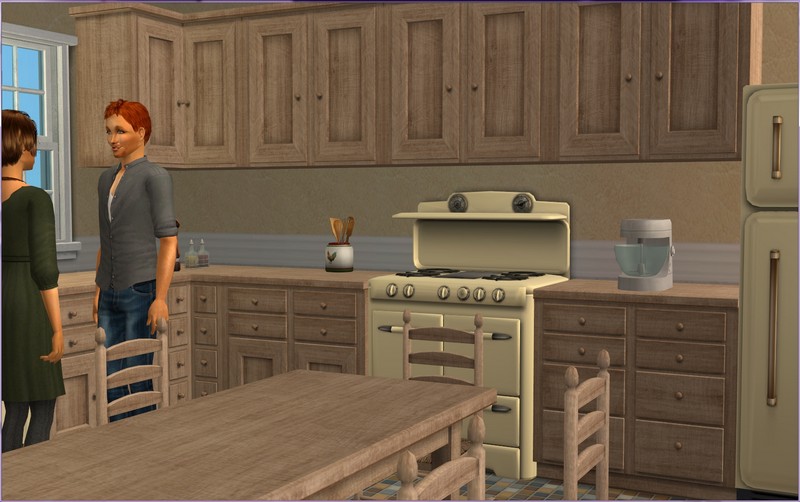 The kitchen, with bonus Sam and Julia standing around staring at each other.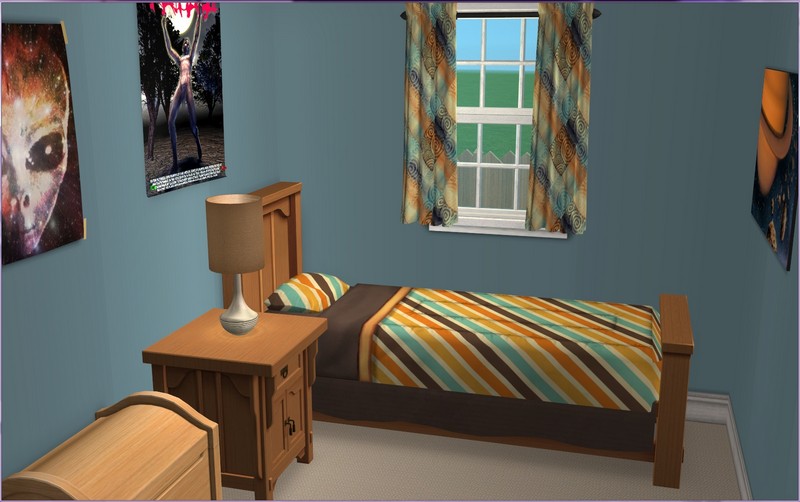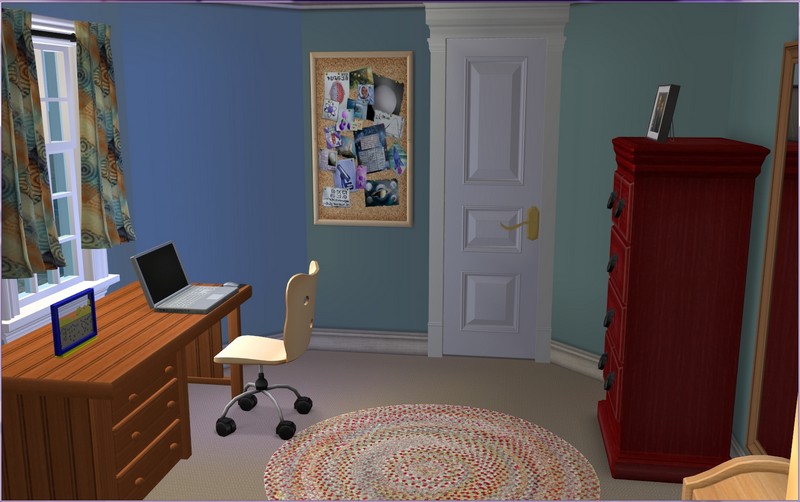 Zac's room, which is very similar to his room in their old place. I still intend to replace that dresser texture, as it's too red for the room. That's just a placeholder.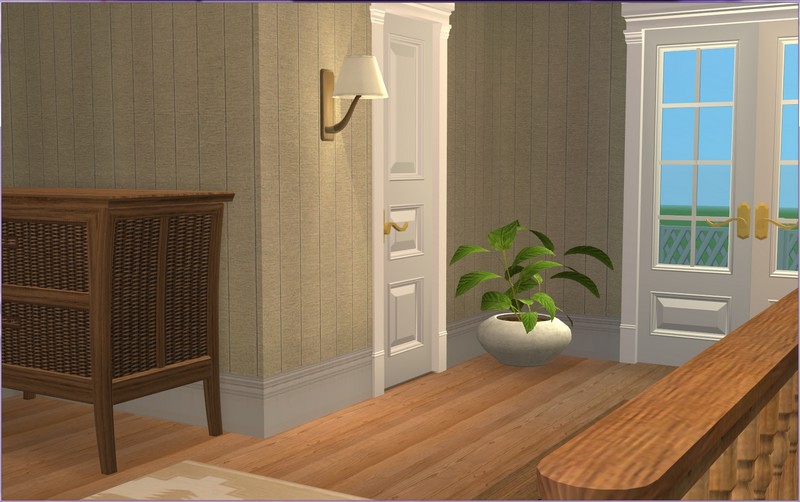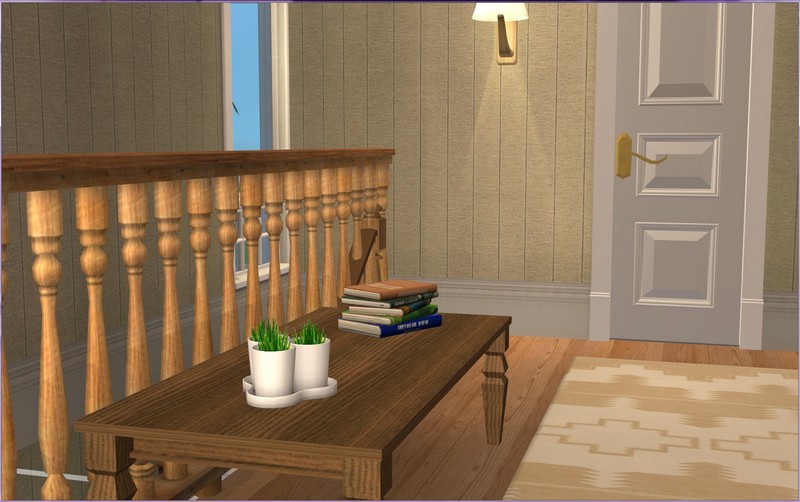 The hallway, which is fairly simple but I really like it anyway.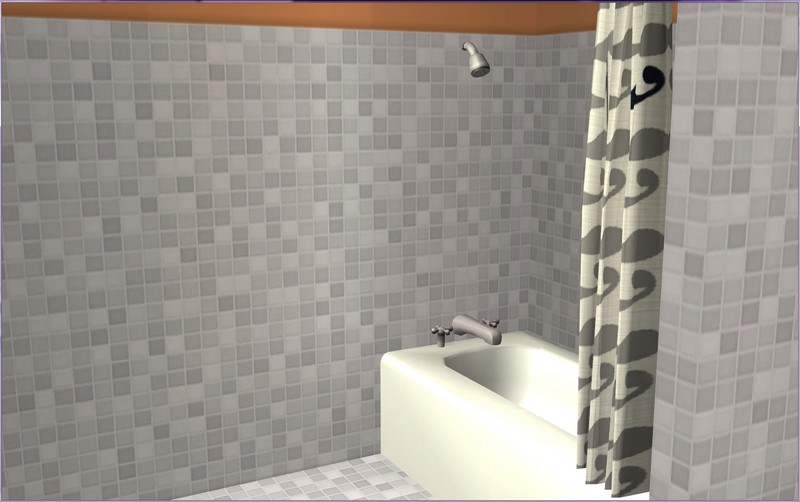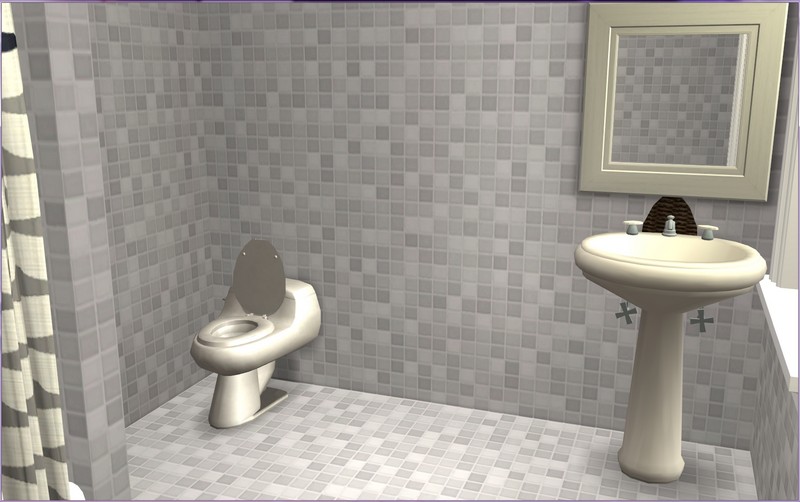 One of the bathrooms. The only structural changes I made to the house was with the bathrooms. It had three bedrooms and five bathrooms, which seemed unnecessary. So I converted the large bathroom downstairs into Zac's bedroom and bulldozed the wall between two of the smaller bathrooms upstairs to make another large one.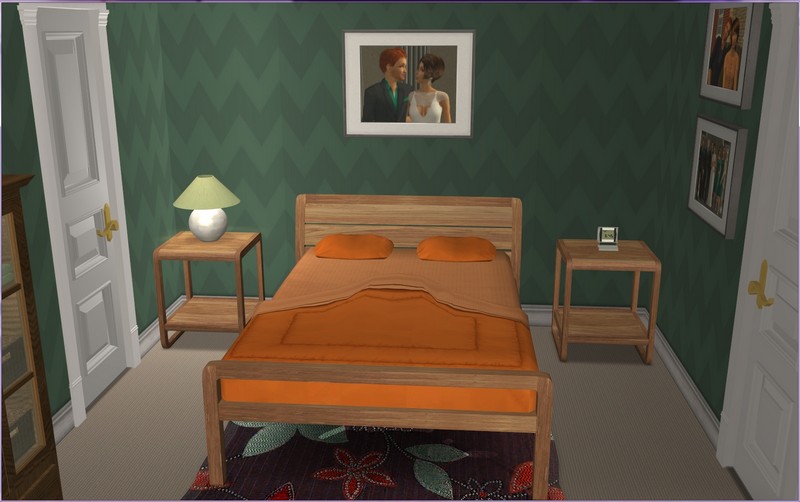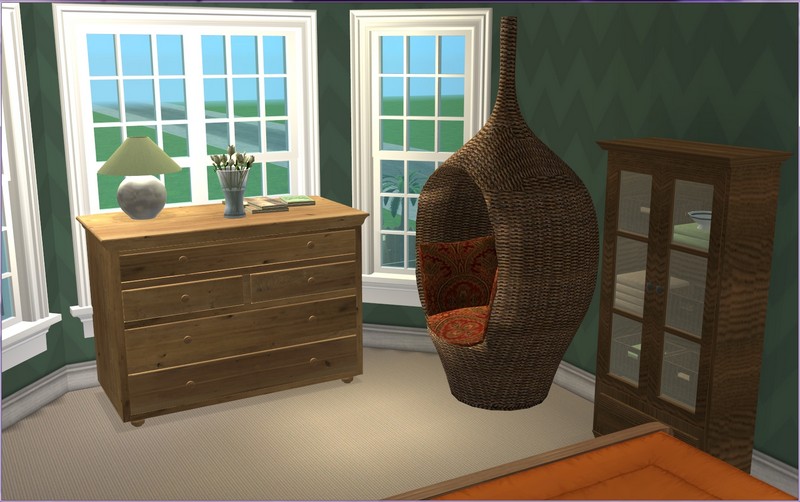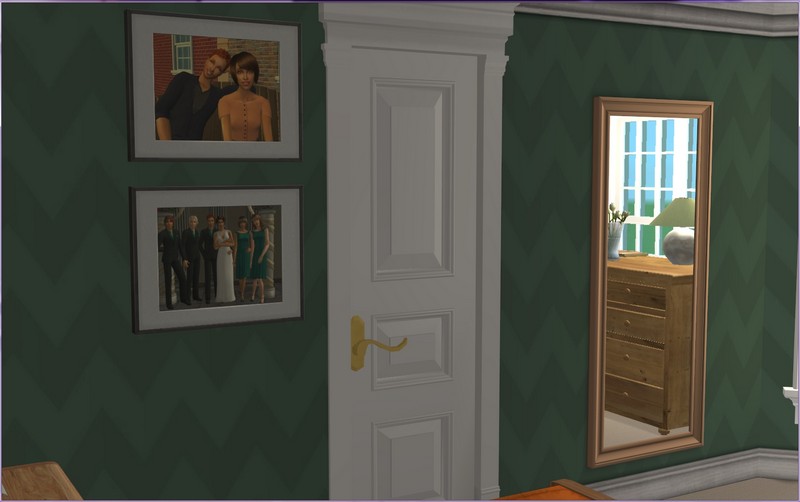 And finally, Sam and Julia's bedroom. I brought some of the furniture from their old bedroom over to this new place but added a couple of new pieces as well.
The two rooms I haven't shown - the nursery and the little girl's bedroom - are staying the same for now, so you can see those in my previous tour which I linked above. I'll use the nursery as is for the upcoming Baby Whitney but I'm not yet sure what I'll do with the other bedroom. If they have a girly girl, it might still work for her but otherwise, I'll be changing it eventually.