Round 35: November 2042 (Spring)
Sam Whitney is 32 and Julia Gray is 31.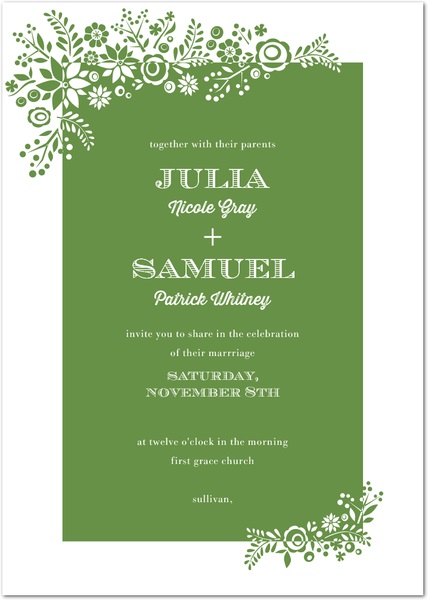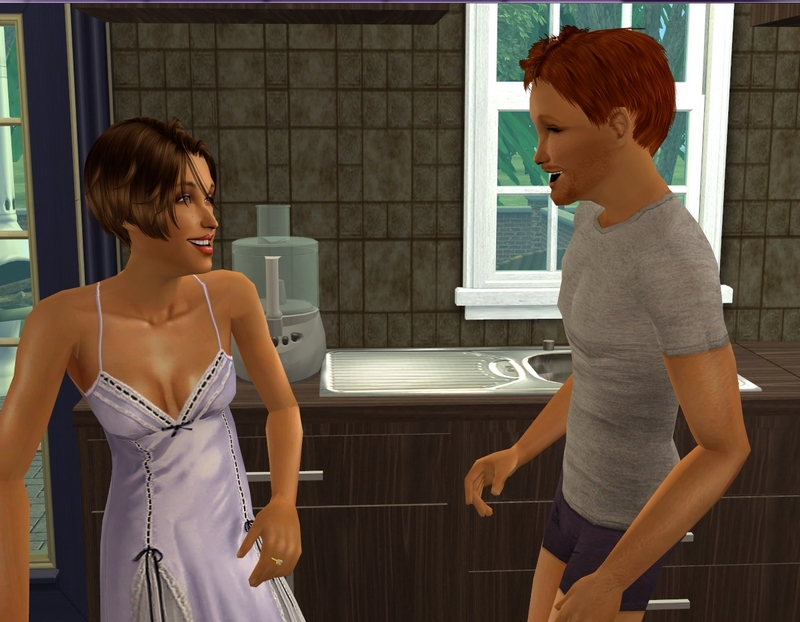 Sam and I have both been so excited about our wedding and on the morning of, we could hardly believe the day had finally arrived.
My parents wanted me to spend the night at their place but I didn't really care much about upholding that particular tradition.
I know a lot of couples live together before they get married and still do that, but it just didn't seem very important to me, so we did it our way.
We decided to get married at First Grace Church, just a couple of blocks from our flat.
When we arrived at the venue, we were pretty glad we hadn't been banking on having an outdoor ceremony. It had been raining on and off and the sky was very grey.
It was all dry inside, fortunately!
We had a very short ceremony but it was perfect for us.
We really just wanted to get married and then get to celebrating.
I thought it was pretty funny that right after the ceremony, Zac congratulated me with a handshake! Zac is kind of serious and can be weirdly formal sometimes.
He's still 8 though and finds his own fun when he feels like it.
Sam was a bit worried that Zac would be bored at the wedding, seeing he'd be the only kid there. He was happy to see that he had no cause for concern.
We wanted to keep it small but everyone important to us was there.
Dad was relieved that no one asked him to do a toast at Lucy and Edward's wedding but I managed to talk him into doing one for me and Sam.
He was quite nervous but he did a great job anyway.
Sam also gave a speech and toasted to us and our future together.
We followed up the toasts with cake.
Not the way I'd usually choose to eat cake but I was in an unusually good mood on our wedding day!
The day went beautifully but the rain did quite literally put a dampener on things for us.
The dining room was really not big enough for dancing; we'd been hoping to do that out on the patio.
But there wasn't much we could do about it, so Sam and I had our first dance inside - we didn't miss out on that, at least.
The rest of our reception was spent mostly mingling with our guests. We missed the dancing but not as much as we thought we would.
Hope had warned me that people start asking about babies pretty much the second you get married and she was right.
Lucy's already got it in her head that we'll both get pregnant sometime next year and our babies will grow up together.
I mean, it'd be nice - Lucy and I never had any cousins - but that doesn't mean it's going to happen.
Even Zac is totally desperate for a little brother or sister.
He asks Susannah and Daniel about a baby all the time and they're expecting they'll be asked about a wedding too, now that Sam and I have got hitched.
My mum and dad are the most keen, naturally. They're ready to be grandparents and they don't care if it's me or Lucy or both, just as long as it happens!
We're not telling anyone anything but we're planning on working on that pretty soon. Sam and I are both very excited to start a family together. We do want to have a honeymoon first though! It's going to be a lot harder to get away once we have a baby, so we may as well go now while we still can!