So I wasn't planning to get this lot finished (or even started) so quickly! Once I realised I definitely wanted to combine Naomi's shop with the fashion career lot and that I was playing Olivia next anyway, I figured I might as well get it done now! The poor woman has never had a work place in my game, lol.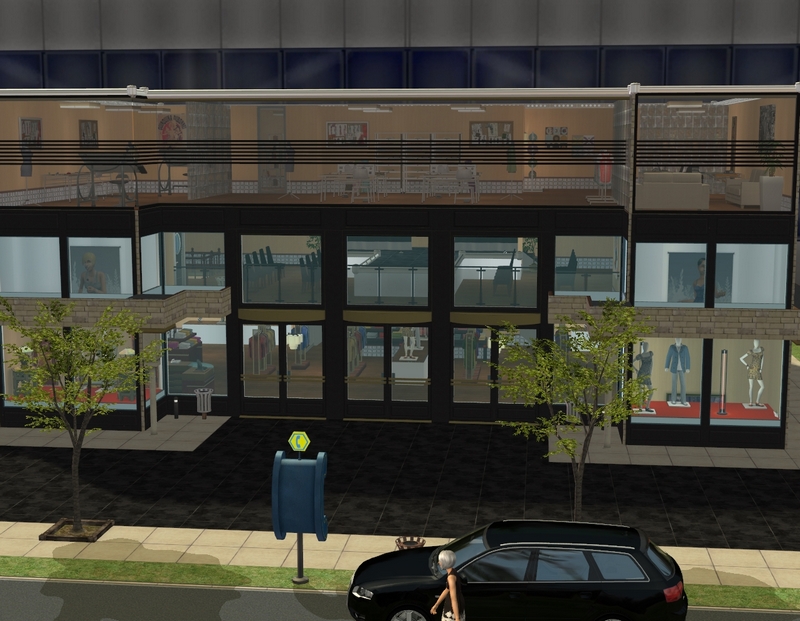 And here it is! Naomi still owns it and will run it as a shop but the upper two levels will be used for anyone in the fashion design career.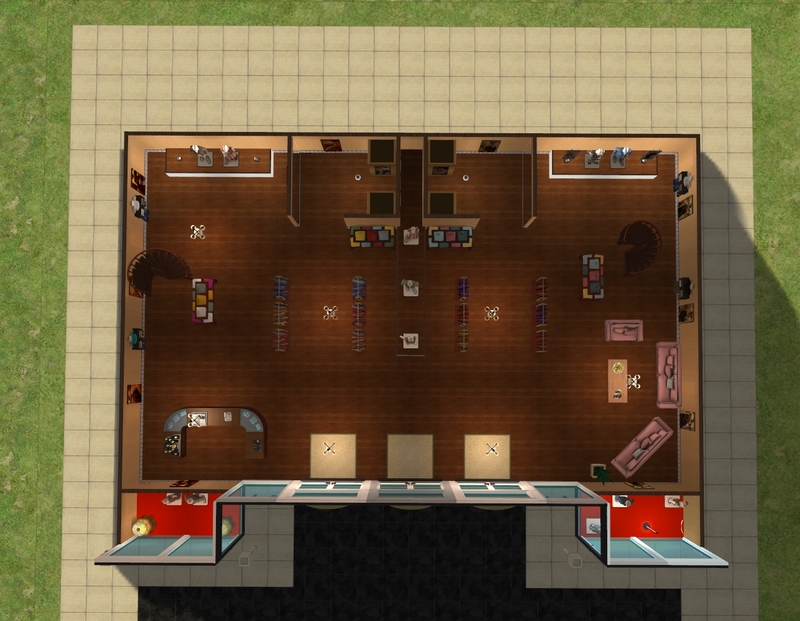 The first floor is the actual shop part.
The second has a runway. The original EA lot (H&M Sim City) had this runway already there, so I just kept it.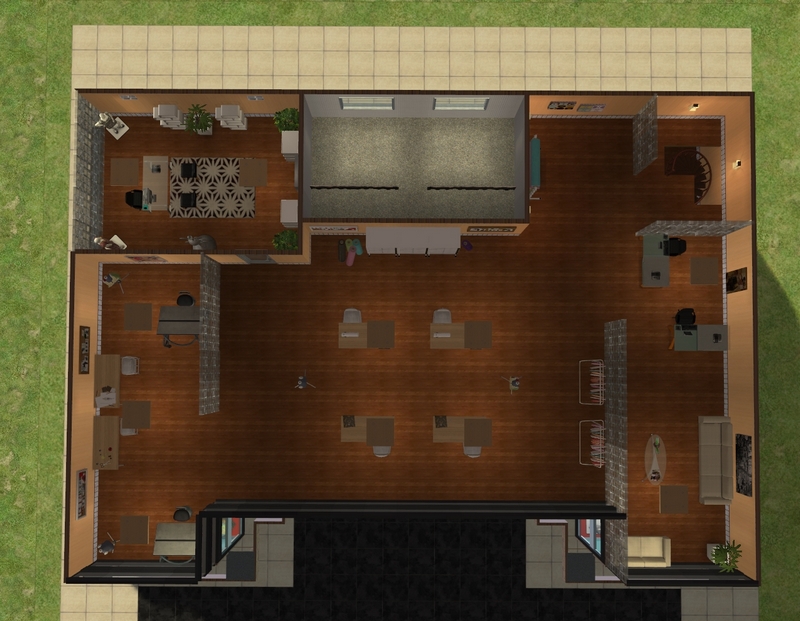 The third floor is totally my design (added the third storey especially for it) and contains office and design areas. Don't mind that empty room - because of the curtains below being on platforms, they stick up through the ceiling, so that room just hides them! It also gave me a less boxy layout to work with.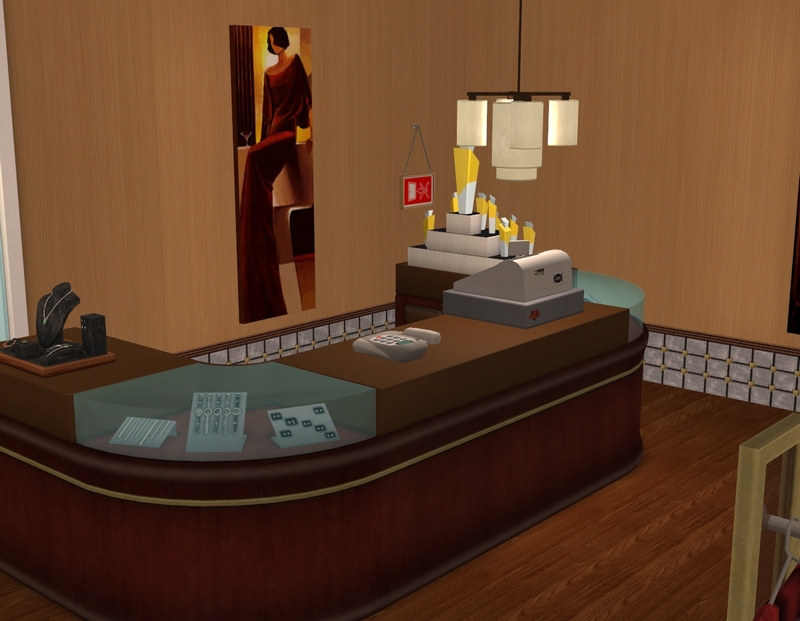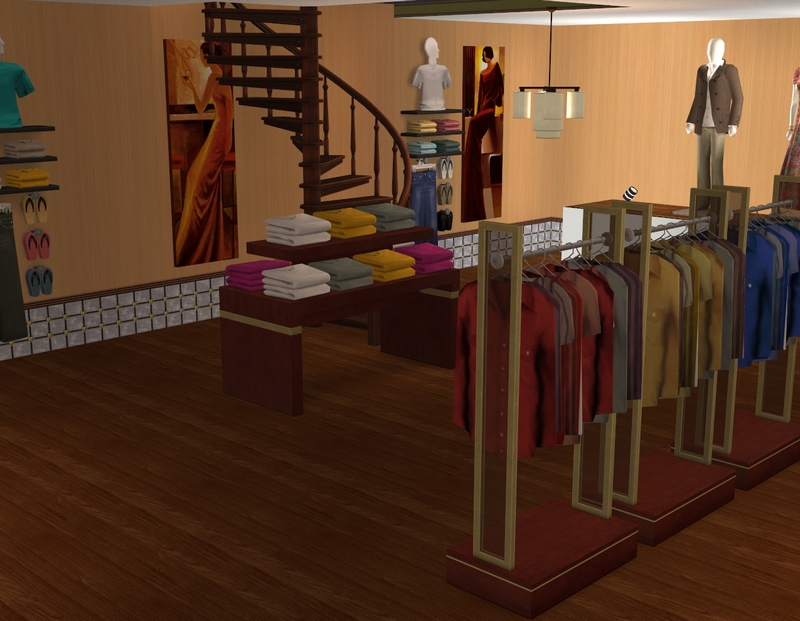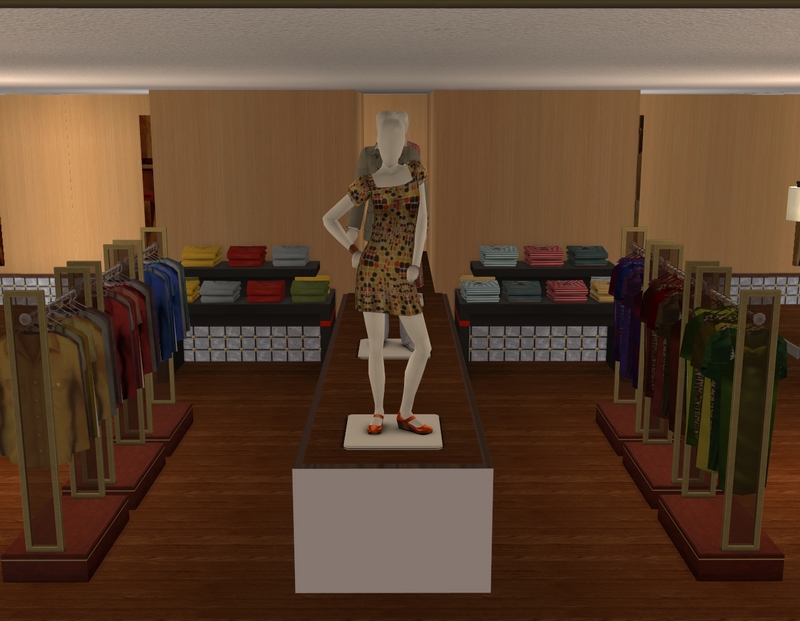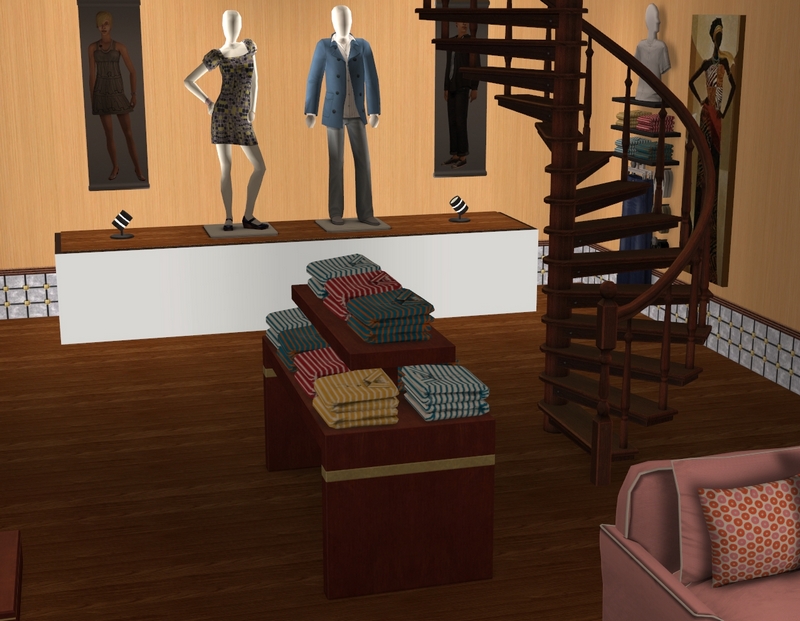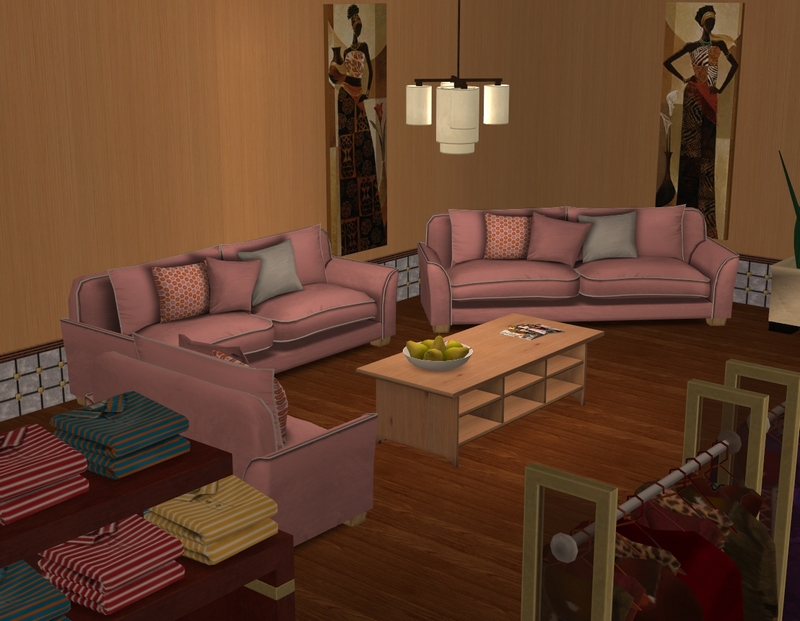 The shop. I used an old Sims Connection set in the first incarnation of Vestiti in Sullivan 1.0 but decided to just use the H&M stuff this time. The clothing rack in that old set was screwed up anyway. Sims browse from the wrong side and it looks super-weird - I was always having to shoot around it!
The lounge area is a little nod to a clothing store here in Sydney. They have (or had, I haven't been in there in a while) couches outside the changing rooms and they are almost always occupied by exhausted boyfriends and husbands who have been dragged out on shopping expeditions. It always makes me giggle a bit!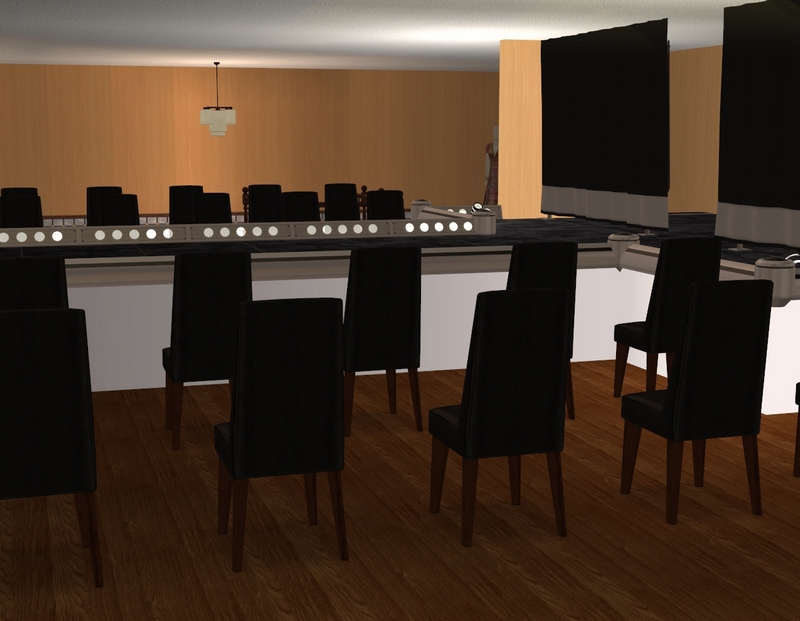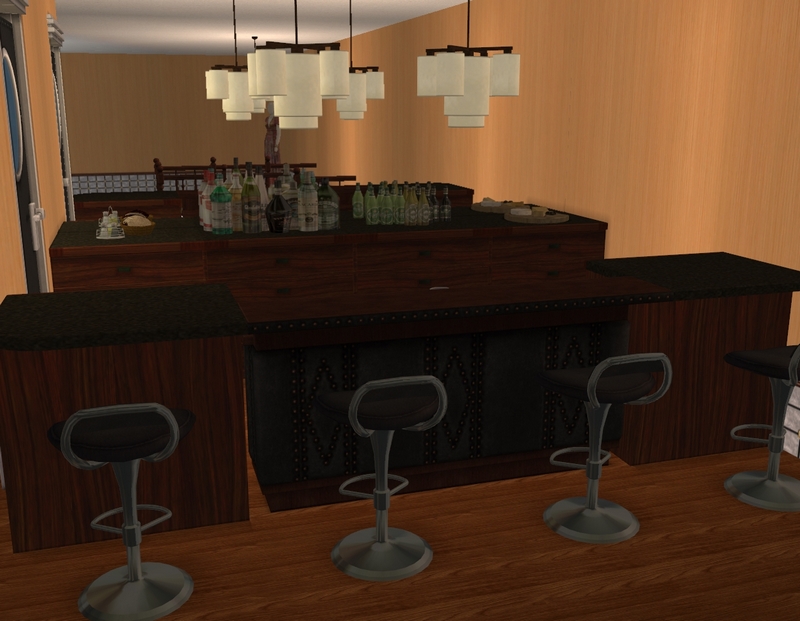 I didn't take many pics of the runway area, as there's not much to it. EA had, if I remember correctly, a barbeque in place of the bar, because that makes lots of sense. So I put a bar in - it seems like something you might have at a fashion show. They probably don't have barbeques though.
And now the office area! This is a little dark right now - I may need to add some more windows.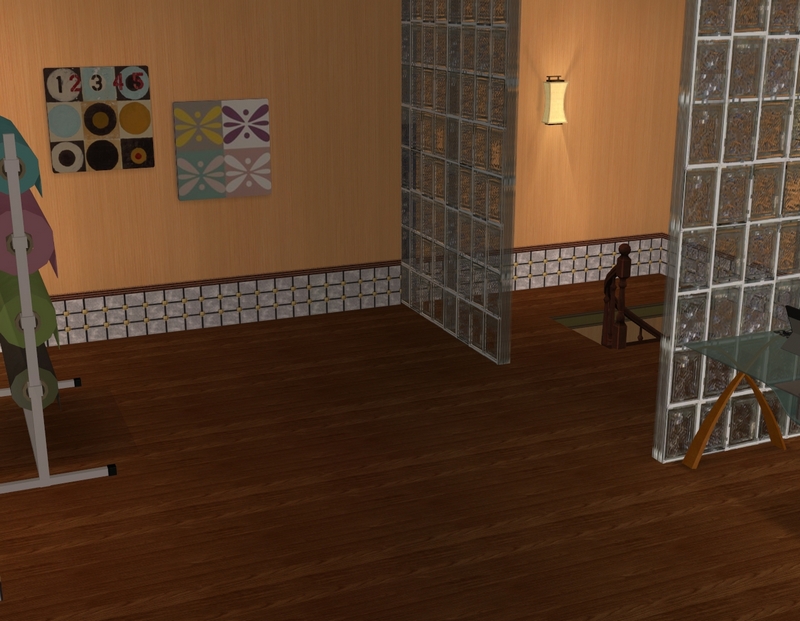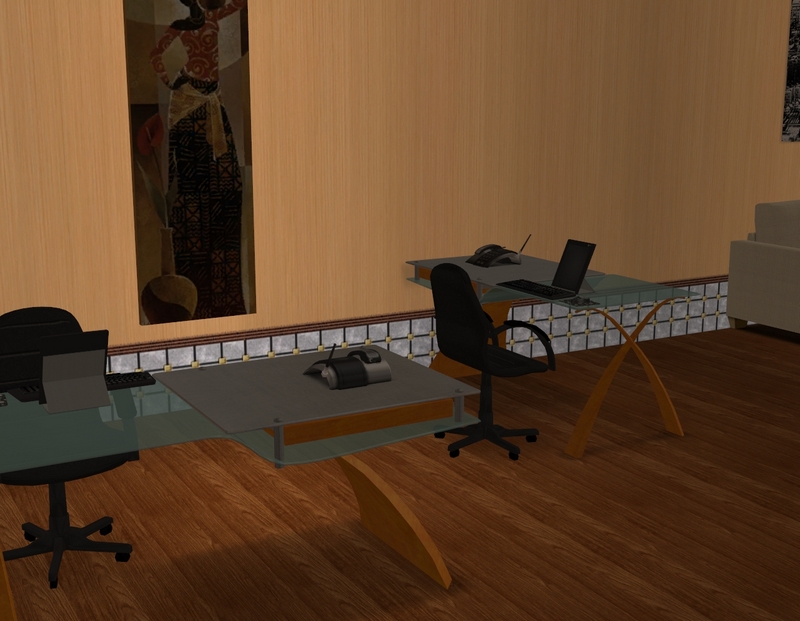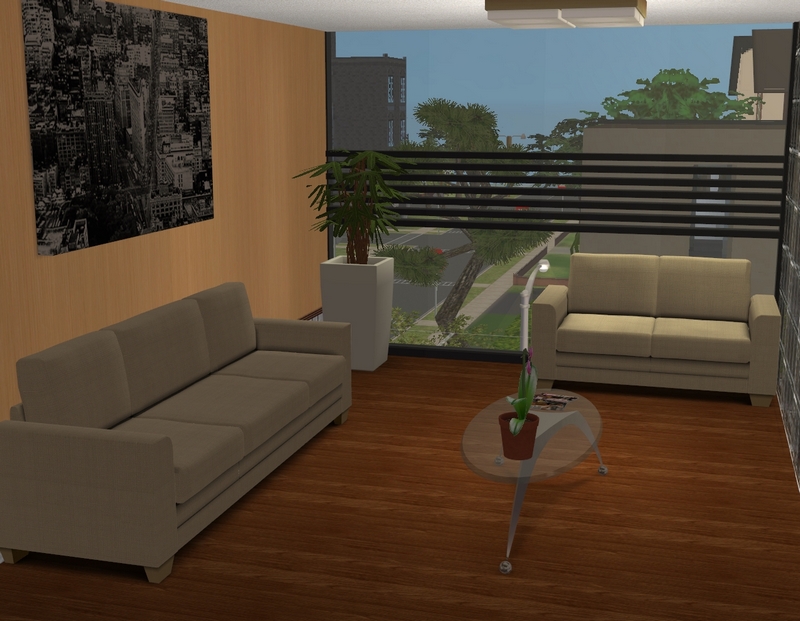 Reception/waiting area.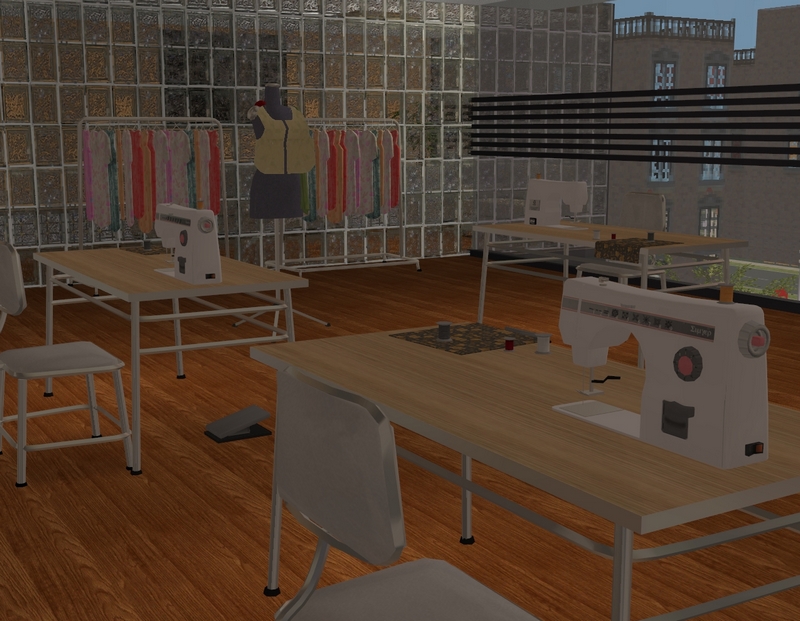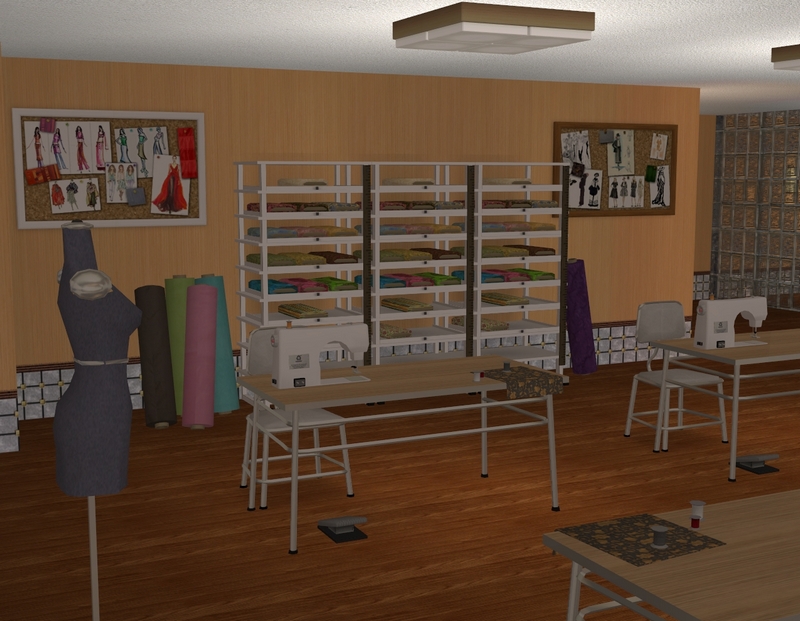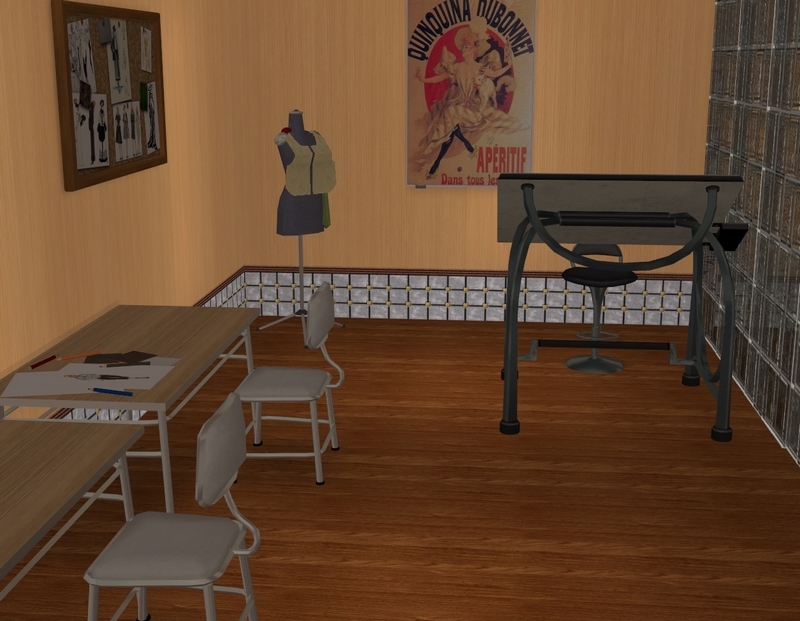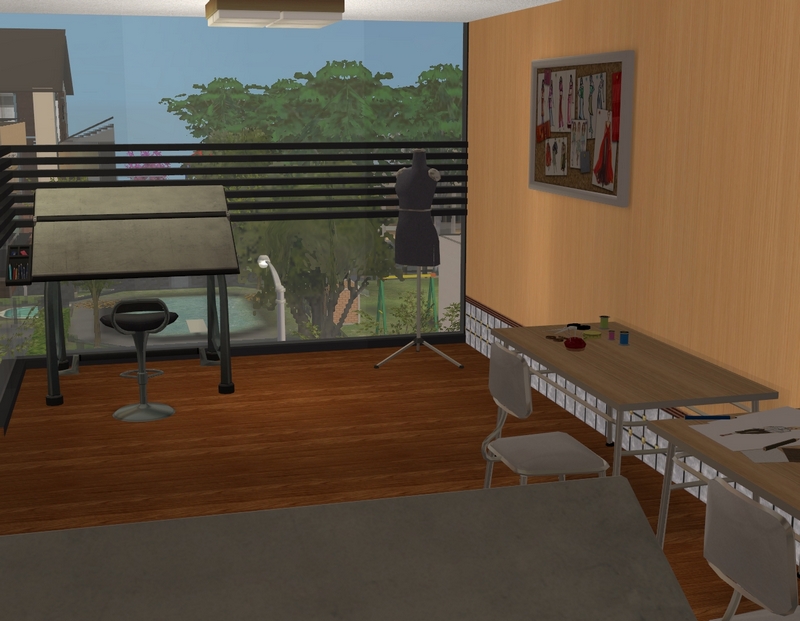 Areas for the designers to work.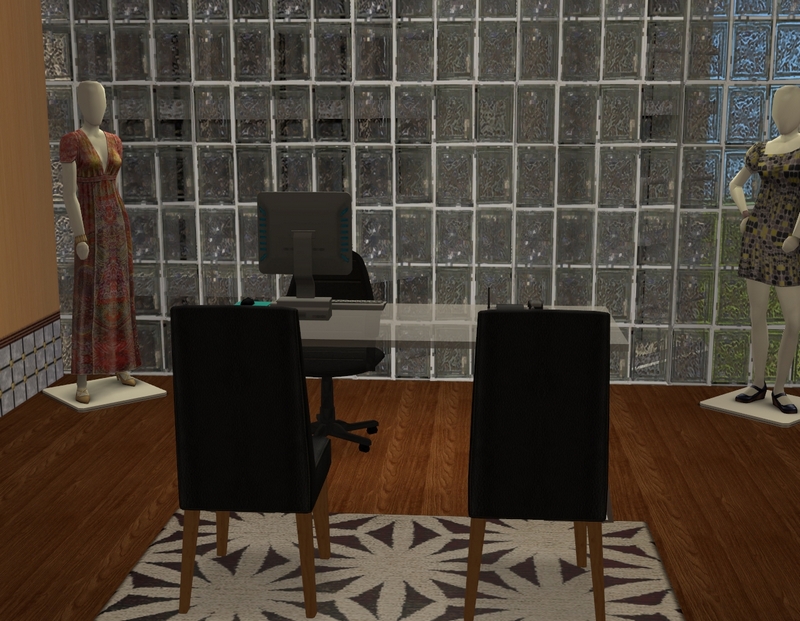 And the boss's office!
Hope you enjoyed the tour!