Recently at
N99
, we held an August Goodies Giveaway in the TS2 section. There were a lot of wonderful things shared but my own contribution were these Dewey Decimal posters, intended for your sim libraries.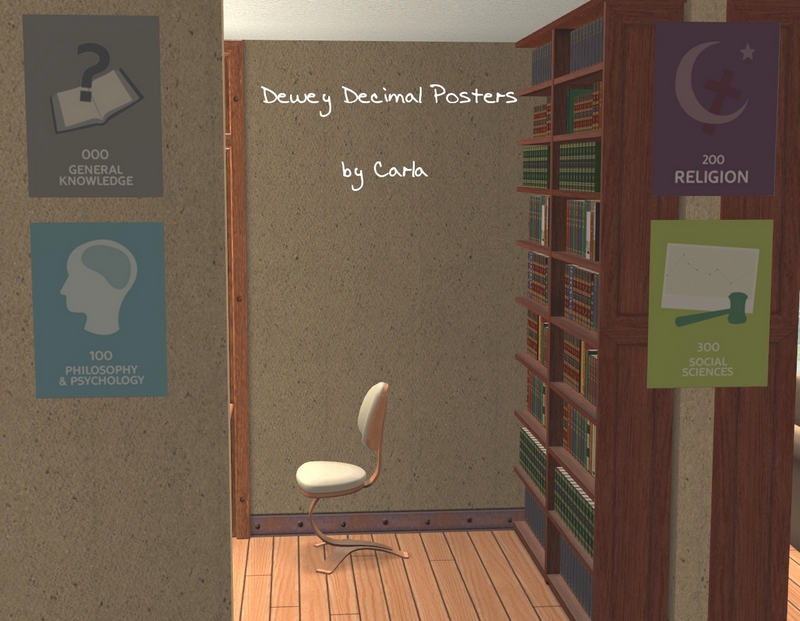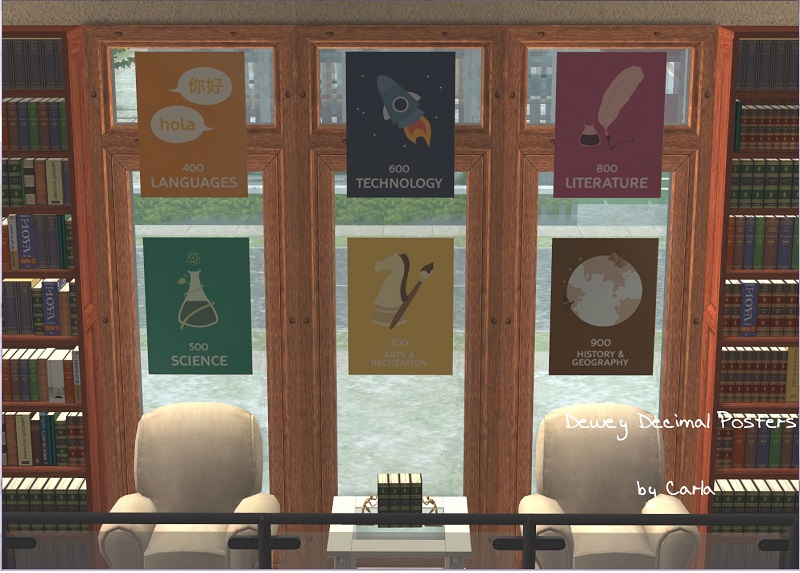 I've been wanting something like this in my game for a while and the August Goodies Giveaway was the little prod I needed to finally get them done. They are based on
these awesome vintage style posters
from Flickr.
In these pictures, they are displayed on one of the Let It Brie meshes (the 75% version), which are slaved to NL's Grilled Cheese painting. They will show up on the Grilled Cheese painting but because of the size of the original image, they will look a little blurry. So I really recommend that you download the
Let it Brie meshes
instead, as these posters will look much, much better if you do.
Download the Dewey Decimal Posters
here
!
Olivia and Steve's update is coming but it may be another week or so. I hope you can all be patient until then. :)