Round 37: July 2045 (Winter)
Sophie Gentry is 32 and Oliver is 28.
(Elspeth and Josh are 31 and Emma is 25)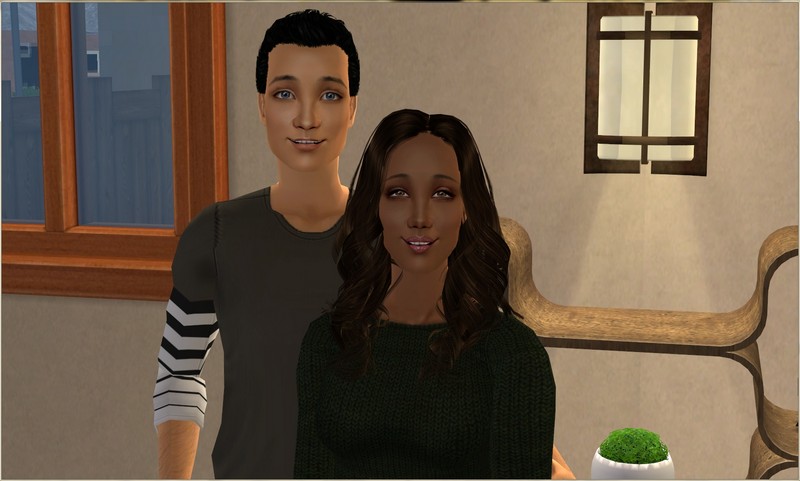 Narrated by Sophie Gentry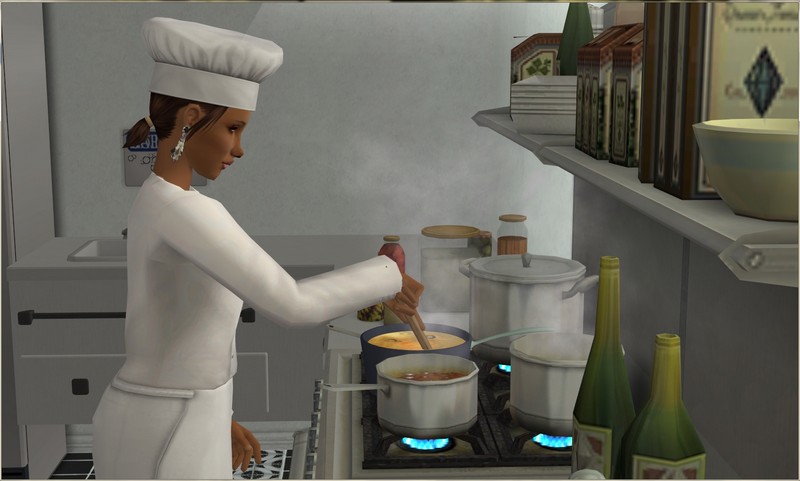 I've been owner/operator at The Claudette for a few years now and I think I've got myself into the swing of things.
There have definitely been some disastrous days, like when we had a plumbing issue and couldn't get a plumber to come out but I've got through it all.
I spend most of my time in the kitchen but I try to make some appearances in the main restaurant too. I just think it's important to get my face out there.
I must be doing something right. The Claudette was awarded the Best of the Best award this month, which I quickly hung up in a prominent position in the lobby!
I come home about midnight where Oliver is waiting for me. It's my favourite part of the day.
We've been married for about a year and a half now and I think it was the best decision I ever made.
I was never really the kind of girl who dreamed about getting married but now that we've done it, we're so happy.
Our current schedules are a bit of a downer though. Oliver is off on weekend nights but those are the busiest for me, so we can't often meet up when all our friends are heading out.
Occasionally, we drag ourselves out bed a bit early to meet up for Sunday brunch, which seems to work for most. Last time, we met up with Elspeth and Josh.
They're getting married in November and are so much further ahead in their planning than I was at the same point. Sometimes I wonder how anything actually happened with how lazy I was at planning!
I'm definitely not the world's greatest organiser but I did eventually get it done, so I told Elspeth I'd be happy to pass on any contacts if she needed them.
I doubt that will be necessary though. It sounds like she has everything under control already, even this far out.
On our way out of the restaurant, we ran into Emma and her new girlfriend, Cleo.
I'm pretty sure Emma wasn't planning on introducing Cleo to any family yet but she should probably just be thankful she ran into me and not certain family members who are far, far nosier than me!
Anyway, Cleo seems awesome and like a really great match for Emma.
She's been looking for someone for a while now and I think Cleo is the only one to get past maybe two or three dates.
It's a bit of a desert out there for gay girls, apparently.
I have my fingers crossed for them. I didn't get to talk to Cleo for long but I've ordered Emma to text me some more details about Cleo when she gets a chance!
Probably the only conflict Oliver and I have had since getting married has been about when to start a family. He'd be happy to start tomorrow, while I'd rather wait a few years.
Seeing I'm the one who would have to carry a baby, Oliver deferred to me on that and had agreed to wait.
Nature, it seems, didn't agree. We recently found out that I'm pregnant. Very early on but pregnant nonetheless.
Physically, I feel okay. I've been sick a few times but not to the point where it's been really disruptive to my routine or anything.
Emotionally, it's another story. Oliver is thrilled to bits but I'm too shocked to be able to feel excited at the moment.
I genuinely thought I'd have a couple of years ahead of me before I had to think about how to fit a baby into my life and now I have less than 9 months. I'm usually pretty laid back about everything but this has me stressing out!
Running my own business is a huge complication, as I can't just take maternity leave and continue to be paid, like most women. And I'll have to find someone to fill in for me too. Oliver and I both working night shifts seems potentially problematic as well.
Oliver isn't worried at all and is totally sure everything will be fine, which is comforting. I'm not sure how much of that is wishful thinking and how much of it is him maybe seeing solutions that I'm not seeing.
Hopefully, it's more of the latter than the former. He's being very positive about our little surprise, so I'm going to try my best to follow his lead.