Round 37: May 2045 (Autumn)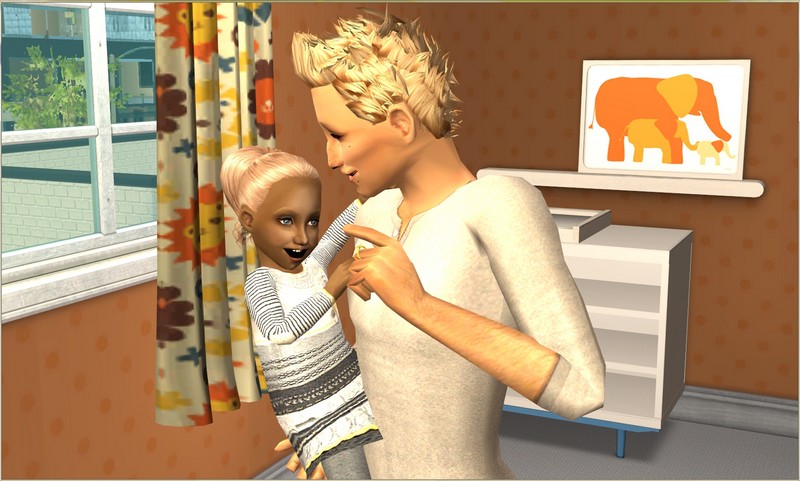 Elisa Hamilton
is turning 3 this month and this year, her birthday very conveniently falls on a Saturday.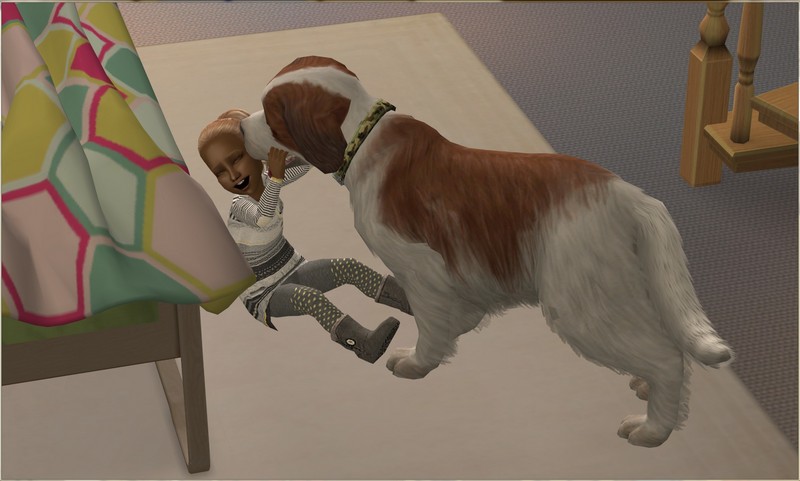 Seeing she's not even old enough for pre-school yet, weekends don't mean much to Elisa, as she's home every day anyway.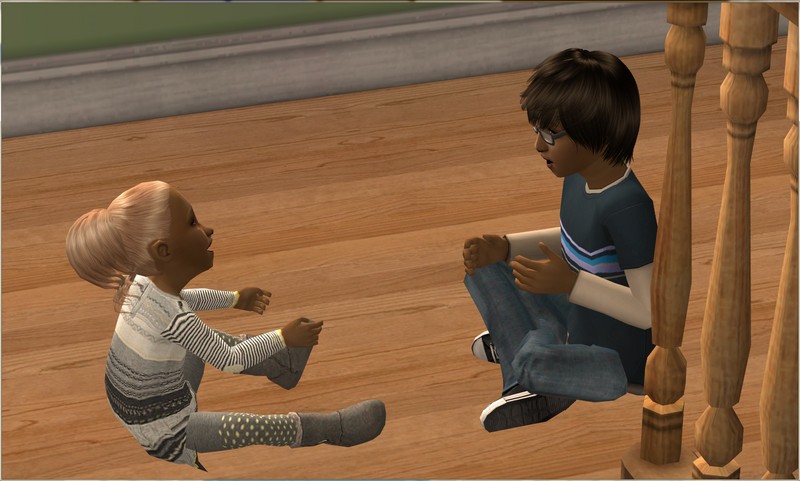 But Saturday means that her favourite playmate, big brother
Beau
is home to hang out with her.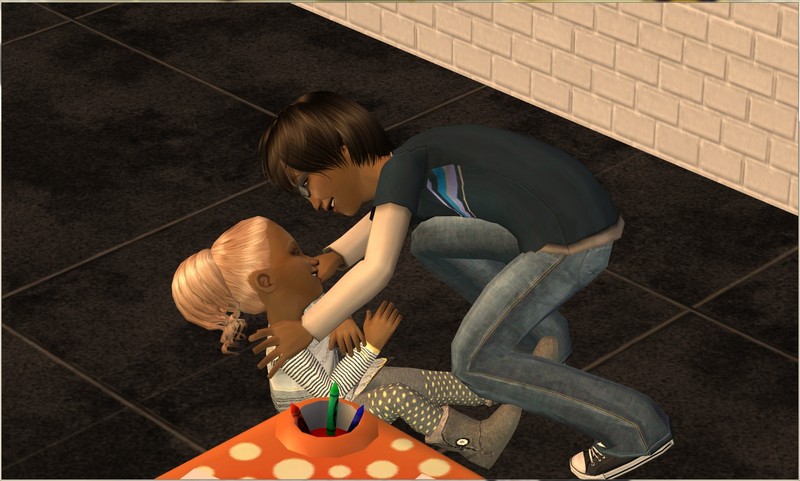 She's not thrilled when Beau goes off to school every day, so the weekends are always the best for her.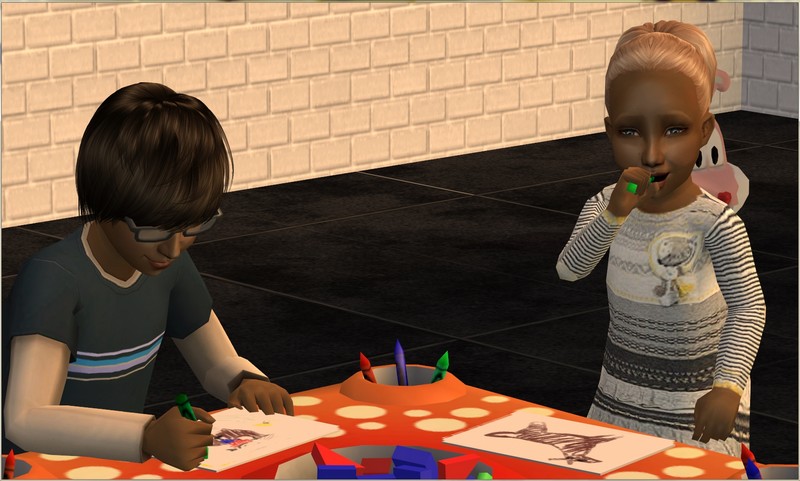 Beau is incredibly patient with his sometimes rather demanding baby sister.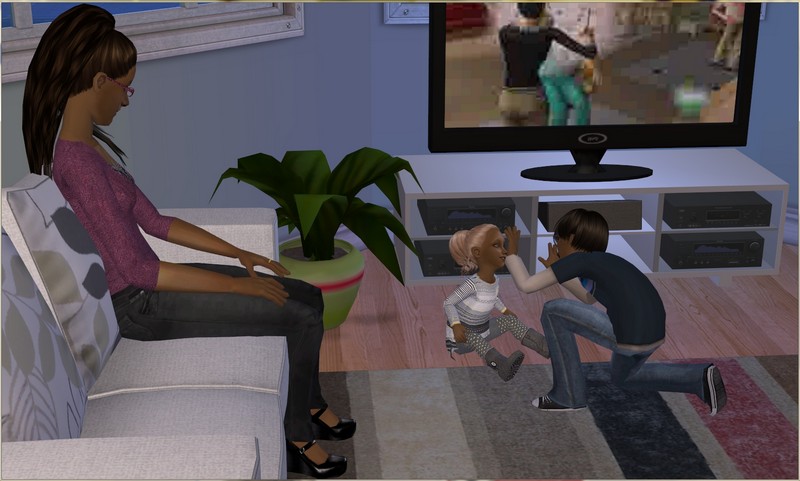 It's something
Adrienne
is happy to see, though surprised too.
Amar
has always got along with his younger brother but she didn't really consistently get along with
her own
until they were both adults living out on their own.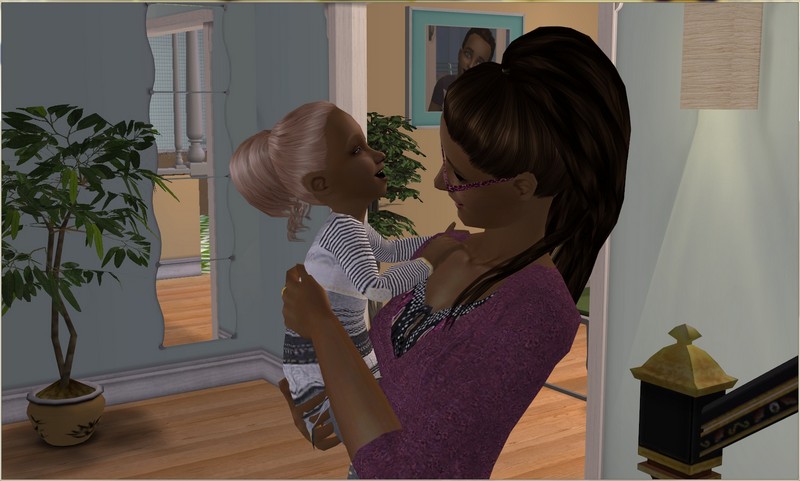 Hopefully it continues next year, when Elisa joins the infants class at Beau's primary school.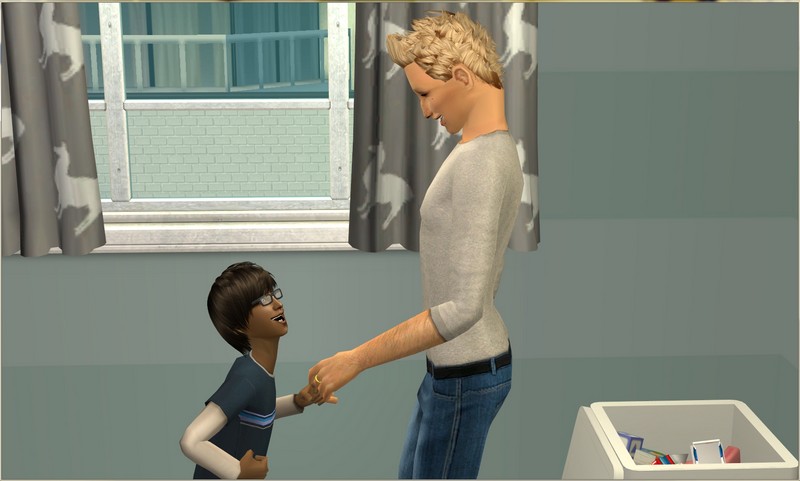 Beau has been looking forward to showing Elisa the ropes at school, so all signs are positive so far!
**********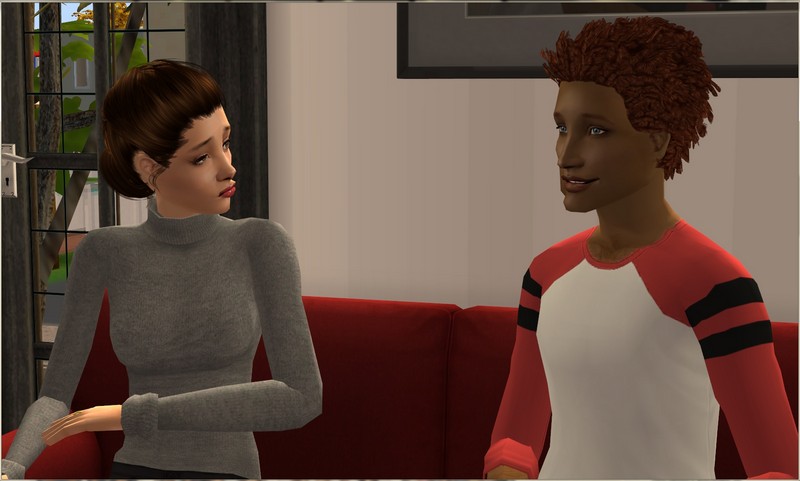 Josie
and
Troy Clarke
's birthdays are a week apart - he'll be 42 and she'll be 43 - and rather than a date night this year, they decide on dinner out with their sons.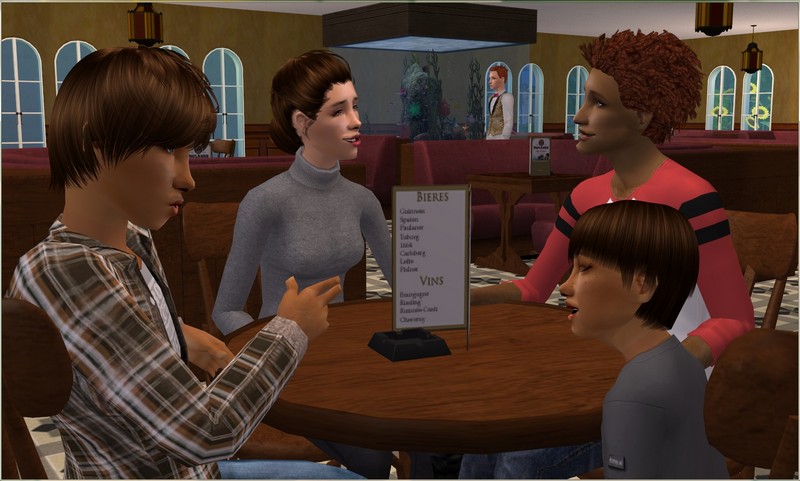 Taking
Andrew
anywhere is always a risk but Josie and Troy are confident they'll have a nice night out together.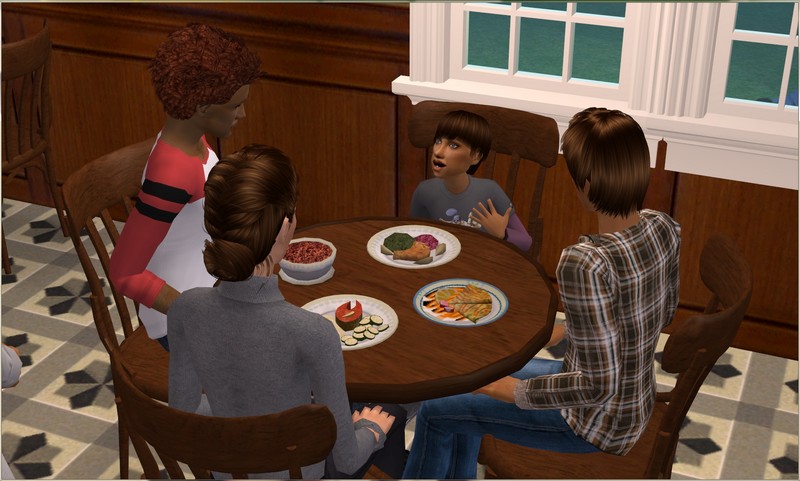 Jude
and Andrew are told they can order whatever they like and surprisingly, only Jude takes advantages and orders a very un-dinnerlike meal of crepes.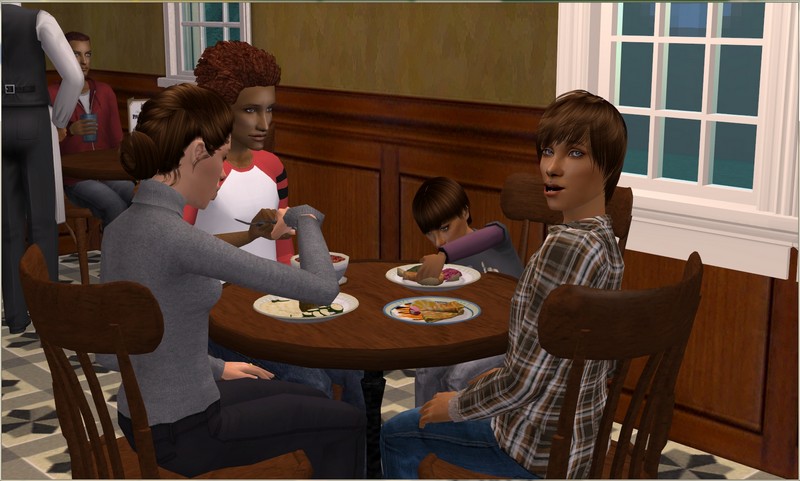 Andrew has decided to have his fun in another way.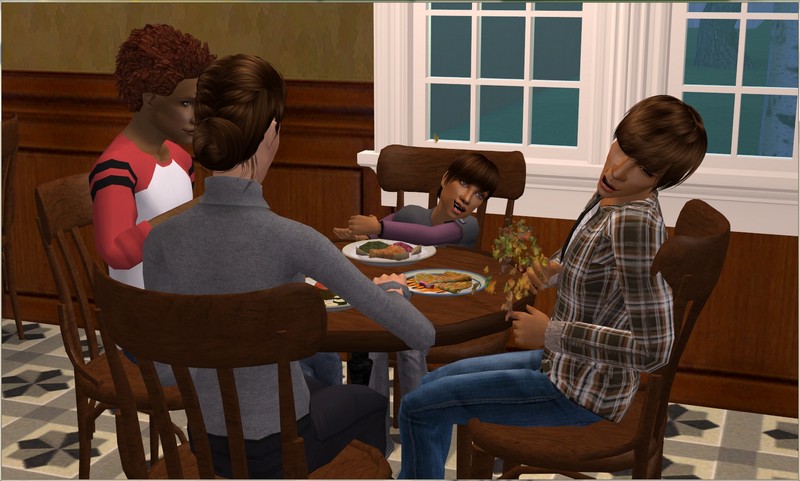 This is such a common occurrence that Josie and Troy barely blink!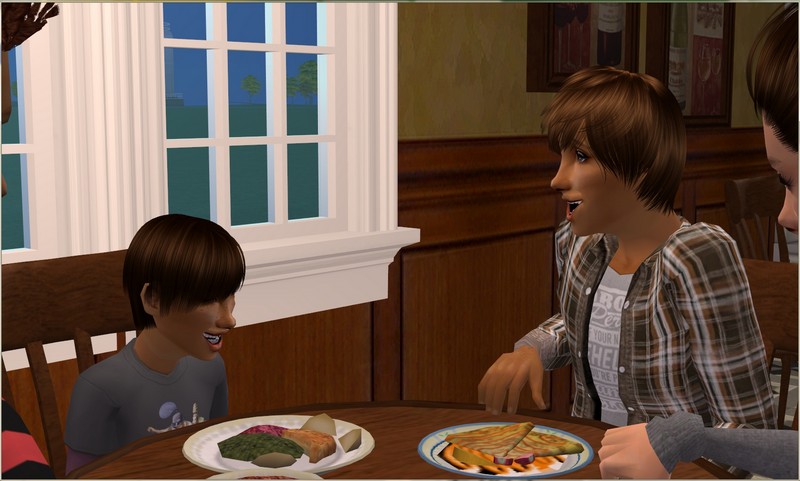 And Jude seems to find it funny, so they decide to let it slide.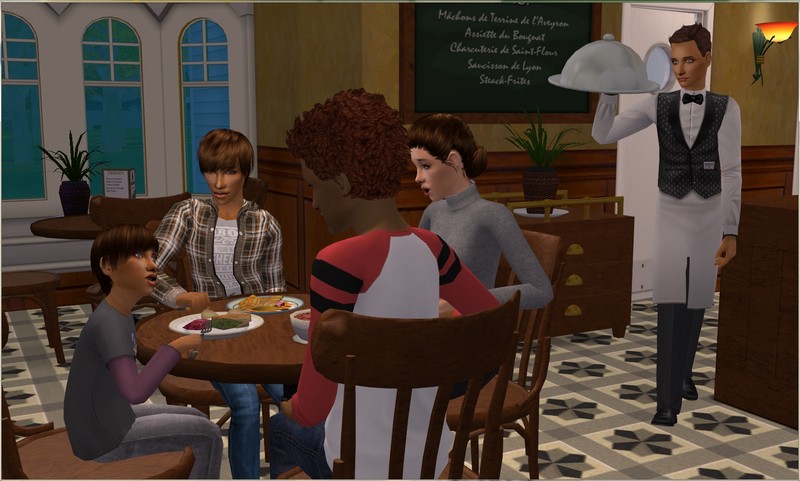 The waiter is not quite as impressed and shoots Andrew a dirty look each time he passes the table.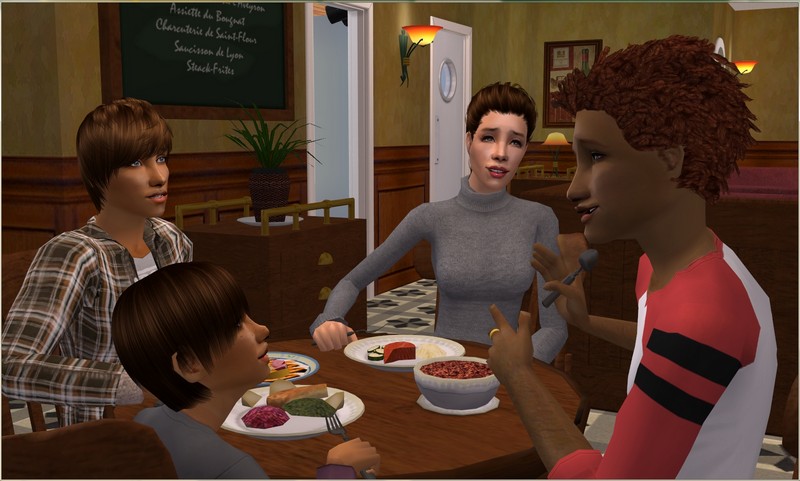 Honestly though, if that's the worst thing that happens on an outing with Andrew, it can be considered a success.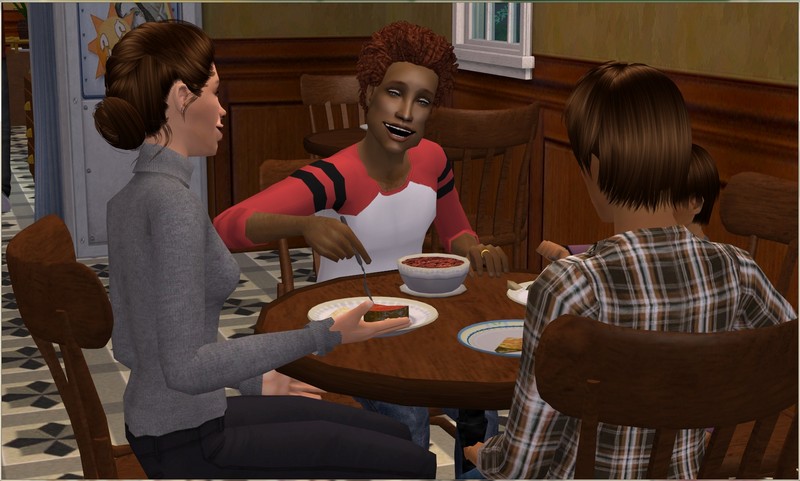 It's not like it's not incredibly obvious where Andrew gets his playful, cheeky side!
**********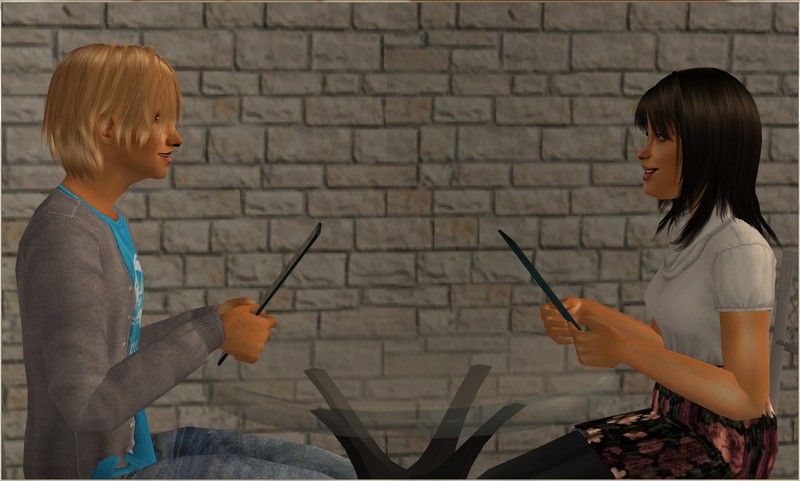 It's
Sylvia
's 18th birthday and the first one she'll be spending away from her family. She's spending it with
Simon
instead.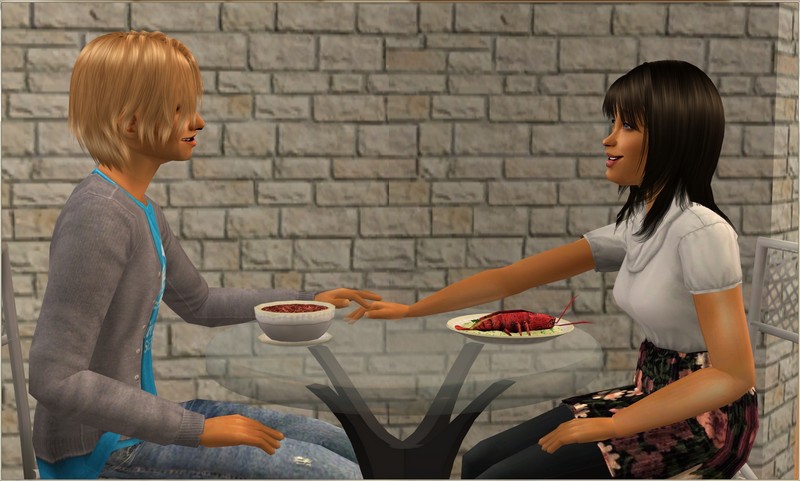 Simon offered to shout her lunch and doesn't even blink when Sylvia orders the lobster, the most expensive dish on the menu by far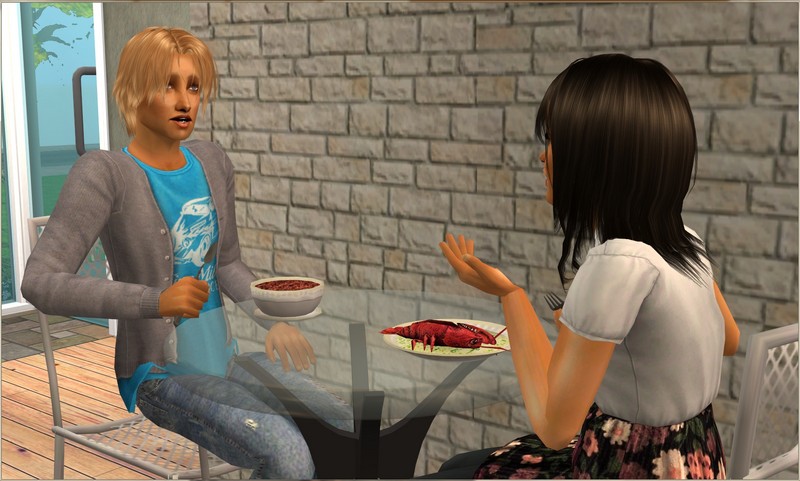 He insists he can afford it, though Sylvia does notice Simon orders a rather modest meal of chili con carne for himself!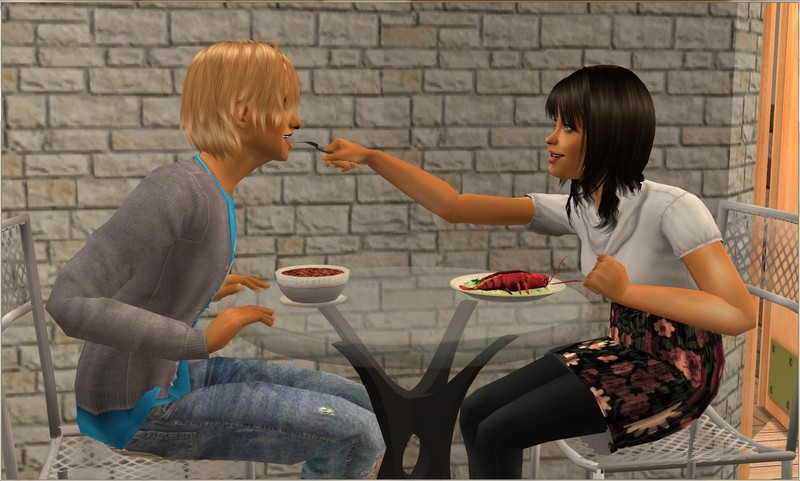 She does at least give him a little taste, seeing he's paying!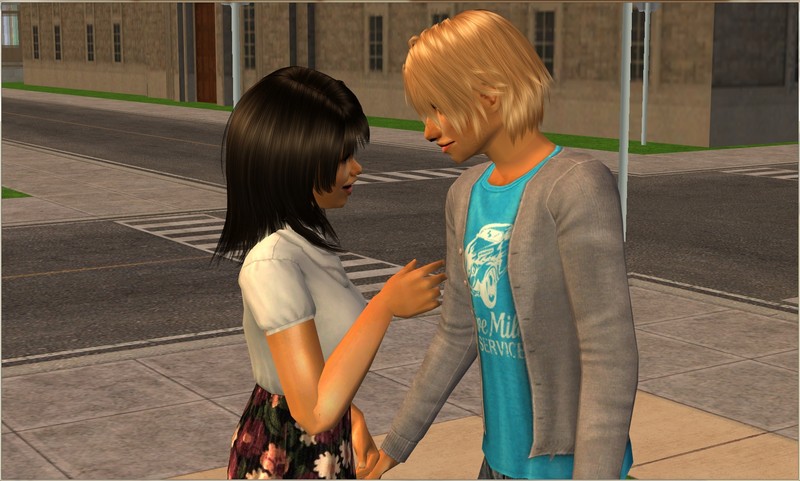 One day, Simon is positive he'll be a famous rock star and will be able to order lobster without even thinking about the money!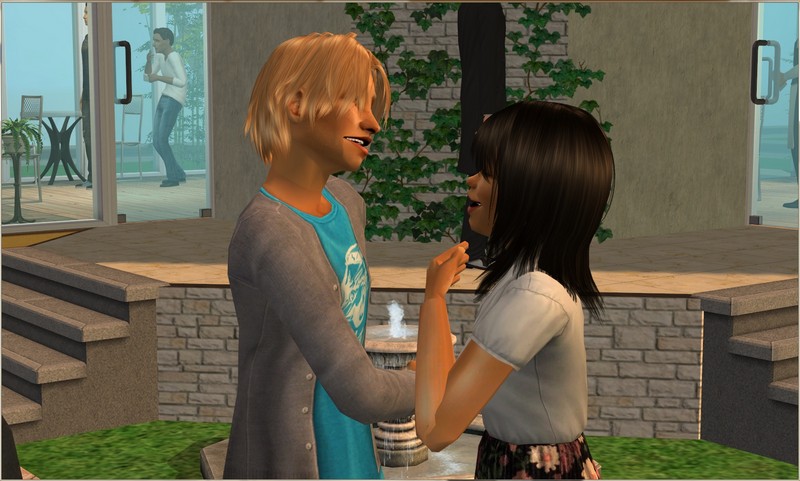 Simon's unshakeable confidence in himself is one of the things Sylvia likes best about him.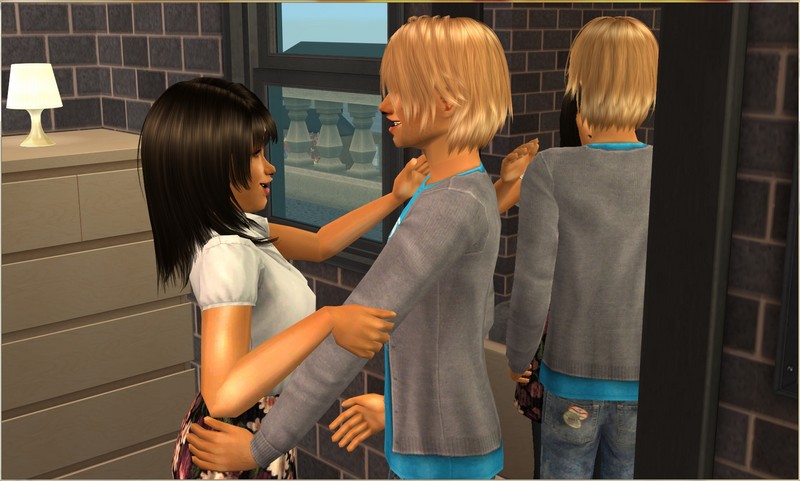 She's not sure they've been together long enough for her to call him her boyfriend - this is the closest thing to a relationship Sylvia has ever had, so it's new to her.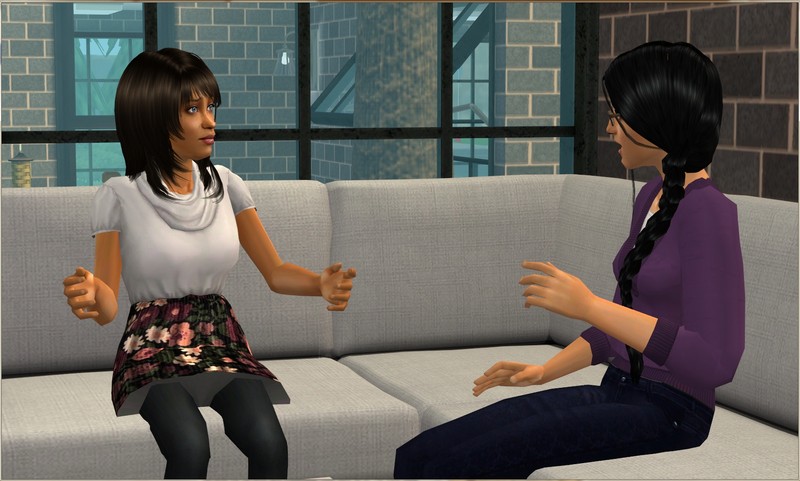 She's mentioned more than once to best friend Alice that she sometimes can't believe Simon is even interested in her. She had a little crush on him as a young teen and although he was never mean to her, there was nothing romantic there for him either.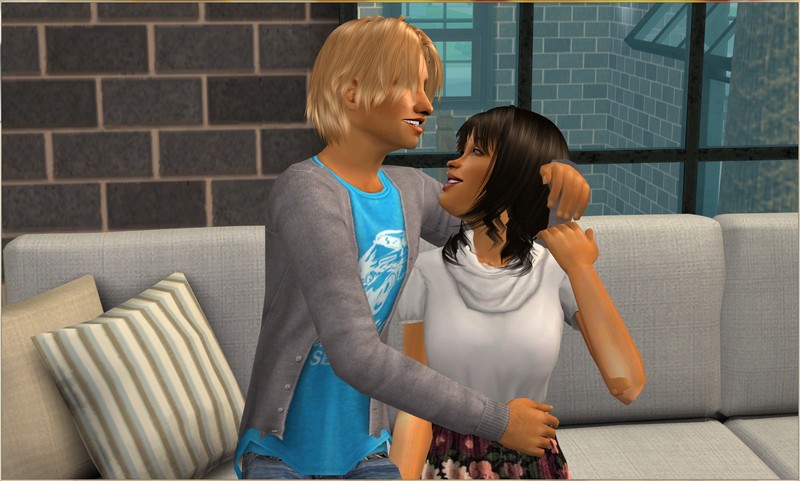 What she does know is that she's enjoying her time with Simon and hoping whatever they have turns into something more serious.
Other birthdays this month:
Gemma Ashton - 4 years
River Novak - 8 years
Joaquin Miguel - 14 years
Marcus Lane - 16 years
Emma Gottlieb - 25 years
Tim Lane - 25 years
Anthony Moretti - 28 years
Veronica Moretti - 28 years
Connor Novak - 32 years
Jack Benton - 33 years
Calvin Clarke - 42 years
Amber Miguel - 44 years
Cordy Lane - 52 years
Luc Lane - 52 years
Abigail Carmody - 62 years
Emil Collins - 73 years
May wedding anniversaries:
Miles and Matilda Jacobson - 11 years
Jacob and Claudia Kirby - 15 years
Jace and Magdalena Novak - 54 years