Round 37: April 2045 (Autumn)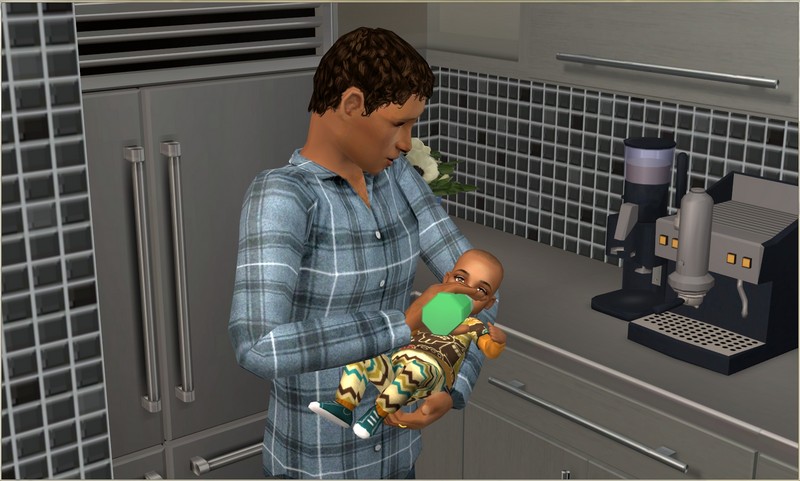 Alex was the baby for five years and now he's a big brother. Richie's too young to do much of anything though, so Alex still feels like the baby sometimes.
Once she's in high school, he's hoping she'll still play video games with him or toss a ball around.
For her part, Catherine is very excited about being top of the heap at Sullivan Primary this year. She and her friends all feel very grown-up!
Sarah has certainly been noticing how big her kids are getting and wants to go on a family holiday before they're all up and out of the house completely.
Nick loves the idea. If they went camping, it wouldn't even have to cost very much, even for such a big family.
One baby for a few days, especially one as easy to keep happy as Richie, would be a total breeze.
They've been together almost a year now and inseparable.
Thomas and Jacinta got together rather suddenly though, so Nick and Sarah are aware that could all change in an instant!
**********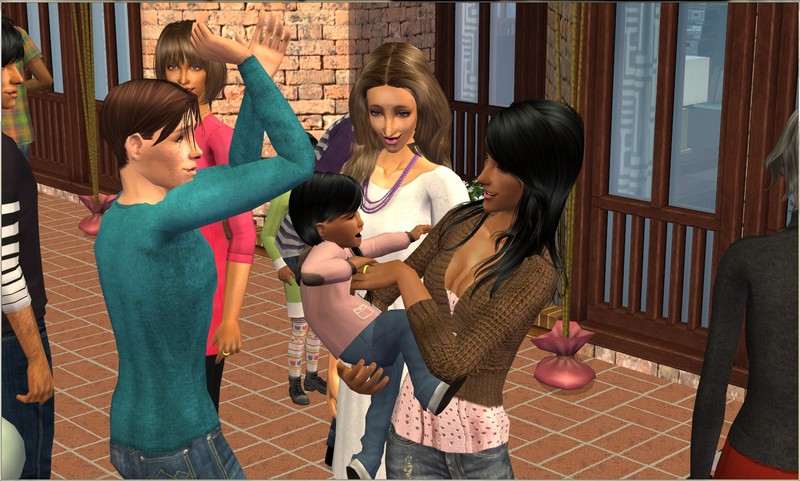 They had been considering inviting a couple of Zoe's little friends as well as family…but with this family, gatherings are large enough!
It's a very bustling household for those few hours but the birthday girl seems to enjoy it!
Jack and Audrey made sure to have a cake made for Zoe - what's a birthday without cake? - but in the end, she is completely uninterested in going anywhere near it!
But never mind! Most of the other guests are pretty keen for some cake!
As fun as the party was, it's lovely to have a peaceful house again at the end of a very noisy day!
It also means Jack and Audrey finally have time to really digest the news they got this morning - Audrey is pregnant with their second child!
She's only a few weeks along, so not even their parents know yet but they are thrilled that Zoe will soon have a baby brother or sister.
Baby Lachance is due in January 2046.
**********
Leslie is much further along than Audrey and on Zoe's birthday, she's had the quietest day she's had in a long time. Her intense nausea has subsided and at 14 weeks in now, she's feeling a bit more like herself.
There are probably chores she could be catching up on - that sink full of dishes, for instance - but she's taking Dominic's advice to rest very seriously!
She has a few hours to catch up on all the TV shows she never gets to watch any more and Leslie is planning on taking full advantage of it! Baby #3 is due in November.
**********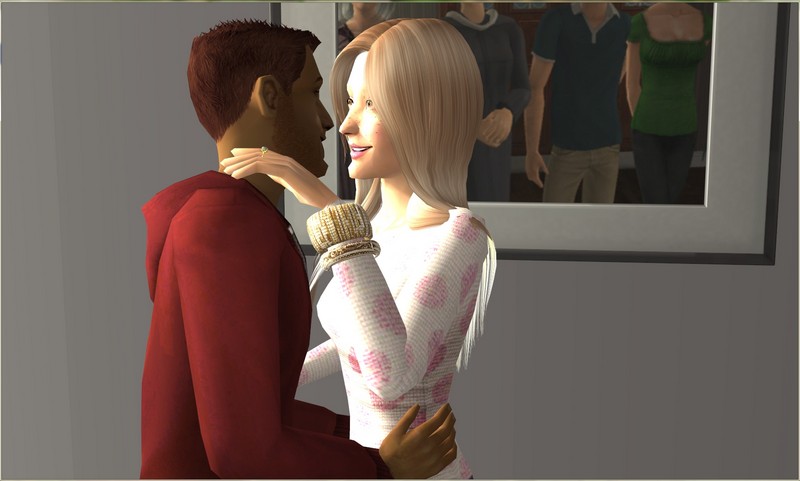 Elspeth
is 31 today and what better day for a birthday than a Saturday!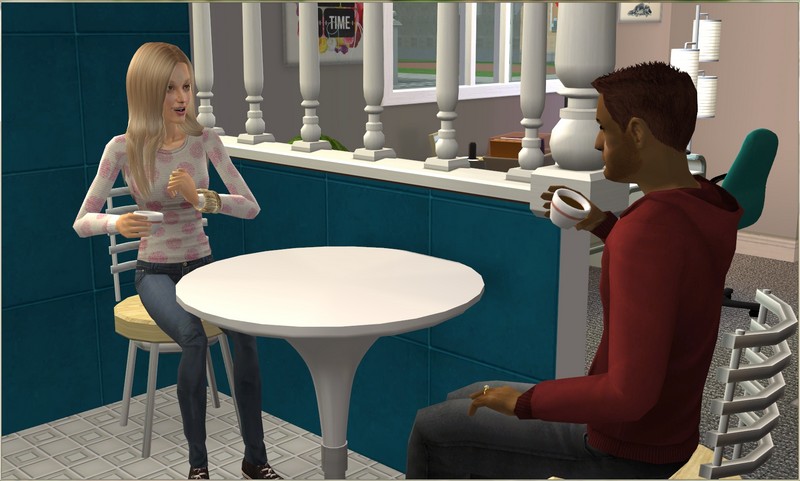 She and
Josh
have been spending most of their weekends planning their November wedding of late but today, they're just going to relax and enjoy it.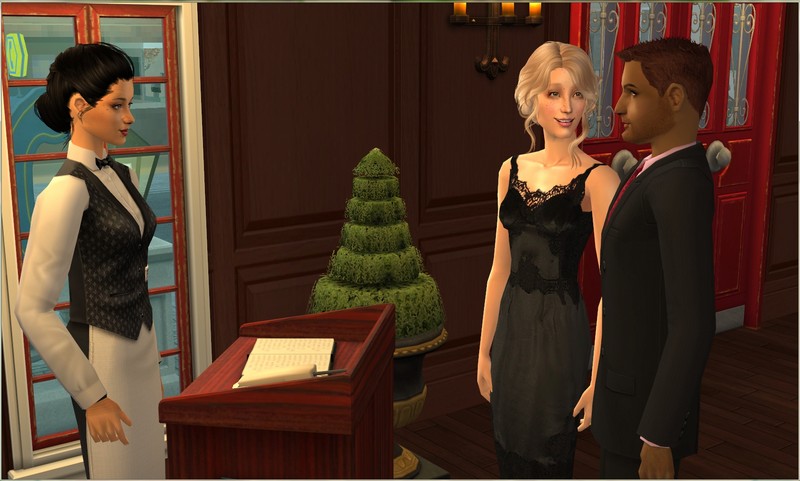 Josh and Elspeth really don't have the money for fancy restaurants at the moment, after buying a house and saving for the wedding.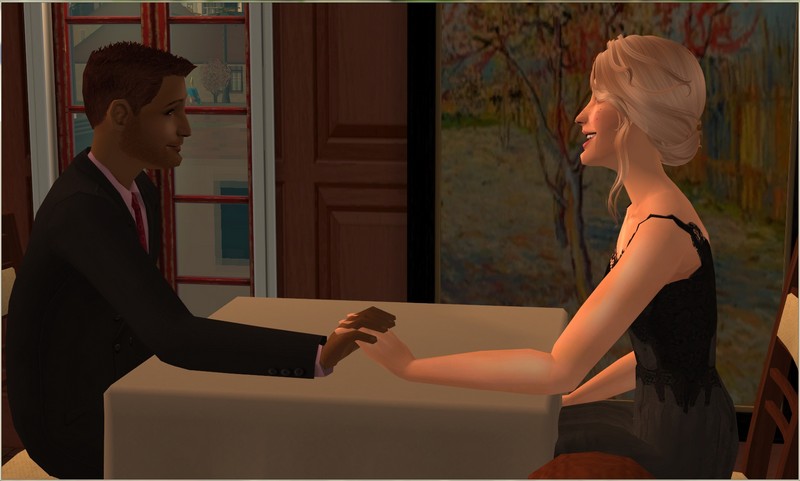 But Josh talks to Elspeth's friend
Sophie
, the owner, and she agrees to give them an amazing deal, including free champagne and dessert. So they get dressed up and head to The Claudette.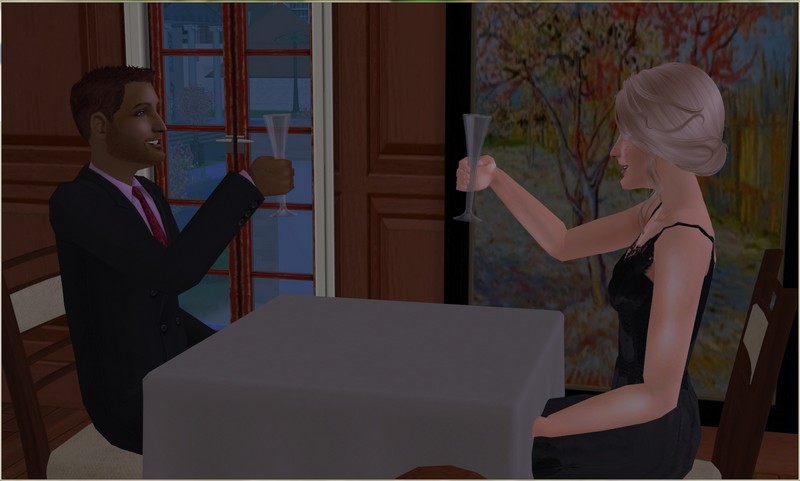 Elspeth isn't an especially fancy person but who wouldn't enjoy a meal somewhere they normally couldn't afford?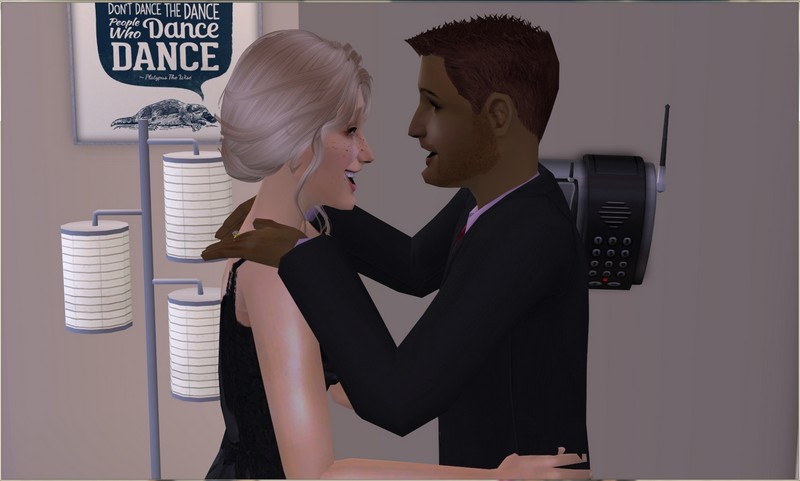 It's a wonderful treat for the birthday girl!
And of course, she's back into wedding planning the next morning!

Other birthdays this month:
Peter Nott turns 8
Keira Romilly turns 4
Noah Gottlieb turns 27
Hope Novak turns 34
Rebecca Collins turns 36
Matilda Jacobson turns 39
Claudia Kirby and Victoria Romilly turn 44
Amelia Gottlieb and Evan Moretti turn 56
Anna Collins turns 67

April wedding anniversaries:
Noah and Brigit Gottlieb - 1 year
Jack and Audrey Benton - 5 years
Lake and Kendal Draper - 31 years
Emil and Anna Collins - 38 years
Notes:
I may or may not show Sarah and Nick's holiday in another birthdays update. If I don't, it'll be on my Tumblr at some point.
Audrey and Jack don't have a baby want but they tried for a baby three times while on Inteen BC. That's my new criteria for letting sims try to conceive, so Baby Benton is now on the way!