This is something I made for August Goodies at N99 this year (which I think we actually ended up posting in September, due to the Yuku-to-Tapatalk migration) and am only just getting around to sharing here. They're the first clothing recolours I've ever shared!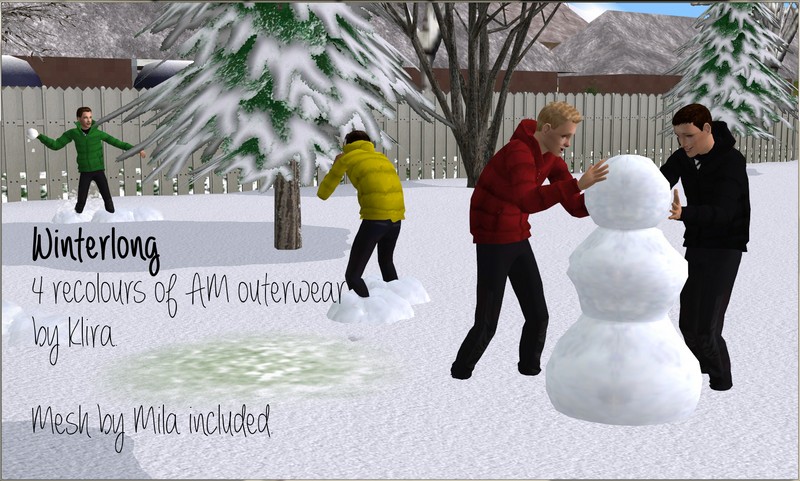 As soon as I saw
this outerwear
for men, I knew I wanted it in more colours! So I thought I'd have a go at making some myself. Klira, the creator, very kindly gave me permission to use my recolours of her textures and share them with you all.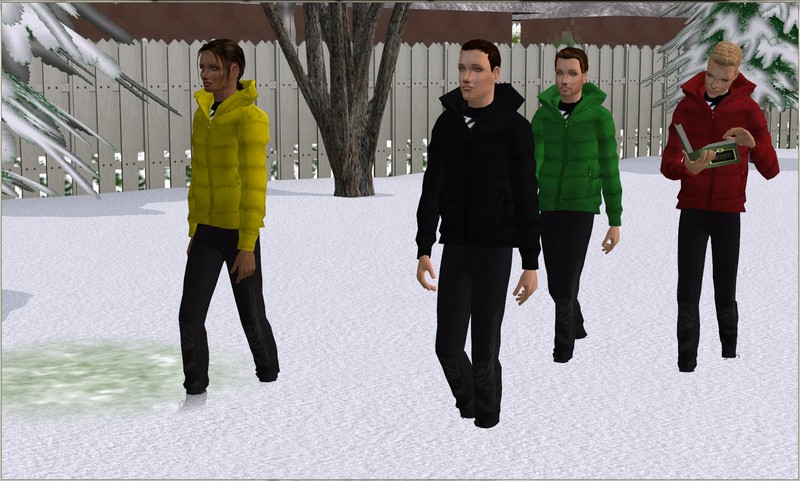 All files are clearly labelled, so you can delete any you don't want. Preview pics and mesh are included in the zip!