Round 37: April 2045 (Autumn)
Evan Moretti is 56, Ione is 49 and Francesca is 11.
(Asha is 48, Josh and Elspeth are 31, Louisa is 25, Justin and Xavier are 24, Brendan is 22, Aurora and Bianca are 19 and Gabriel is 18)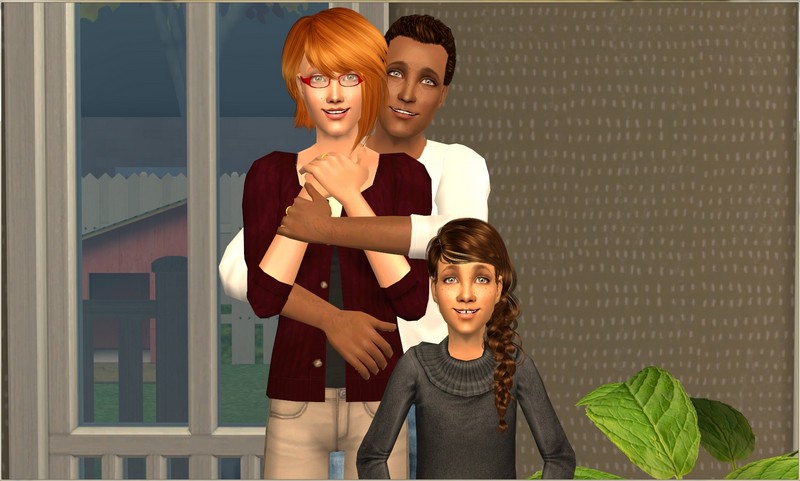 Narrated by Ione Moretti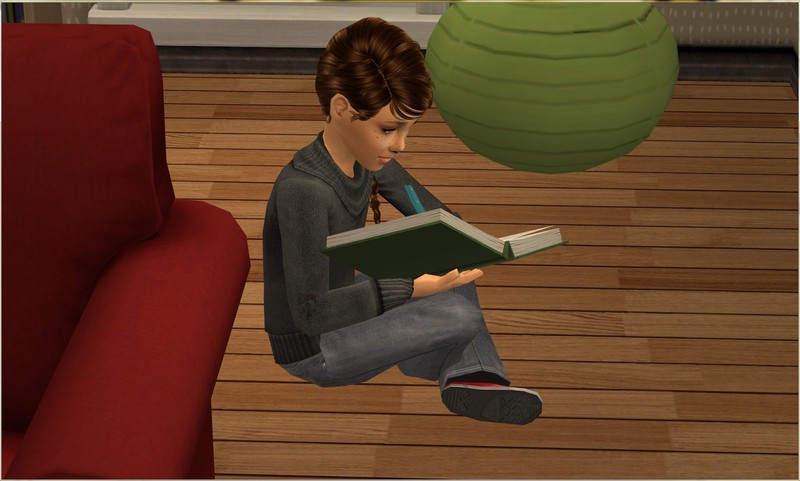 The house is so quiet with just one kid, versus five or even just three.
Most of the ways Francesca spends her time at home are so solitary. I guess being so much younger than her siblings, she's used to amusing herself.
Francesca is so independent now. I can be working on my toys in the garage for hours before I have to go in and help her with something.
It's been great for the store, though I no longer have as much help as I once did.
Aurora or Bianca would often stop in and help on the weekends or after school but I'll probably have to look at hiring someone to pitch in soon.
We're doing really well though, so at least I can afford it now. When I first opened, hiring a staff member would have been unthinkable.
Sometimes it's nice to have some peace but other times, I wish everyone was still living at home. Not just for help around the store, of course. I'm sure they're all sick of me calling them but I really just miss being a part of their everyday lives.
But I'm also proud our older kids are independent enough now that they don't need us so much any more.
I could have it worse for sure. Asha's daughter Ruby just started uni and she hasn't called once.
Asha and Luc's texts to her often go ignored and she only answers their phone calls when she feels like it.
That would make me so sad but Asha just laughs about it. It's about what she expected from Ruby.
I have to admit mine are all very good at visiting whenever they can. So far, I haven't had to nag any of them into calling or coming by.
I love it when everyone is back at home again for a while.
Last time they were all here, it was also the first time we met Brendan, Aurora's boyfriend.
I think it went well. We all really liked him and he seemed to fit right in with our family.
He's driving up to campus a couple of times a week at the moment, just to see Aurora. He comes up from his family's farm too, so it's not a quick trip.
It brought back memories of Evan doing the same thing, back when I was in college and he was living in Exeter.
Justin and Louisa moved right in together after graduation, which her parents were not totally thrilled with. They thought she was too young,
Evan and I could hardly say anything though. Evan is older than me but I was Louisa's age when we moved in together and just a couple of years older when we got married. It's all worked out pretty well for us.
So far, so good with Louisa and Justin too. It's been very tight for them financially sometimes but they've got through it all.
They're not talking about marriage yet - at least not to us - but I'm sure they will eventually. All of our big kids want to get married some day.
I can see Bianca and Gabriel possibly getting a place together once they graduate, rather than moving into a sharehouse with friends.
They're still very young but they've both always been so singular about each other.
I really like Gabriel, so I have my fingers crossed he sticks around with Bianca. They complement each other well.
I want Xavier to find someone like that. He's been single since he split up with Ashlee in college.
He says he's too busy with law school for dating but I suspect he just doesn't want to put himself out there.
He's very, very reserved and I think it's just too much for him at the moment.
I'm not going to bug him about it but I do hope he finds somebody, maybe once he's done with law school.
Elspeth is getting married in November and I've been helping her out with planning the wedding.
I felt like I was maybe a bit old to be a bridesmaid but Elspeth actually asked me to step into the role Mum would have had.
Mum was an actual events planner, so I'm sure I'm not doing quite as good a job as she would have but we're getting through it.
Josh actually is helping but there are some things he either has no interest in or just doesn't have an eye for, according to Elspeth.
I still can't believe my little sister is getting married. I was 18 when she was born, so we've always been at totally different life stages.
Now we'll both be married women, possibly even both mothers in a couple of years' time. It's very strange.
As much as I love my sister, I was dreading the dress shopping expedition. Francesca was desperate to come along and I was worried she was in for a very long tedious day.
But to my surprise, it actually ended up being a lot of fun.
Elspeth found the dress she wanted almost right away. She knew exactly what she wanted and found it in the first place we looked.
She had her measurements taken, ordered it and then we met up with Evan for lunch!
We've got 7 months to go and Elspeth is getting a tiny bit stressed about it already.
Really though, she hasn't got much to stress about. She has almost everything in place and we're still months out. People have planned entire weddings in less than 7 months.
I think the wedding will be amazing and I can't wait for Elspeth's big day!
Title is from Middle of the Day by The Polyphonic Spree.
Ione has constant wants to call Aurora and Bianca. I fulfill them and they roll right back up again pretty quickly.
I'm very excited about Josh and Elspeth's wedding. Moreso now that I've picked her dress and have a better idea about everything else. None of which I've chosen, lol. I think Elspeth definitely would have by now. I don't see her as a big procrastinator like I am. I do know I'll probably have Lila, Camilla and Sophie as her bridesmaids though. :)