Round 36: November 2043 (Spring)
(James is 68, Madelyn is 63, Nick and Aaron are 40, Sarah is 38, Connor is 30, Amy is 8 and Natalie is 6)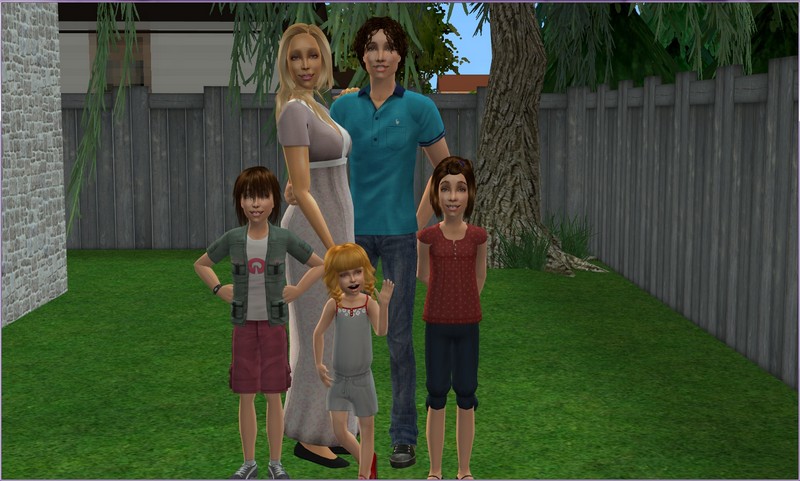 Narrated by Ethan Novak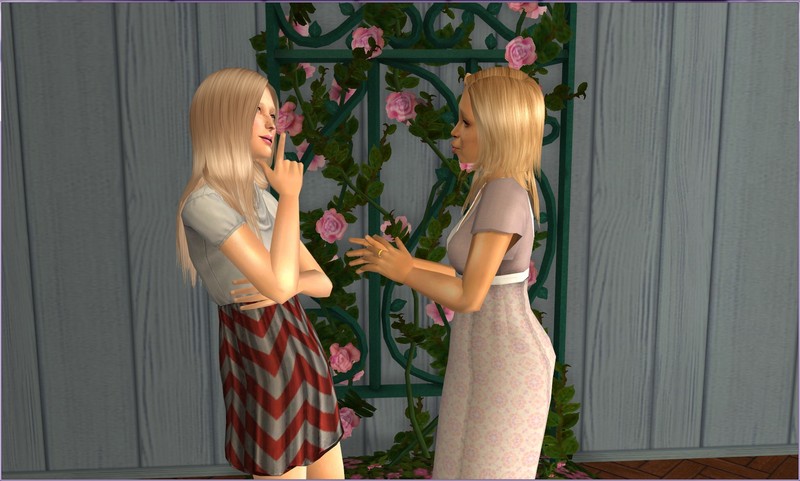 For almost two years now, Maia has been working just the one job - running Rosa Lucida.
She was trying to run the store and keep up with her events planning job for a while but finally came to the conclusion that one job was more than enough.
Seeing she was never really passionate about events planning but has come to be really fond of the store, it was easy to decide which job to ditch.
Maia really likes that she can set her own hours. If she wants a day off, she can call in and let the manager take care of things for her.
Mostly though, she just keeps regular "office hours" - Monday through Friday, nine to five.
That matches up perfectly with my own work schedule, so we're getting to spend much more time together these days.
And of course, the kids are all happy Maia has her weekends back again, because they also get more time with her.
Wren is at an age where she can join in on more activities with Willow and River. It's been a lot of fun to watch.
Either Maia or I are always close by, if not actually outside with them. But behind a locked gate, there's not much trouble they can get into out there!
Willow and River are both very outdoorsy kids, just like me and Maia are, so they love any time they can get out there.
Wren…well, she seems like she could take or leave the outdoors!
Willow and River will hunt for bugs, look at birds and run wild and Wren sticks to her blocks. Technically an outdoor activity but only because we have no room indoors.
I'm so curious how Wren will turn out as she gets older. Already, she's a little different from the rest of the family.
I turned 37 this month. It's not a milestone birthday or anything but Maia still insisted on doing something.
I guess she still has a little events planning spirit in her. The idea of not going out to celebrate wasn't acceptable to her.
My parents watched the kids while we were out, so they were in good hands.
I hate to impose on Mum and Dad too often but they offer to babysit far more than we actually take them up on it.
They say they love having that special time with the kids and I know the kids always enjoy it too.
And of course, Maia and I enjoyed our night out too. With the ages the kids are now, they take up a lot of our time and it's not often we get time off.
It's even rarer that we talk about anything other than the kids, so any chance to do that is great as well.
We spent probably a little too much money on dinner and drinks but it was worth it.
As we left the restaurant, we ran into Nick and Sarah, who we hadn't caught up with in ages.
We didn't want to let that opportunity go to waste, so we had a quick drink with them at a local bar too.
A few days later, Aaron and Connor came over with their families. We decided to take advantage of the warm weather and have a barbecue.
Aaron's daughters Amy and Natalie are the same ages as Willow and River and they've always been very close.
I was pretty keen to show off my new veggie patch to my brothers, which we've only just got started.
Connor feigned interest for a while and then wandered off but Aaron was pretty interested, at least.
Maia and the kids planned it all for my birthday, knowing I'd been wanting to start growing veggies for a while and hadn't got around to it. Nothing to harvest yet, obviously, but it's looking great so far!