Round 36: October 2043 (Spring)
Connor Novak and Lila Sitko are 30.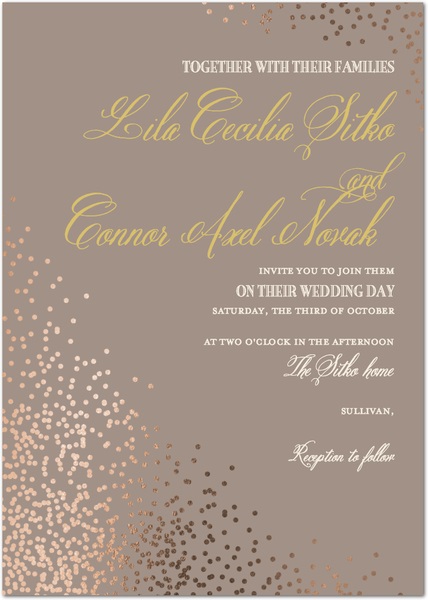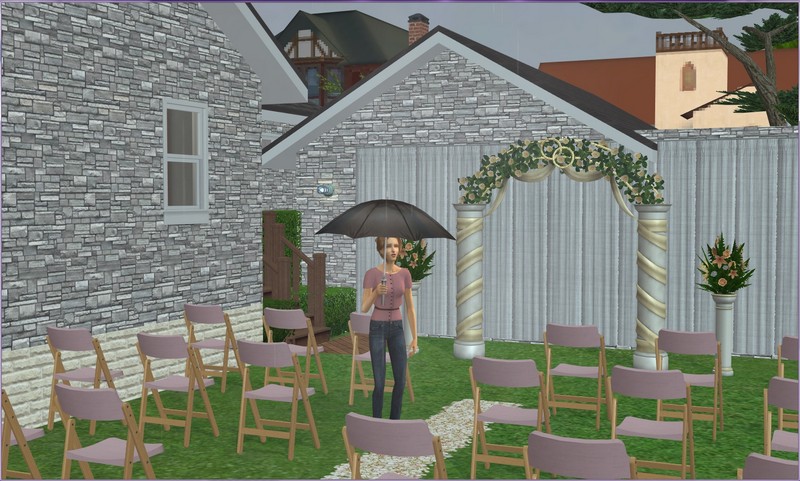 On the morning of our wedding, I was a little stressed out. We'd planned an outdoor ceremony, so of course, it rained.
Mum was assuring me that moving all the furniture to the garage and holding the ceremony inside was a workable plan.
It really wasn't, so I was very thankful that by the time my sisters and I had got ready, the rain had stopped and the skies were clear.
It turned out to be a really gorgeous day.
The rained stayed away and Connor and I enjoyed a beautiful - and most importantly, dry - ceremony!
Connor and I weren't engaged for terribly long but leading up to that engagement felt like forever to me.
We've been together almost nine years now and I was so glad to finally be married to him.
I know Connor feels the same, though I think he was also glad to have the ceremony part over with.
He's not a big fan of public declarations of emotion, so the ceremony was a little nerve-wracking for Connor.
We only invited our parents, siblings (and their spouses and kids) and close friends to the wedding but that still added up to a lot of people.
We probably spent at least an hour and a half directly after the ceremony just mingling and having people congratulate us.
My parents were the first. We were so grateful that they let us host the wedding at their place and they put up with a lot of upheaval during the planning process.
They even replaced the fence! They'd been planning to do it anyway, but they rushed the job through so it would be ready in time for the wedding.
Adelaide thinks I was kind of a bridezilla leading up to the wedding and decided to tell me so at the reception. Not that I didn't already have an idea from all the eye rolling she did.
Maybe I was a bridezilla, but I got everything done, didn't I? Sometimes you have to be a bit of a bitch to get things done.
Honestly, I find it harder to understand how not everyone does become a bridezilla when they're getting married. I remember Camilla being pretty relaxed about it all. Then again, Camilla and I are pretty different. We might be twins but we've never really reacted to anything in the same way.
Sophie is getting married soon herself and she was amazed that we got everything ready so quickly.
She and Oliver have about eight weeks to go and she still feels like they have a ton of things to do.
I enjoy being organised and Sophie likes to take her time, as evidenced by her two-and-a-half-year engagement!
She did manage to pull out all the stops and get an amazing cake for me and Connor though!
Sophie didn't make it - she doesn't really do desserts - but we would have paid so much more for it without her industry connections!
It was so delicious though and I think I would have happily paid twice the cost.
All of our guests enjoyed it too. I saw Connor's nephew Curtis chowing down on a slice of cake that was about as big as his head!
From the sounds of Dad's speech, he's hoping we'll repay their generosity for hosting the wedding with lots of grandchildren…and soon.
I don't know about right now but we do want to have kids relatively soon.
If I wanted to, Connor would be up for starting to try right now.
I always thought I'd have to talk him into trying to conceive but in the last couple of weeks, he's suddenly all gung-ho about starting a family.
I don't know what's got into him, seeing I would describe Connor's usual reaction to children as "bewildered" but he's been very keen.
Connor planned our honeymoon on his own and we leave in just a couple of days.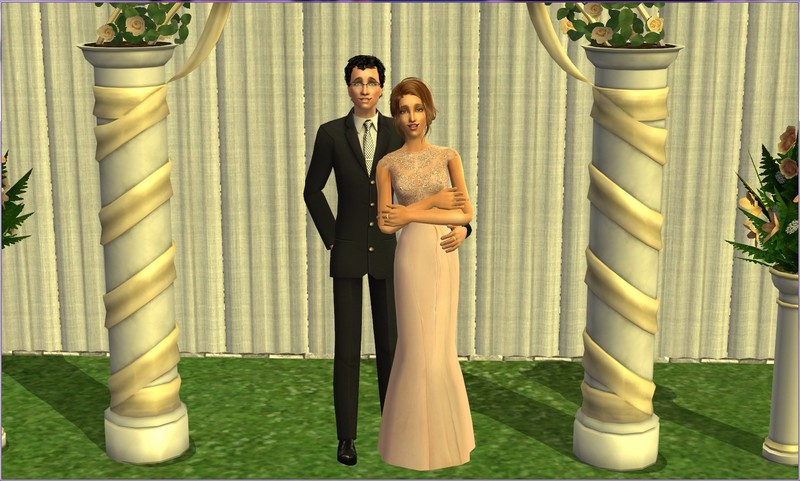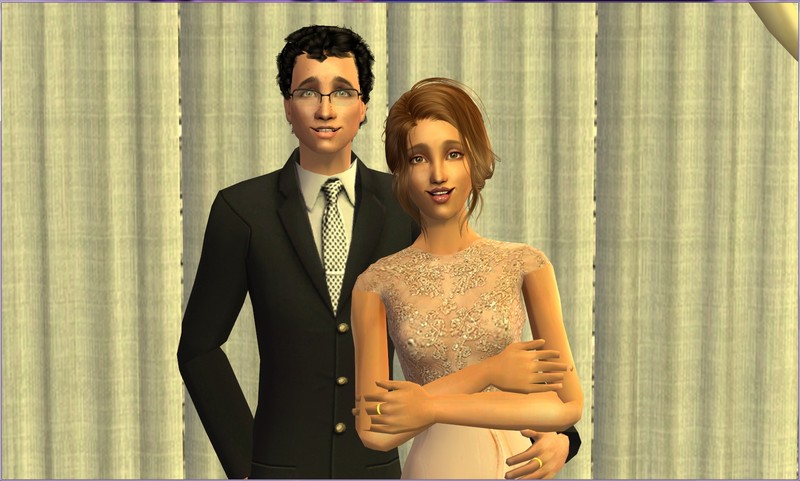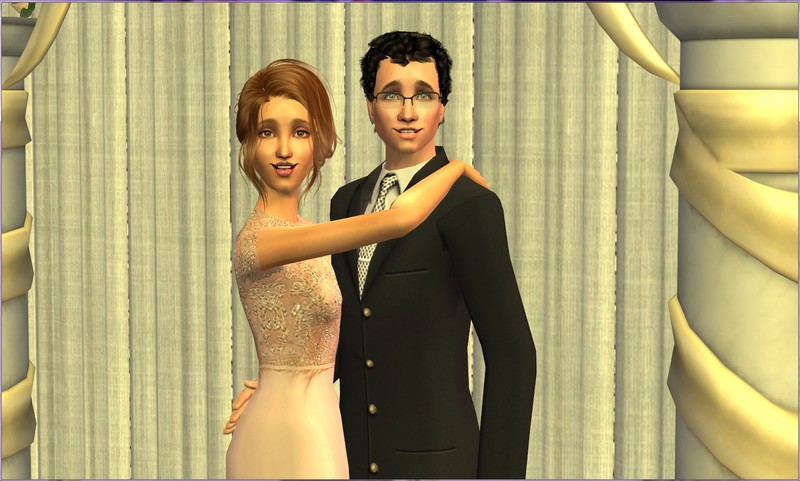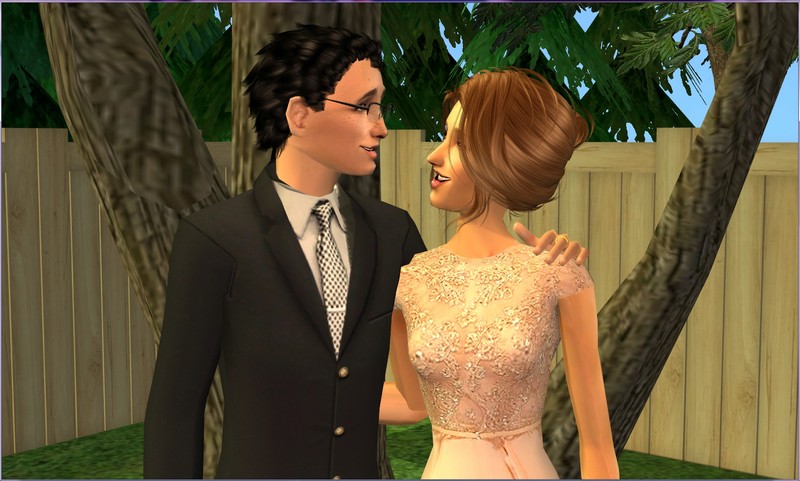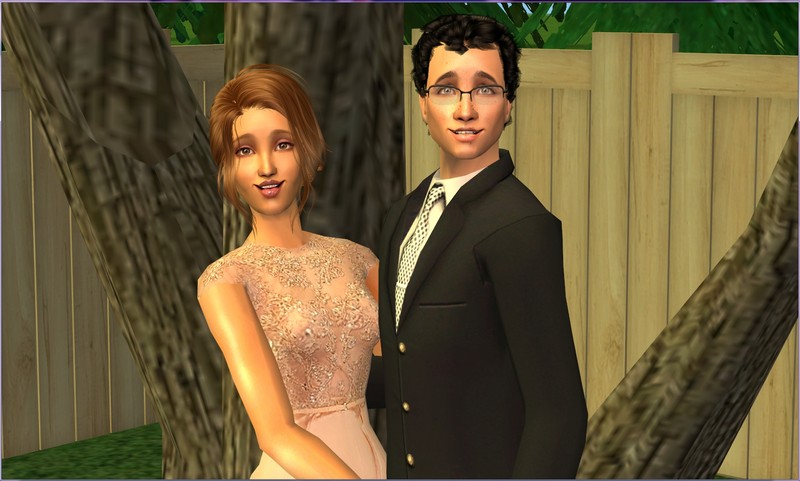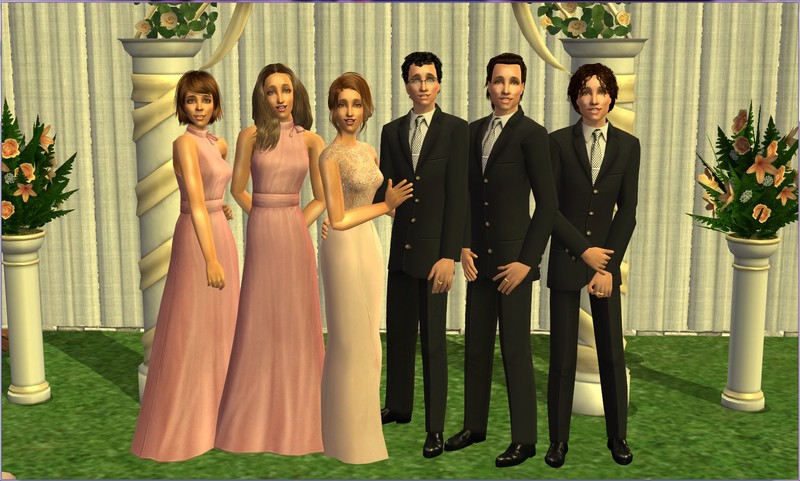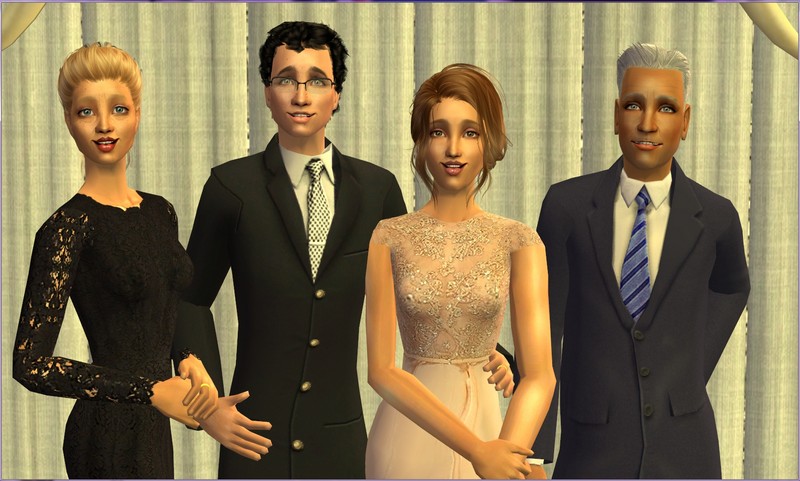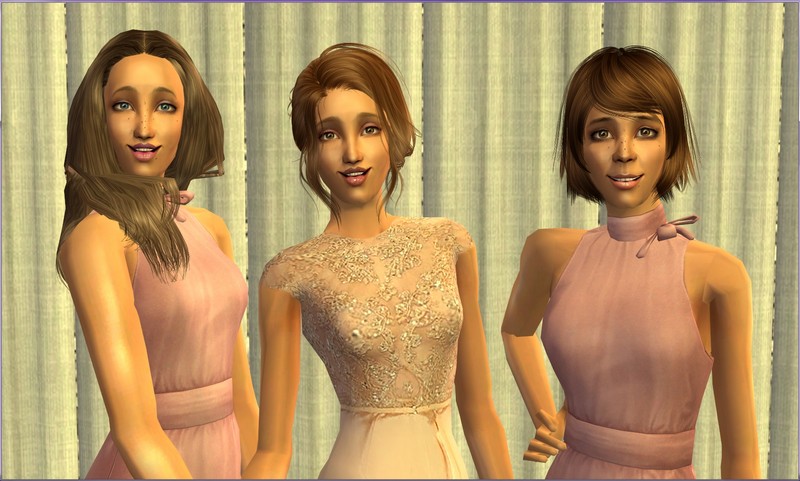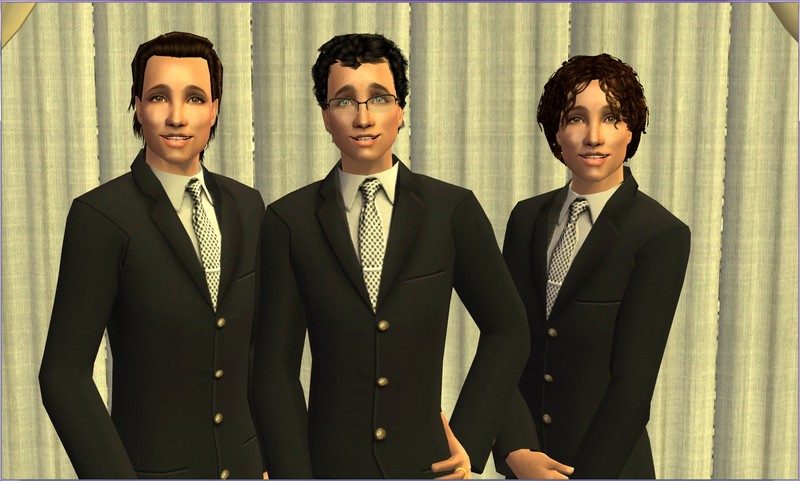 Yay, they're married! This wedding didn't exactly go perfectly - I forgot to teleport Amy and Natalie, Connor's two nieces, onto the lot, even though their little brother was there - but I'm happy with it regardless. Everything fit into the backyard, which was a concern of mine (and something I didn't bother to actually check until about a week ago!) and I think it looked nice enough to reach Lila's standards.
Connor rolled a baby want right after the wedding, which I absolutely was not expecting! And then, when I took them on their honeymoon, Lila rolled a baby want about halfway through. Wow. I've got enough babies due right now though, so they're going to wait a while, though possibly not all the way until their next update. I haven't decided yet.
Elspeth was at the wedding but I thought it was interesting that she was very quiet all day. She stuck to Josh the whole time and didn't really talk to anyone else except for the few times I directed her to. That's unlike her, so I guess she's still missing her mum a lot and probably wasn't feeling that up to attending a wedding. :(