I finished decorating this place ages ago and sort of sat on this tour, saving it for a rainy day when I couldn't get a story update out. That rainy day has come (in game too, lol!). I'm dogsitting a 3-year-old beagle right now and she's so much more work than my elderly fluffy white things! I haven't had much time at all to play.
So instead, here's a lot tour!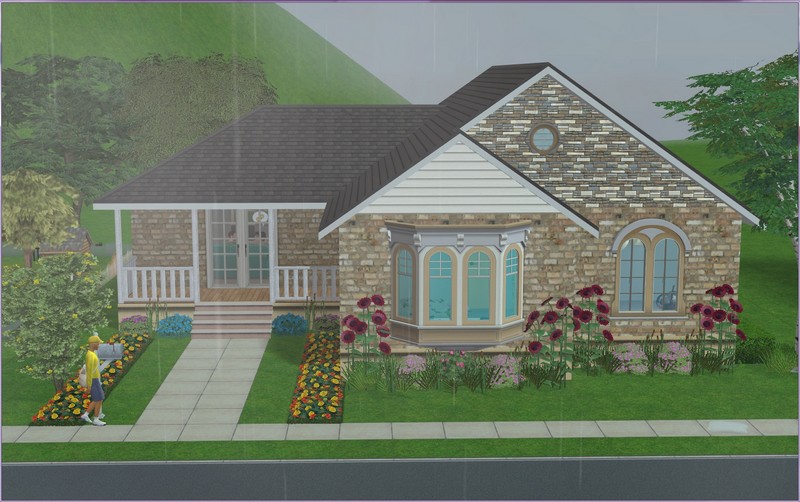 No idea where I downloaded this house. When I moved Justin and Louisa in, it had been sitting in my hood for ages. I changed the walls and the front door. The front door was previously the door that matches the windows, but I find those doors really hard to work with. They never seem to match well with anything on the inside of the house.
Note to self: fix the upper part of that wall!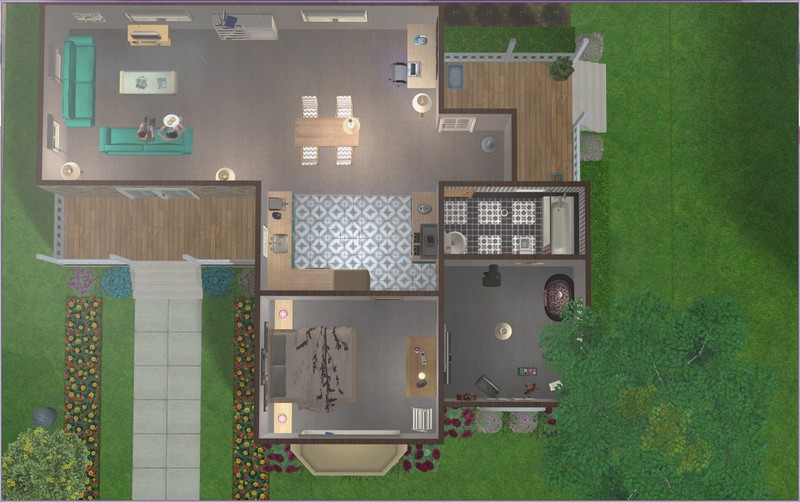 Layout, which I don't think I changed.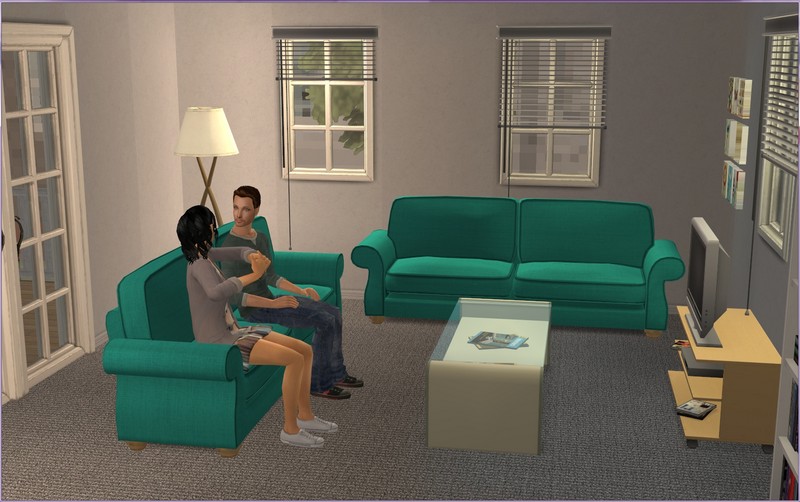 The house is a little bare in parts. Justin and Louisa were on a budget and although I did let them take out a small loan, they still didn't have a ton of money.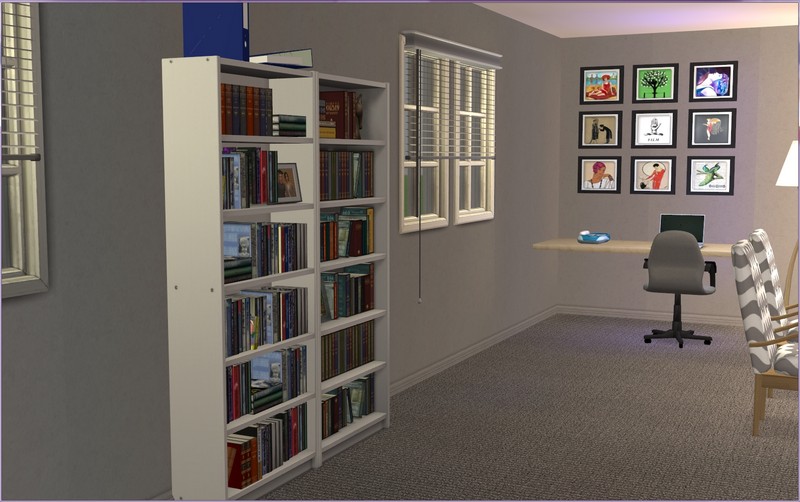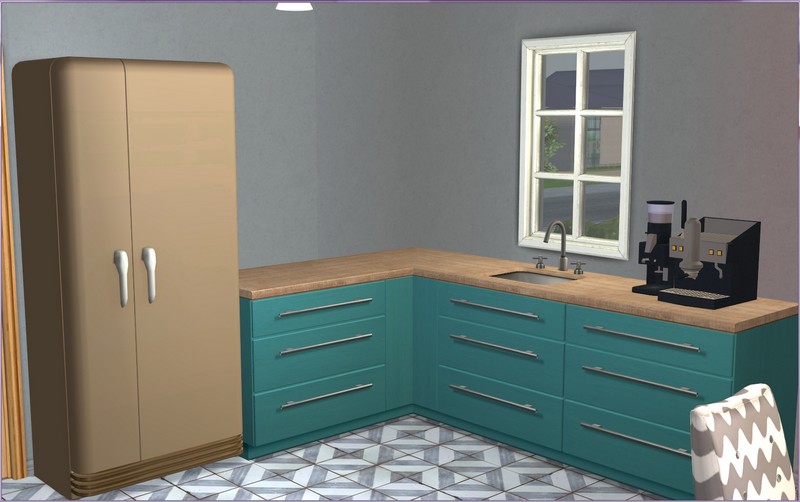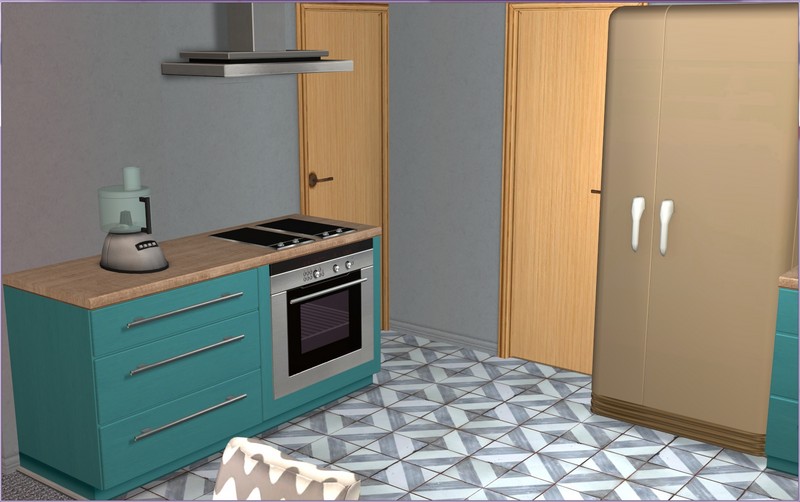 Upper kitchen cabinets will be the first thing I add once these two have some more cash!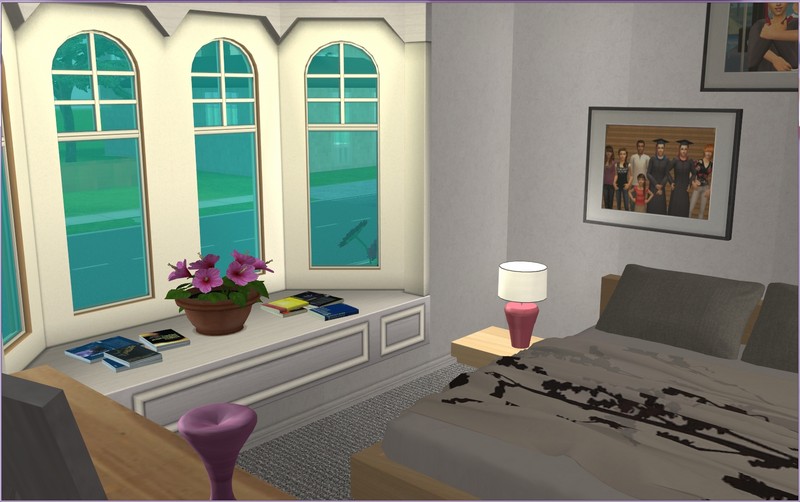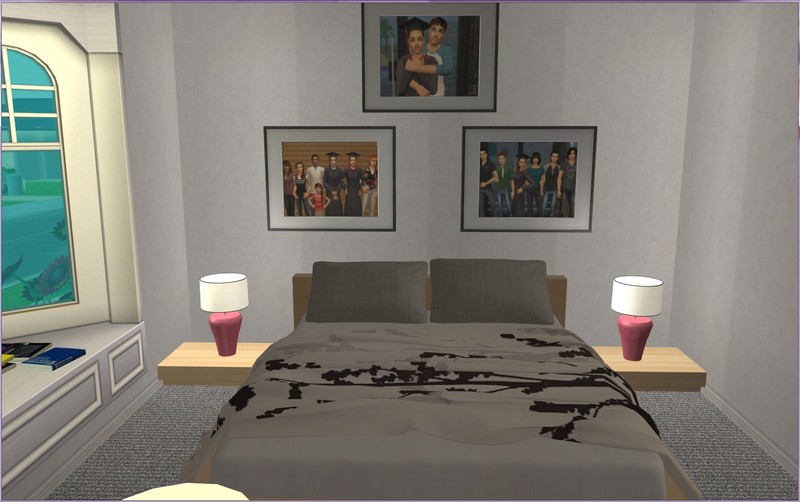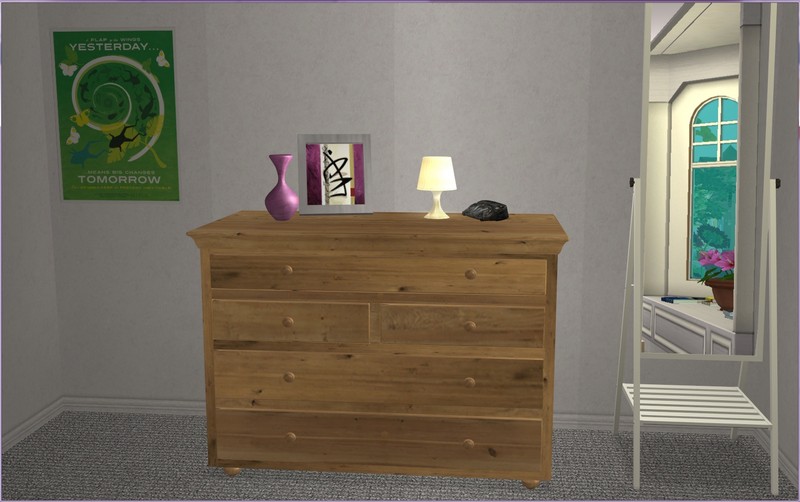 Their bedroom is my favourite. I don't use bay windows a lot, so they're a novelty for me. I think it's a nice touch in this room.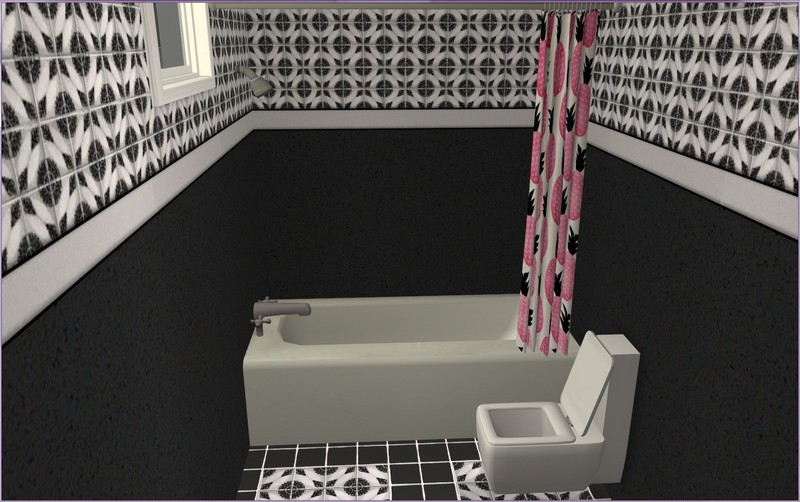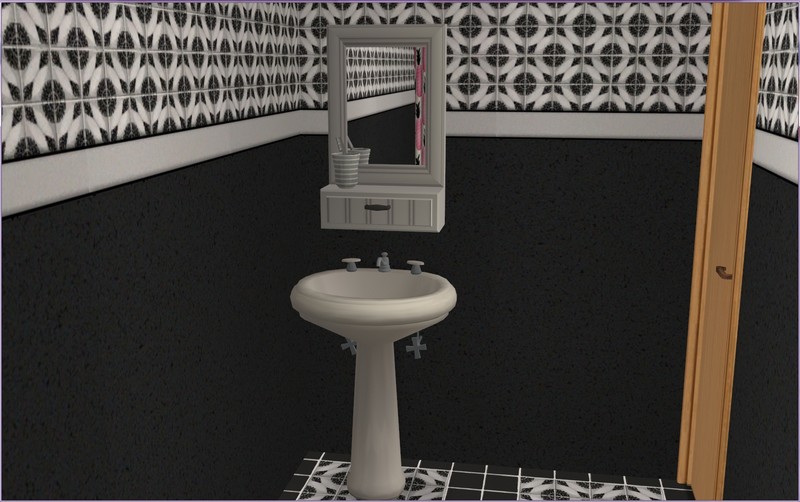 Tiny bathroom. Tiny for me, anyway!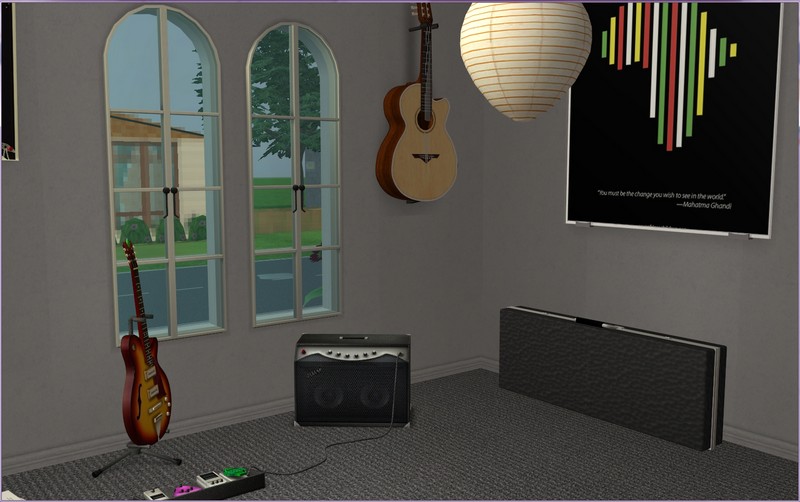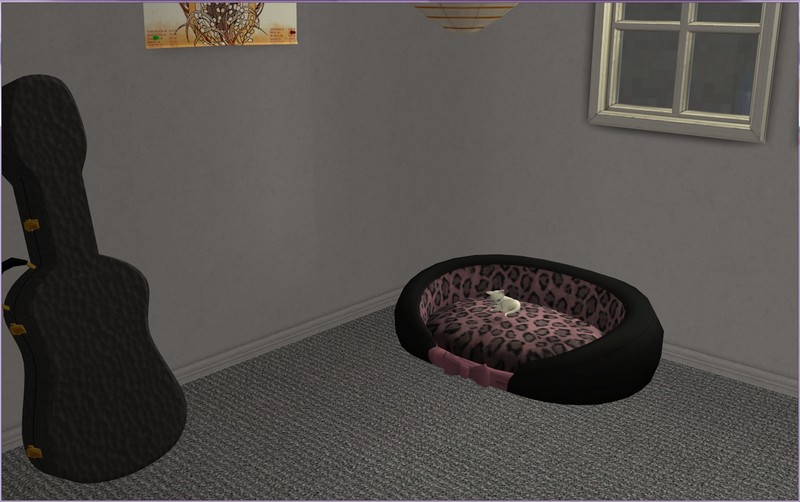 The second bedroom is currently housing all of Justin's music stuff. I need to go shopping for an electric keyboard though, as that's what I've always thought of as Justin's main instrument, since his parents got him one for Christmas as a teenager. :)
And yes, they got a kitten! His name is Aesop and he's actually the brother of Rebecca and Nathan's cat Anais.
Notes:
Happy New Year! Hope you all have a fantastic 2016!
Miss Beagle is going to stay with her grandparents in two days, so hopefully after that, I'll get some more play time. Next up will be Lauren, Emma and Jessica and I'm really looking forward to playing them. :)