Round 36: January 2043 (Summer)
Connor Novak and Lila Sitko are 30.
(Josh is 29 and Oliver is 27)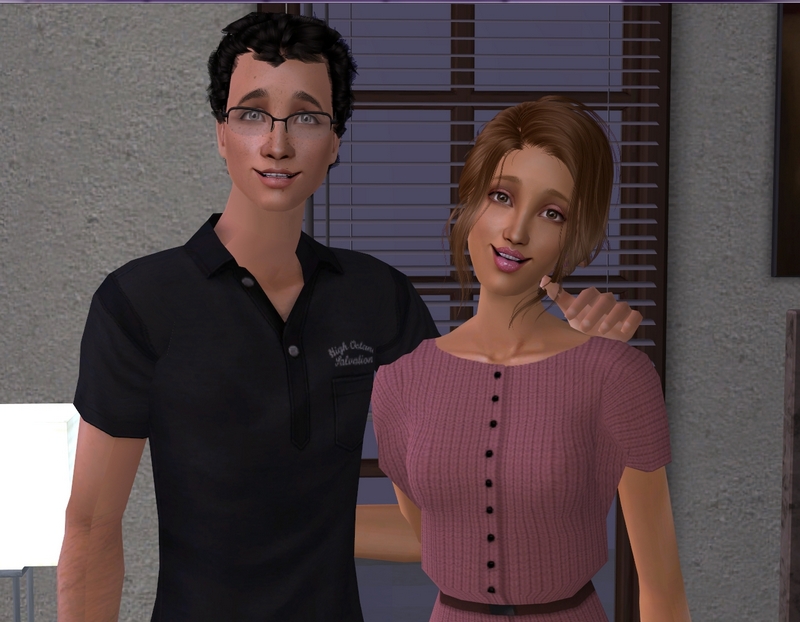 Narrated by Connor Novak
Connor and Oliver actually are pretty similar. They have similar interests and their personalities are fairly closely aligned too. But Connor is serious and Oliver is playful, so I can see Connor just finding Oliver a bit irritating any way. And he's stubborn, so he's not going to admit they have anything in common anyway. ;) But this picture cracked me up so much.
Connor didn't have an engagement or marriage want, but he didn't fear it either, so I went ahead with it. Lila has had an engagement want for a while, which was replaced by a marriage want once they got engaged. Connor rolled a marriage want about a day after the fact. They both want to visit the Far East, which I think is cool. I find that destination a little boring in game but it seems like the kind of holiday these two would want to take. More of a cultural thing than lazing around on the beach or roughing it in the wilderness.
October is two months before Sophie's wedding, which is cutting it close. If these were different sims, I'd probably not have set the date I did. "Maybe I shouldn't hold my wedding so close to my friend's" is not a thought that would occur to Lila though (and she is DONE waiting, on top of that) and Sophie is my most laid-back bride ever and I can't picture her caring. So We'll have two weddings around here, in fairly quick succession. :)