I'll warn you now that there is a spoiler for the last update included in this tour. So you might want to go and read that now, if that sort of thing bothers you.
Anyway, I did this lot fairly quickly over a few days (that's quick for me, for anything that's not a house!).
Shannon
asked in a comment if there was a Takemizu Village lot I wanted to make over. Yes, all of them! I think the EA vacation lots are so dire and they pretty much all need a makeover. But Takemizu Village is the weakest of the destinations, in my opinion, so I was never particularly inspired to work on any of those lots. Shannon's comment gave me a little prod though and I got to work!
A picture of the original lot is
here
. I had taken my own before pics but in my longstanding tradition of completely failing at before pics, I accidentally deleted them. Oops! So that one will have to do.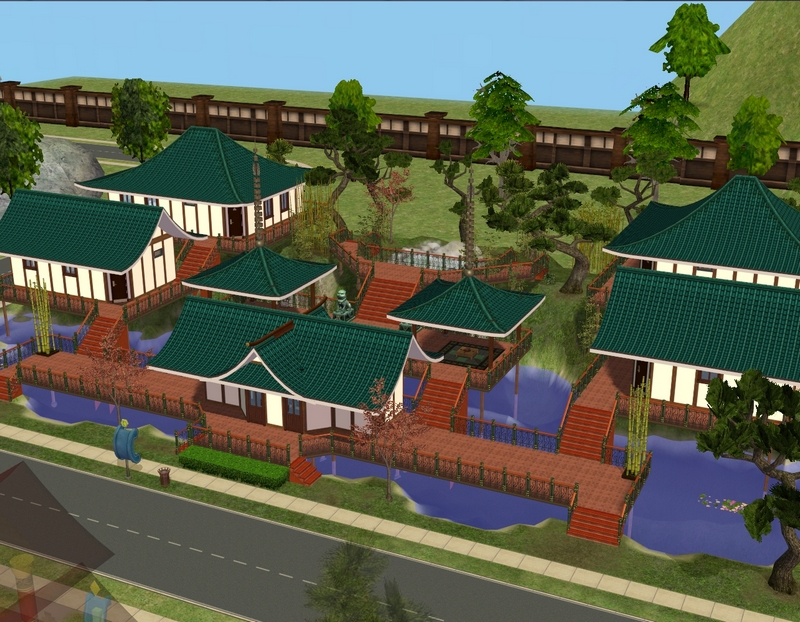 This is what the lot looked like after I was done with it. The first thing to go was that hideous green picket fence.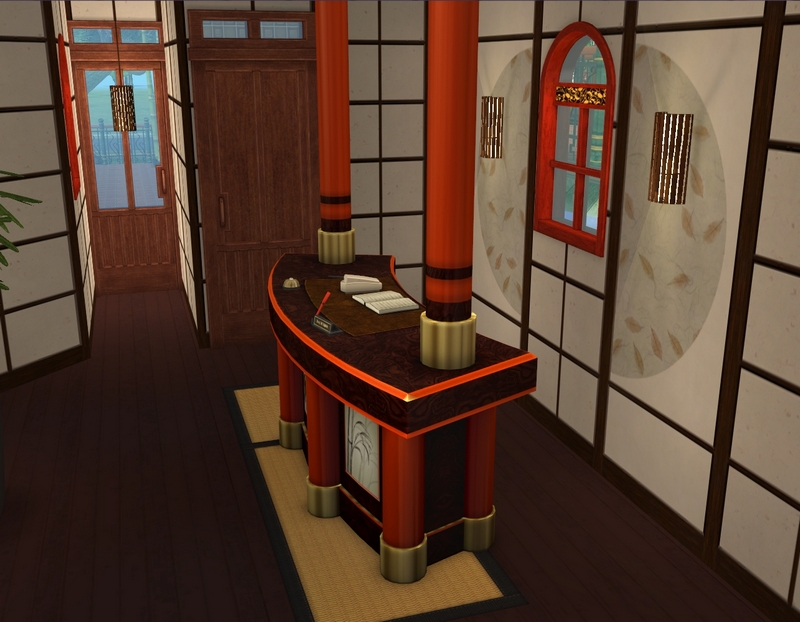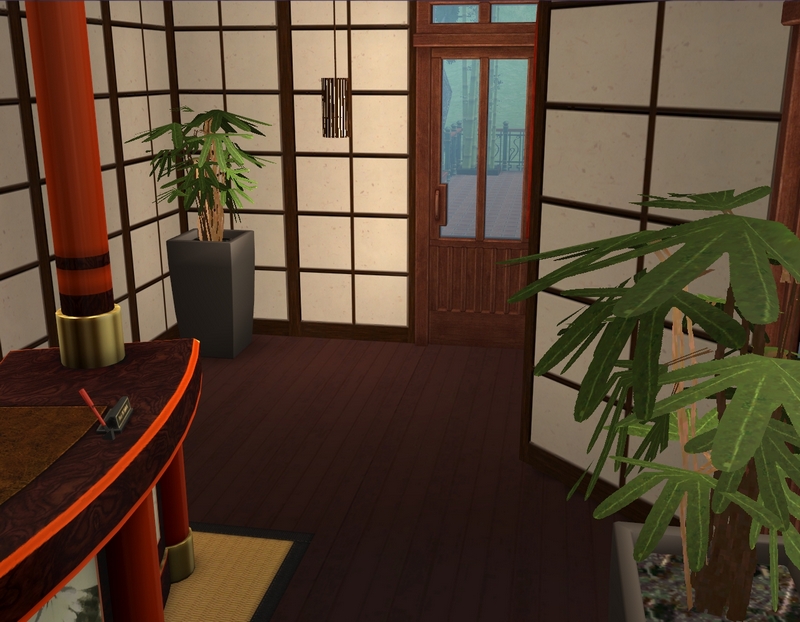 Front desk. I didn't consciously try to stick too closely to an Asian theme, both because I don't do well with themes and because I didn't want to download a bunch of CC I wouldn't use again outside this destination.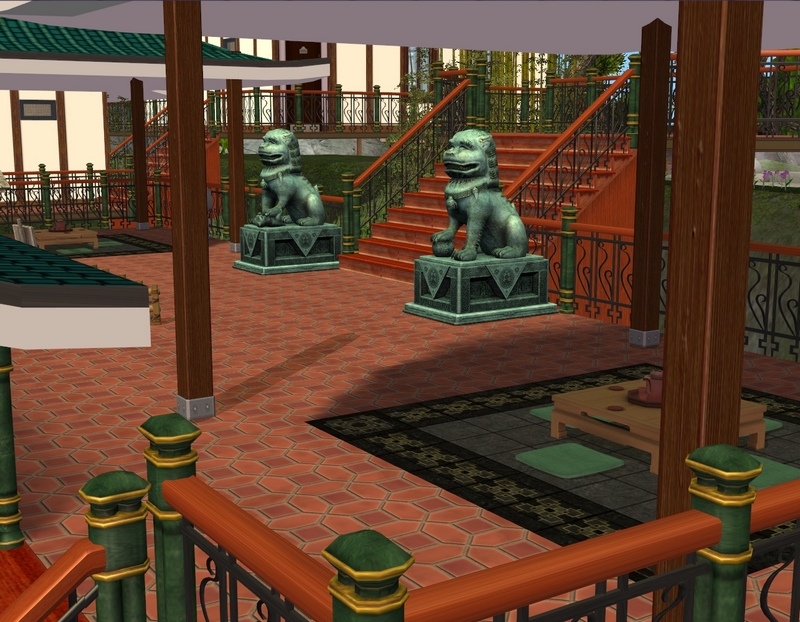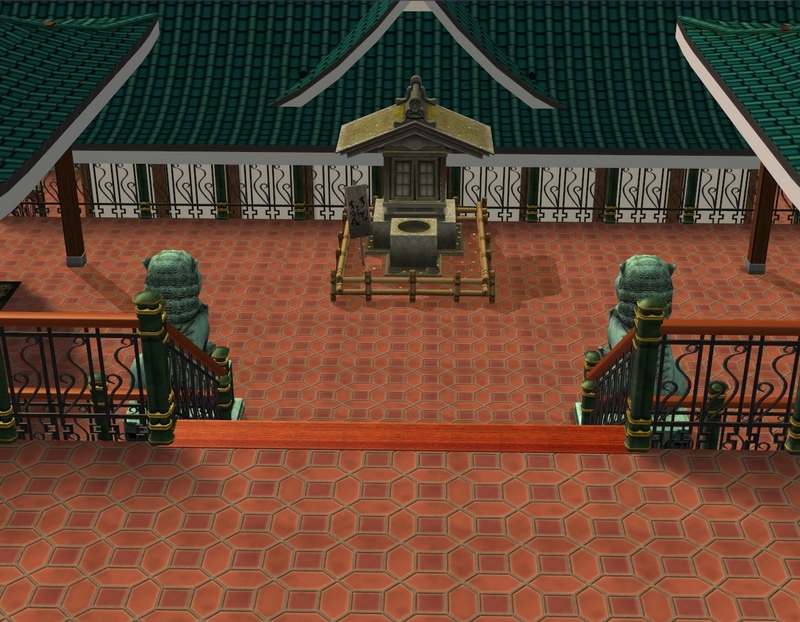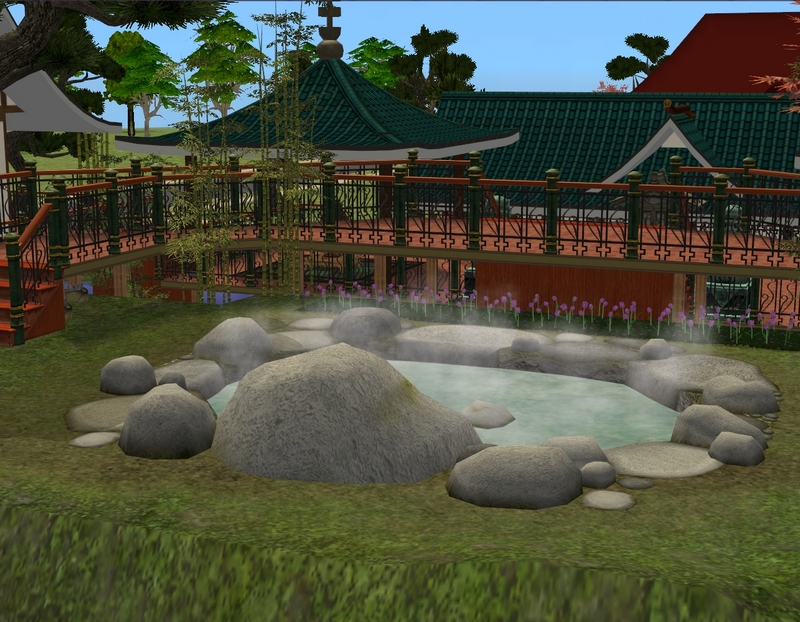 Just a few shots of the exterior. I may still replace those flowers in the last shot.
I'll show you the villas now. The rooms are basically identical, so these pics aren't all from the one villa - I took pictures that showed off the rooms the best, no matter what villa they were in.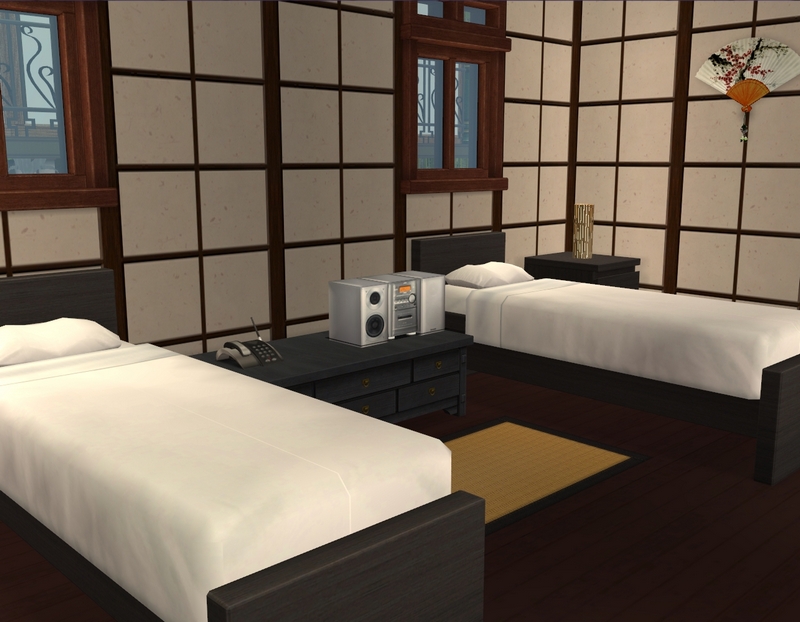 Only one of the villas has single beds. It's not a place I'd generally send my sim families to. More of a couple's retreat, I think.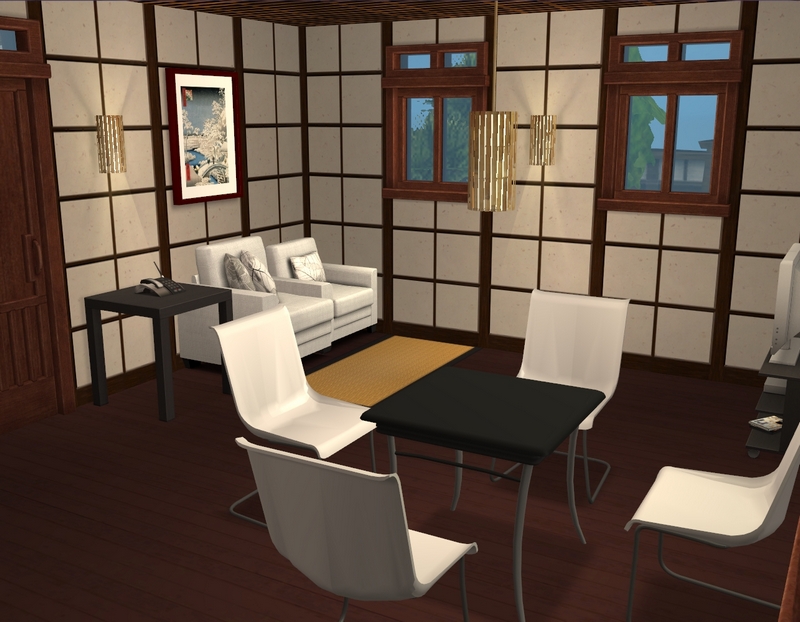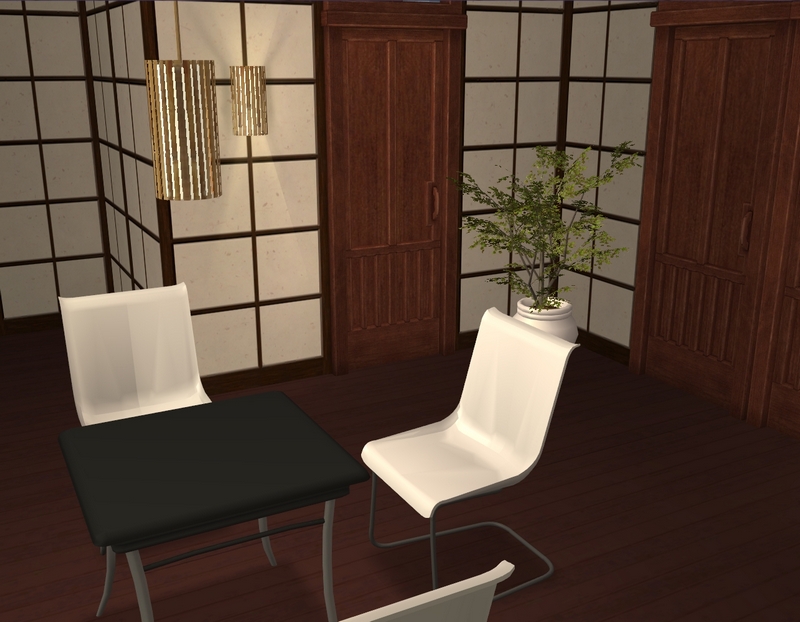 Living/dining area.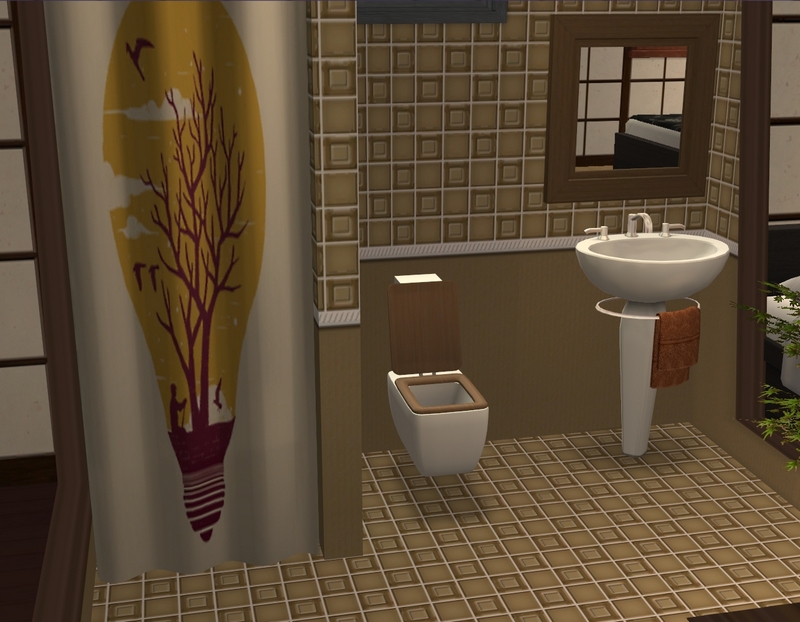 Bathroom, with literally the only shower curtain in my game that vaguely fit the theme! I would have preferred a shower/tub but the room looked too cramped with that (which is actually how EA designed the bathrooms, originally).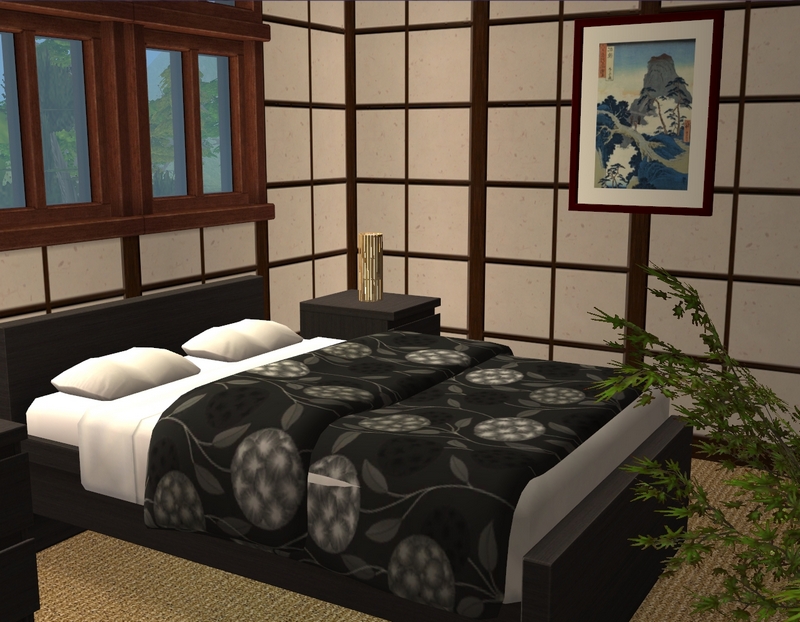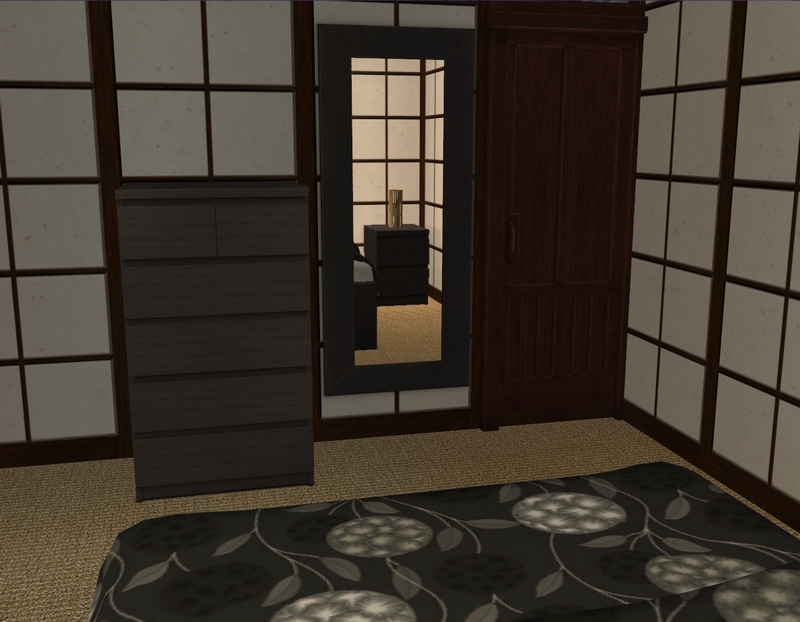 And finally, the bedroom!
I will be sending Lila and Connor here for their honeymoon, so they'll probably guinea pig it for me. But I'm sort of excited to play it, so I may end up sending someone else before them!