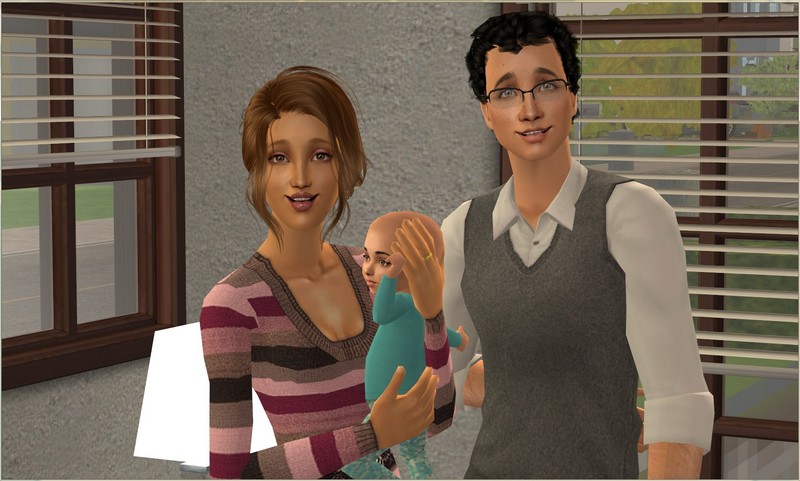 Connor
and
Lila Novak
are both lifelong Sullivan residents and attended school together all the way through. It wasn't until university that they became close friends, often meeting up to play soccer at Connor's dorm.
In 2035, right after college, they each moved to Exeter to live with roommates. Lila soon developed romantic feelings for Connor and being the type of woman who likes to take charge, she made her move. Connor felt the same way and they then started dating.
After dating for a few years, Connor and Lila decided to start seriously saving for their own house. It didn't take too long before they'd achieved that goal and the couple are now living together in Sullivan. Connor is a Field Agent for the SCIA and Lila works as a Junior Executive in the corporate world. Connor and Lila got married in October 2043 and welcomed their first child
Jonathan
in February 2045.