Round 35: August 2042 (Winter)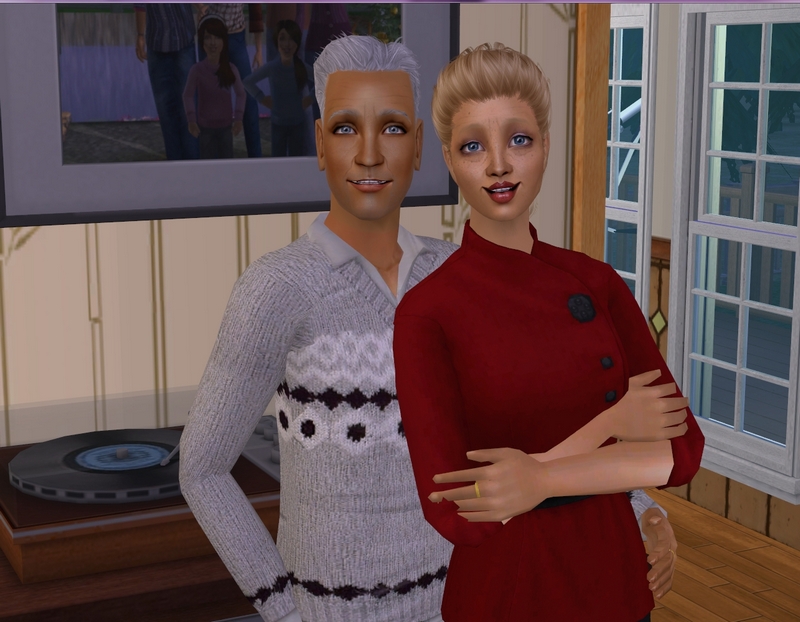 Narrated by Kirstin Sitko
We have my colleague Cordy's son Tim working for us part time now, as a legal secretary and despite my reservations, he's doing well.
I really prefer to have law students in that role but honestly, we're short-staffed in that department right now and beggars can't be choosers.
Tim is a good employee though and I can't fault him. He's picked things up pretty quickly and it's just a shame he's only in two days a week.
He'll be leaving us eventually. He's one of David's first year medicine students.
David is really enjoying the teaching component of his job, now that the new hospital is up and running.
He's starting to talk about retirement, which sort of surprises me. I'm only two years younger than David and it's not even on the outer edges of my radar yet.
It shouldn't really shock me so much. David has always been much less career-focused than me. Family is everything to him.
I wasn't sure Adelaide took after either of us in that department until recently. Now that she's in a career she really loves though, she is determined to do well with it.
I'm very proud and also completely relieved.
Adelaide still a campaign worker at the moment but she's hoping to actually manage the next campaign. Her superiors really like her, so she has a good chance at that.
Even Sebastian is doing better these days. They were both very excited to tell us that he has a regular gig now, playing in a bar in Exeter.
I can't say I was especially impressed but I'm not impressed with his choice of career in general.
It's better than busking, I suppose. He did that for far too long.
Sebastian treats Adelaide well and he's not mooching off her or anything, so I can't complain too much. I just wish he was a teacher or a something sensible and stable.
David thinks it's a bit awful that I have a favourite son-in-law but I can't help it. I just like Lila's boyfriend Connor the best.
It's not like I have a favourite daughter! Connor and I are quite similar in certain ways though, so I get along with him best.
He's exactly the kind of guy I would have pictured for Lila, if I was the type of mother to dream about her daughters' ideal partners.
Connor is very intelligent and hard working, just like Lila is. They're a great match.
Lila also isn't much of a romantic, which suits someone as practical as Connor is.
She is still a little traditional though and now that she and Connor are living together, she really wants to take the next step and get married.
They've talked about it and Connor isn't opposed to marriage but he's very hesitant about a wedding.
Lila says he'd be content to be able to forgo the wedding entirely and just skip straight to being married but she's not willing to do that at all.
I'm sure there's a happy medium they could both agree to. I wouldn't personally mind what they chose to do but I know David would be heartbroken if they eloped or got married at town hall or something.
For the meantime though, David and I are busy preparing for the arrival of our third grandchild. Camilla is due in November - just one baby this time!
Camilla and Charlie are both excited, of course, but I'm not sure anyone is as excited as David is!
Lila and Adelaide are probably both still a few years away from kids, so David can't wait to be a grandpa again.
He adores Grace and Everett, as do I, but he's looking forward to having a baby in the family again. It's been a while!
Grace is quite happy about it as well. She's got a baby cousin on the other side of the family who she loves doting on, so this new sibling is probably going to end up as Grace's baby doll!
This is all quite different from Camilla's first pregnancy, for all of us. Everything was so uncertain then.
I wasn't even sure Charlie would stick around at the time. It all worked out, obviously but we didn't know that then.
Camilla is still stressing out a little bit. Their current house has three bedrooms plus her sewing room and she'd like to be in a bigger house by the time the baby comes along.
Charlie is not very fussed about it and thinks the baby will be fine in the sewing room for a few months. Camilla doesn't like that idea at all though, so she's been keeping an eye open for house listings that might work for them.
She told me about one house she found recently, through an online listing. It's four bedrooms, plus a study, which they could use for a sewing room.
It sounds like it would be perfect for them. It's not far from our house or their current place, so they wouldn't even be moving very far.
She's going to talk it over with Charlie but I can't imagine he would object to at least looking at it. He was really just worried about Camilla stressing about house hunting while she's pregnant, which she's doing now anyway.
David and I had a sneaky look at the house online, once Charlie and Camilla left and it really does look great. The auction isn't for a few weeks either, so they have plenty of time to talk it over.
If I was Camilla, I'd want to get moving on the house thing too. So hopefully they can have their talk and then find a place to live before the baby arrives.
Notes:
Title is from A Little Soul by Pulp.
I'm using my business career lot for my law sims too right now. I really need a separate lot - it's not really conservative enough for what I imagine a law firm to look like. But it'll do for now.
I sort of consider Lila and Connor unofficially engaged. I don't think either of them would be the type to do it until they knew what their next step after that would be. I don't see them as the engaged forever sort, like Amar and Adrienne or Sophie and Oliver. It will happen but I'm trying to think of what kind of ceremony would be least vexing to Connor and still satisfy Lila.
I may end up moving Camilla and Charlie pre-baby, which I'm quite excited about! I did a house for a challenge at N99 and I think it might work really well. I still have to have another look at it.
By the way, seeing we saw Camilla in this update with her huge third trimester belly, I'm skipping September birthdays. If I had anything else to report on for the month, I'd do it but it was just going to be Camilla. So the next update will be the Collins family update, so we will get to check in with little Mason! And he'll have hair, because I'm finally going to install those baby hairs today!