I can hardly believe it but I'm finished my hospital! I wish I knew how long I'd been working on it but I didn't think to note it down. For my next project, I think I'll add my start date to the lot description, so I can keep track. :)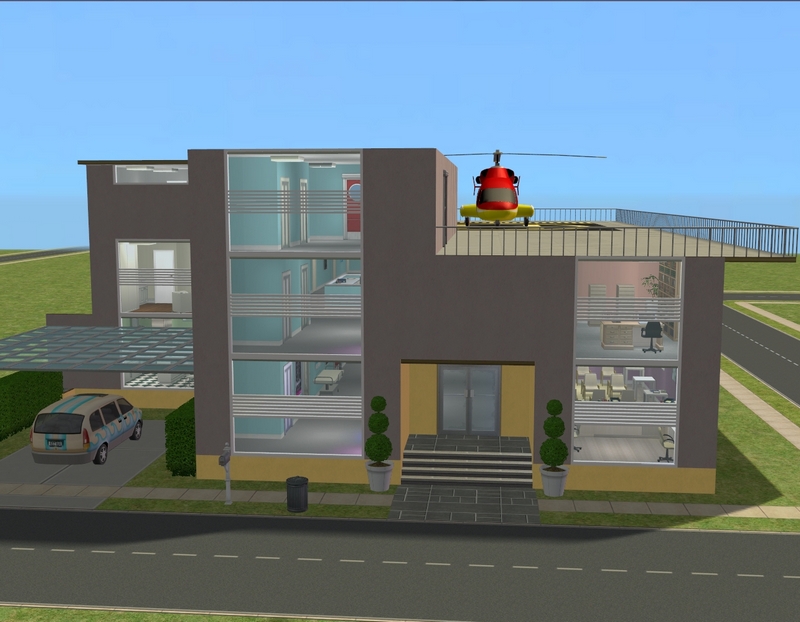 Anyway, here is the exterior! There are still some changes I might make, like painting that big blank grey spot in the middle yellow and maybe adding some edging around the roof but for now, I'm calling it done.
I didn't do layout shots, because they're really not that interesting. On the first and second storeys, there's a long hallway with square/rectangular rooms on either side and that's it. At the top, it's really just one big room.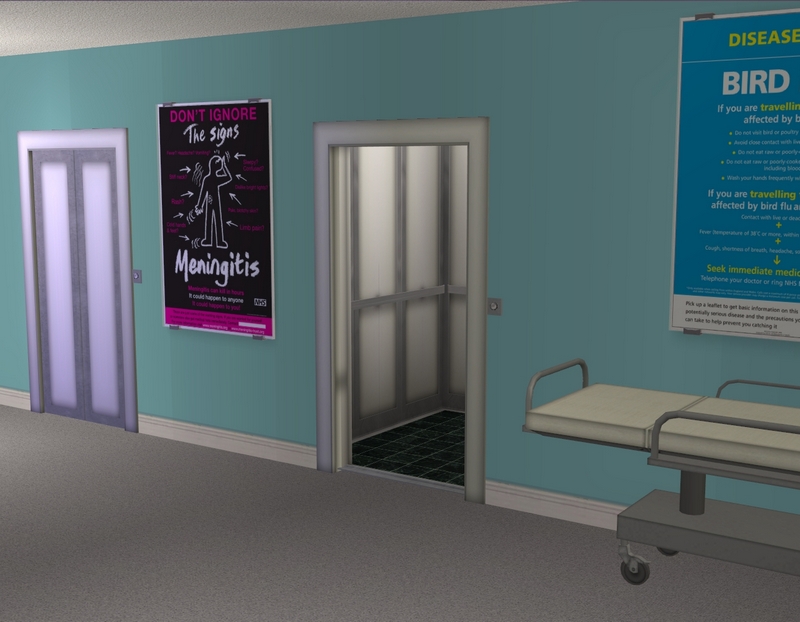 Part of the hallway on the first floor. I like that one of my tester sims decided to use the elevator at that exact time. I don't know why but I just thought it was cool to see one of the elevators open!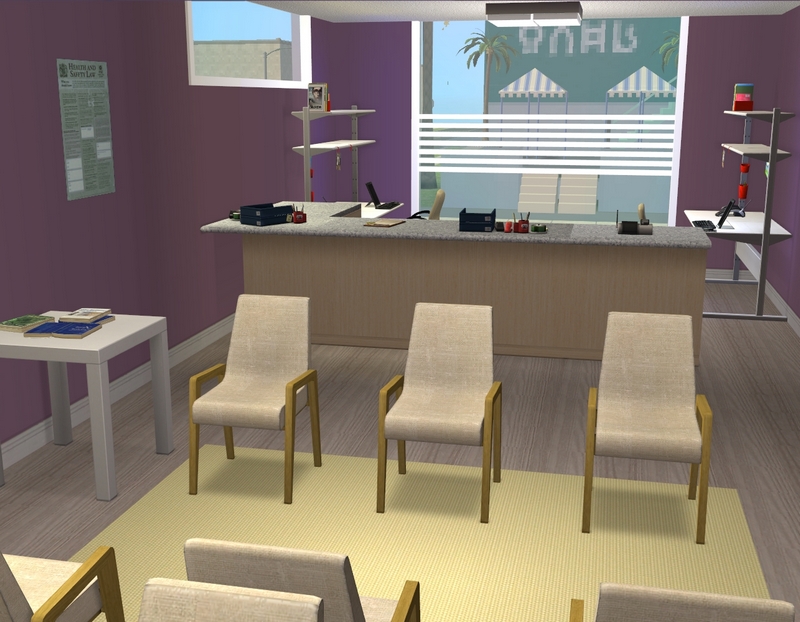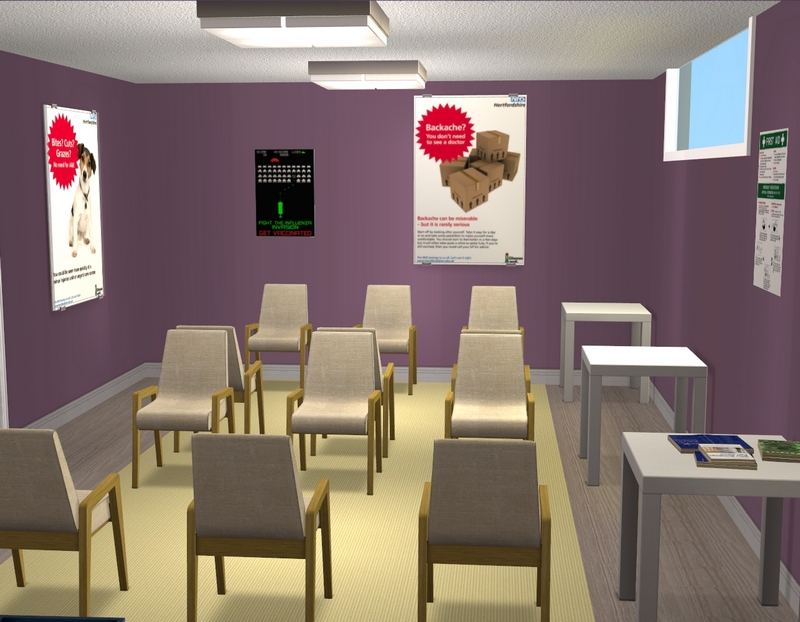 If you follow me on
Tumblr
or hang out at
N99
, you may have seen the first version of my reception area. Since then though, I've made some changes. The first was that I thought the whole hospital was way too big (it still is but it's an improvement) so I shrunk the whole thing by one tile width all the way around the perimeter. The second is that I found some more hospital posters, so I've added them. The posters you see in this hospital are a mix of my own and various ones I've downloaded.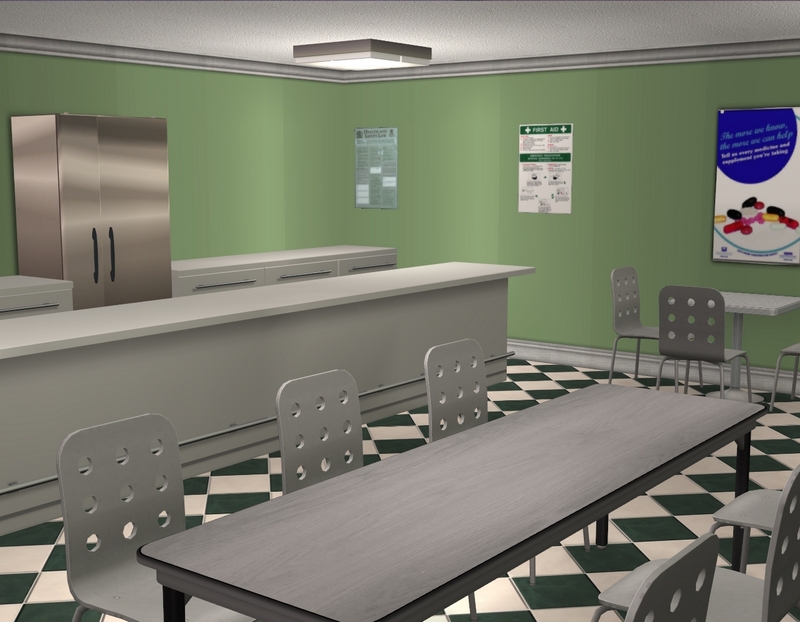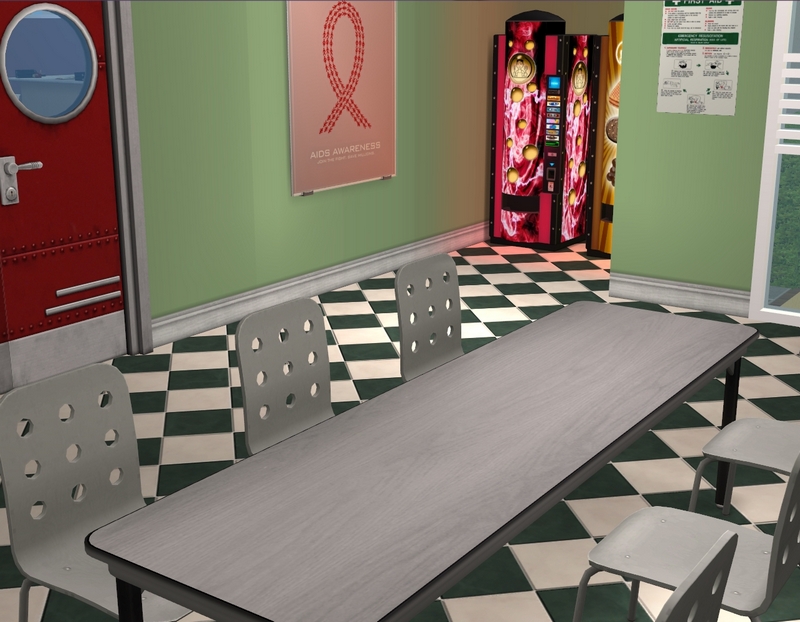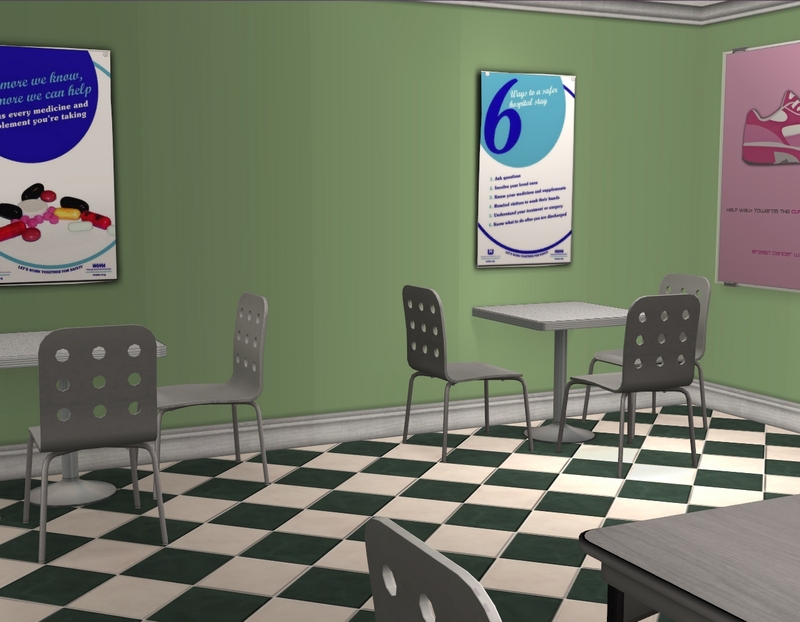 The cafeteria. Not pictured: the chip bags my tester sims are leaving all over the place!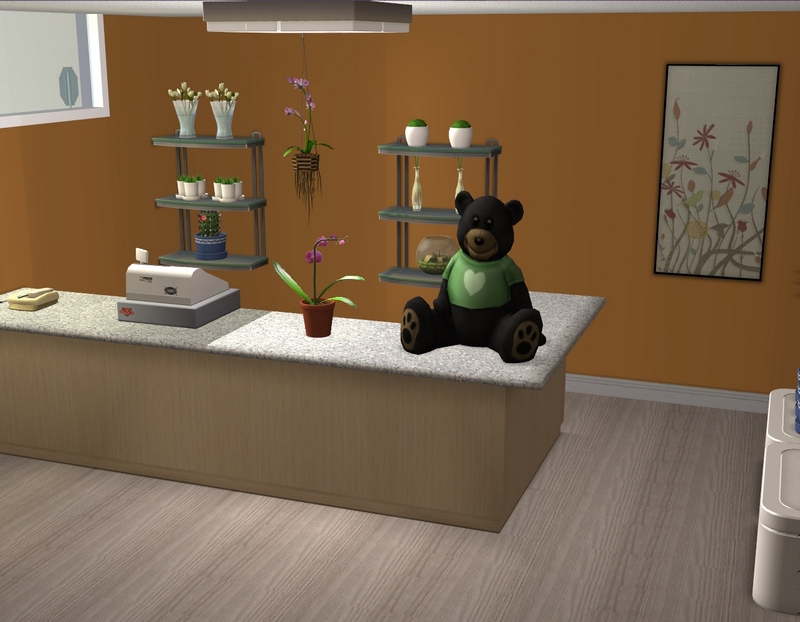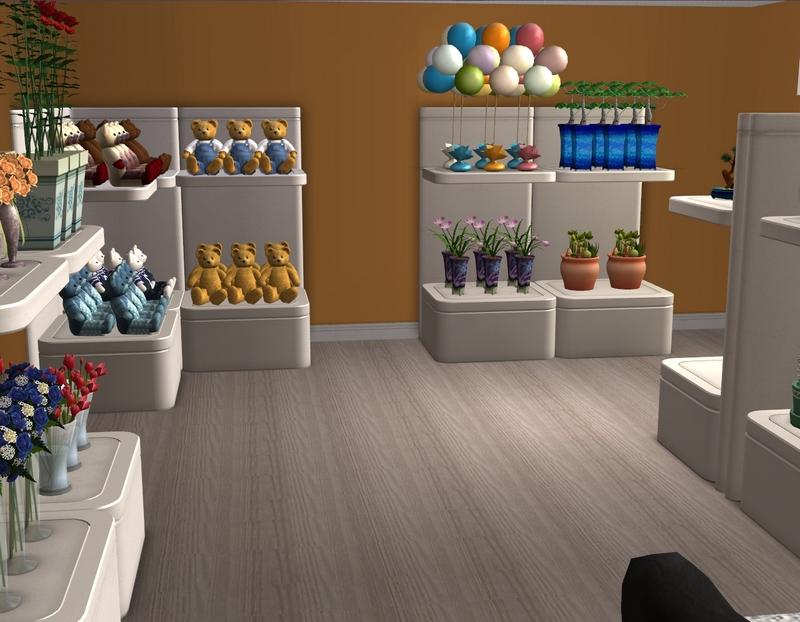 The gift shop. I still need to add the postcard and greeting card racks.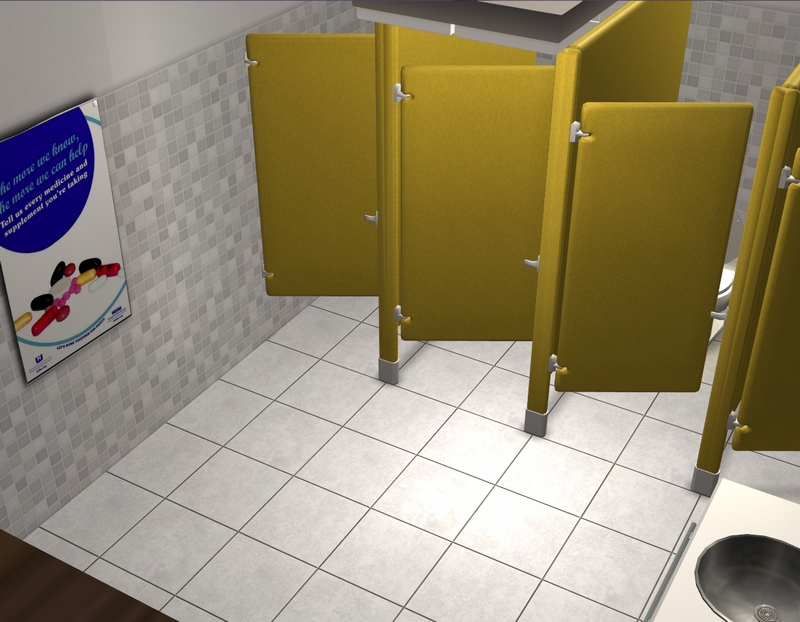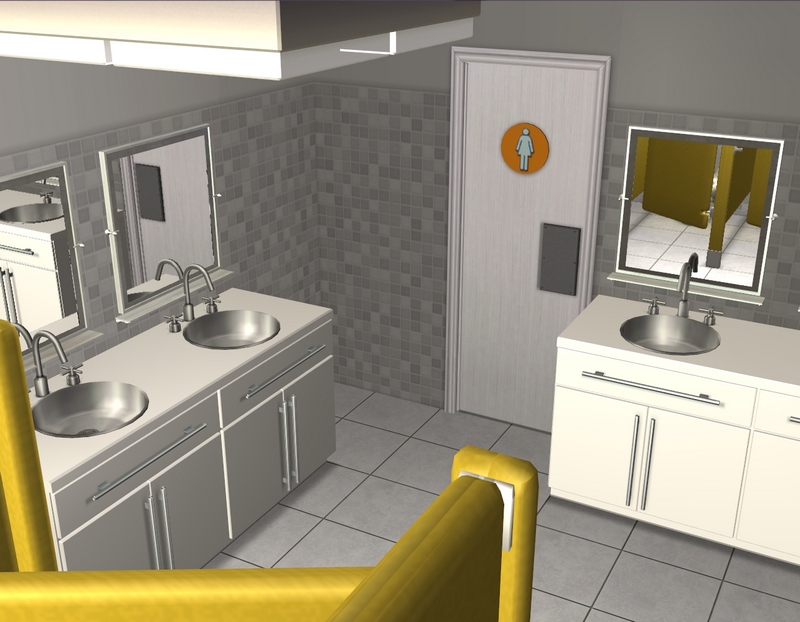 One of the public bathrooms.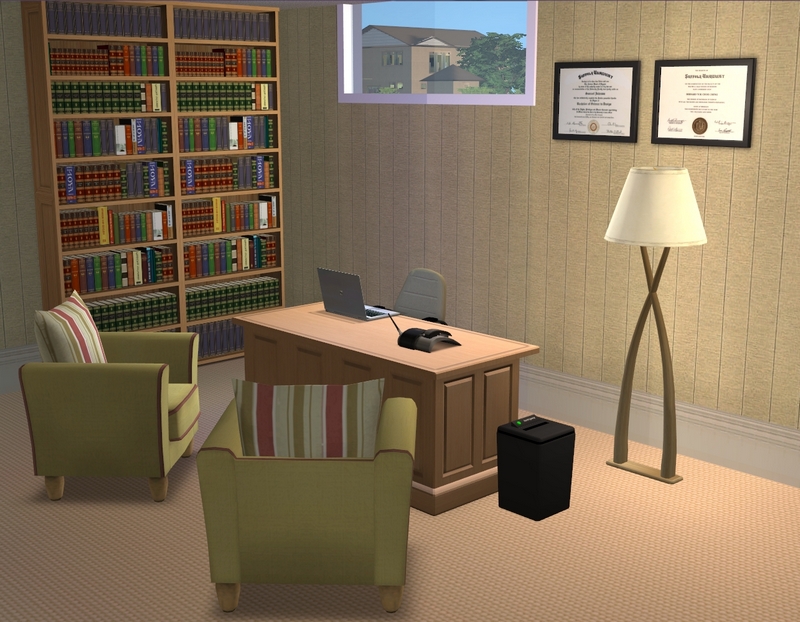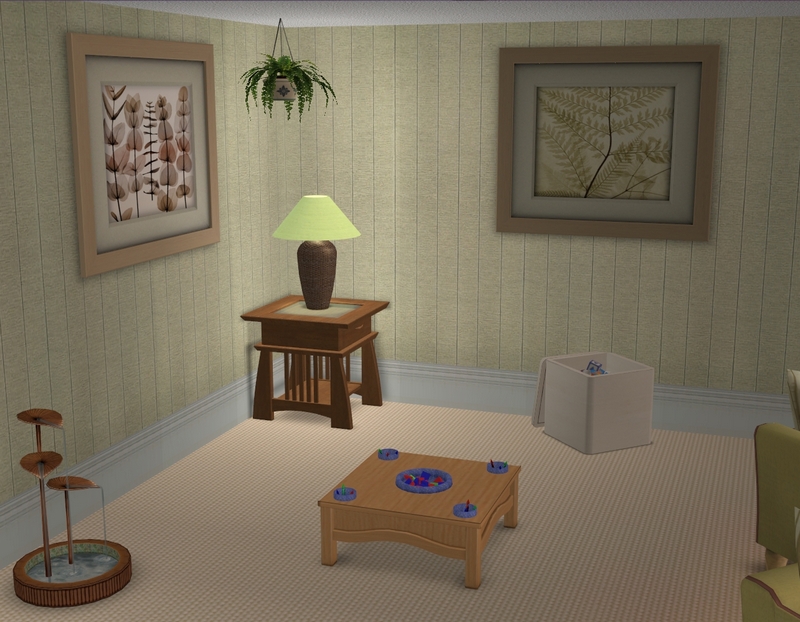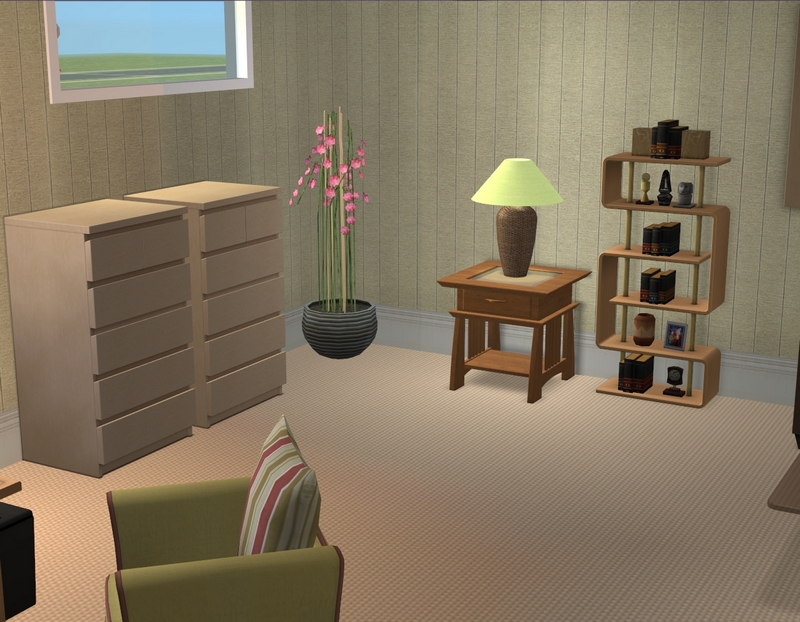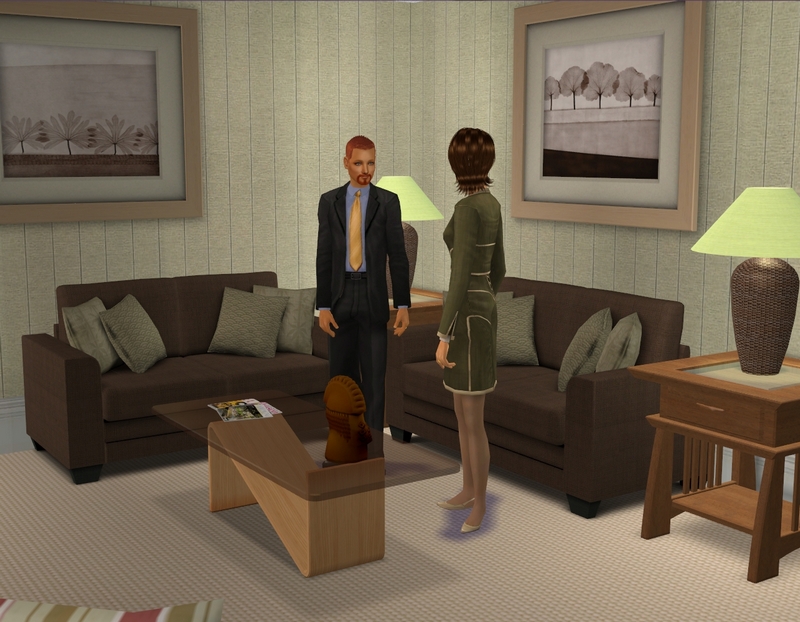 The counsellor's office, which looks very similar to my last one. That was my favourite room in the hospital, so I was heavily inspired by myself here, lol! Excuse my tester sims. ;)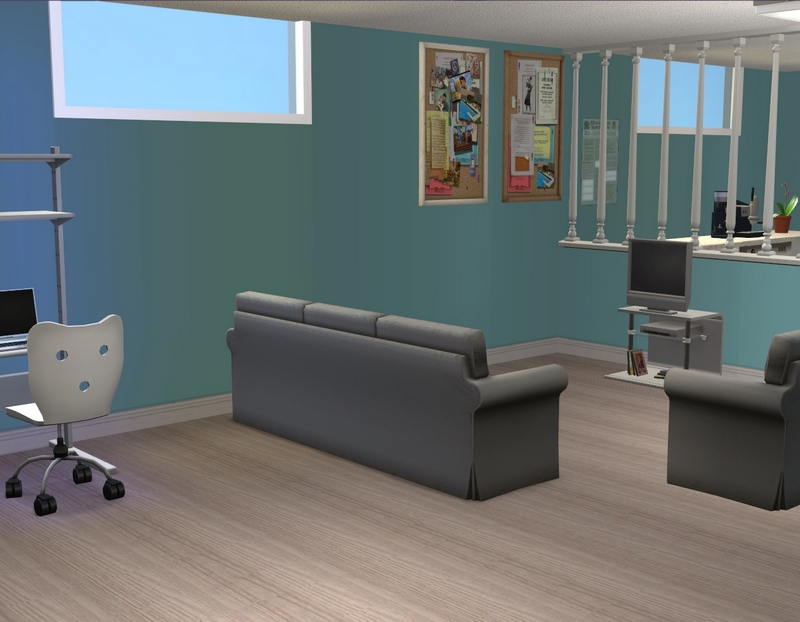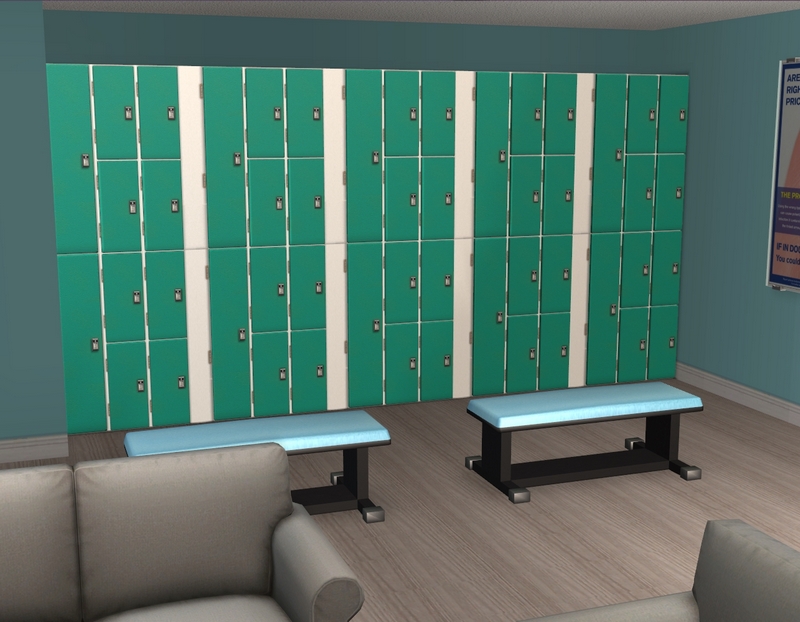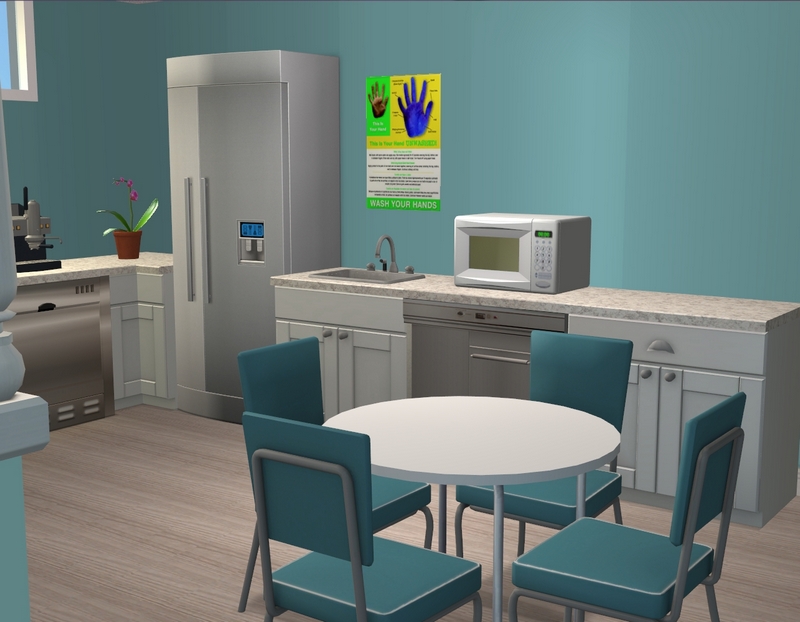 Staff breakroom, which I've just decided needs a couple more posters.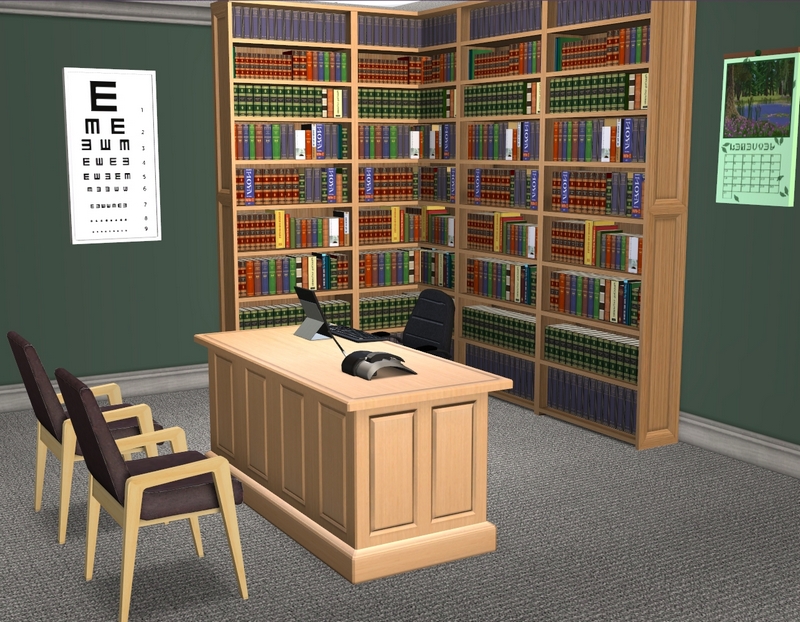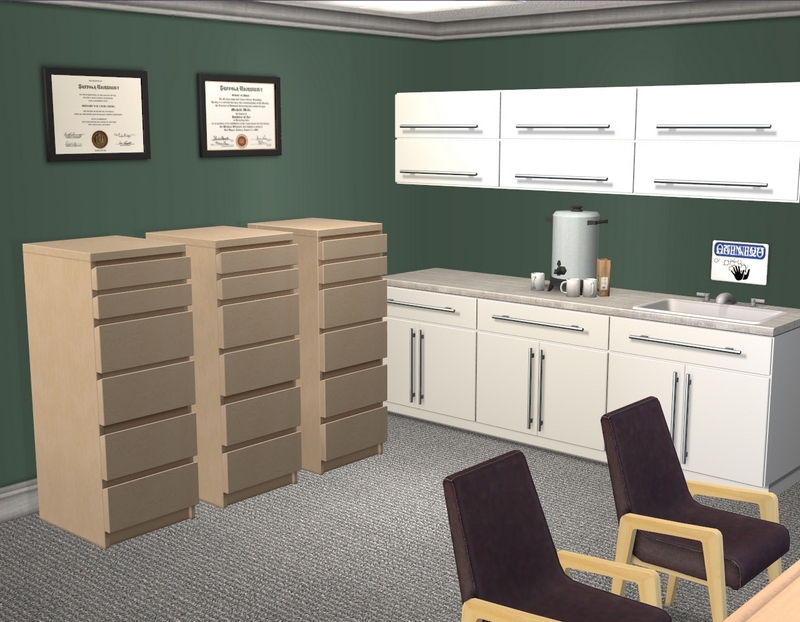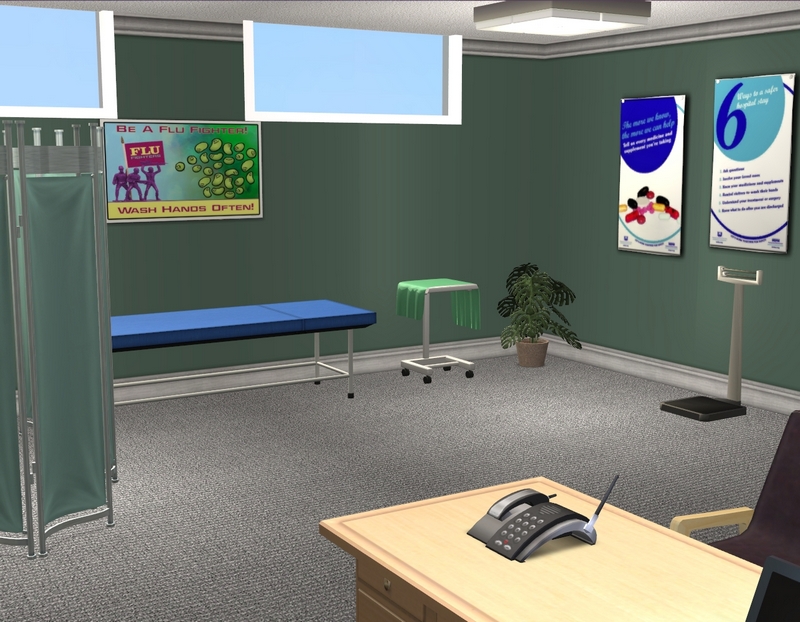 The GP's office. Josie Clarke is my GP, so this is where she'll work most of the time.
Mini reception area/nurse's station on the second floor.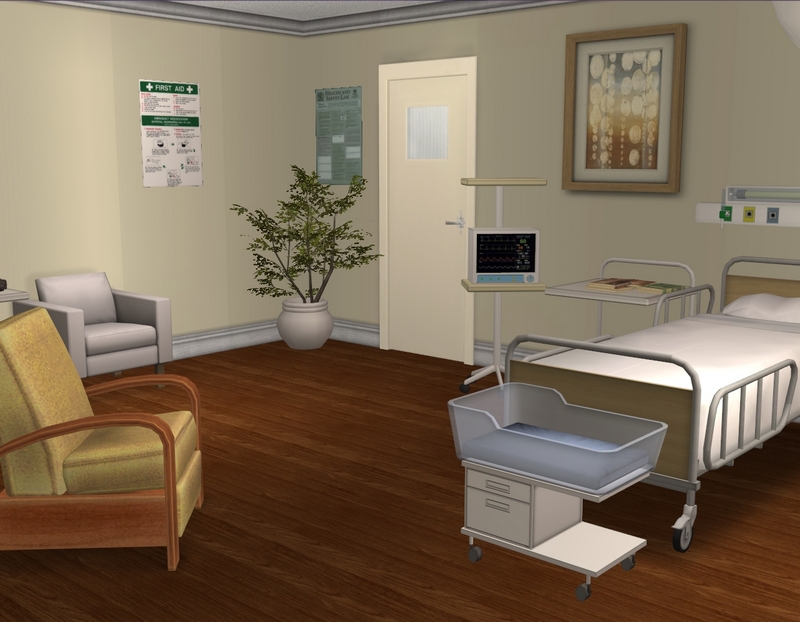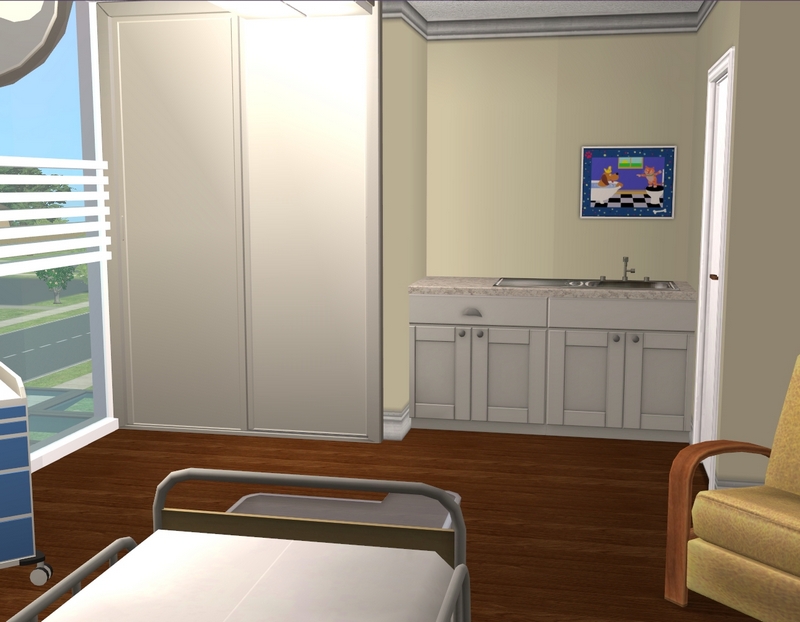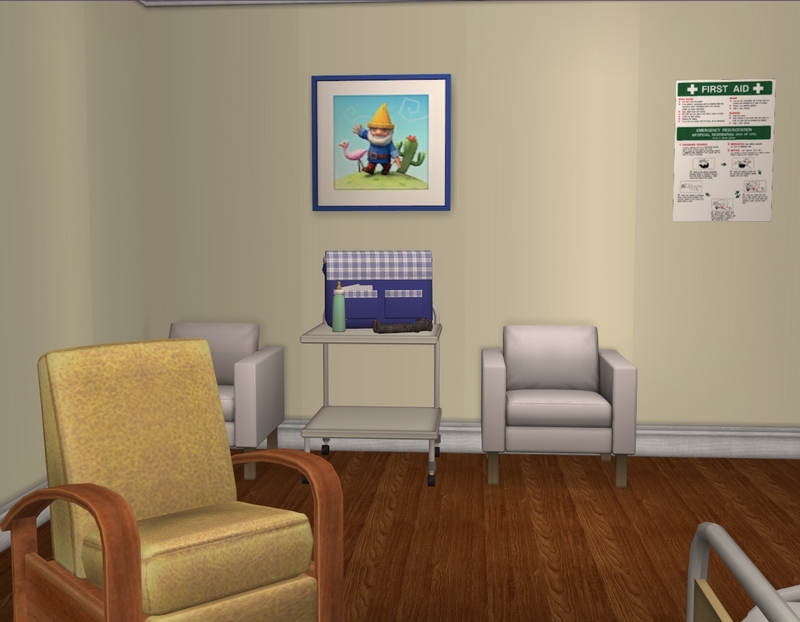 Birthing suite, which is one of my favourite rooms.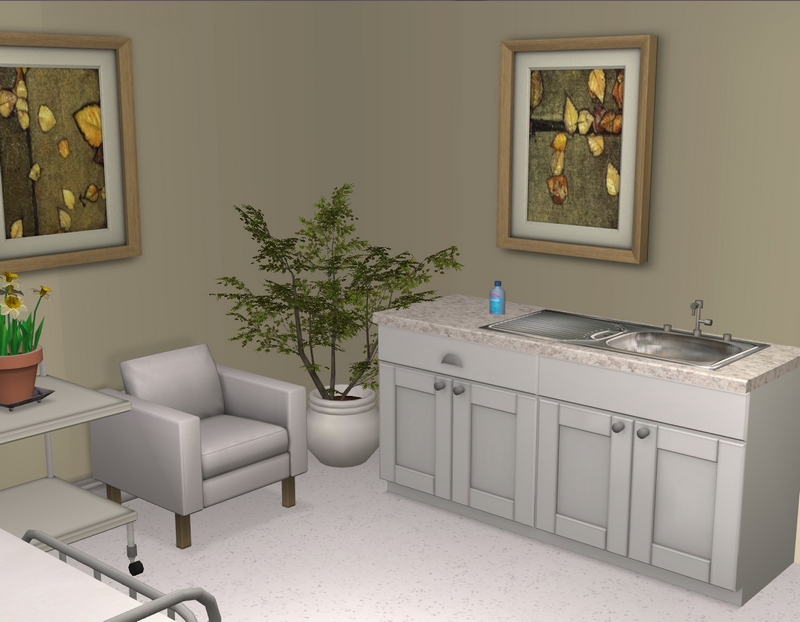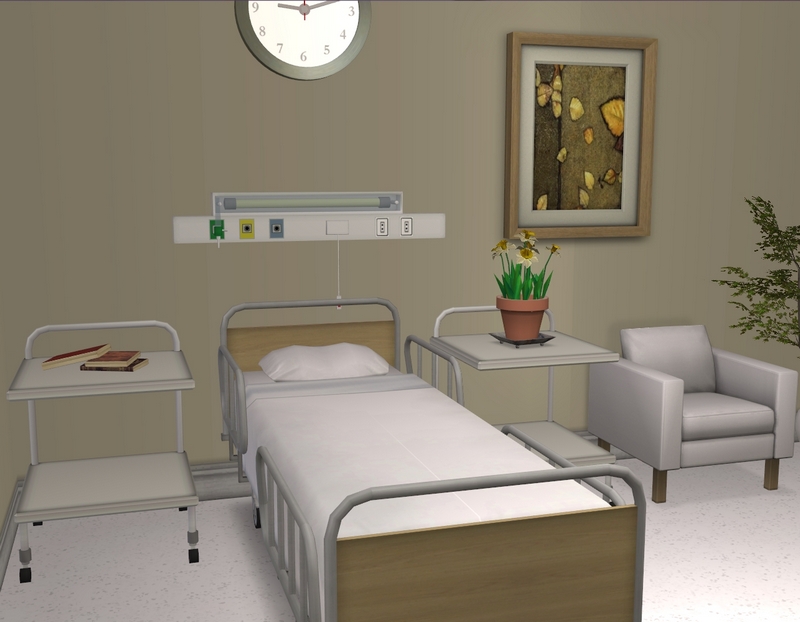 Standard patient room. I had two in my last hospital and it was completely pointless.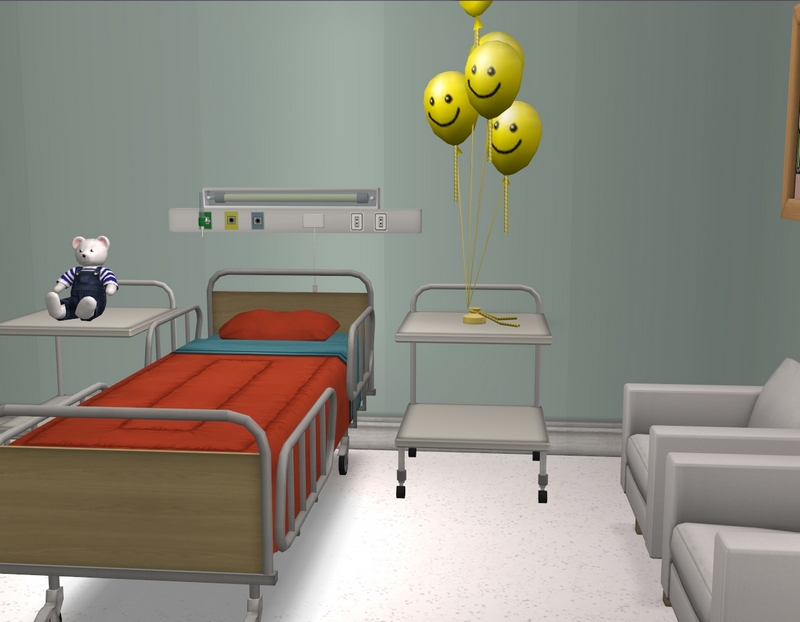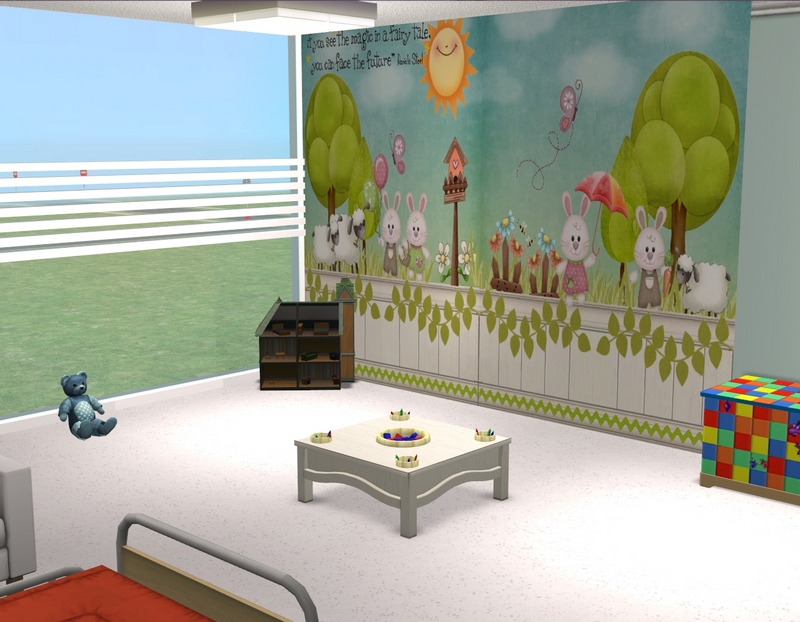 Instead, this time I have a standard patient room and a child patient room. :) I'll probably add some kind of rug in the play area.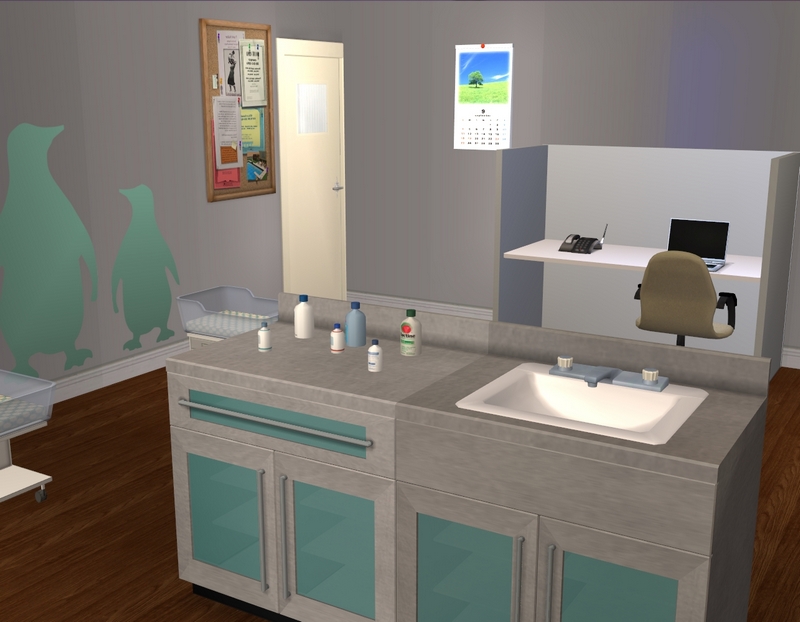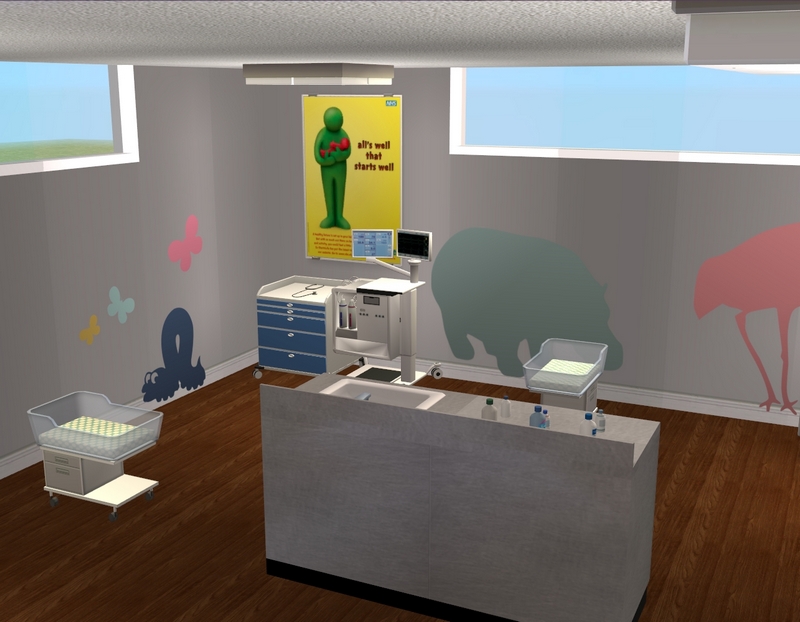 The nursery. I'm considering swapping those cribs out for some that sit slightly higher but I haven't made up my mind yet.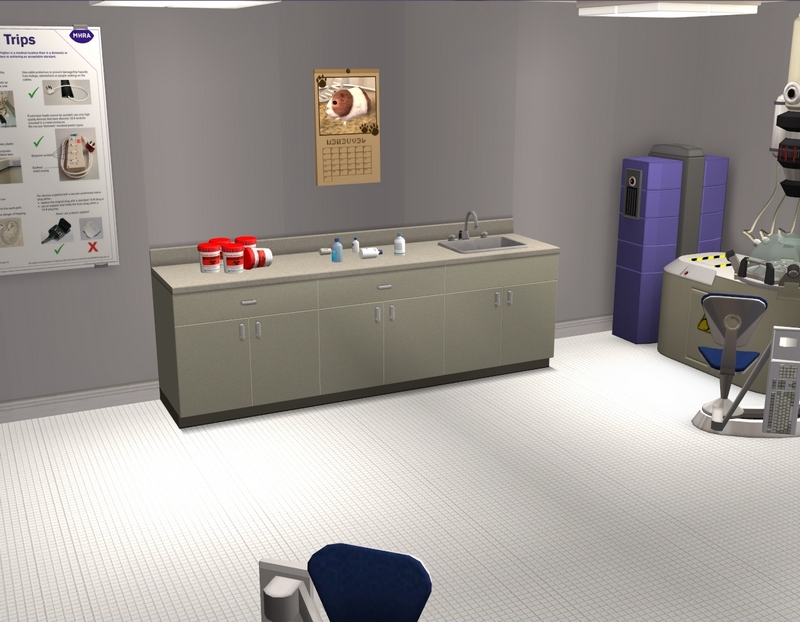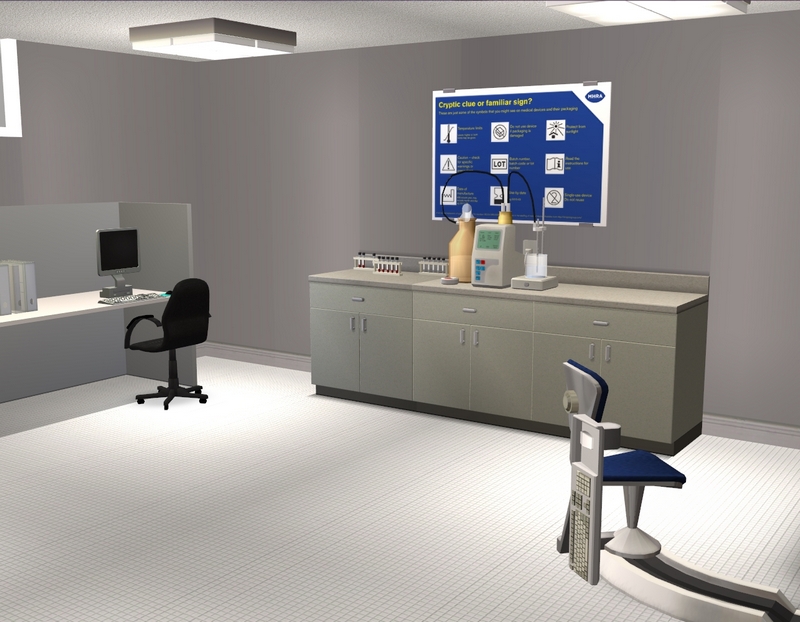 Laboratory.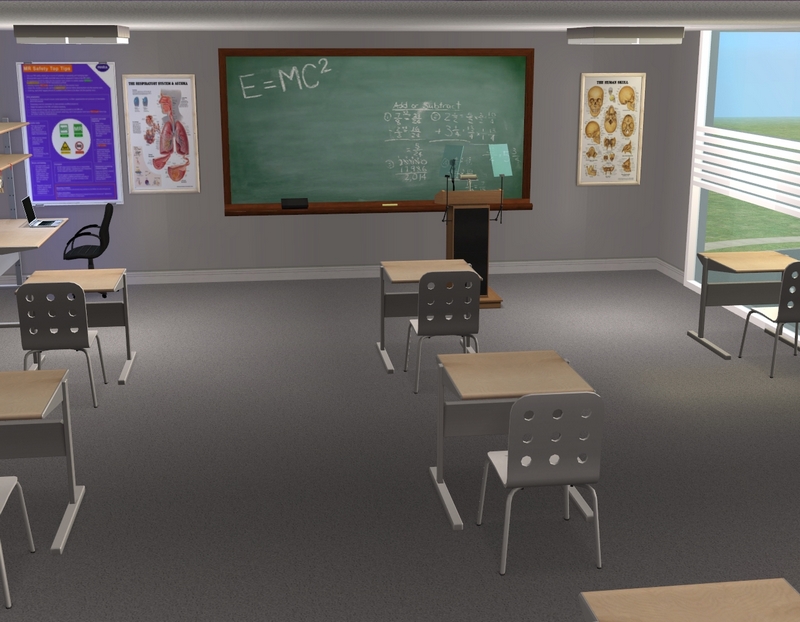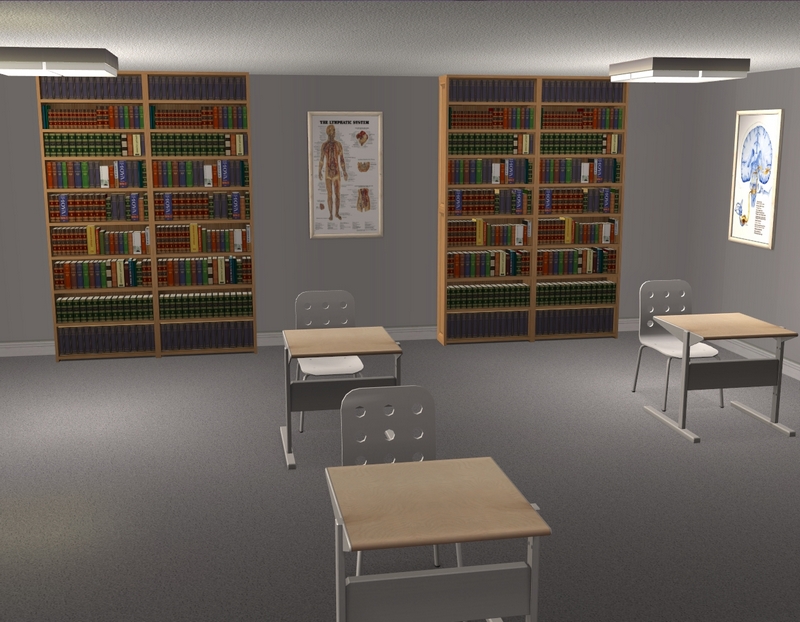 Classroom for my med students, which is basically identical to my last classroom, I think!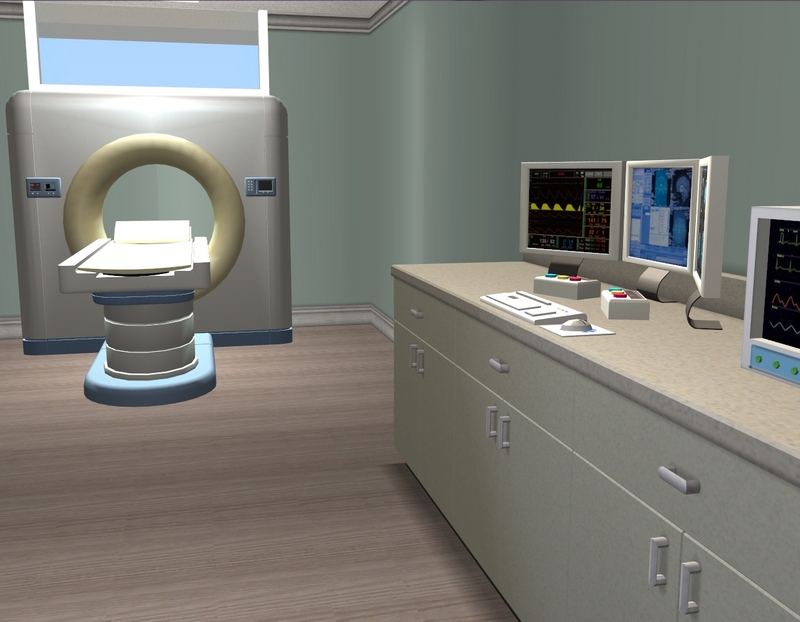 MRI room, which I decided was way too big and split in half.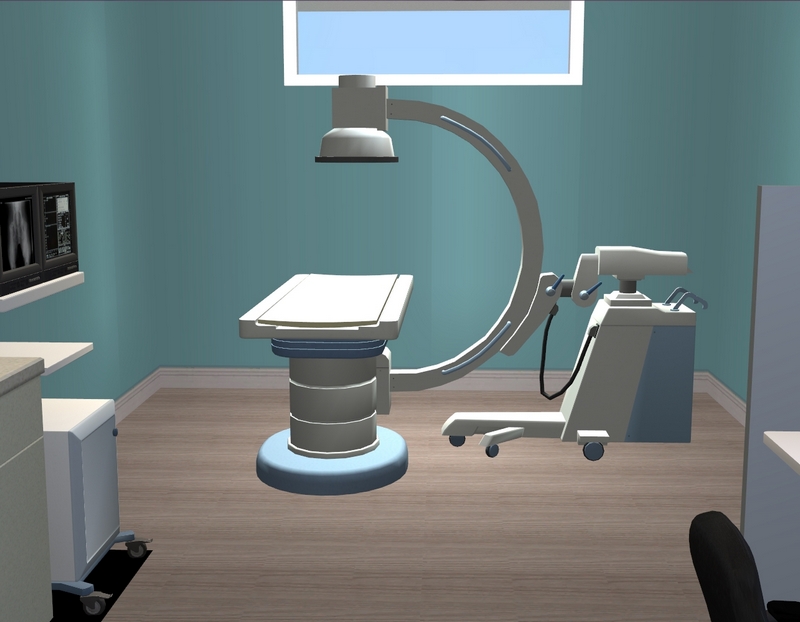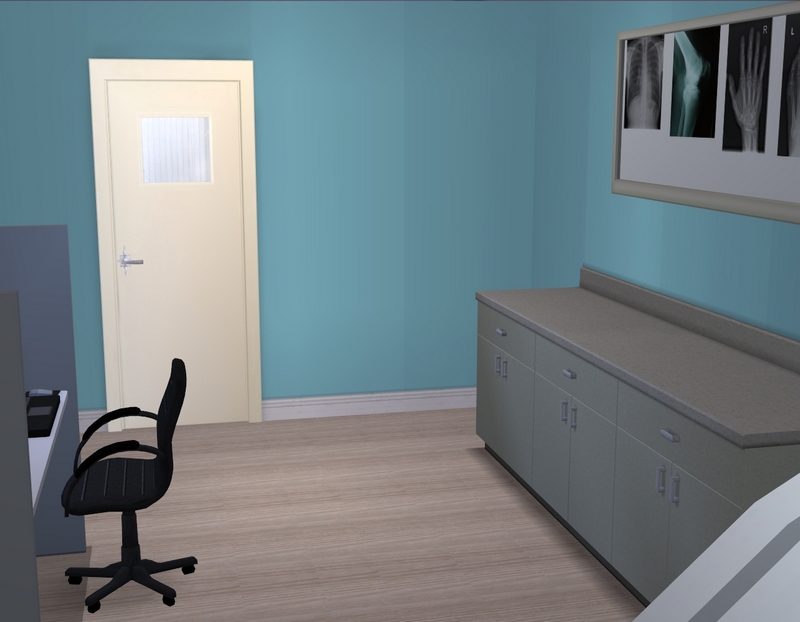 The other half is now the X-ray room.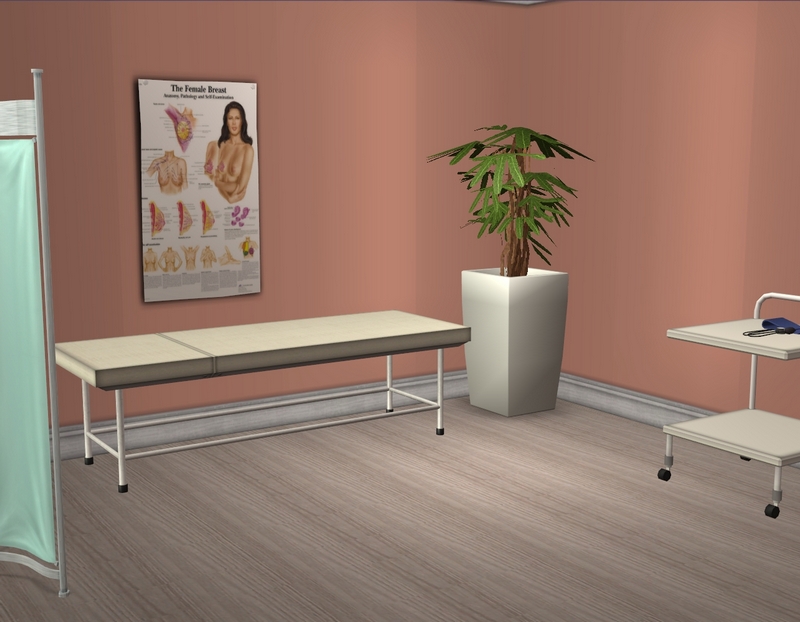 Ultrasounds, which Cara Moretti will probably see a lot of.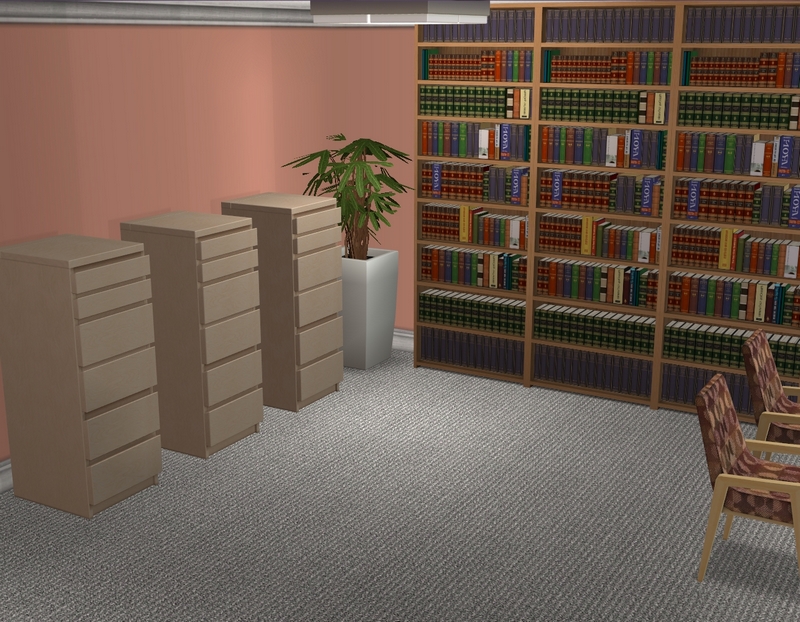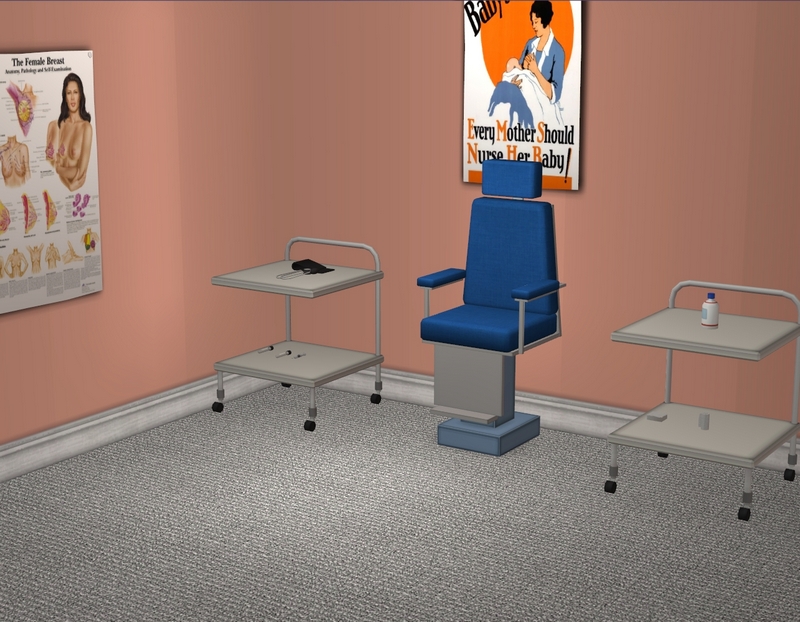 As the OB-GYN, this is Cara's office. Forgot to swap that chair out for the one with the stirrups! Even though I've never seen one of those chairs in real life, it seems wrong not to have it in game, somehow.
Upstairs on the third floor is the operating theatre. I'm not sure how often I'll use it but what kind of hospital doesn't have an operating theatre? I had to have one!
Hope you enjoyed the tour! I'm hoping to play my college girls on either Friday or Sunday and then get an update out for you soon after. :)