This lot tour is a bit different from the ones I normally post here. It was decorated for a challenge at
N99
but because I don't have anyone who can move in here right now, I did it without any particular sims in mind. Eventually, I'll move a family in but it will likely be redecorated at least a little at that point.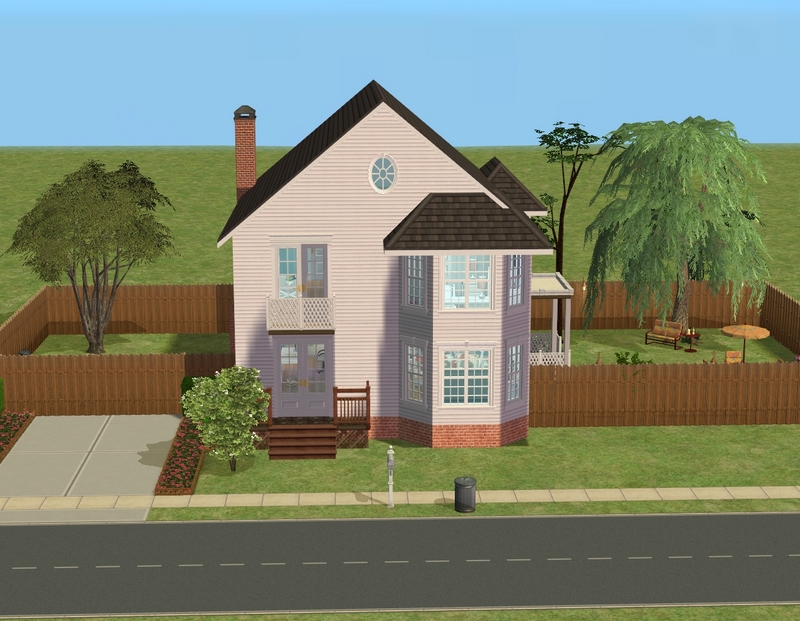 With that in mind, here's Bramble Cottage. Kiri built the house (quite a while ago, I think, without checking the thread to see!) and then offered it for us all to download. Rules were fairly loose - external walls had to stay the same and we had to keep the fireplace.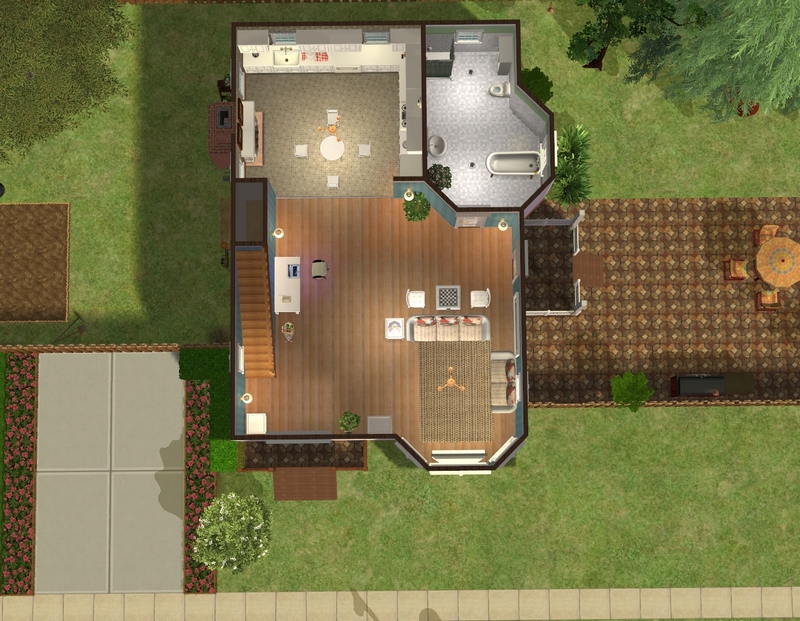 We were free to change the interior walls, which I did quite a bit on the lower level...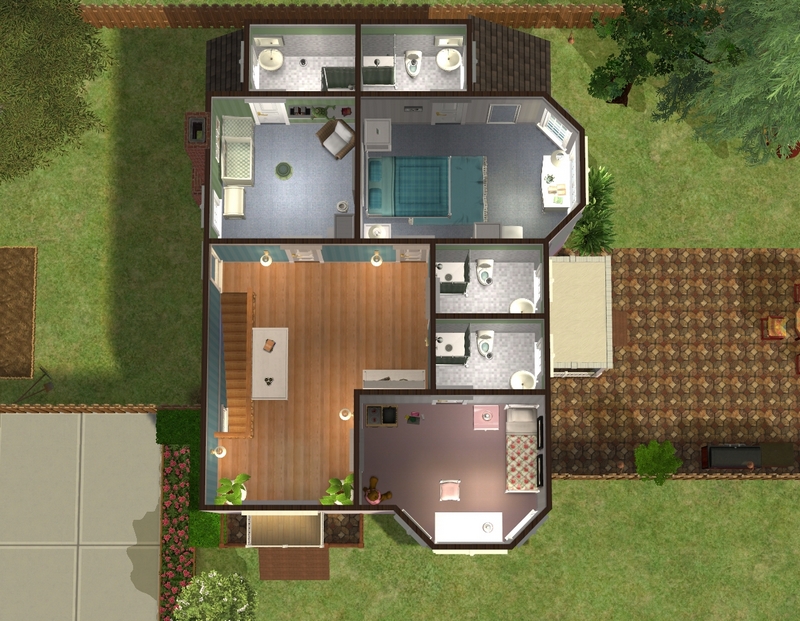 But not at all upstairs. If I were to move a family in, I think I'd probably change two of the tiny bathrooms into one big one though.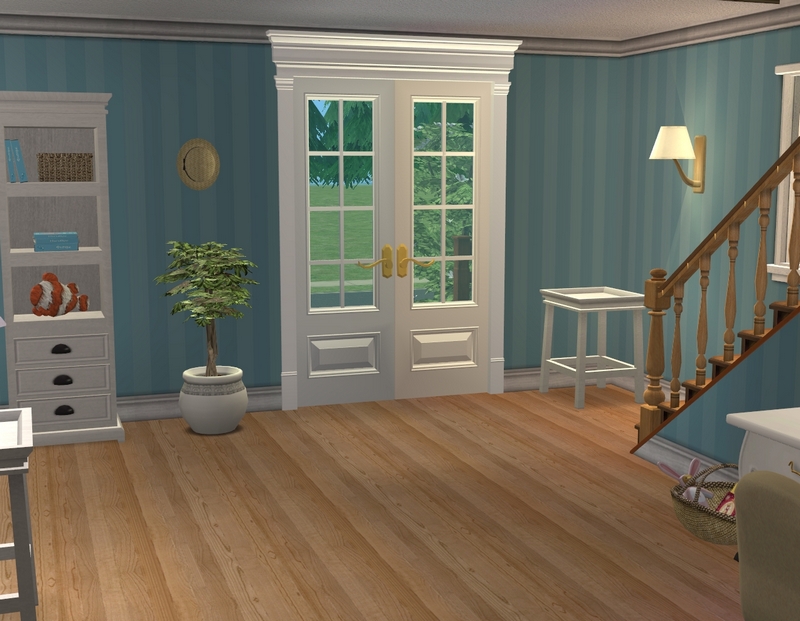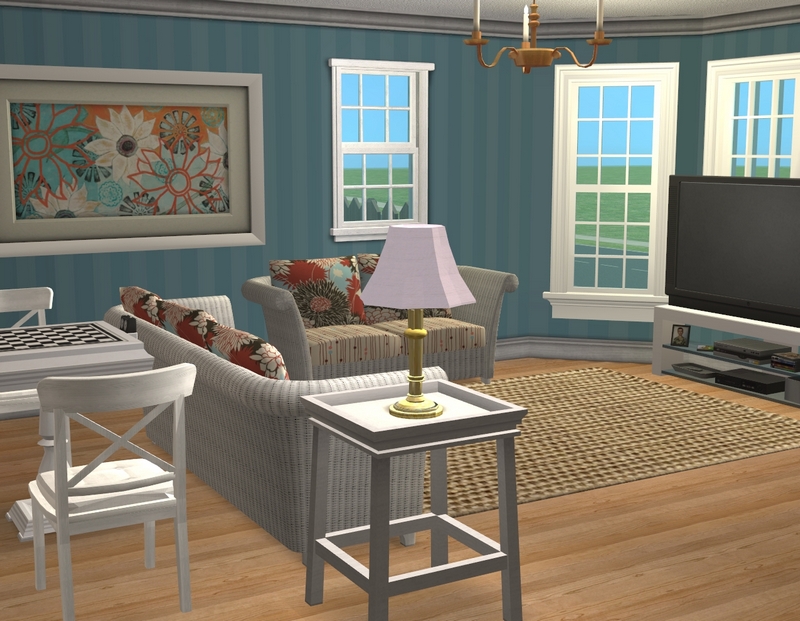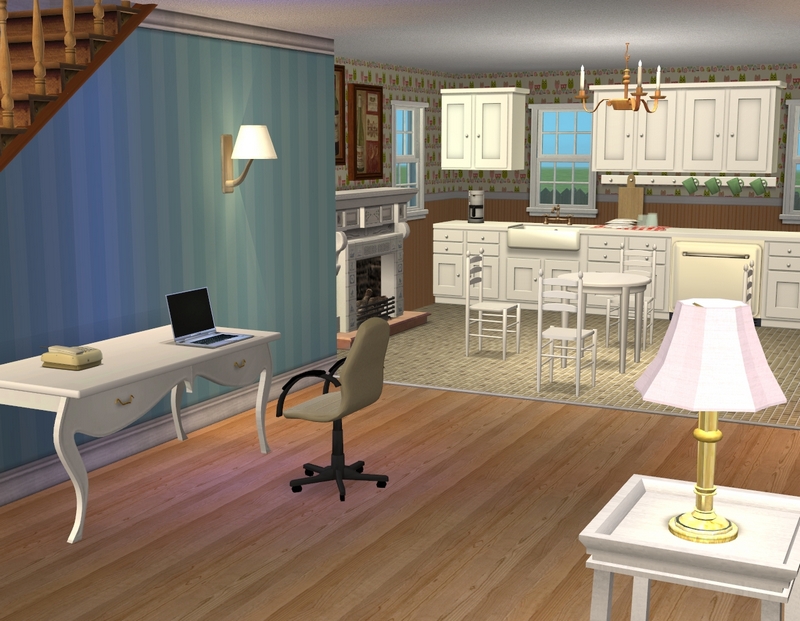 The living room. I was so excited to find that painting! As far as I know, it wasn't designed to match the couch and I didn't go looking for something to match it. Just a happy coincidence.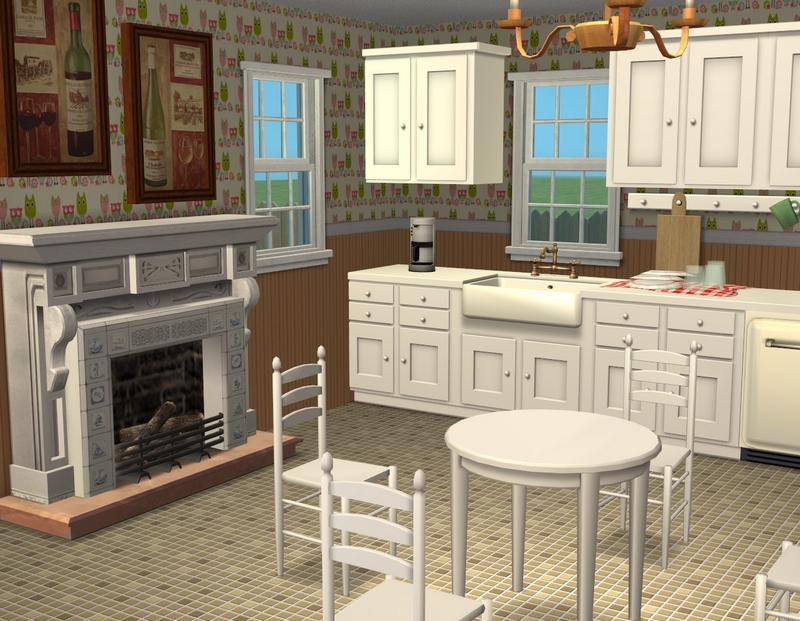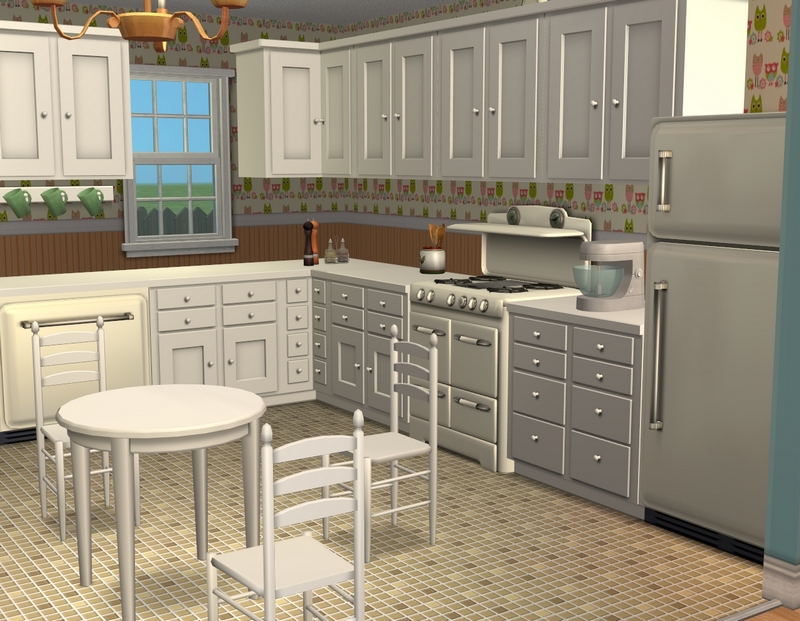 The kitchen/dining area.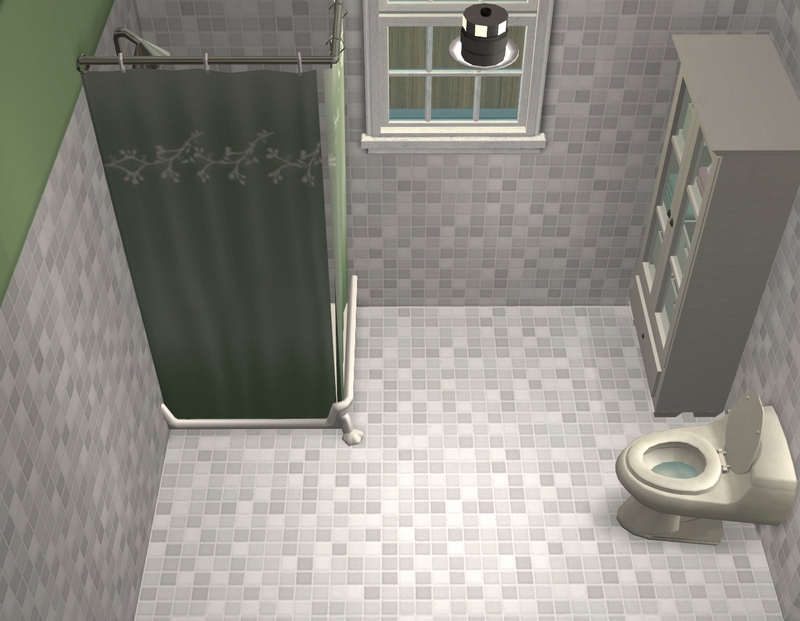 The bathroom, which is not terribly exciting. I didn't bother with pics of the small bathrooms upstairs, as they're even less exciting!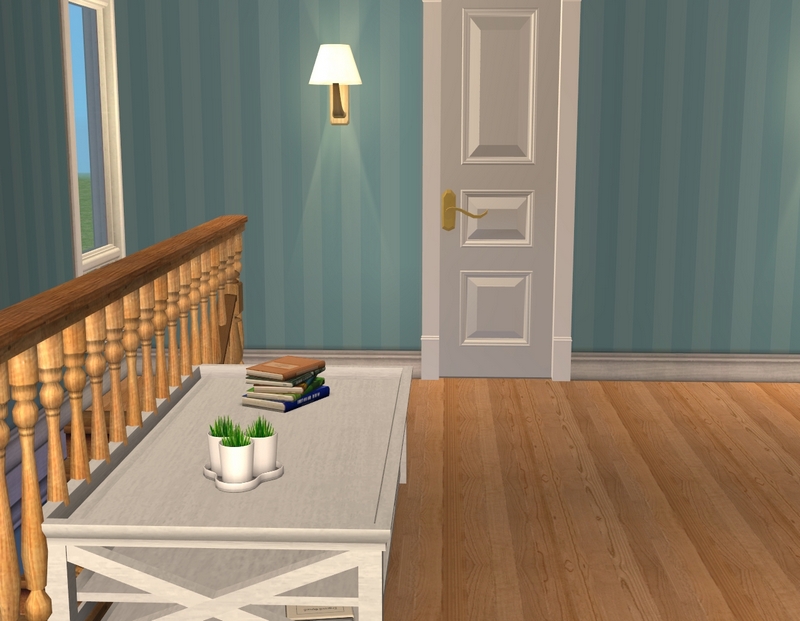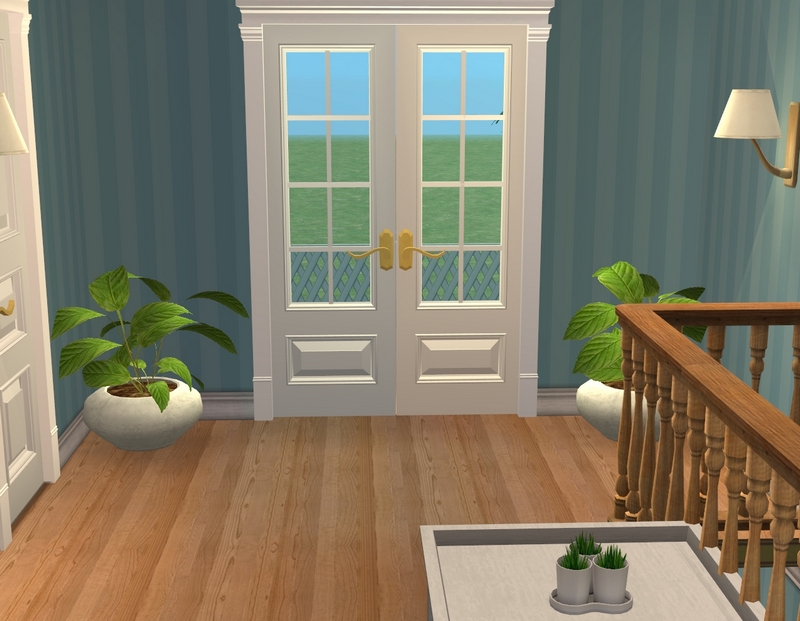 Part of the upstairs hallway, which is pretty huge. I've realised I don't mind keeping large hallways mostly empty, because it's a good place to stick things that don't fit anywhere else, like activity tables for the kids.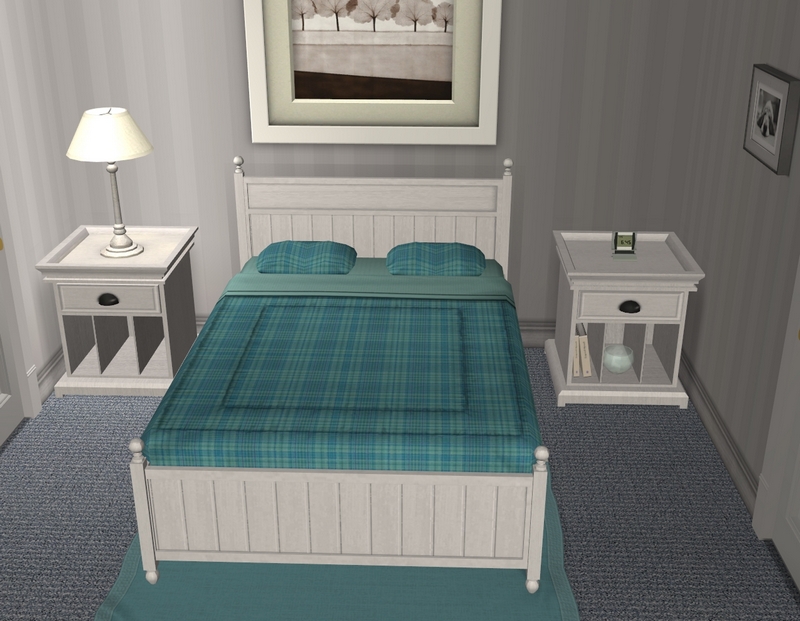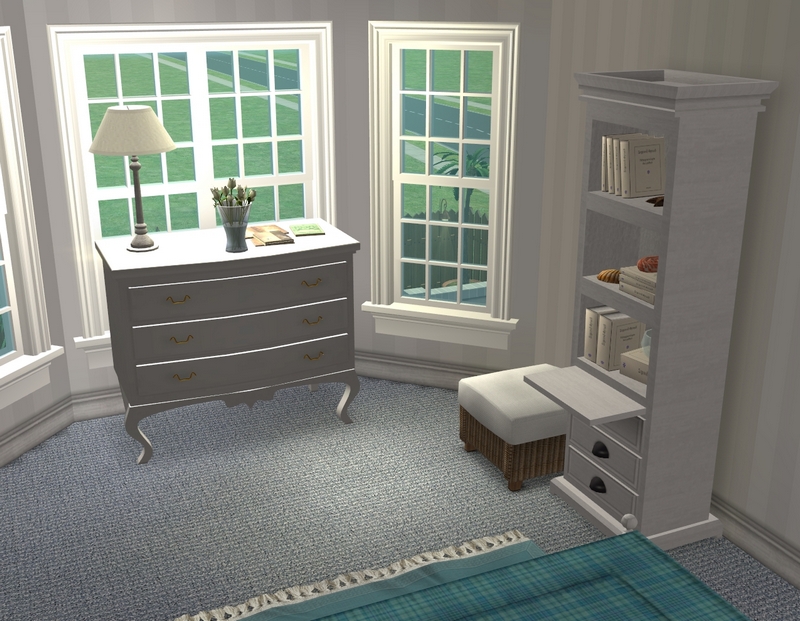 The master bedroom.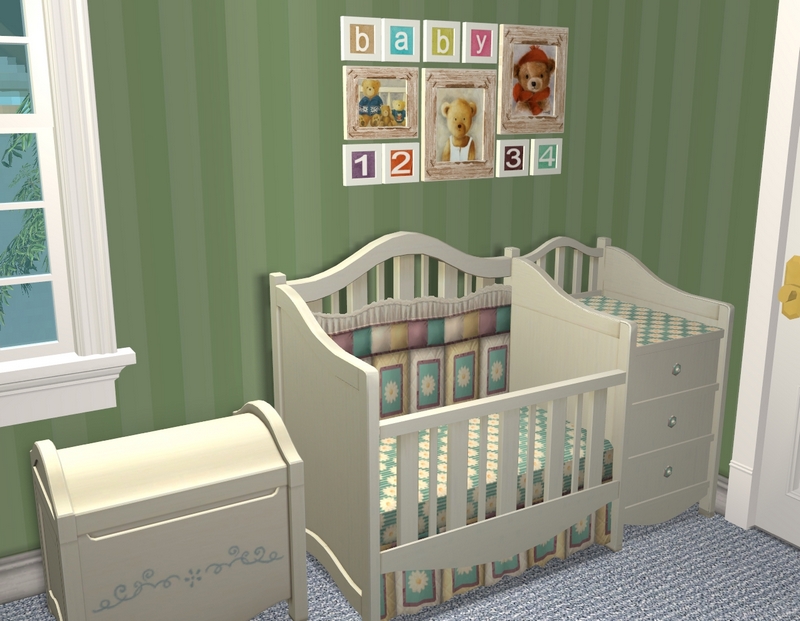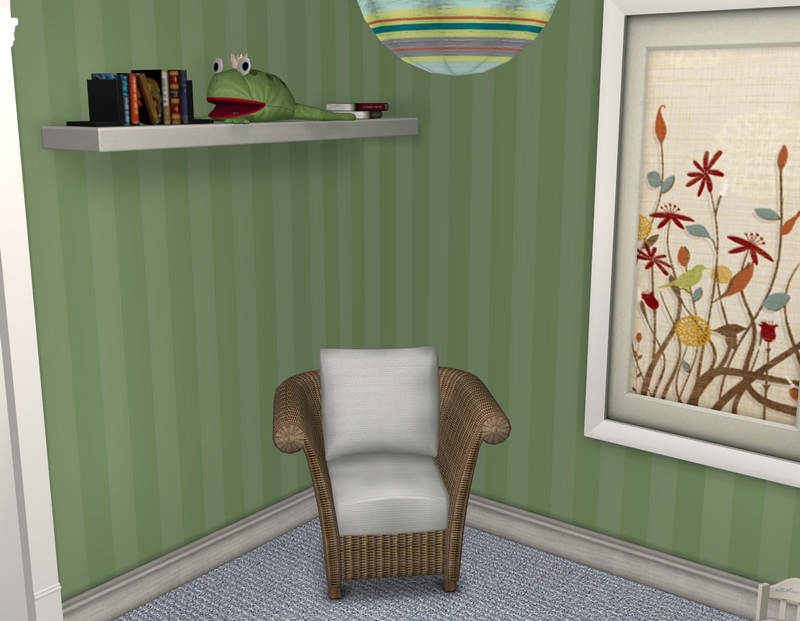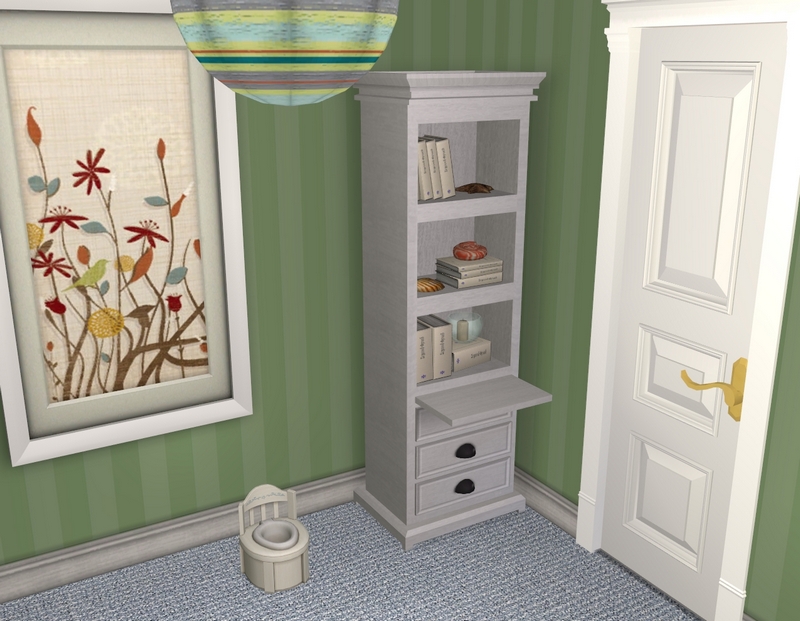 The nursery.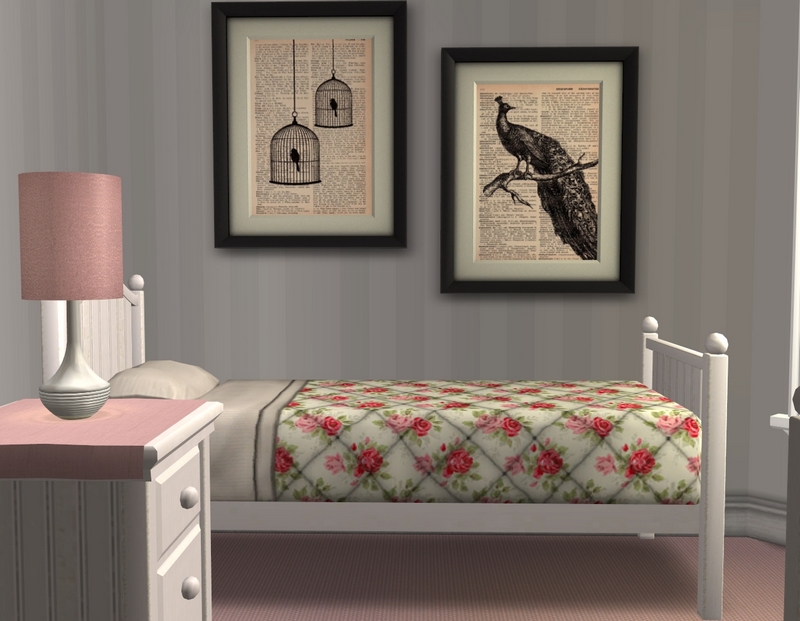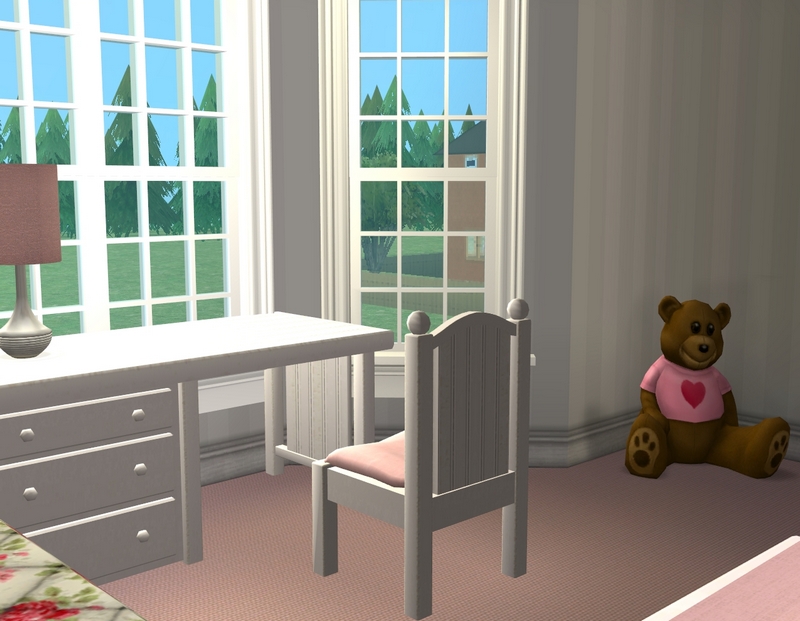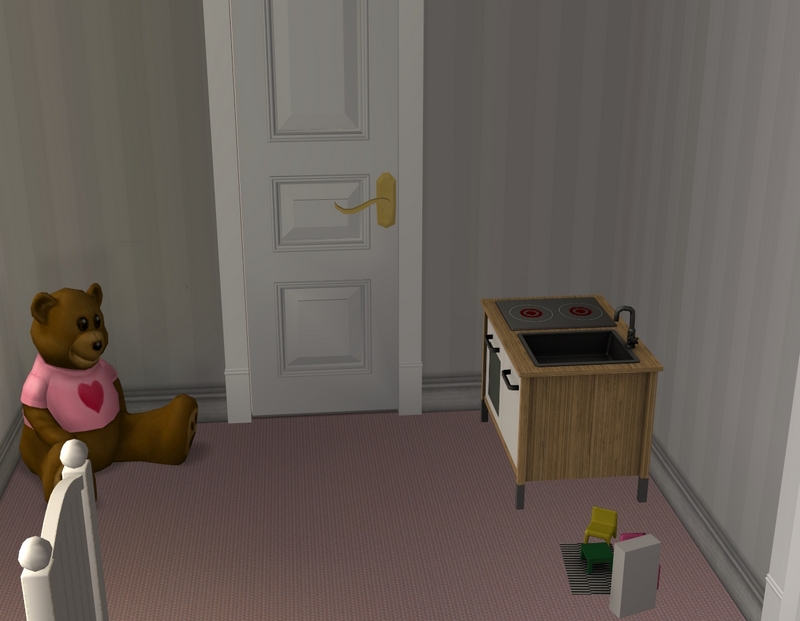 Child's bedroom, probably a girl. I decided to decorate for a girl mainly because I have a lot more girly stuff for kids and it was just easier!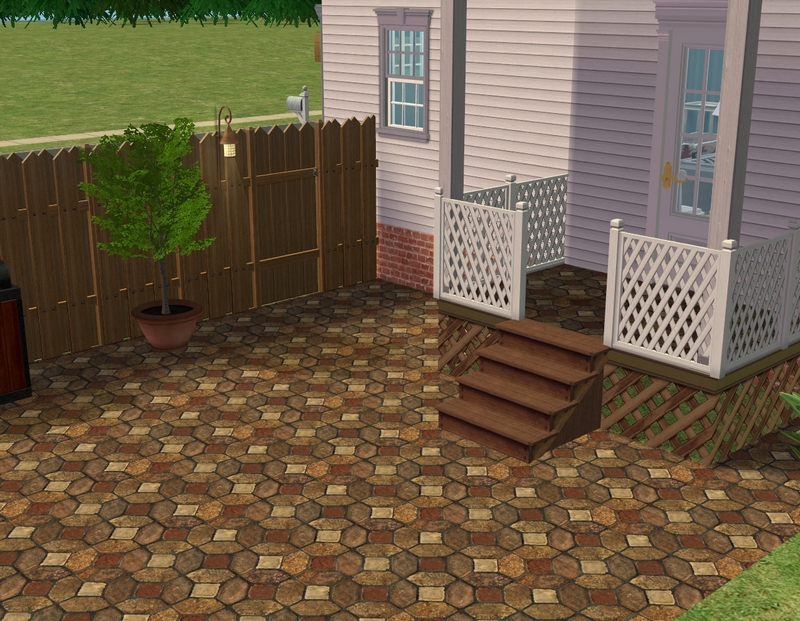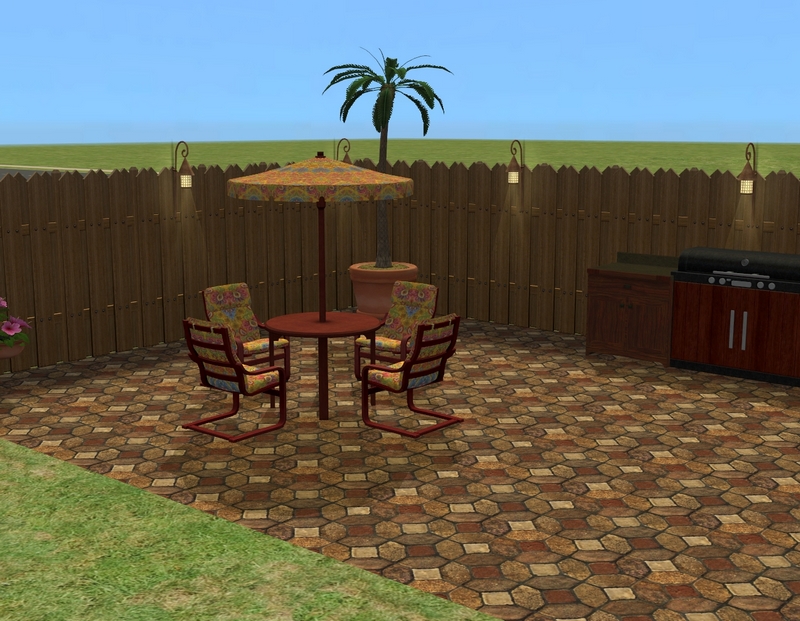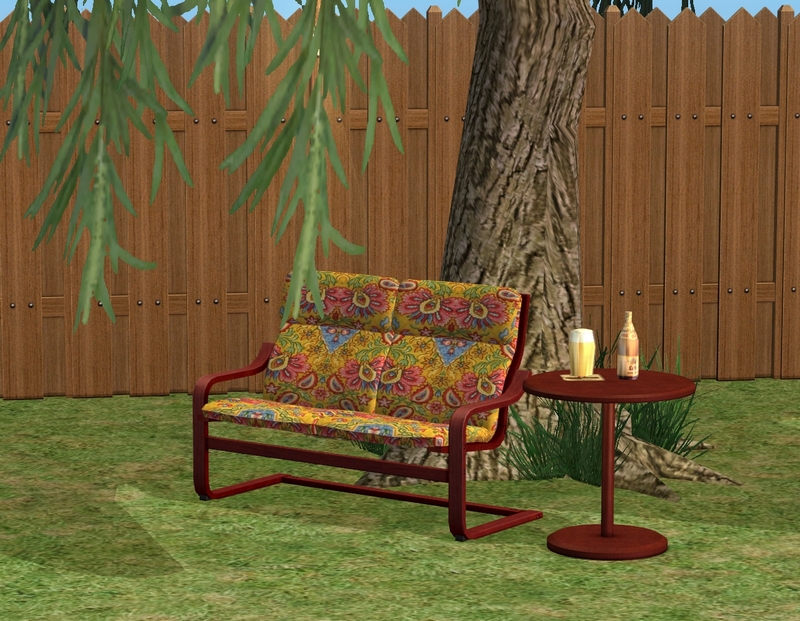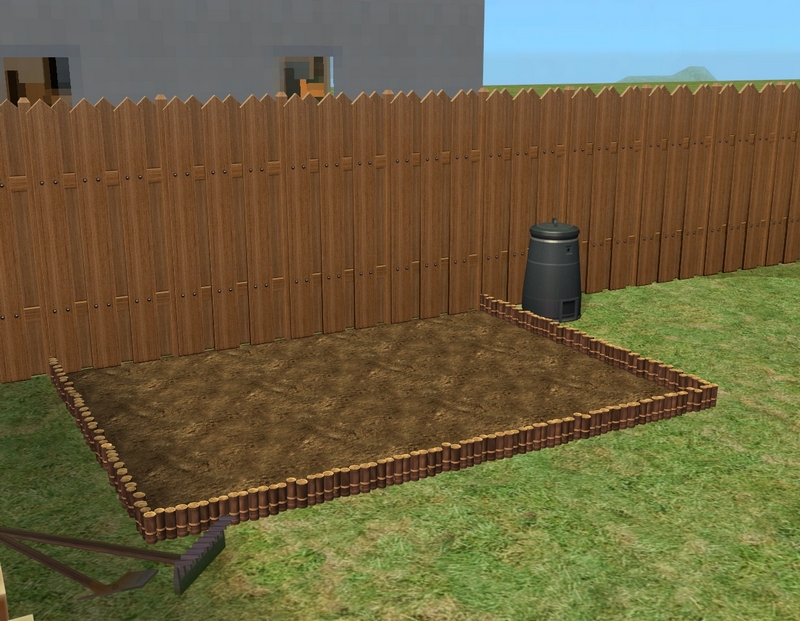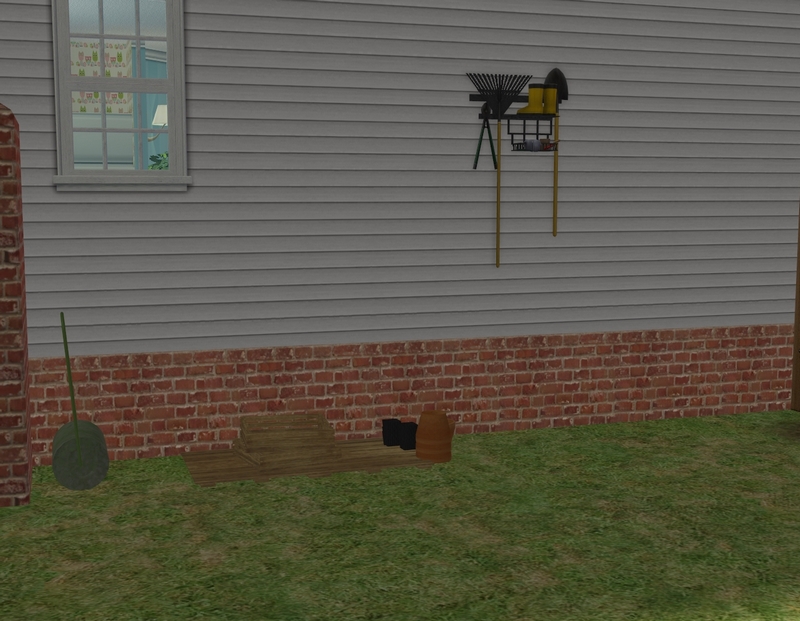 And finally, the garden! Hope you enjoyed the tour - I hope to have the first college update out for you within a week. :)