I just thought I'd throw up another lot tour today, because I feel kind of bad for being a little behind on my last two updates! I don't know if anyone noticed except for me but I've been aiming for one update a week this year and I've slipped a bit. Still doing okay on my other goal, which is to reach the end of the year in Sullivan before real life. I'm a couple of months ahead!
Anyway, so this is Leslie and Dominic's new house! I don't know where I downloaded it (I'll check in game and see if there are any clues) but I think it's adorable. I've done nothing with the backyard, as it's winter and they won't be out there long anyway.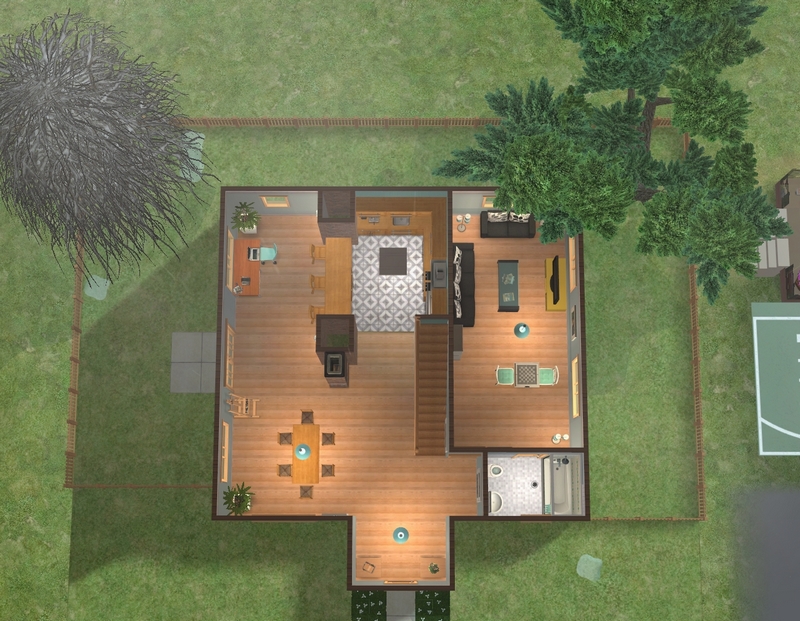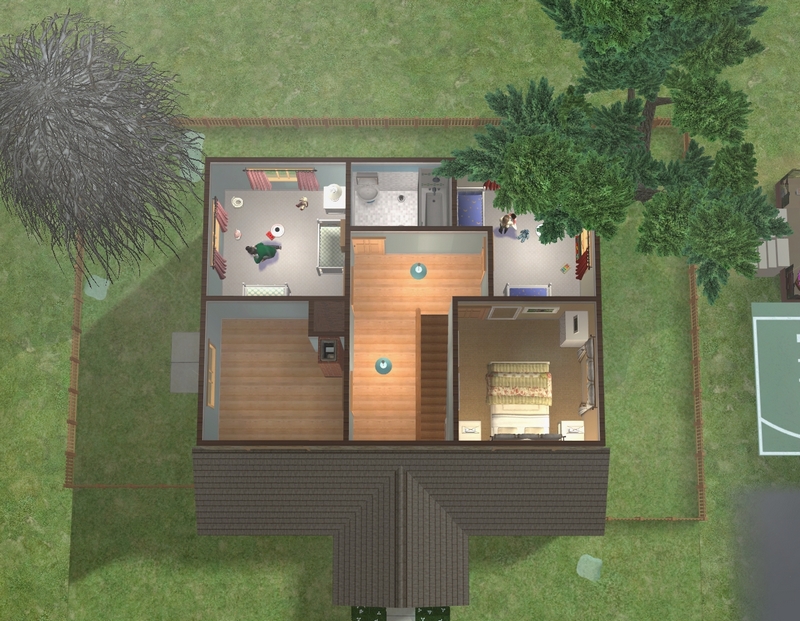 Layout pics. You will notice the spare bedroom on the second floor, completely empty, waiting for a future sprog. They haven't rolled baby wants yet but they're Family sims, so I expect they will.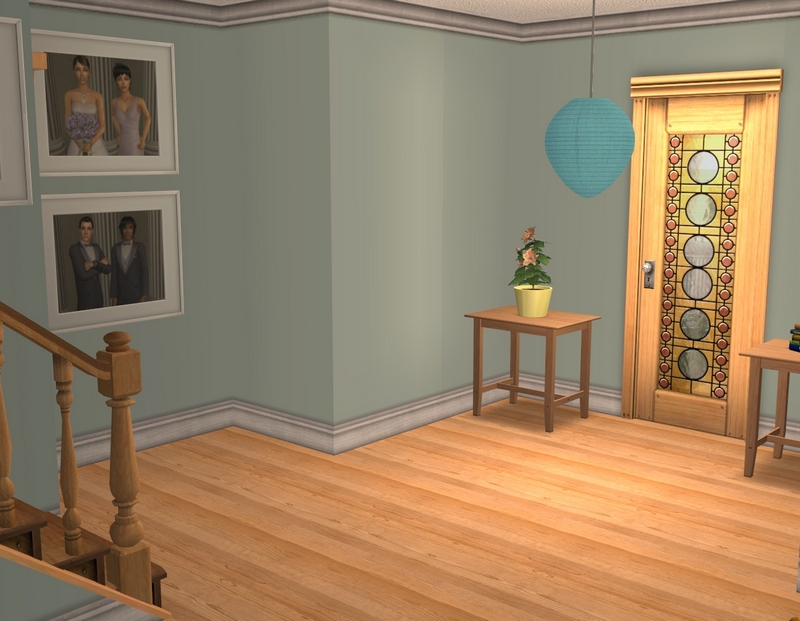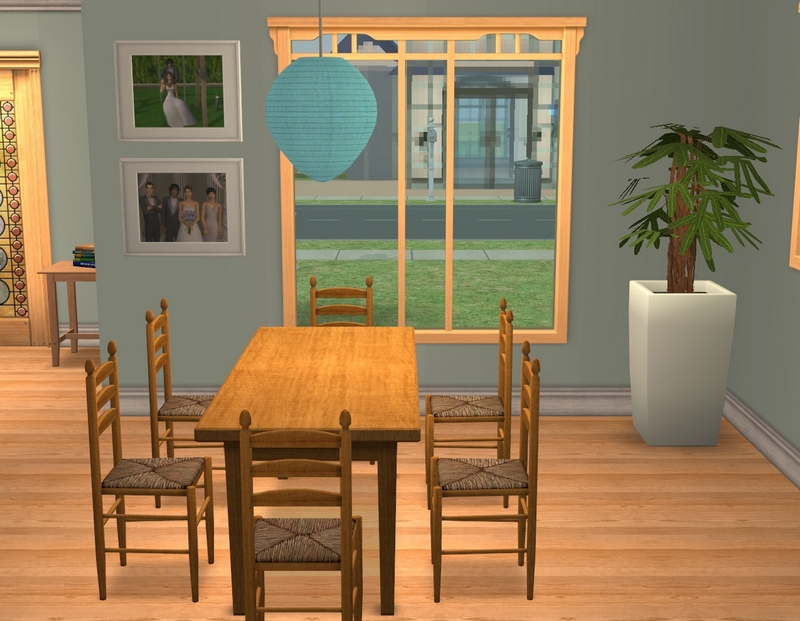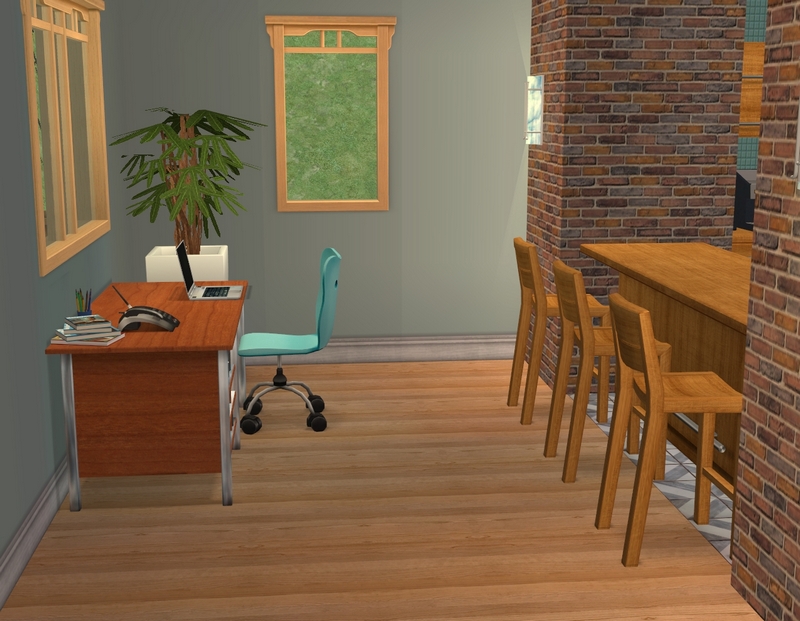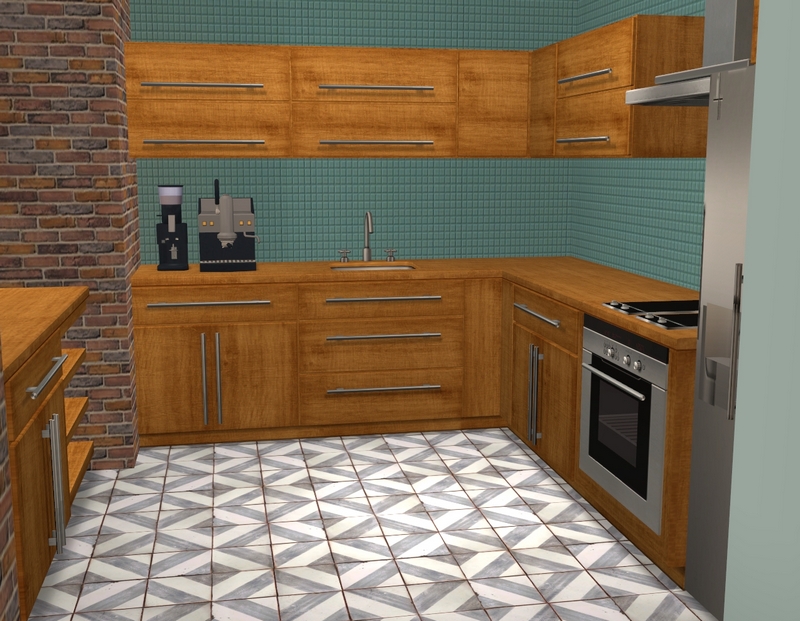 The kitchen/dining/study area. The brick columns were a feature the builder put in and I was determined to leave them there. Such a cool little feature.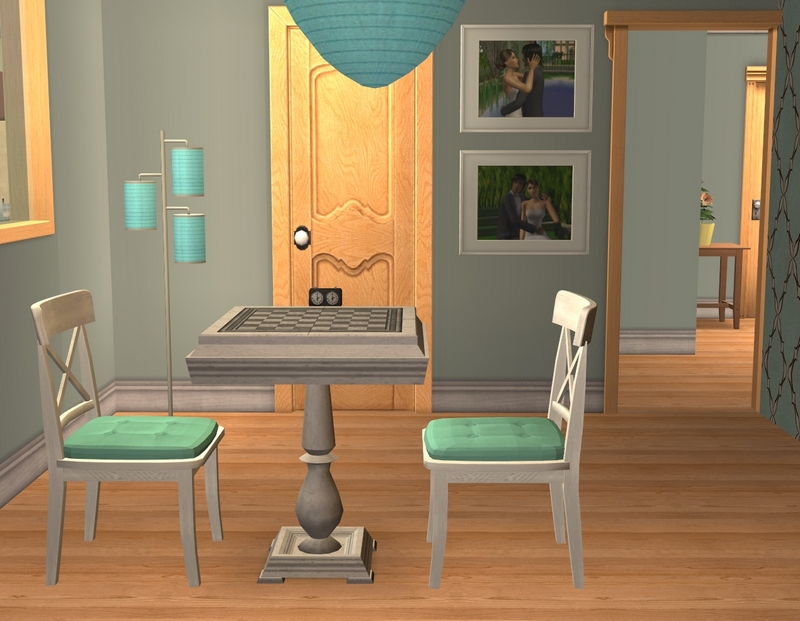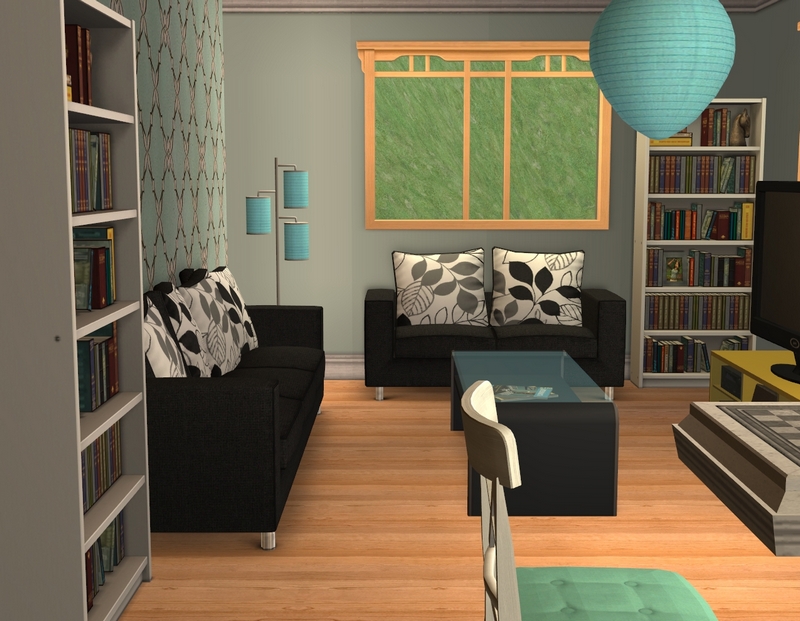 The living room. I thought this room would look weird, as it's very narrow. But I actually like it a lot.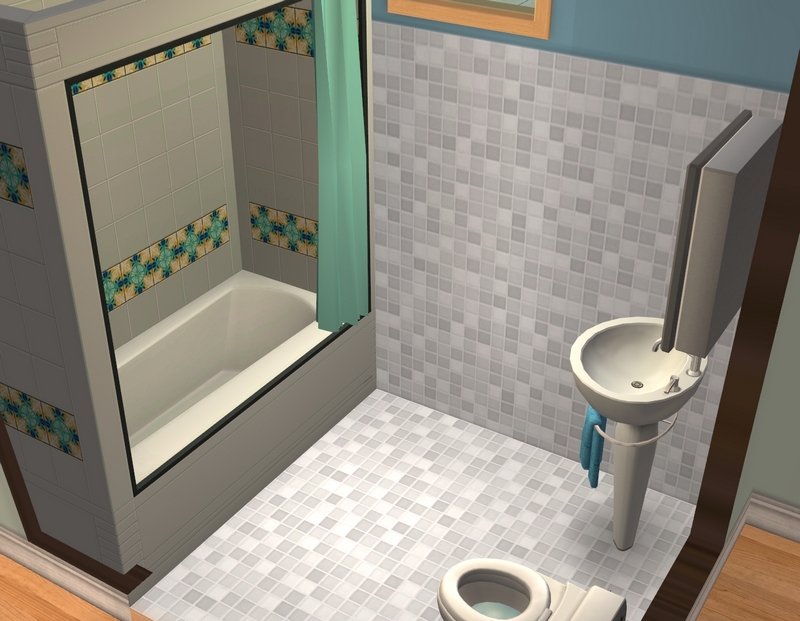 Back to my boring bathrooms, after doing a couple I actually liked lately. But both the bathrooms in this place are so small, there's not much I could do anyway.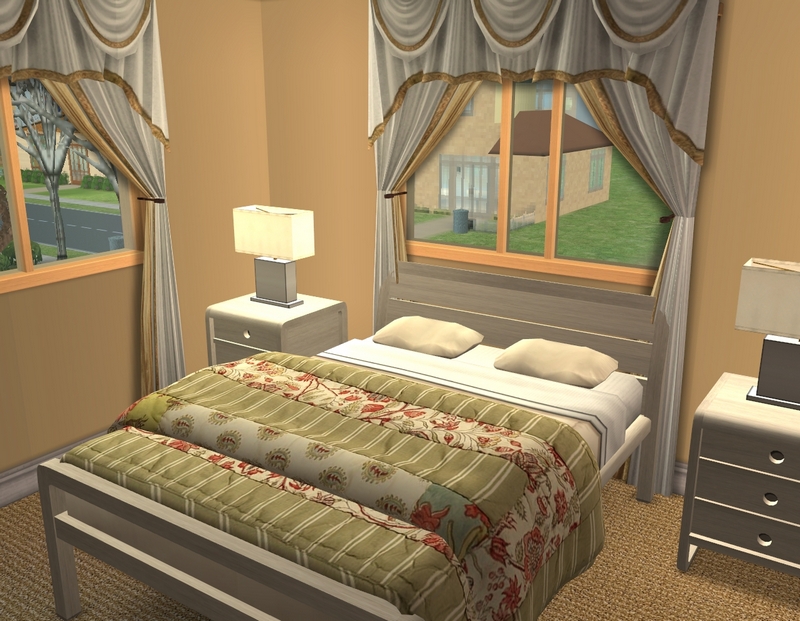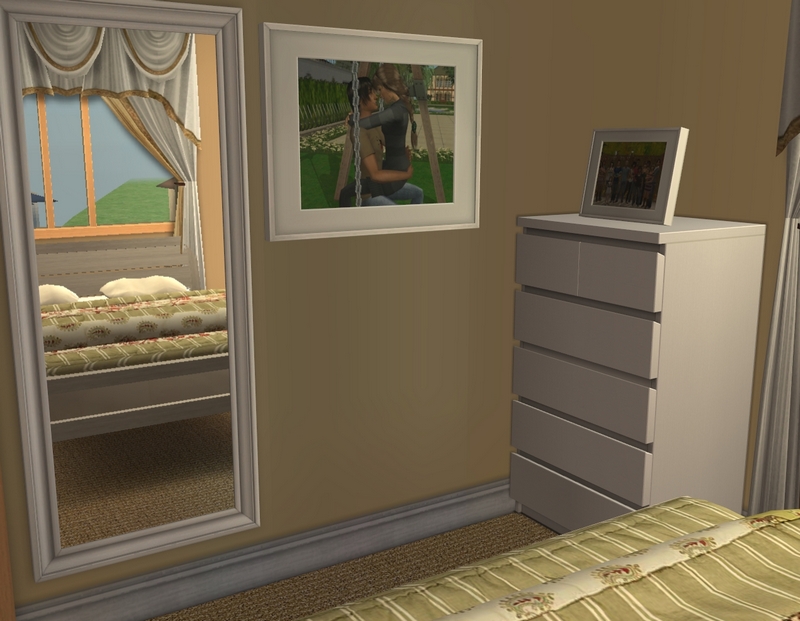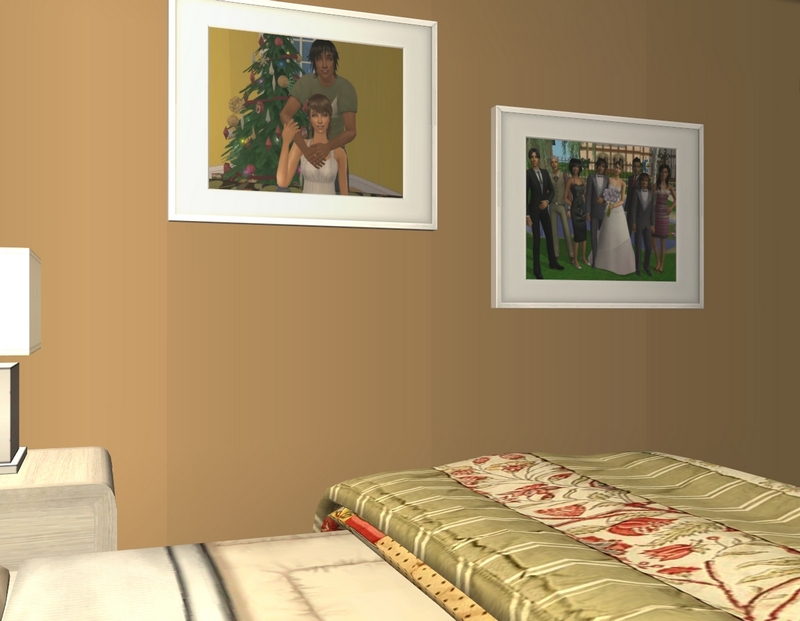 Dominic and Leslie's bedroom. The blanket and the curtains are a wee bit old-fashioned than what I'd normally pick for these two but they just seemed to go, so I used them anyway.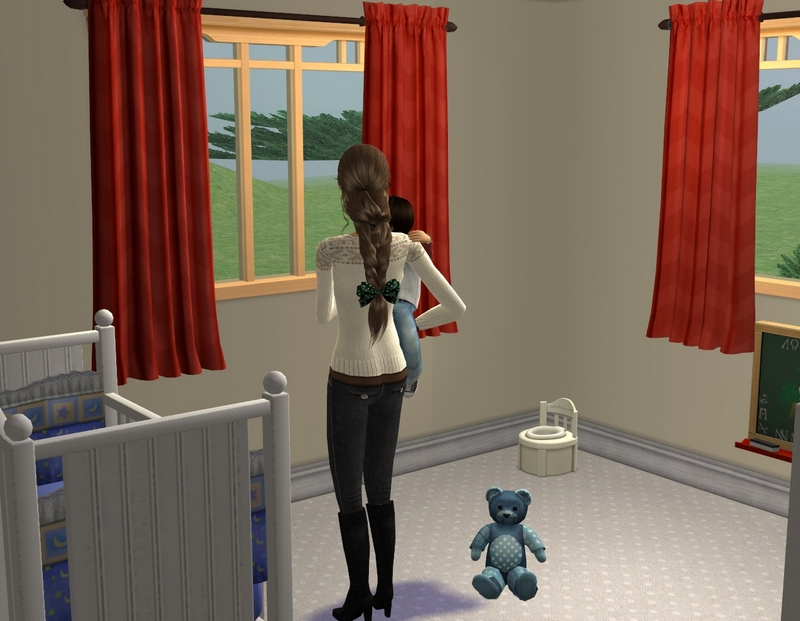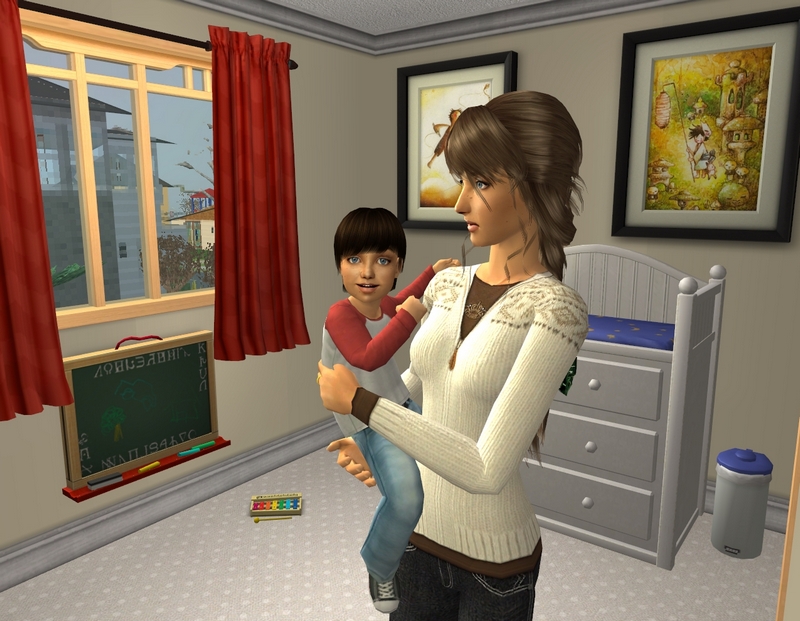 Oscar's nursery.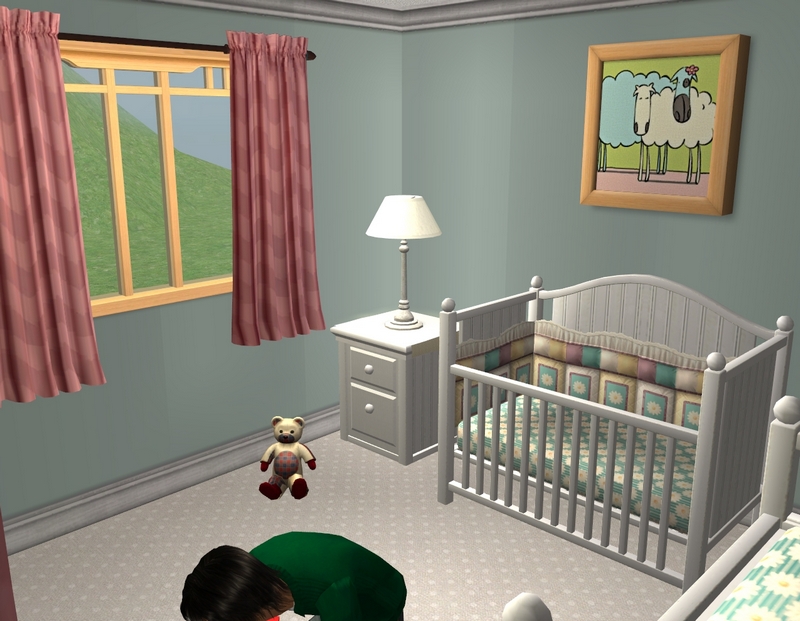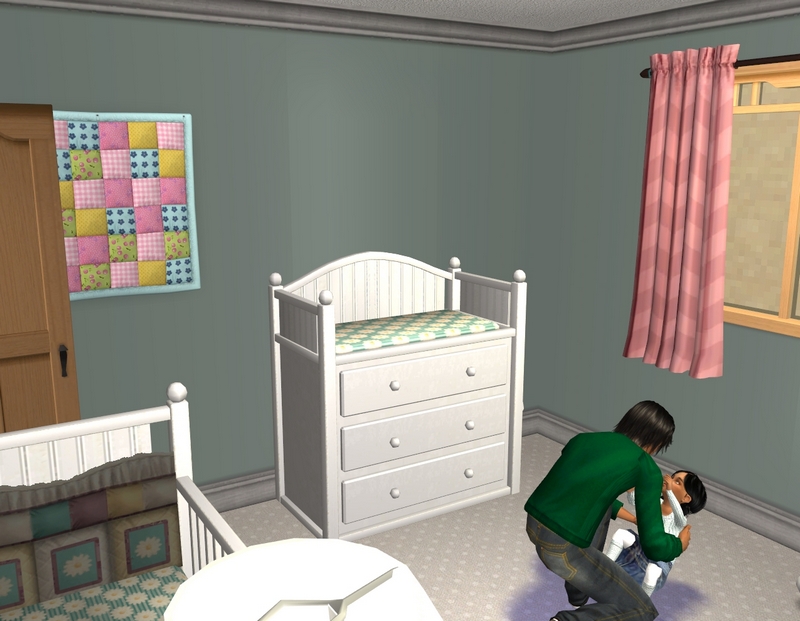 And finally, Stella's nursery.
Hope you enjoyed the tour! As you can see, Leslie and Dominic are ready to go, so it hopefully won't be too long before my next proper update.