Round 34: July 2040 (Winter)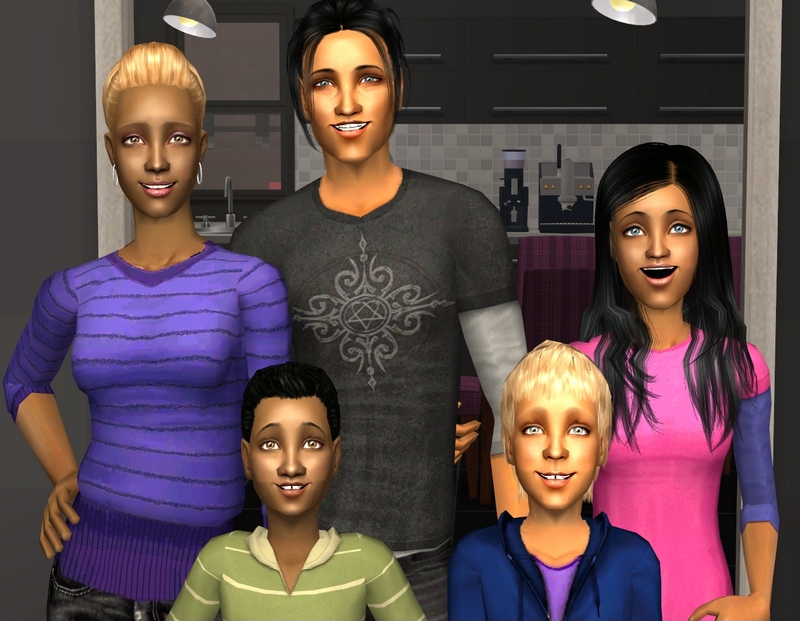 Narrated by Ruby Lane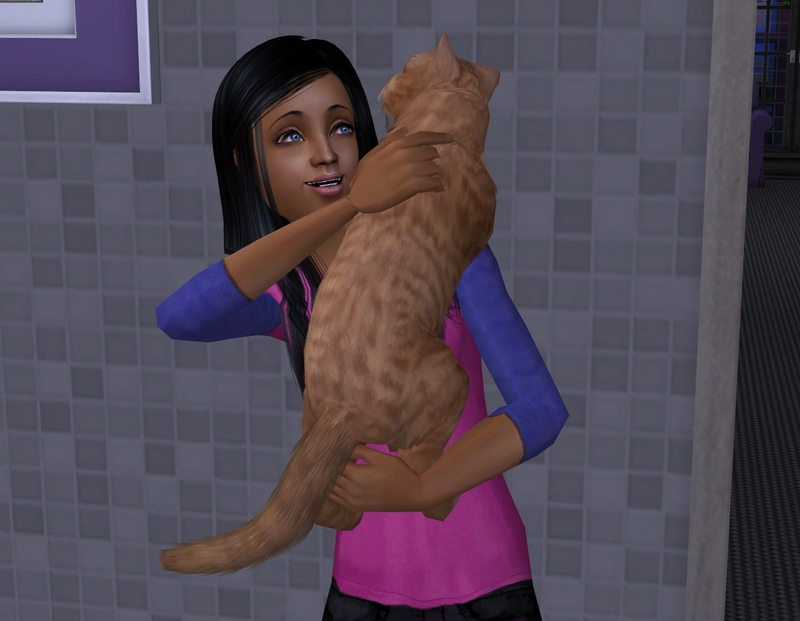 Our family got a new member this month, when I adopted a stray cat, who I named Boots.
I didn't really ask permission to adopt him. He just started coming around all the time and I felt sorry for him.
Once you start feeding a cat, they pretty much just become yours like that and that's what happened with Boots.
Mum and Dad weren't too impressed but it's still so cold at night and they didn't really have the heart to do anything except let me keep him.
He's quite sweet though and he's definitely won everyone over.
Not that he's perfect. He's messy and he's kind of dumb too, so his bad habits are hard to train away.
Boots ruined one of the couches in the living room, resulting in Mum and Dad having to pay to have it reupholstered.
They were extra mad, because we have literally just had the house redecorated.
When they first bought this house, they didn't really have the money to do it exactly like they wanted it. Seeing they're both more successful now, they decided to redo it.
I really like it, though I would like it even better if we bought a bigger house with a pool outside.
Mum and Dad like the urban thing though, so we still just have our tiny little yard.
We did get to choose most of the stuff for our own rooms though, which was a lot of fun.
Marcus and Felix's room is full of Felix's toys and Marcus's sports memorabilia (because he's too cool for toys now, apparently).
They both like to brag about how they're younger than me but still got the bigger bedroom.
My room is definitely smaller but they share theirs and mine is all mine. I have way more space to myself than they'll ever have while they're living here.
Just one of the perks of being the only girl!
Sometimes I wish I had a sister but I have Ramona, so it's not so bad.
We've known each other for as long as I can remember, so it's almost like having a sister.
Ramona is much more studious than I am and she's probably at least partially responsible for me getting straight As.
I hang out with her more than anyone else, so if she's hitting the books, I usually end up joining her. It makes the time go faster.
I don't think she always enjoys my chosen activities quite as much! She's a total wuss sometimes.
I can't help it if she sucks at sports!
We're both allowed out on our own, as long as we get home at a reasonable time, so we like to take advantage of that. Especially when we get as many snow days as we have been recently.
Ramona's parents are a little cheap though and the allowance she gets every week isn't quite as generous as mine. She often can't afford to do the stuff we want to do, so we just have to make our own fun.
Next year, we can get jobs, so we'll both have more cash to spend.
We're already planning to try to find something at the same place, so we can work together.
We don't really know what we want to do for an actual career but for an after school job, we'll just do whatever.
I don't care that much, as long as they pay me!
Ramona isn't really interested in boys yet, apart from thinking some are cute. She doesn't really want to date any of them.
We definitely disagree on that point! I can't wait to go on my first date!
Mum says I can date, as long as she and Dad can meet the boy first.
Dad is not nearly so cool about it. He hates the idea of me dating and would be thrilled if I put it off until I was 30!