Round 19: Autumn 2009
Ben
and
Caterina Nihill
are both 54 and
Olivia
is 12.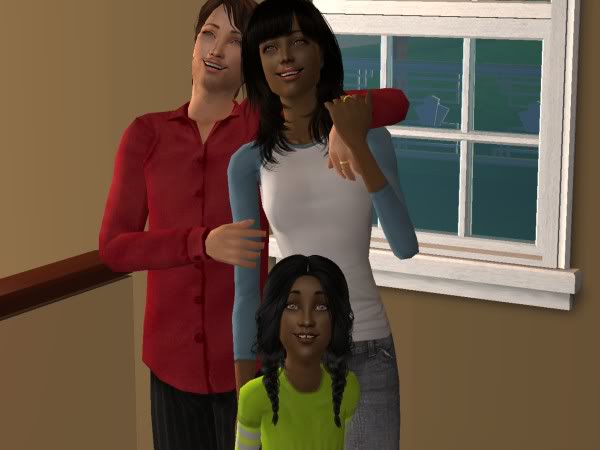 Narrated by Caterina Nihill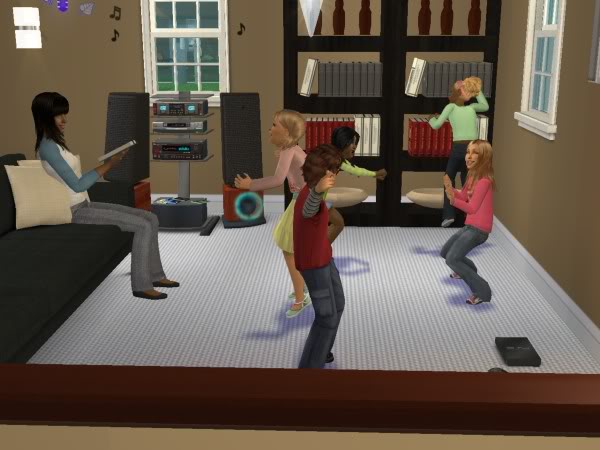 I must be crazy because instead of enjoying a quiet afternoon reading, I let Olivia invite some kids over instead. Her friends
Asha
and
Lia
came along. In turn, Lia brought her sister
Maia
, who brought her friend (and my nephew)
Jacob
. It was a mad house.
I was trying to go about my business but they all start helping themselves to juice from the fridge, so I took that as a hint that it must be lunch time and made sandwiches for all 5 of them.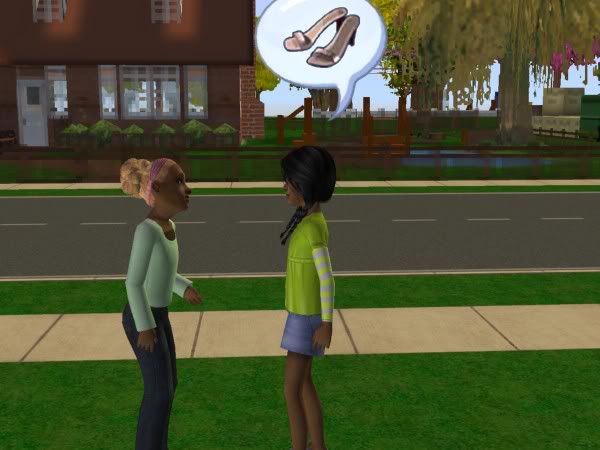 Olivia is at that age where she's not a little kid any more but she's nowhere near as mature as you'd expect from a teenager either. It's interesting to watch her with her friends, because she's taking an interest in clothes and fashion already...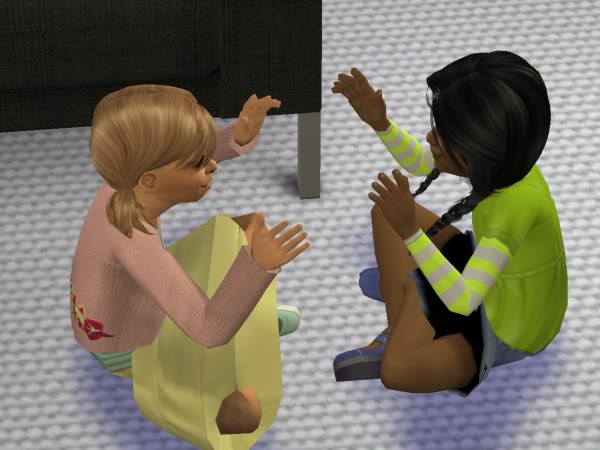 ...but then you'll see her sit down and play Mary Mack. She's off to high school next year but she's at a very weird in-between stage right now.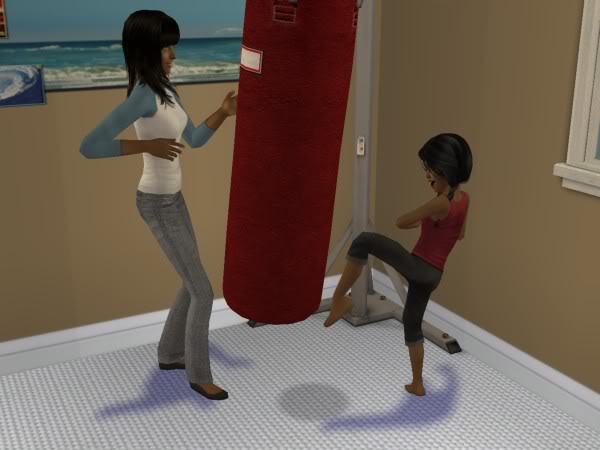 Speaking of high school, I decided it'd be a good idea to work on some self defense skills before she starts! I remember what those teenage boys can be like!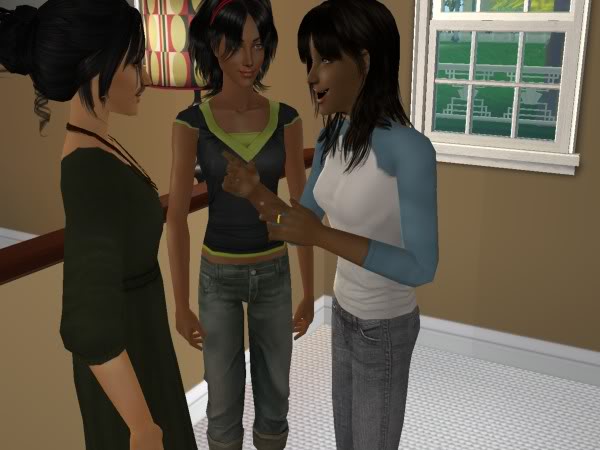 I had a little gathering of my own the next day, when my sister
Arianna
came over with her daughter
Tatiana
. We've been reconnecting since Ben and I moved back to Sullivan, as we didn't see much of each other at all when we lived in Exeter.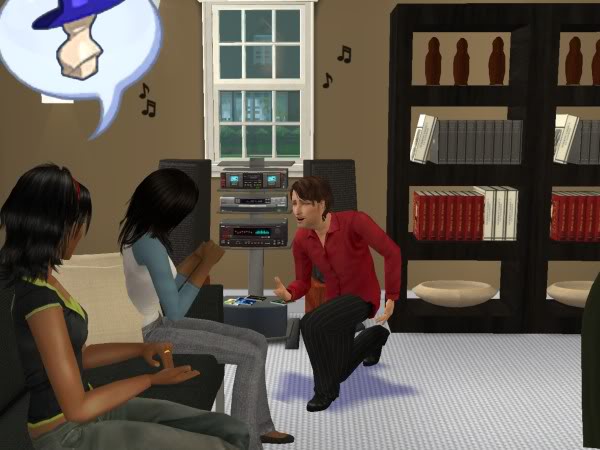 Ben came home while we were sitting in the living room catching up and suddenly dropped to his knees to serenade me. I think Tatiana and Arianna were quite taken aback.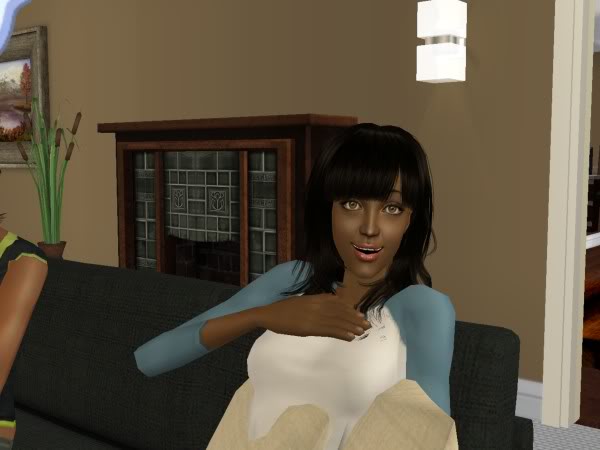 It was a little embarrassing but it was sweet too. It's nice to know he still thinks to do things like that after so many years together.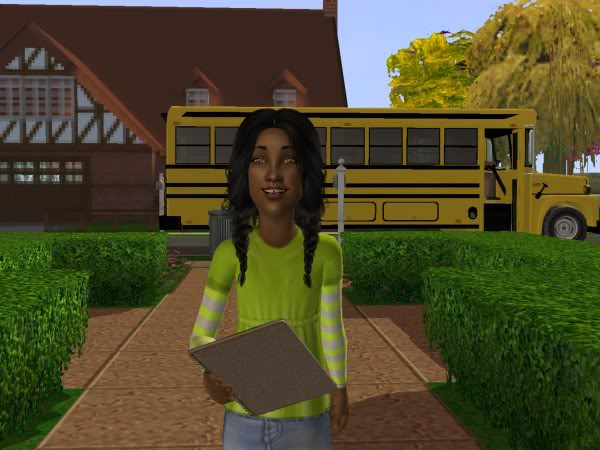 By that time, Olivia had come home from school (with another A+ - we're so proud of her) and declared that she was starving.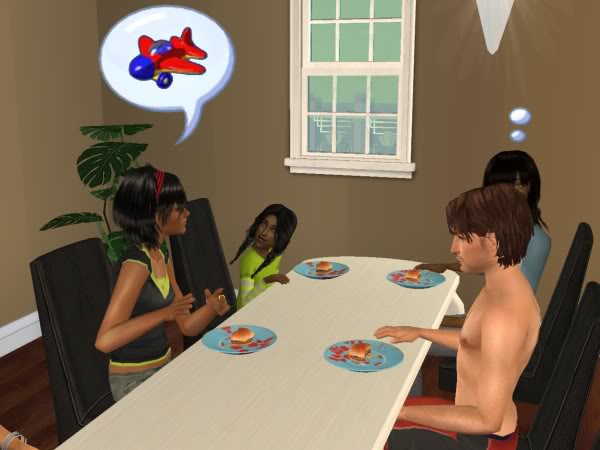 It was only about 4:30pm but we decided to sit down to an early dinner anyway. We talked about all sorts of things but Tatiana kept bringing it back to kids. She and
Jonas
just got married a few months ago and I guess they're looking to start a family soon. She certainly seems keen!
Random pics: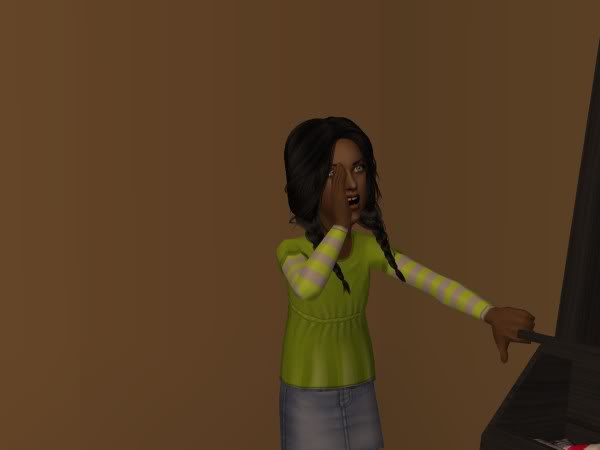 This was Olivia's reaction when I had her view her own painting. She's maxed out her creativity but apparently, she's her own harshest critic. ;)
And now you know why Tatiana was all about the baby talk at dinner! I popped in to have her and Jonas try again right before I played the Uni kids and they were successful on their first attempt. That was a couple of days ago now but I saved it until now - it's a nice way to end my last entry before I go on holidays. She's due in Summer 2009-10.
Notes:
This was the first family since I started the new system that I actually only played for 2 days. Mum took my sister and me out to dinner as a farewell tonight, so I had to get just a quick session in, so not too many pics.

As I said, this is my last update before I go away. When I get back, we'll be in Winter 2009 (which is where I am right now in real life!) and will be starting with the Sitkos.