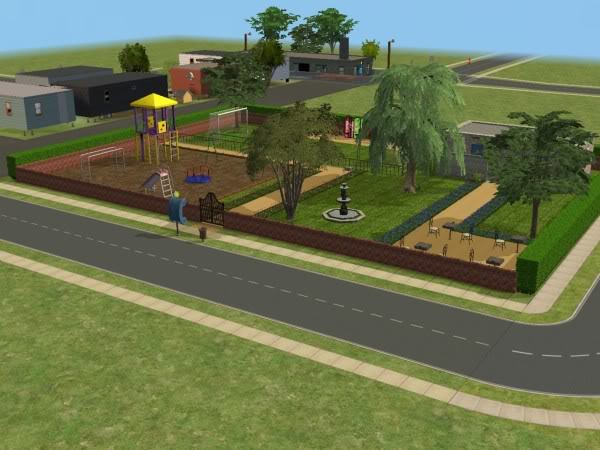 So here is Leticia Draper Memorial Playground. You haven't met Leticia Draper and you won't. I killed her off about 3 seconds after moving the Drapers in. I wanted them to be raised by their grandmother and you have to create a parent first to do that. So to make up for ruthlessly murdering the mother of three young boys, I named the playground after her.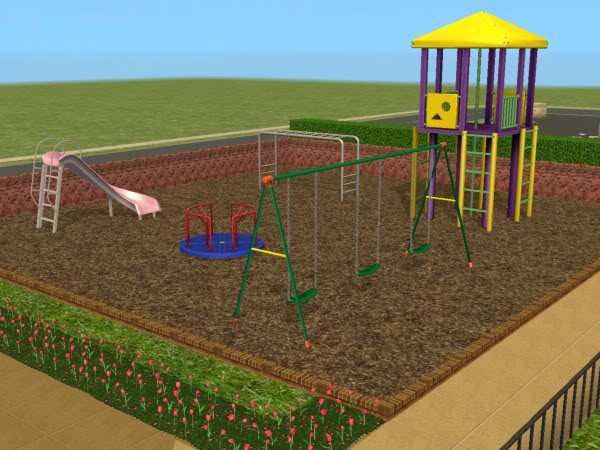 The actual playground part of the playground, with bark on the ground to minimise injury. Ick, that pink slide is sticking out like a sore thumb to me now. I was going for colourful but I ended up with clashy, I think. I'll change that next time I'm in game (so she said).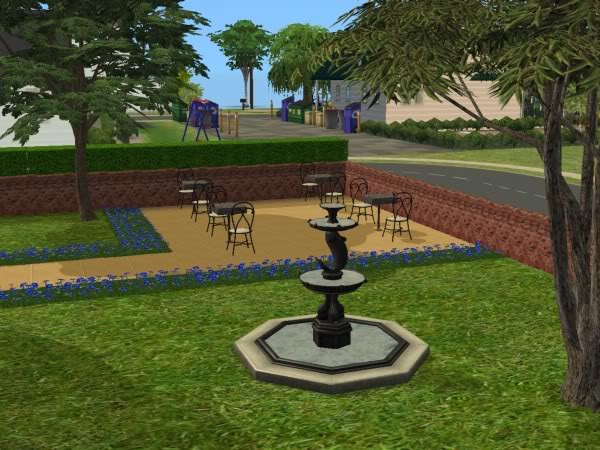 A chess area for the more studious children and teens. This has also become very handy for students at Suffolk University who can't fit a chess set in their teeny, tiny houses.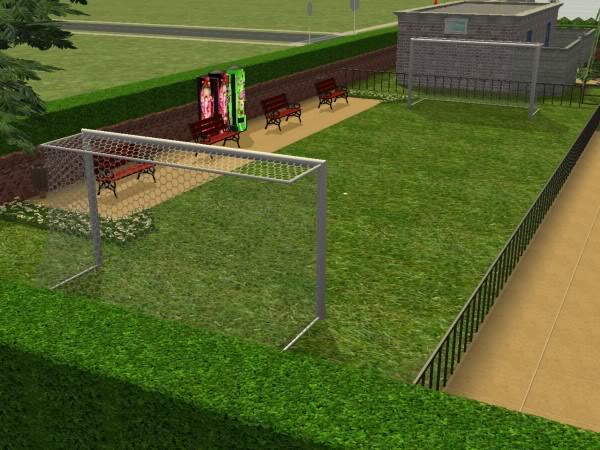 The soccer field, with park benches for all the mums to sit on while they watch their kids play.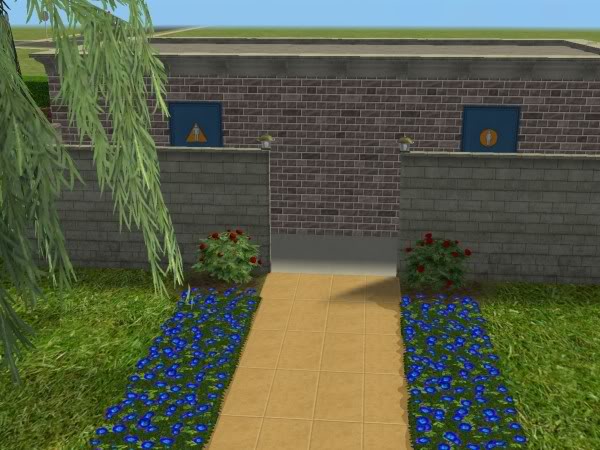 And the toilets.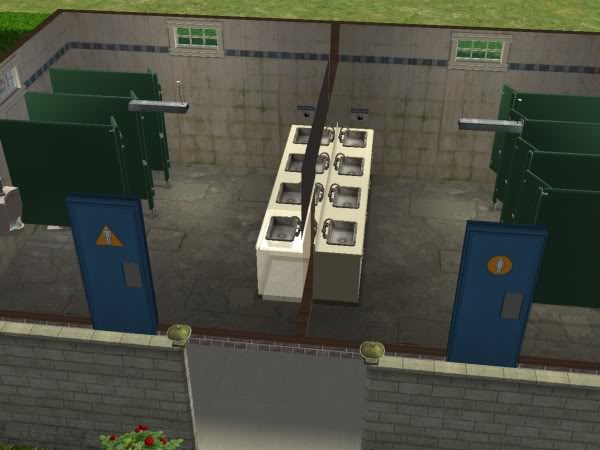 Not nearly as nice on the inside.