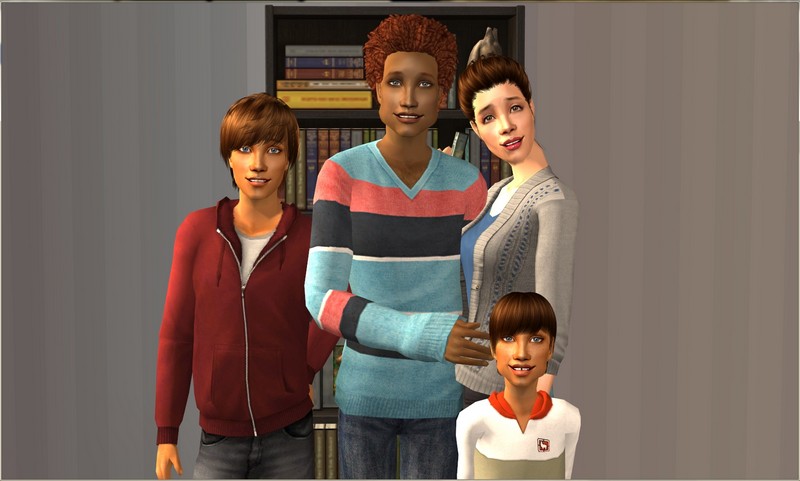 Troy
and
Josie
have known each other since childhood but Josie spent most of the early years absolutely loathing Troy. Troy had a crush on her but unfortunately for him, Josie was not interested in the slightest. They ended up becoming closer when they were at university and it was then that Troy finally got his girl.
Troy would have been happy to get married right after graduation but Josie wanted to finish medical school and establish her career. So both lived with roommates until 2030, when they got married and bought a house, courtesy of Josie's sizeable trust fund.
Troy and Josie now have two sons,
Jude
and
Andrew
. Josie is a GP at Lukas Novak Memorial and Troy works in the gaming industry, splitting his work time between home and the office.