Round 36: June 2044 (Winter)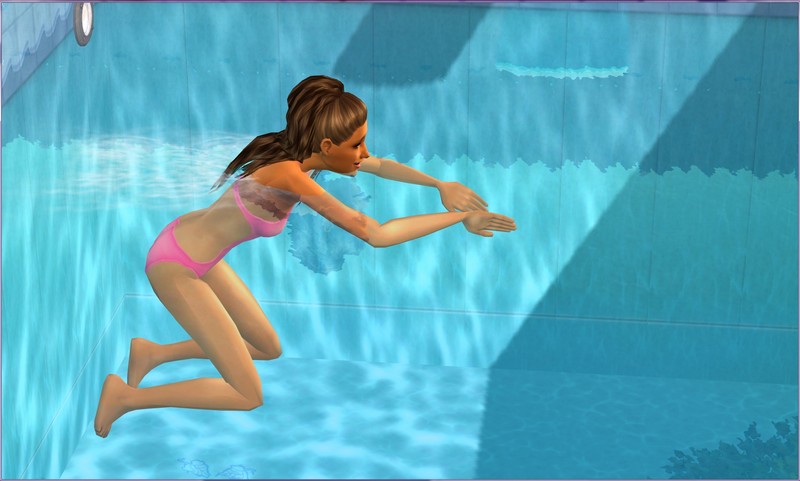 Charlotte Lane
starts the morning of her 15th birthday with an invigorating dip in the family's pool.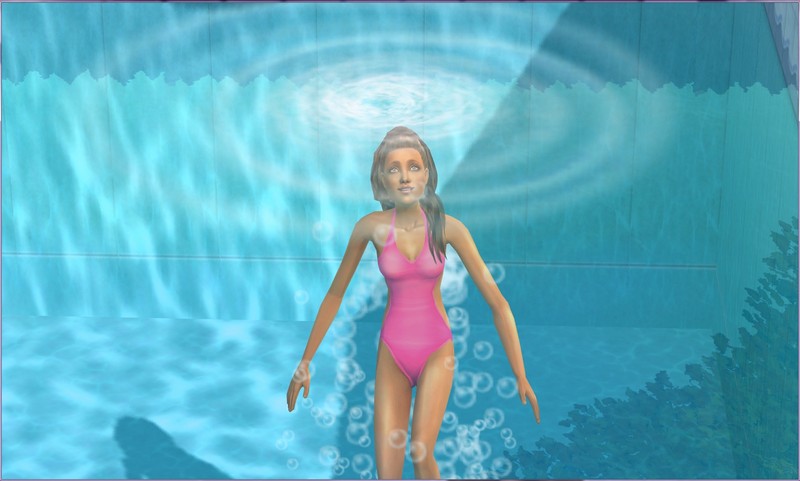 Charlotte has no plans for a career in professional sports these days but keeping fit is still pretty important to her.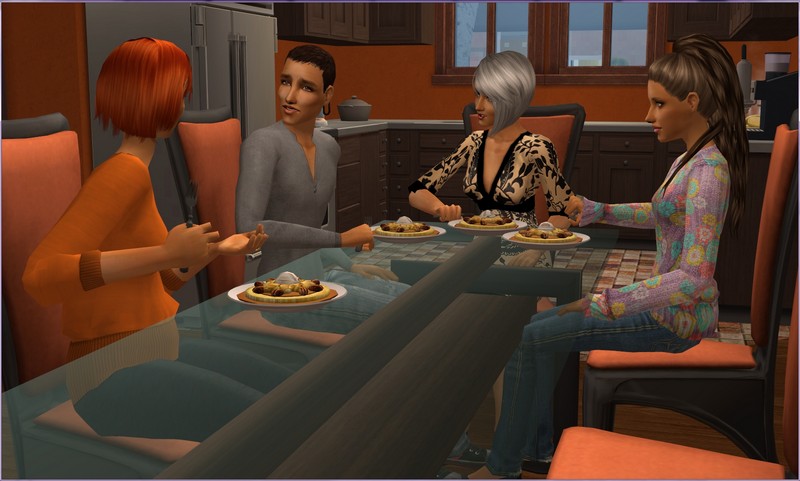 She'd probably never admit but she sort of misses having her older brothers around. At least when they were around, the mealtime conversations were a bit more interesting.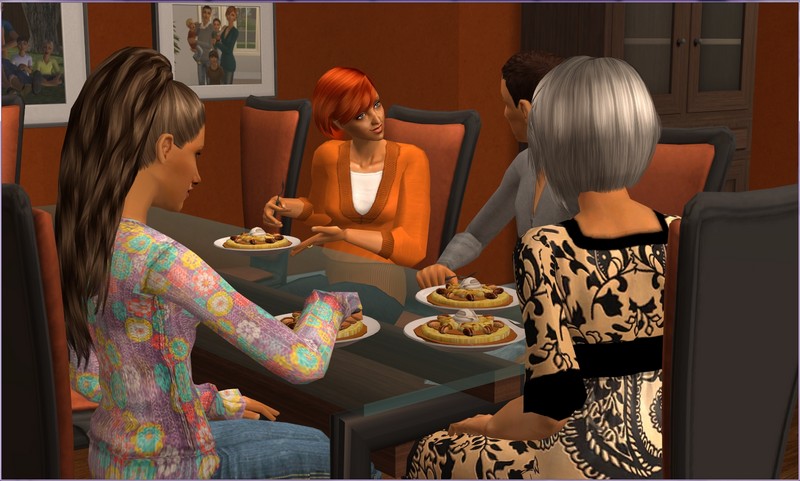 Her parents and grandmother's topics of choice include music she's never heard, movies she doesn't care about and boring adult stuff like politics and money.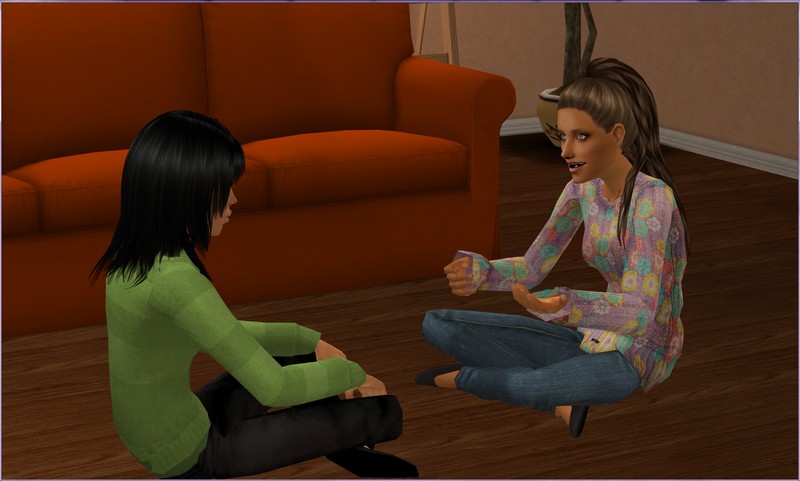 As Charlotte has complained to her friend
Grace
,
Cordy
and
Eliot
have insisted their daughter start taking some sort of interest in money, namely in earning her own.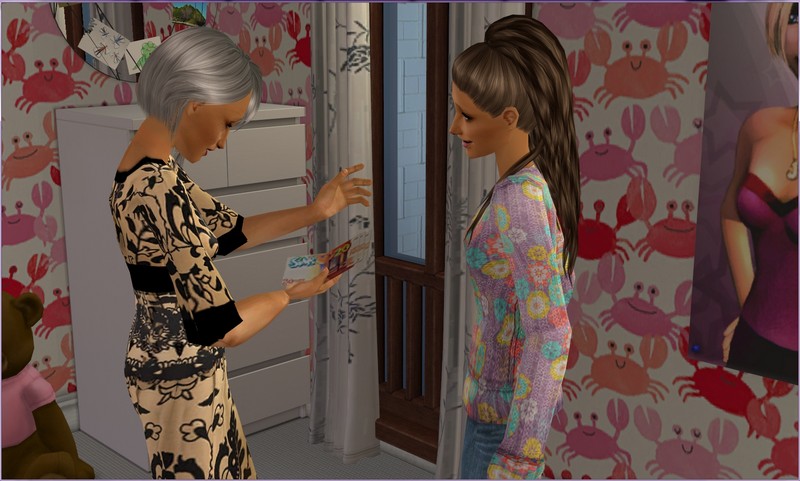 Up until now, her preferred method of making money has been frequent handouts from grandmother
Linnea
.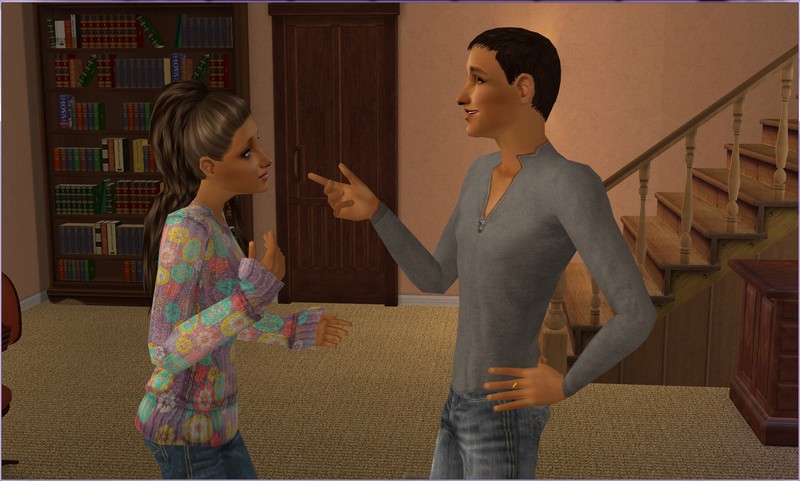 Charlotte did try to talk her way out of it but Eliot was quite insistent that she would be getting a job.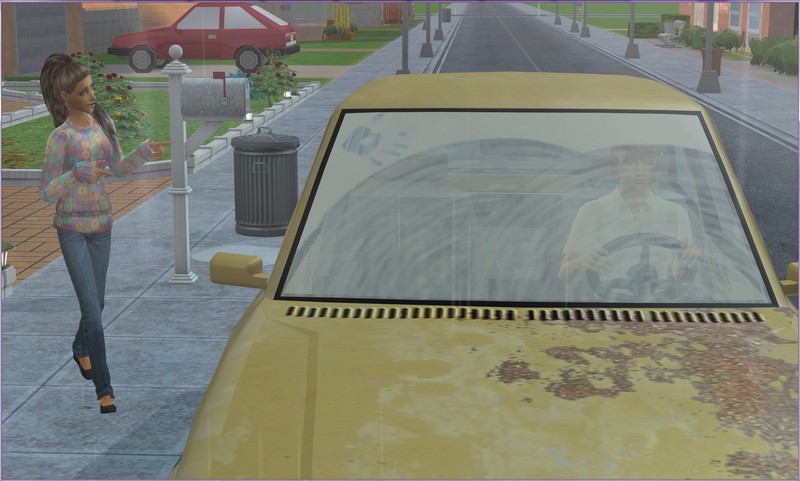 She's not thrilled about it but seeing she's got no choice, Charlotte is going to try to stay positive about it.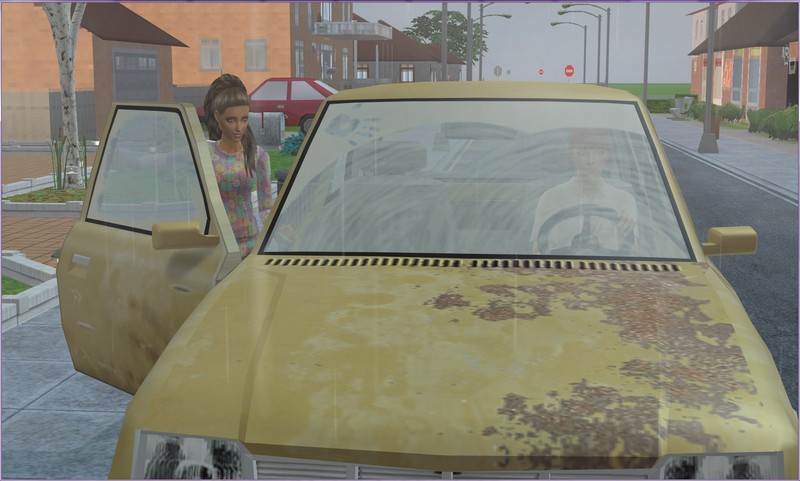 She'll be working at an after school care centre a few afternoons a week. She's considering becoming a teacher, so it might not be so awful anyway.
**********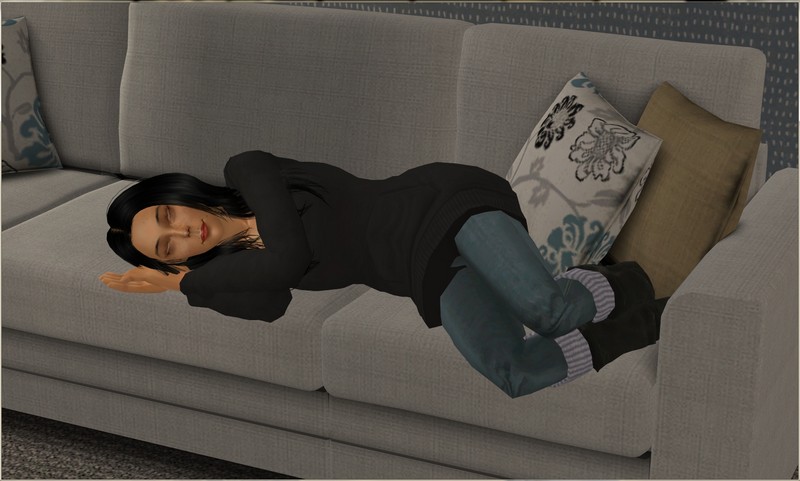 Sarah Moretti
is now in her third trimester and she's still finding pregnancy at almost 40 to be quite the slog.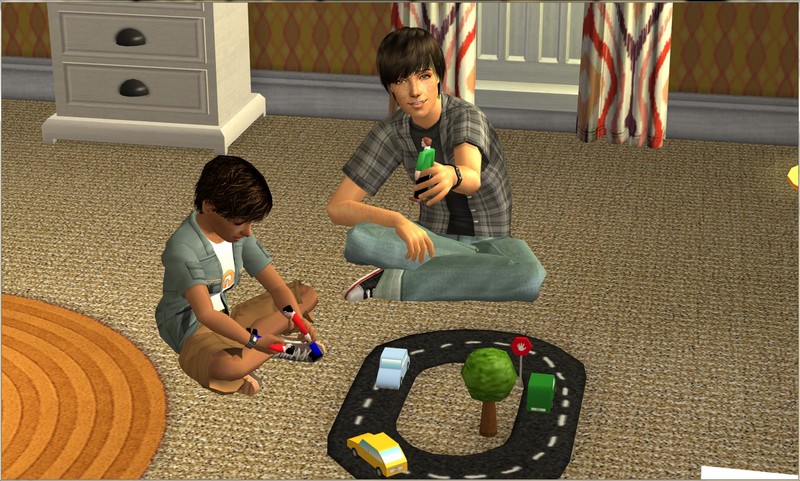 She's been endlessly grateful that her big kids have been willing to entertain the younger ones, whenever she needs to sneak in a quick nap.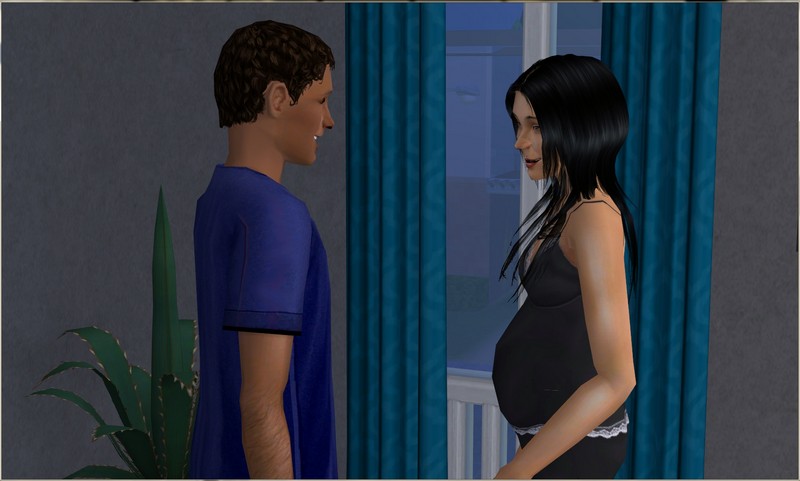 Nick
has promised Sarah he'll talk her out of it if she tries to talk him into a sixth child once this one comes along. Five will definitely be it for the Morettis! Baby #5 is due in August.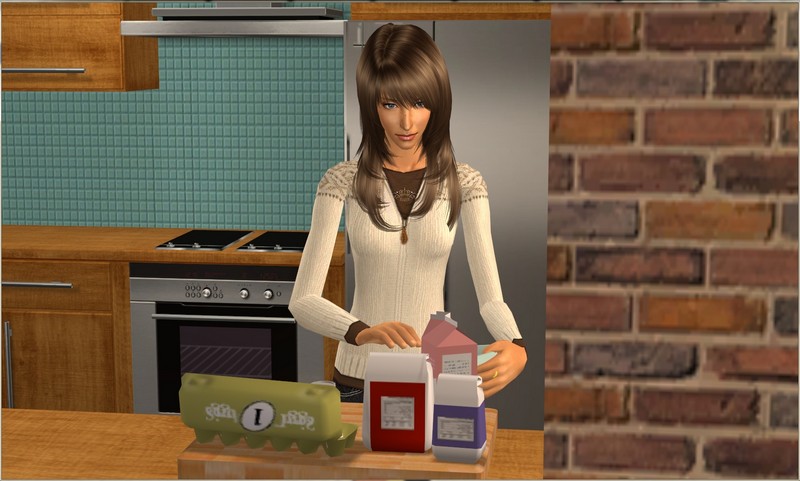 A few months have passed since the loss of
Leslie
and
Dominic
's baby and both have been trying to get back into a normal routine. For Leslie, this means trying her hand at baking a cake for Dominic's 34th birthday.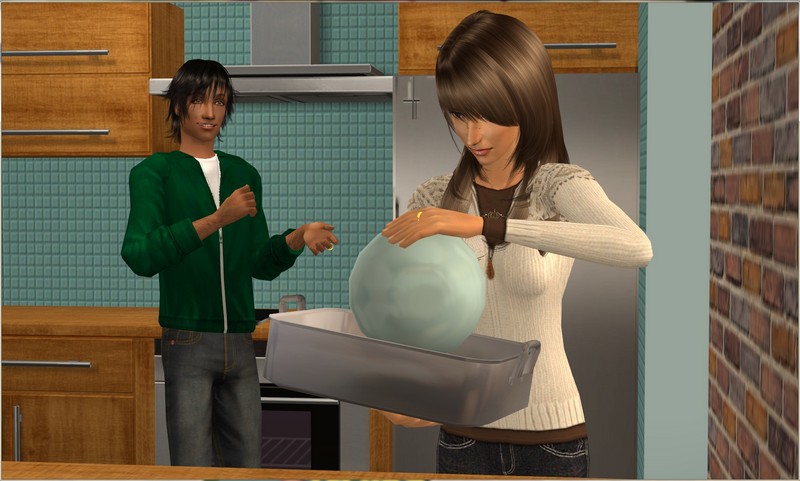 She's not totally confident that it's going to turn out but it puts a smile on the birthday boy's face.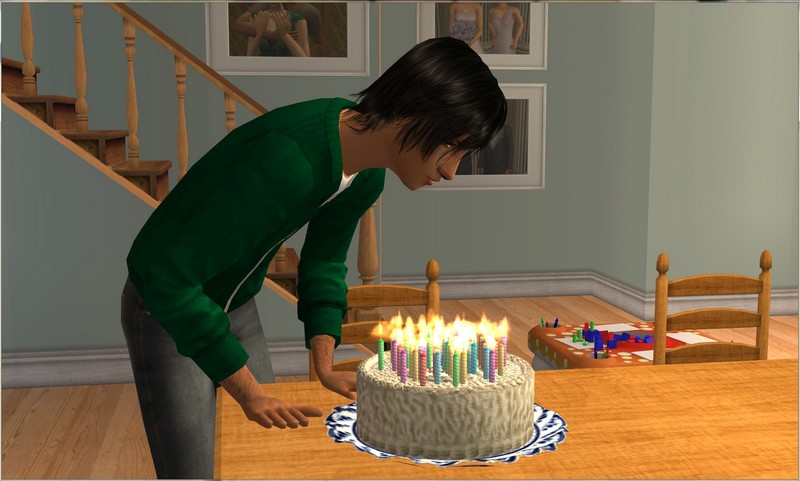 And the cake comes out just fine after all!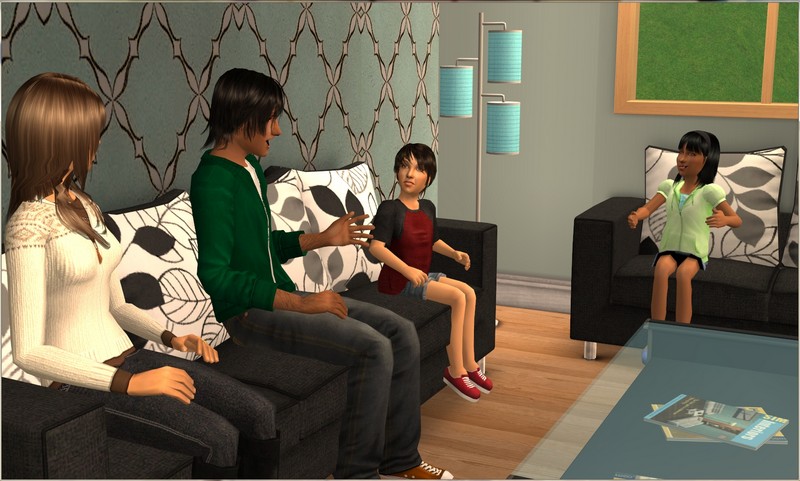 Dominic's birthday was certainly no rager but he's happy to just spend the day at home with his family.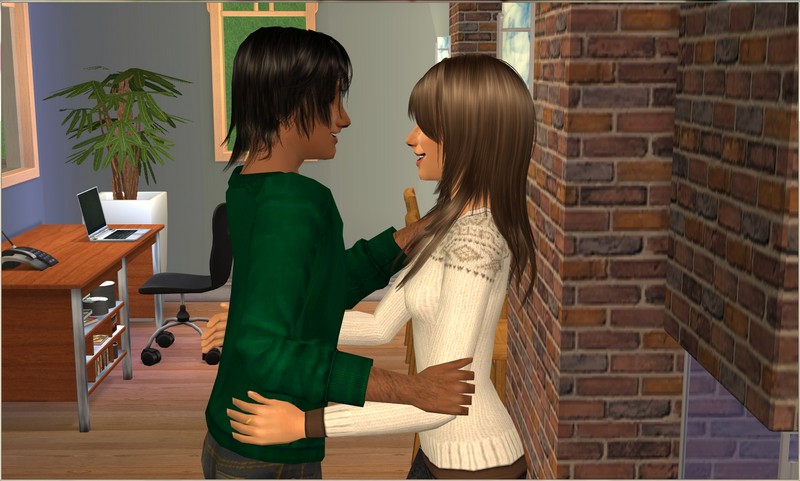 Notes:
Okay, a week and a half between this update and the last one! Better than the full month it took me last time, so I guess we're getting there?
I played Charlotte and her family for quite a while before a non-stupid job came up for her on the computer. Her actual title is Playground Monitor but it makes more sense for someone her age to be doing after school care. We don't have playground monitors here anyway - we teachers are the ones "monitoring" the playground.
Leslie had good reason to worry about that cake turning out, because I had to level her up in cooking just so I could get pics of her making something that could conceivably be a cake (it's actually a berry pie)!
No baby for them yet but I will pop them into the birthdays update when there's some news on that front. It's been scheduled already, so it will happen.