Round 36: April 2044 (Autumn)
Noah Gottlieb is 26 and Brigit Hewitt is 25.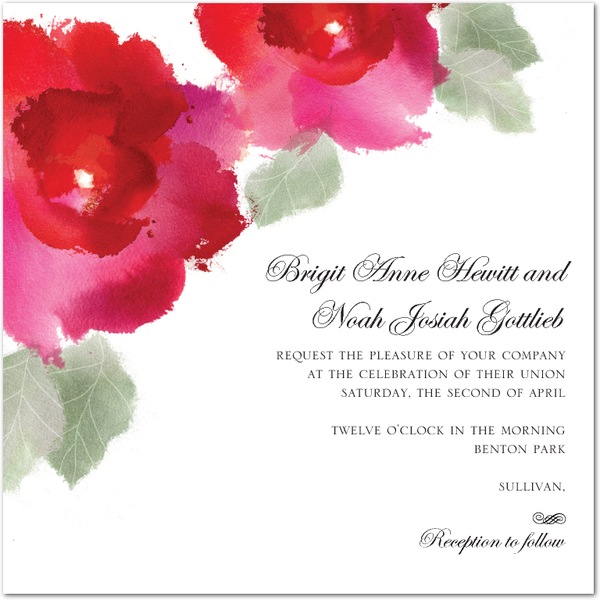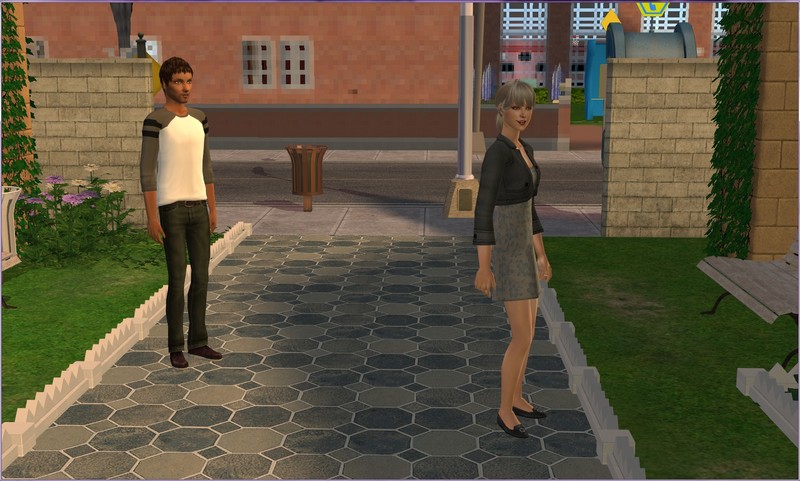 I had some very specific ideas for our wedding and I'll be forever grateful to Noah that he was just happy to go along for the ride.
He wasn't really fussed about the details, while I was very much fussed, so he was happy for me to have basically everything exactly the way I wanted.
Aesthetics aren't the most important part of a wedding, of course, but it was still nice to see my long-held dreams come true on our big day.
I was so, so nervous standing under that arch! But once we actually started saying our vows and exchanging our rings, all that melted away and I felt totally calm again.
It turned out to be a beautiful ceremony and I'm so happy I can now call Noah my husband!
Our ceremony was held right around lunch time, so everyone was absolutely starved by the end of it.
For whatever reason though, she took to me right away and I've never had any issues with her.
She's always inviting us over and calling to see how we're doing.
Noah says she's still not confident he knows how to take care of himself, even though he's kept himself alive for eight years now.
The cake was about the only thing Noah wanted any say in it at all. His only criteria was that I didn't choose a fruitcake and so I didn't.
I think fruitcake is kind of gross anyway, so it was never going to happen!
Wade and Amelia both made speeches in our honour at the reception but my favourite was Noah's.
His toast was very sweet and heartfelt. It's not the way I'm used to hearing him speak but I wouldn't mind at all if I heard it more often!
I was very touched by it and made sure I told him so when he was done.
Everyone was asking us about when we're going to start a family, which I guess is what we can expect from now on.
If everything was ideal, I'd have a baby tomorrow. I wish I had kids already!
Unfortunately, Noah is not quite on board yet and I just started studying again.
That's been a good way to change the topic when it turns to babies. Most people have a lot of questions when they hear of a former cop who is going back to school to become a veterinarian.
It's a big change and a huge time commitment - four years for my bachelor's (which I really wish I'd got right out of high school, like everyone else) and another four for vet school. Then possibly more time after that if I want to specialise.
I'm looking forward to the challenge though, so I really don't mind all the questions about it.
I was still somewhat relieved when it was time for dancing and I could take a break from mingling for a little while.
It was a very romantic end to a beautiful day!
We gave it our best shot to make sure it didn't seem like a downer that we were at home and not in some exotic locale.
We can't afford a honeymoon, seeing we're living off on one income until I can find a job that works with my classes.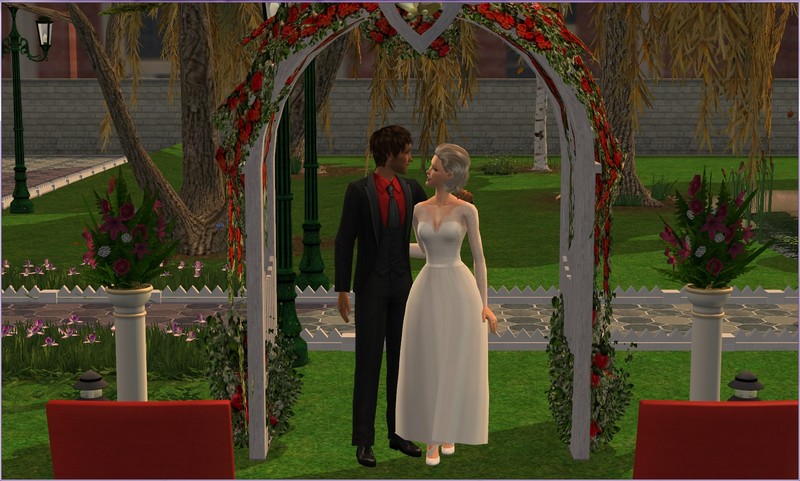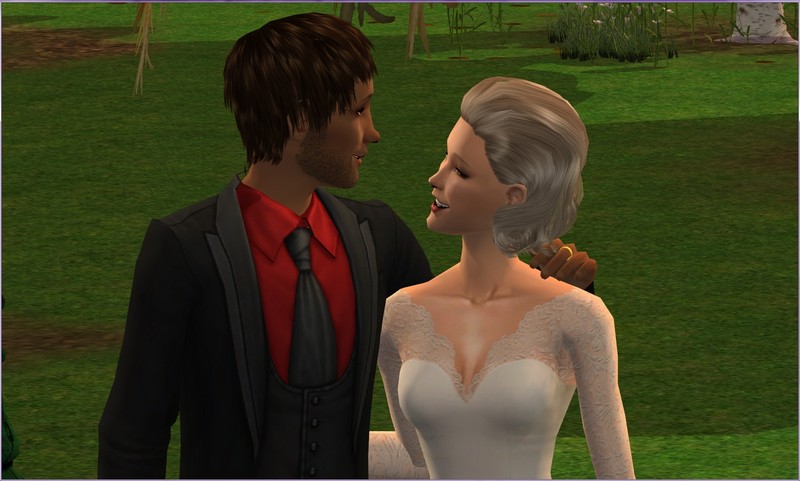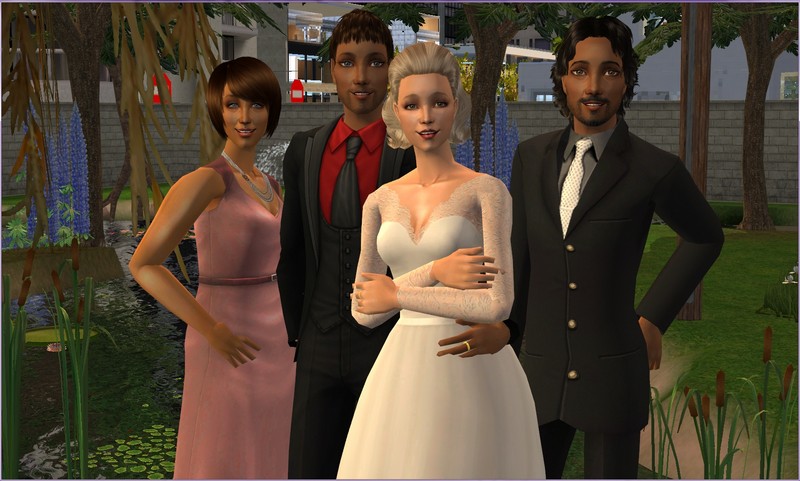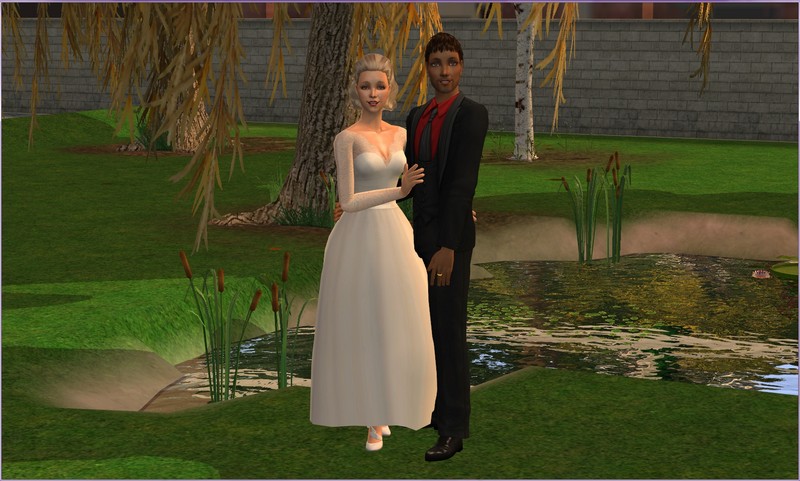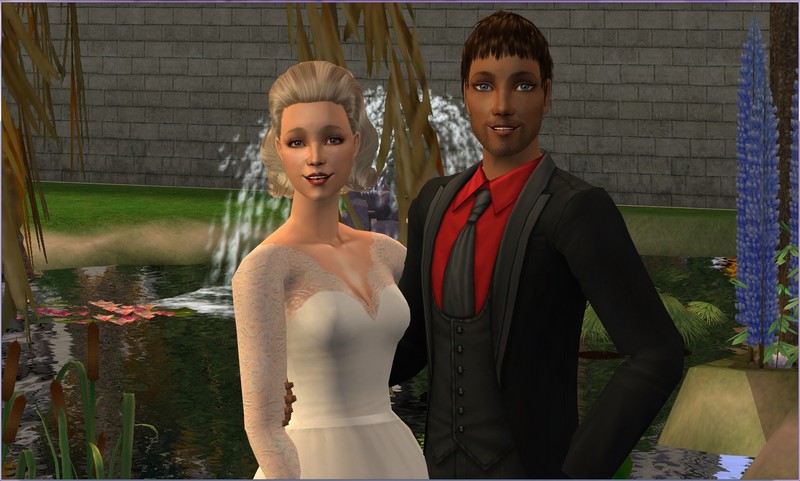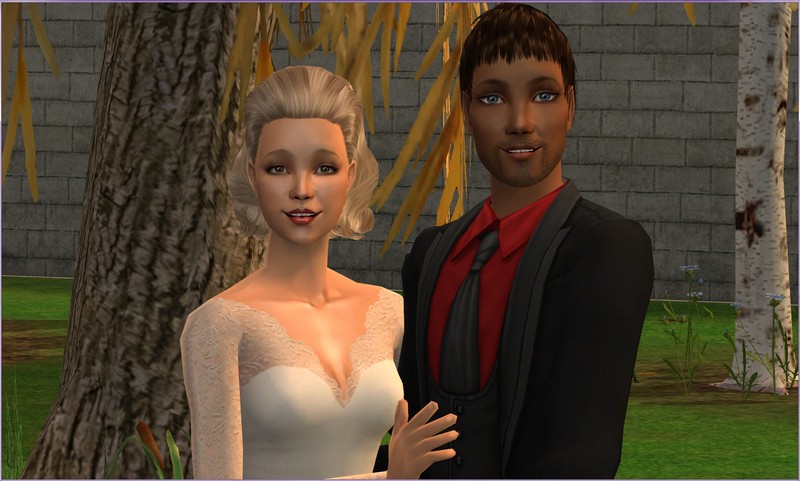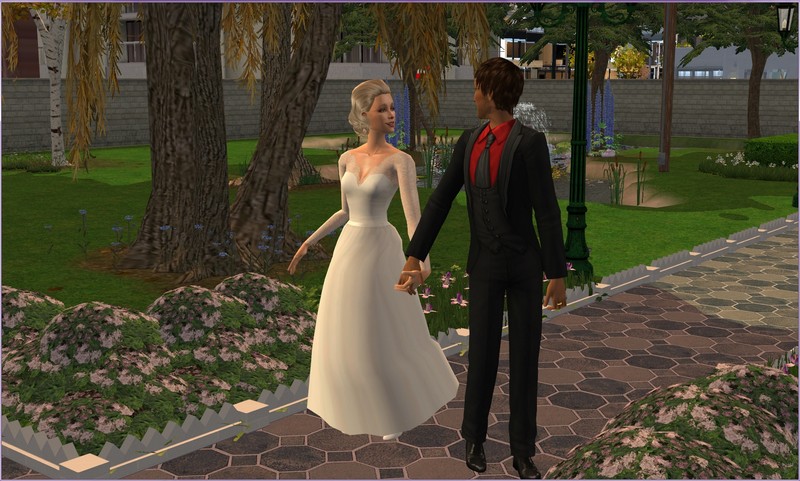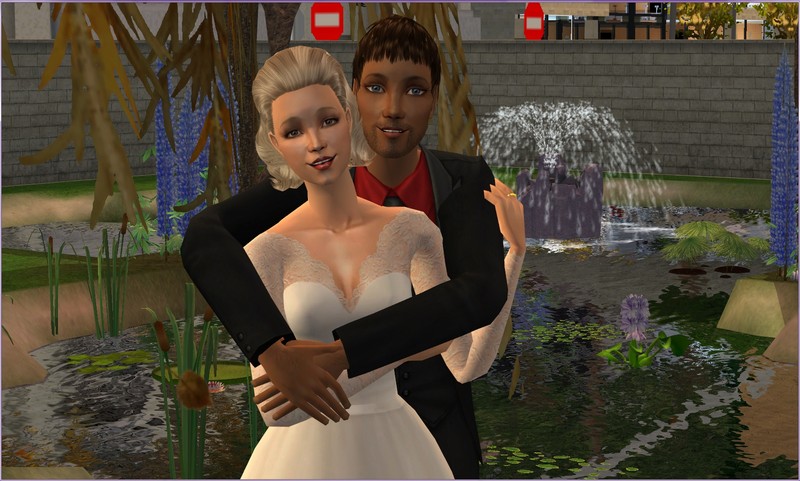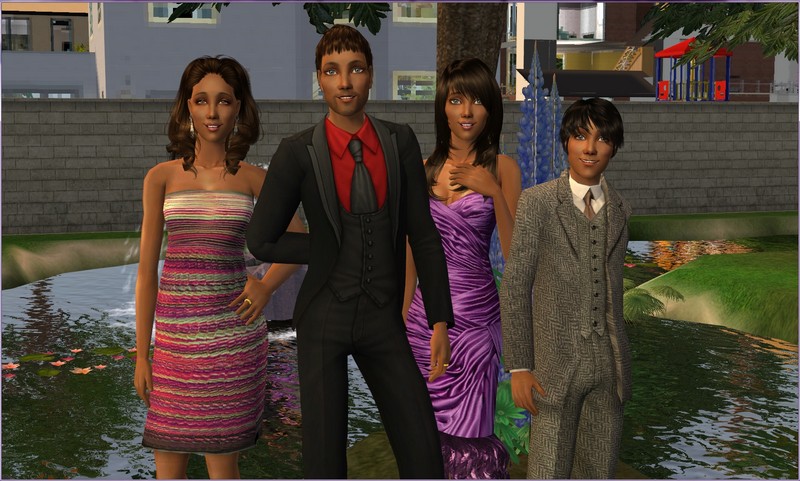 Not 100% happy with this wedding as I really didn't choose the right venue. It looks good but it was such a small guest list and there was too much empty space. I'll have to think about that next time I have a small wedding. I haven't even got anyone engaged right now (what?!?), so I'm not sure when that will be!
I do love how my actual sims were looking, at least. I had that dress and hair picked out for Brigit for ages! Very often, I don't pick stuff for my brides until really close to the wedding but both the dress and hairstyle seemed so perfect that I ended up deciding fairly early on. I'd picked the colour scheme out quite quickly too, though I hadn't chosen exactly the items I'd use.
I'd been thinking I'd have to choose a new major for Brigit, because I'd done careers criteria on her and she was a bad match for veterinarian. I did it again before the wedding though and she's actually a perfect match. So I'm still going to be sending her to vet school. Which is nice, because I don't think Annabel's going to get in with that GPA!
Brigit rolled a baby want right after the wedding; Noah just wants a honeymoon and a dog, lol! They're not ready for babies anyway, so he has time to get on board with the idea. ;)